This New Backseat Car Organizer and Cooler For Kids Is Perfect For Road Trips
By Ryan on 05/26/2021 9:57 AM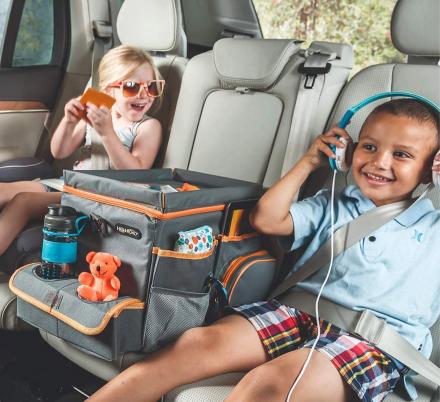 There's really nothing worse than having to clean the backseat when you have multiple kids dirtying it up back there every day! Usually when I peek onto the floor after a long road trip, I can't distiinguis where the garbage ends and the children start. This back seat car organizer is ideal for vacations, road trips, picnics, and simple daily use. It's stable, sturdy due to the polyester material used for the outer surface. 8 organizational pockets, 4 on each side, make this car seat organizer suitable for storing and organizing stuff.
It's an organizer and cooler all in one, the kids will love the top part which can act as a holder and table. Two cup holders at the front can double up as storage bins as the journey goes on. The cooler compartments have dividing panels to help sort the stuff you put in there.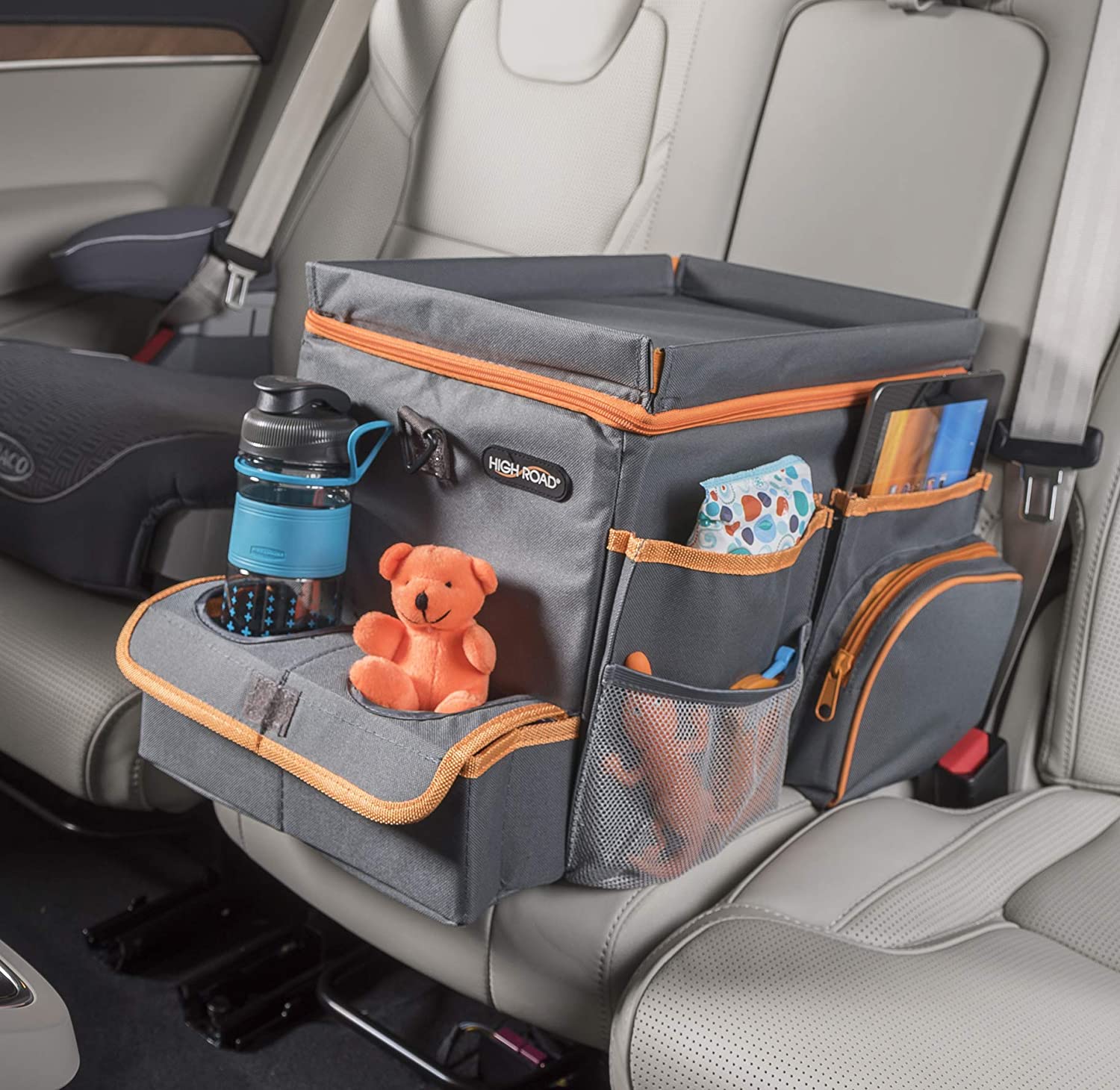 This backseat car seat organizer for kids also has an insulated interior to keep your stuff cool and has a weight limit of 16.5 lbs which is pretty decent! Your backseats won't have unnecessary stuff lying around because this is all you need.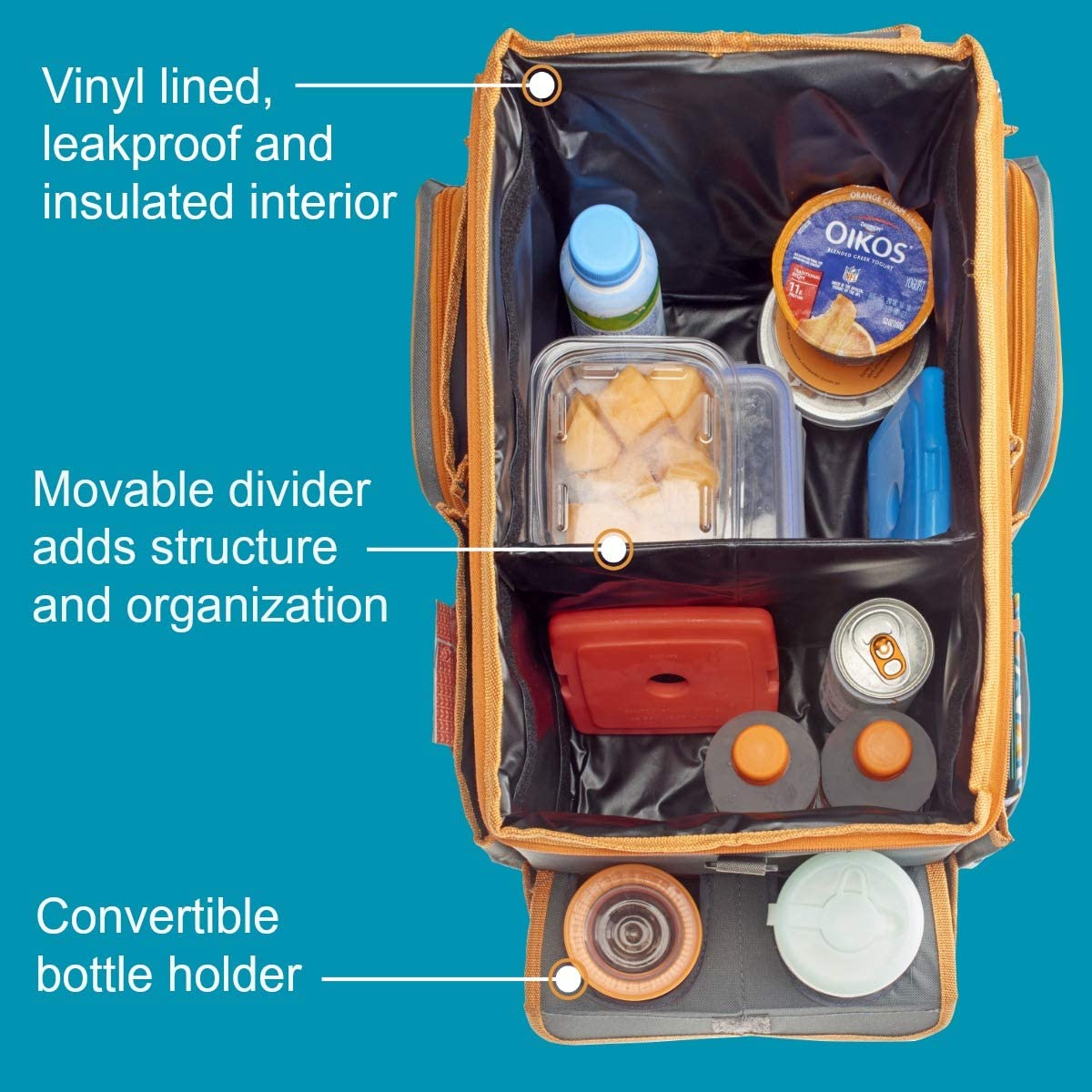 When not in use, it can be folded into a small size and put away. Remember the outer fabric is made from durable polyester meaning it's made to last. The many pockets mean you can put a lot of stuff back there.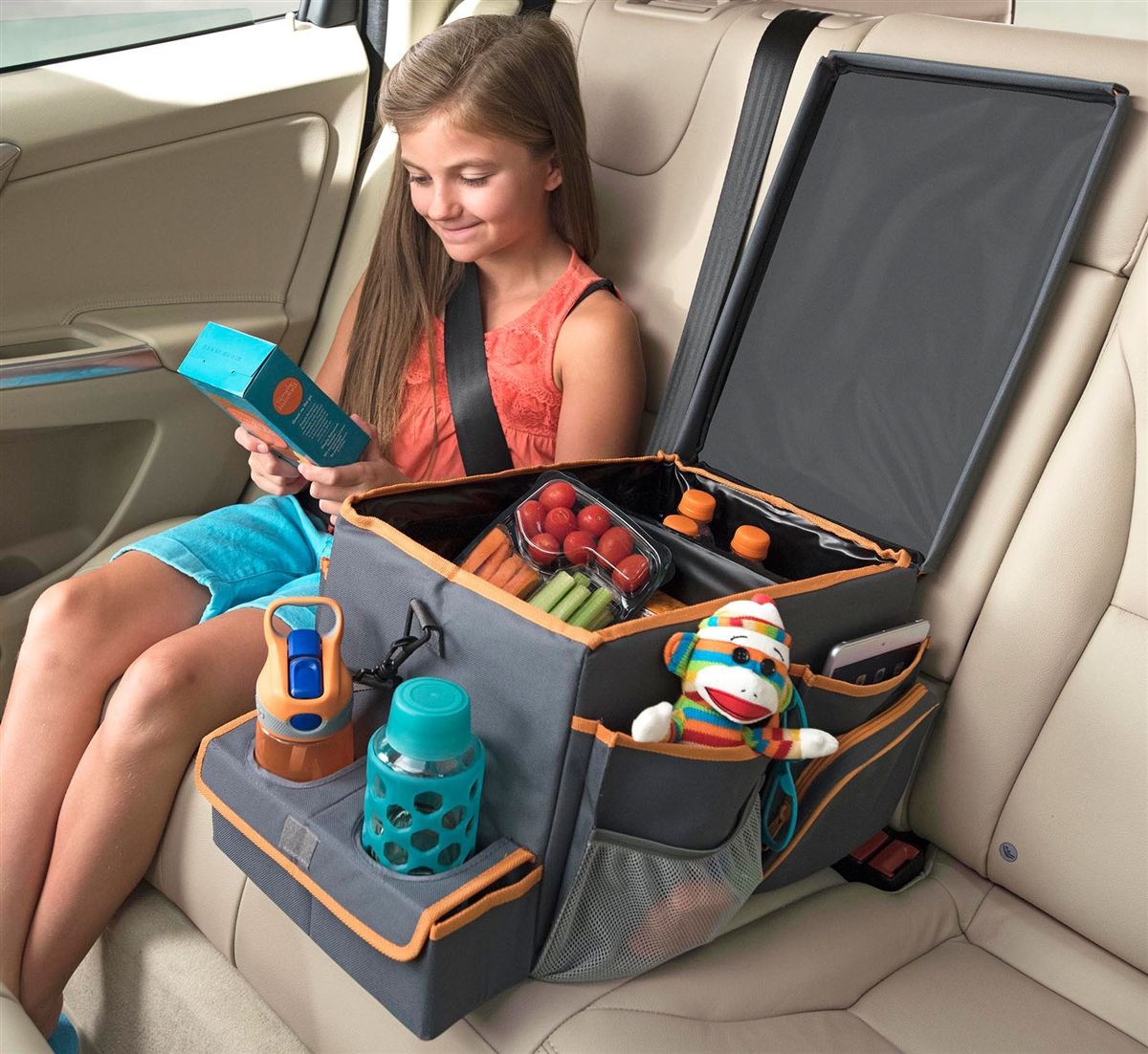 There are removable shoulder straps that are also adjustable, they can be used to turn the car seat organizer into a backpack if the need arises. Straps at the back are used for fastening the organizer onto the back seat. This makes the car seat organizer very stable even on transit.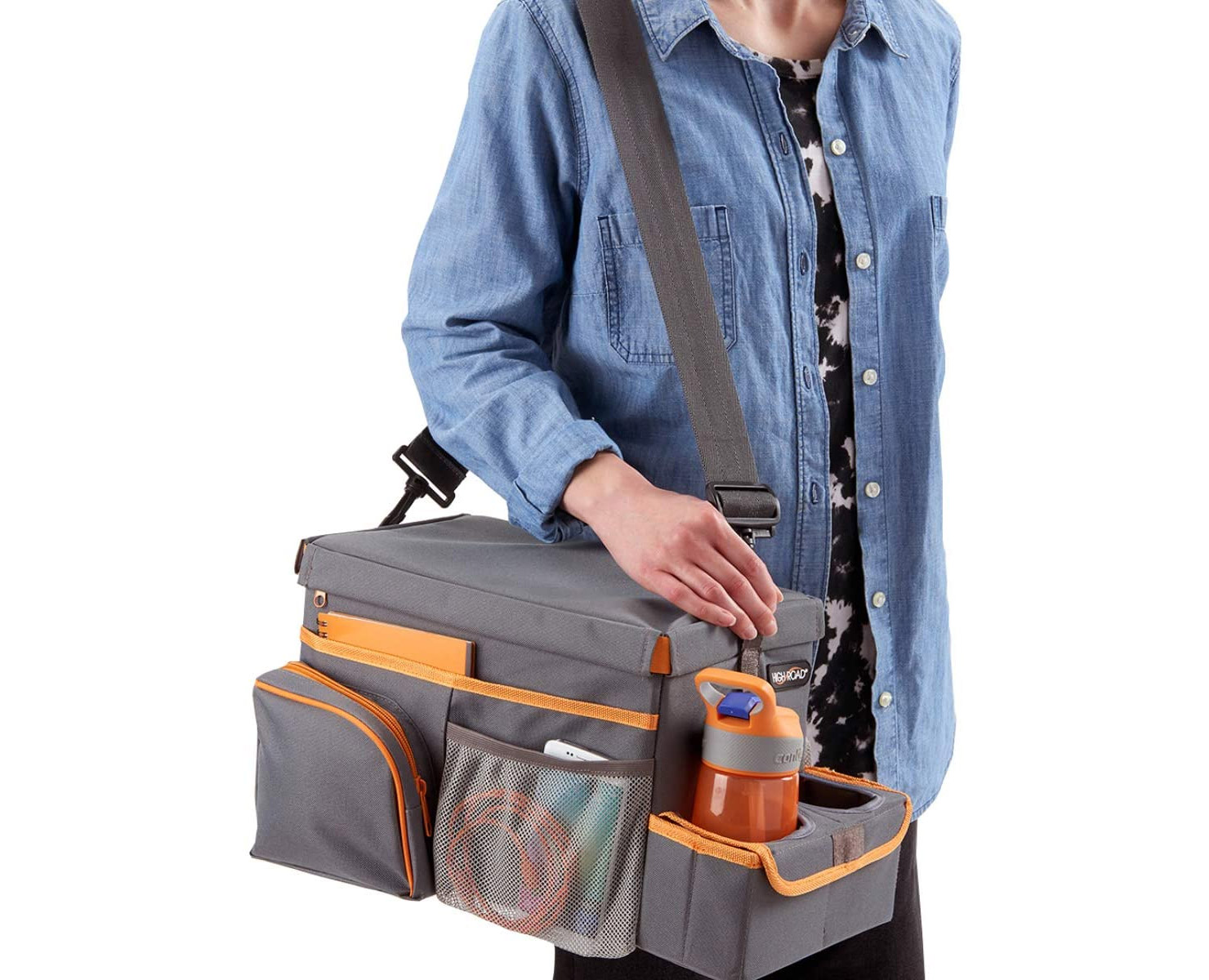 The stability and sturdiness of the organizer are also aided by the rigid panel that forms its structure. It will help you declutter the backseats, and easily avoid spillage or distractions while driving. Children at the back will also have more area to work with. Forget about losing small stuff in between the seats or underneath.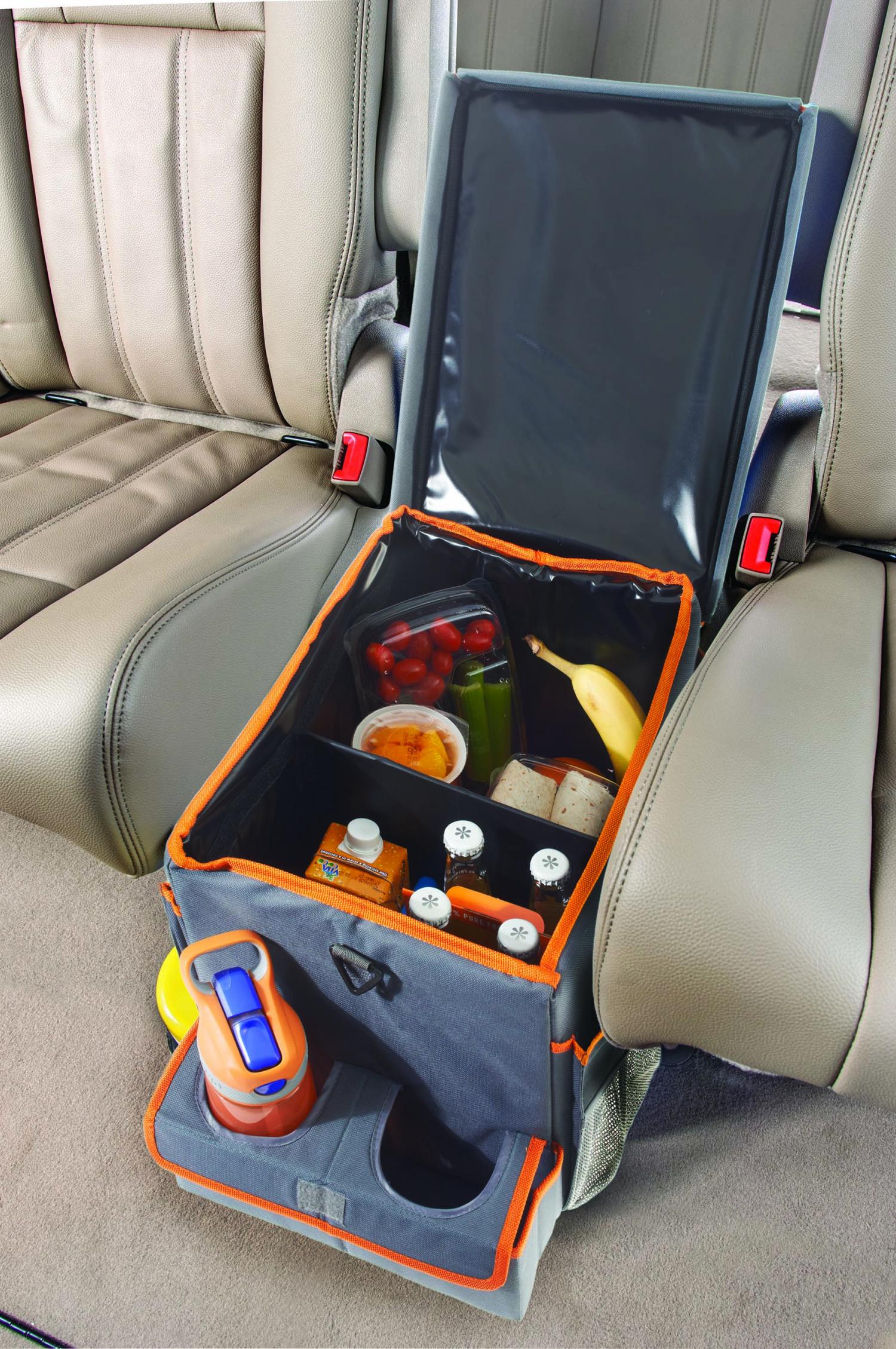 The lid of the car organizer flips up to use as a play tray, and is high enough to reach in a booster seat!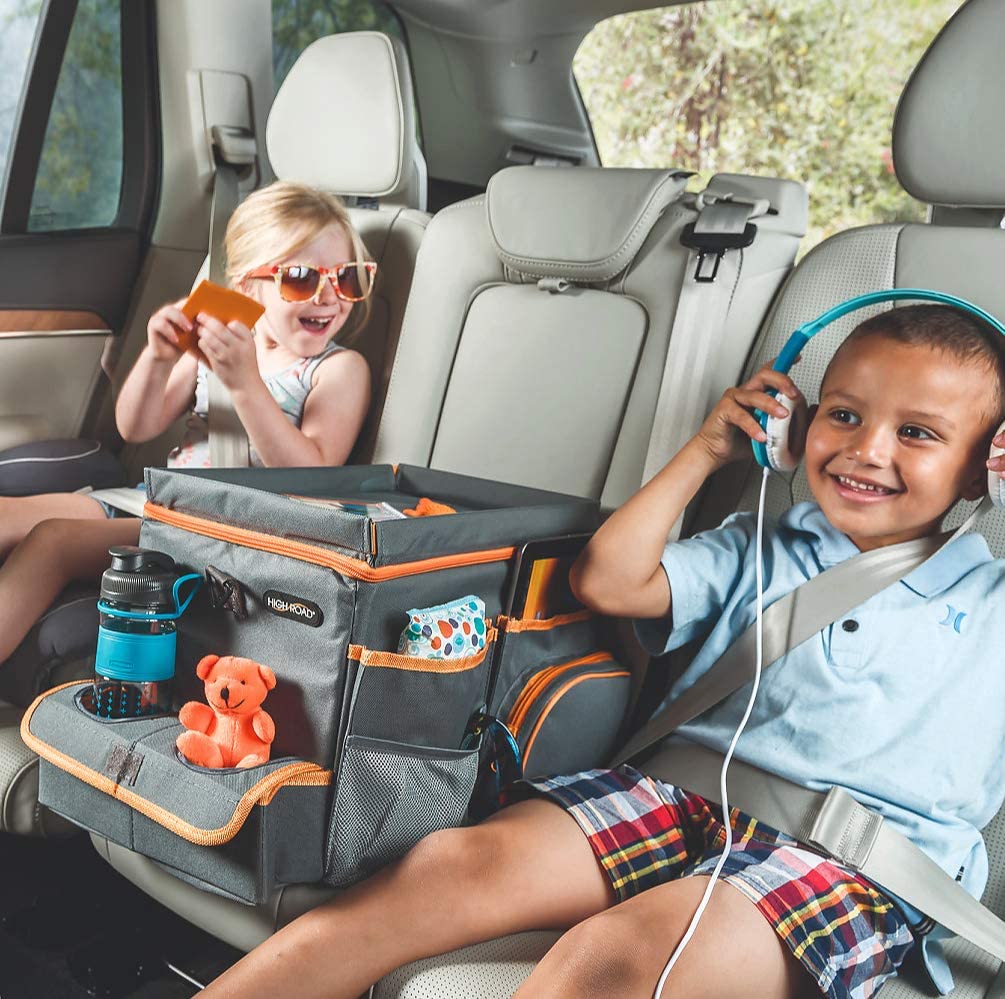 The backseat car organizer for kids comes in two different sizes, a small and large depending on your needs and the duration of your car rides!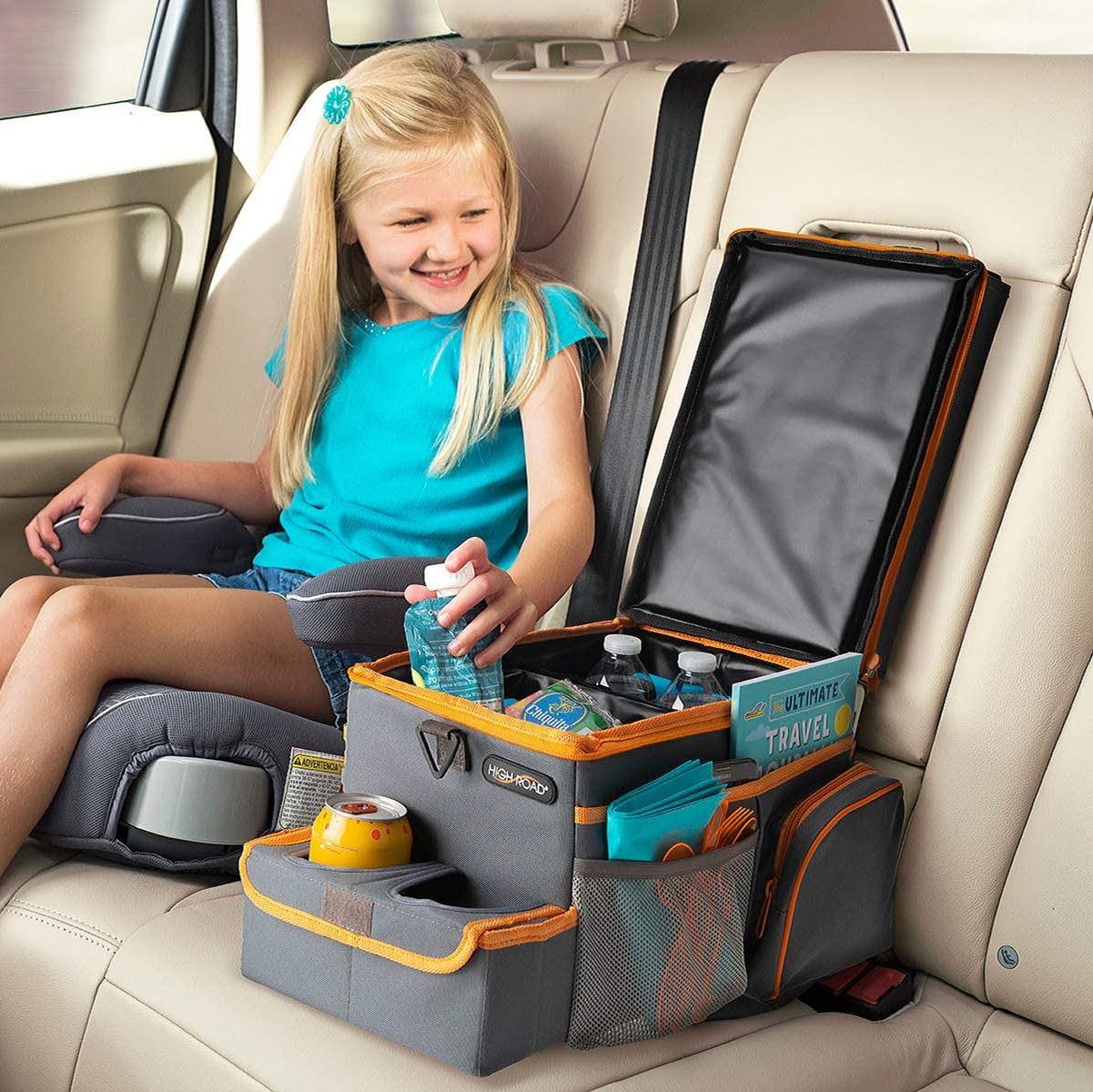 The inside of the Carhop features a large cooler area for holding drinks and snacks, and it's full lined to make it waterproof and leakproof!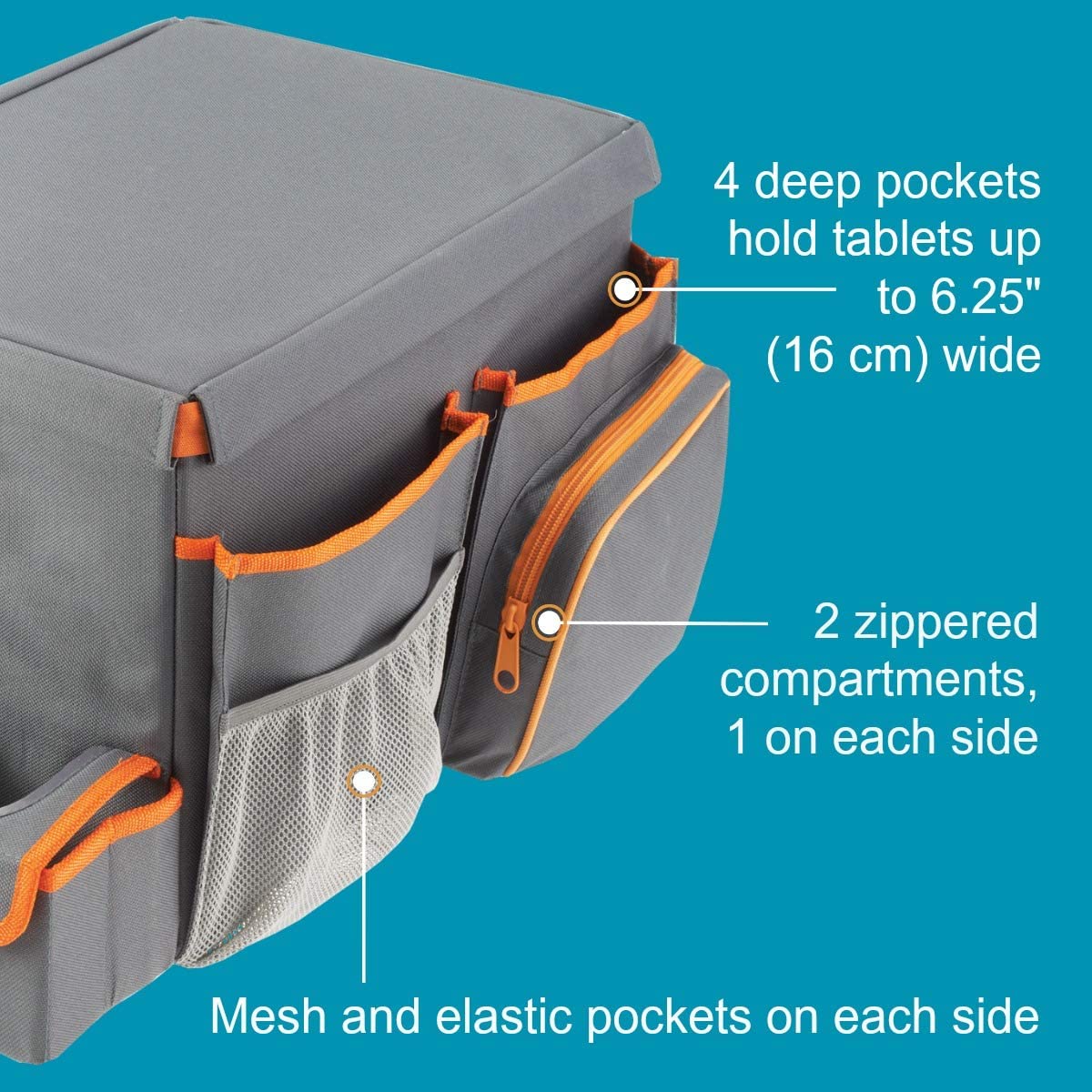 The organizer can be strapped securely in place using a strap that wraps around the seat belt in whatever seat you place it in!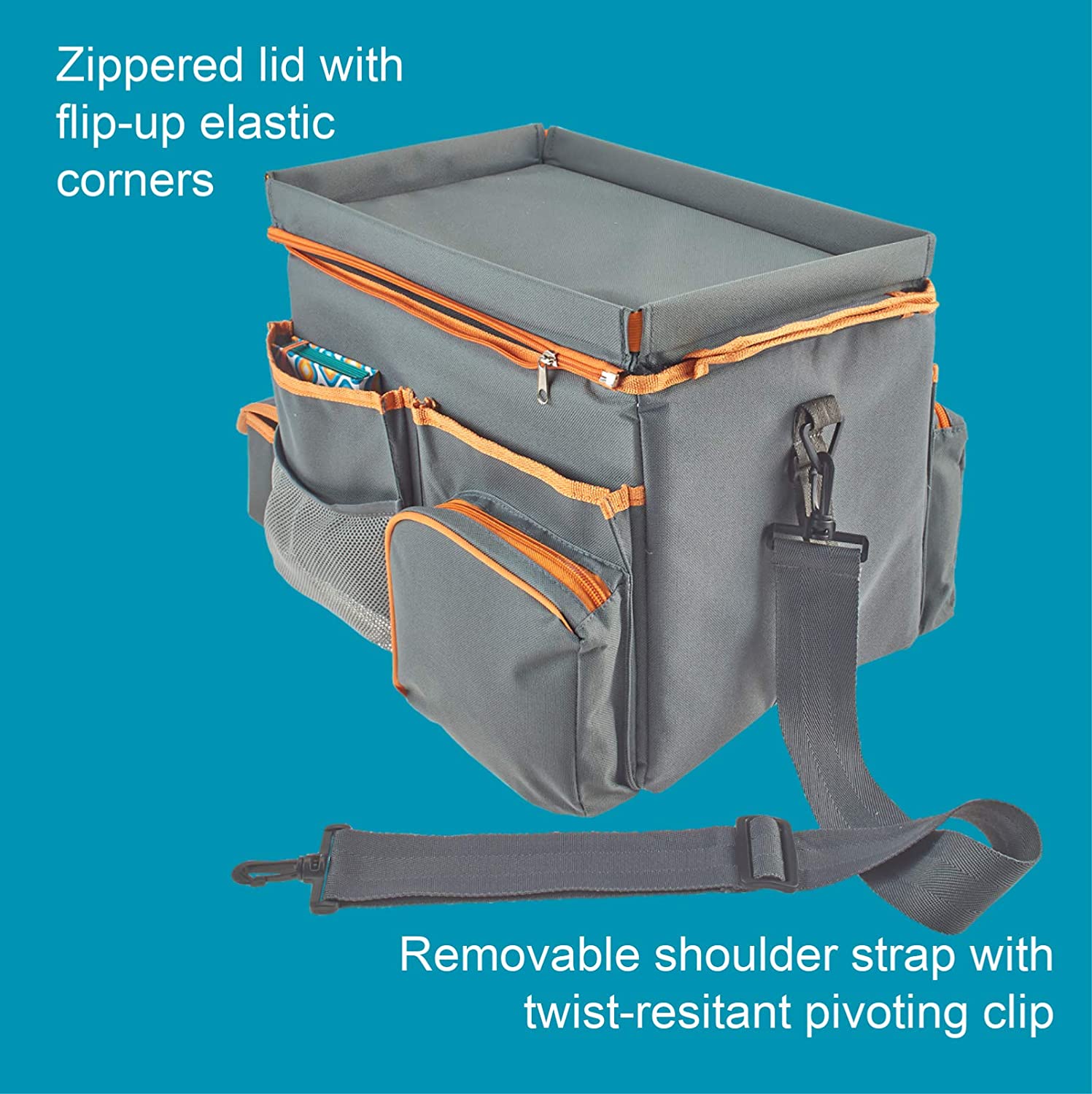 Two front cupholders give your kids easy access to their beverages while you drive!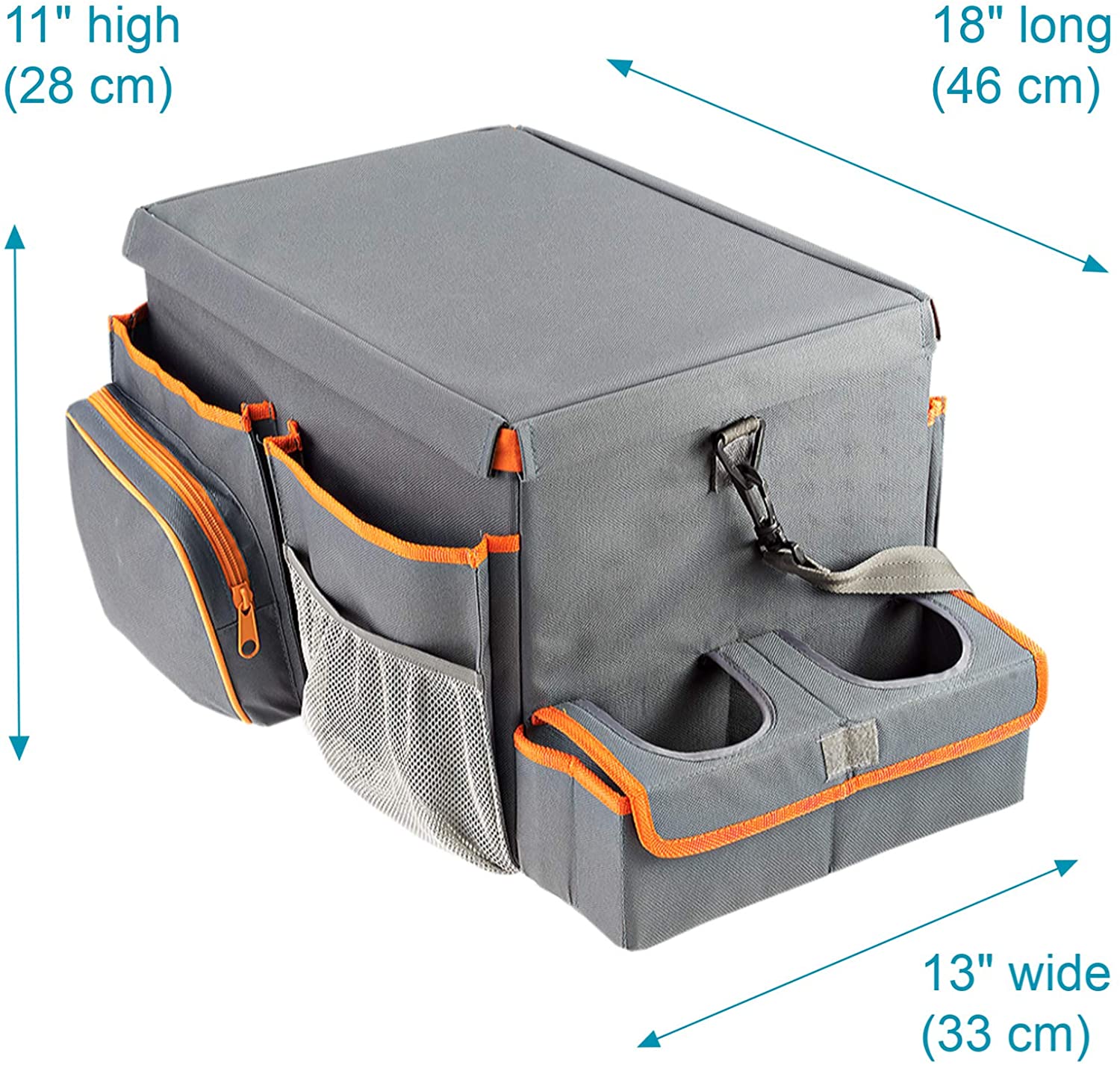 The sides of the car organizer are filled with pockets to store books, toys, snacks, wipes, tissues, and more!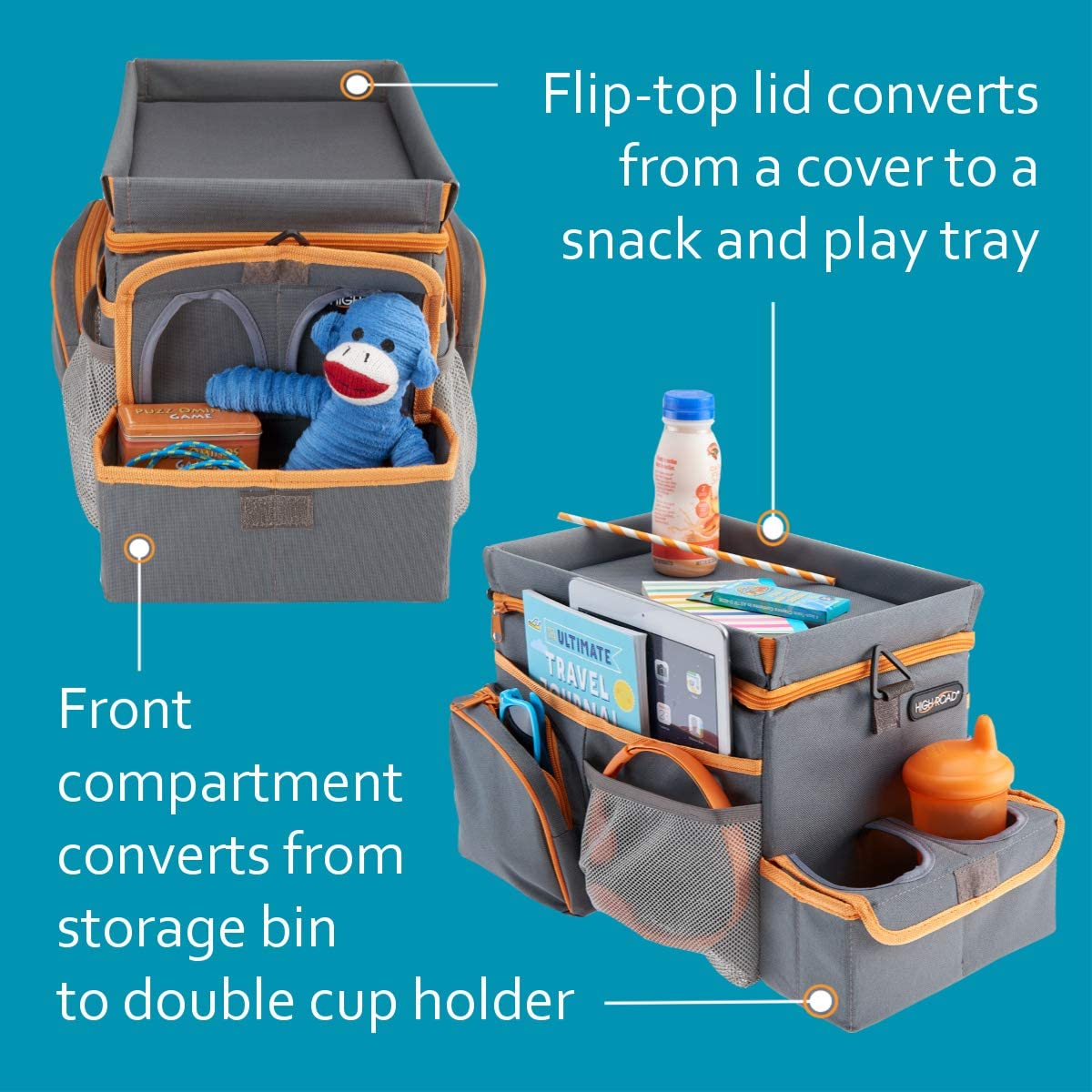 A divider in the cooler area lets you easily separated your drinks from snacks that need to be kept chilled!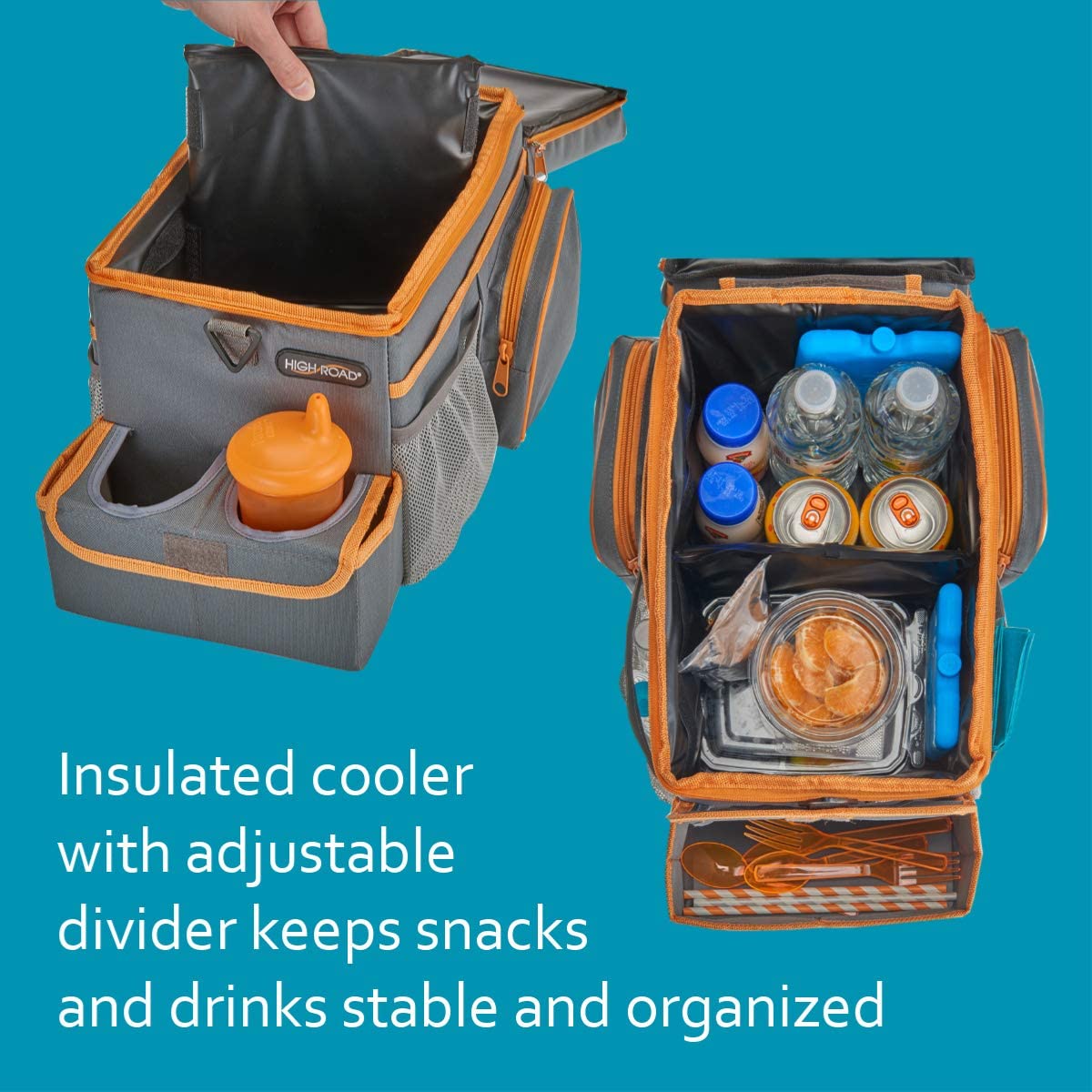 A removable strap even lets you easily strap it to your body if you need to haul it somewhere!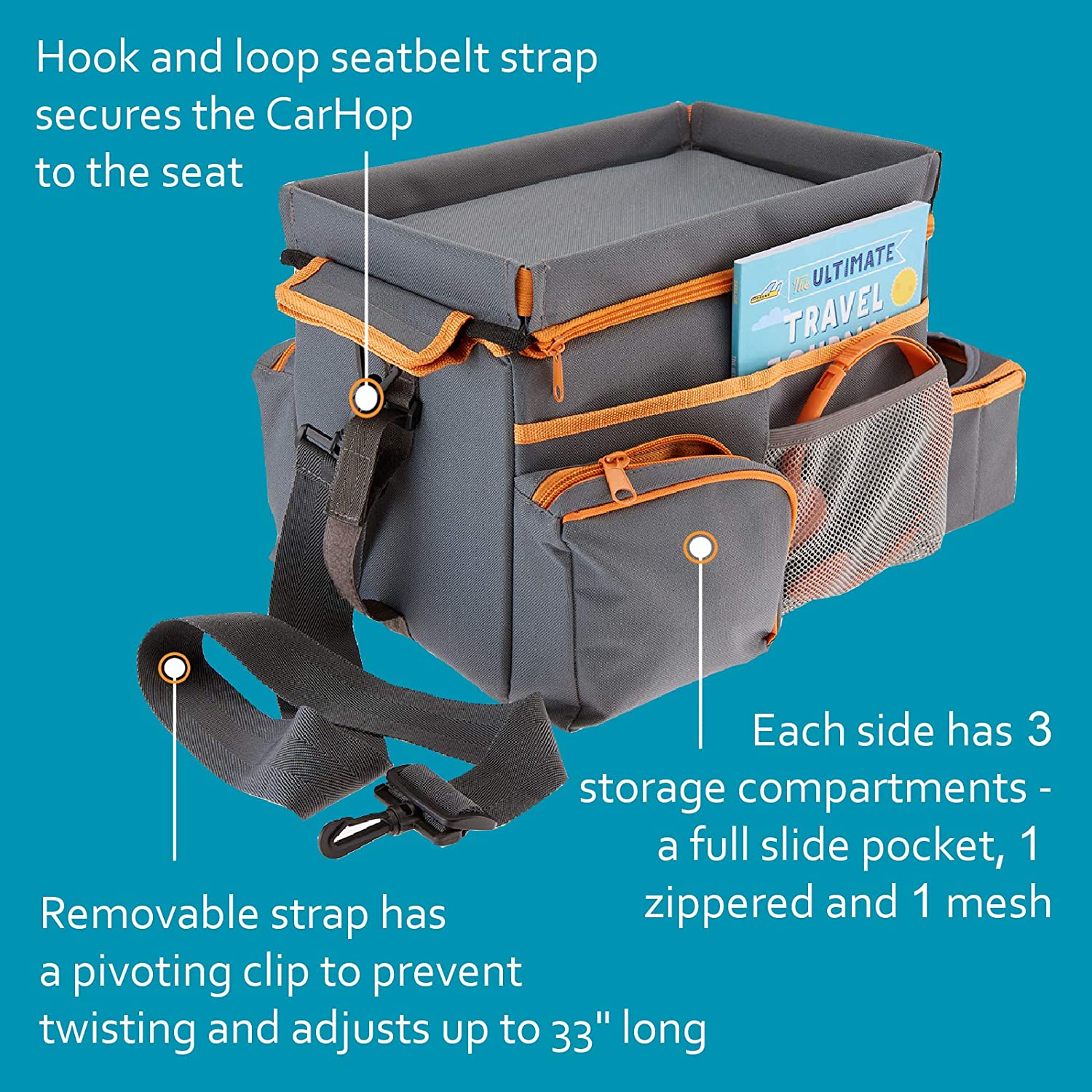 Check out the CarHop backseat car organizer for kids in action via the video below.
Subscribe To Our YouTube Channel