Baby Batman Walker Lets Your Kid Drive The Batmobile
By Ryan on 04/09/2018 10:08 AM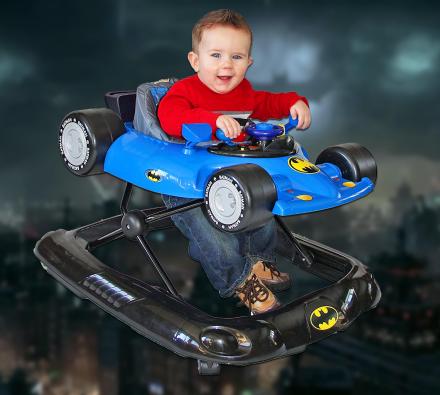 Sure, you can teach your kid to walk with some regular walker, but if you want them to grow up and fight crime, you need this Baby Batman Walker. I'm pretty sure this is how Bruce Wayne got started. Well, this and a heck of an inheritance. This walker lets your kid drive the Batmobile. Let's just hope that there's not another kid on the same block who has a Jokermobile. If that's the case, these two are going to rumble.

Other baby Batman items:
Booster Seat | High Chair
This is honestly the coolest walker that you can buy for your little geekling. Your child is learning to walk but also learning how to be brooding and planning out their costume while doing so. Your little superhero is going to love it.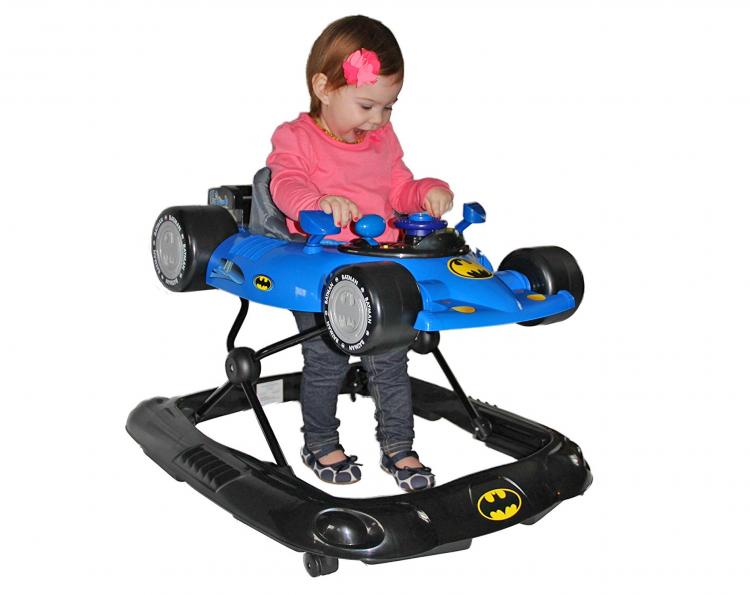 The KidsEmbrace Baby Batman Walker is recommended for children up to 26 lbs and 32 inches or less in height, which really stinks because I would like to cram myself in there and make vroom vroom noises.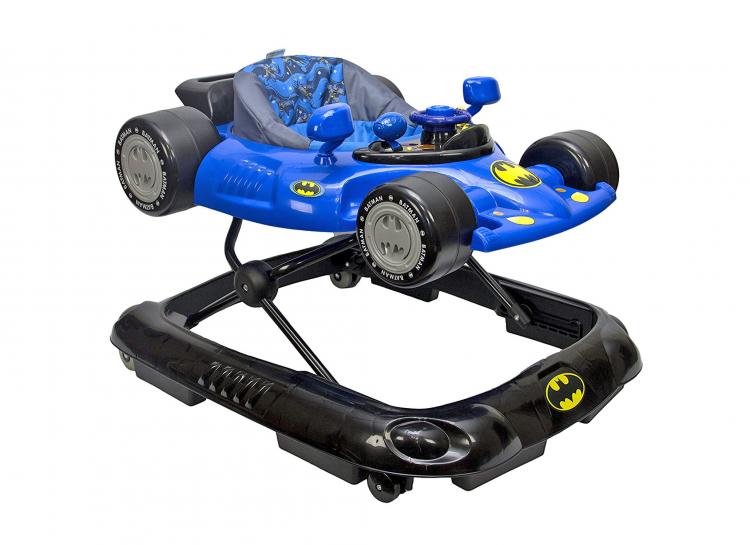 This baby Batmobile features 100% polyester fiber batting and 100% polyester foam for extra comfort. It also has the steering wheel, key, a gear shifter that make sounds and it even lights up when moved. Plus it has engine start sounds and vibrations for extra effect!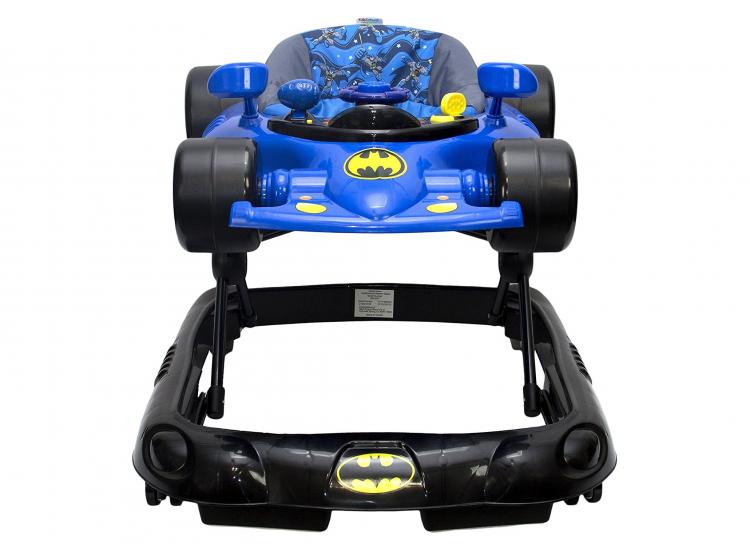 The Baby batmobile walker has an adjustable height to accommodate different sized babies, features 6 grip pads for safety and comfort, and folds up for easy storage and transport.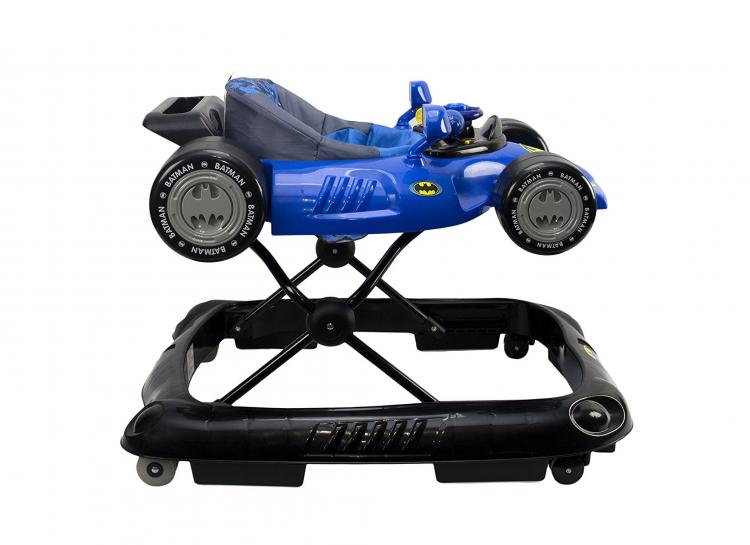 Your child is the Caped Crusader in this awesome Batman walker!