These Around The Corner Shelves Make For a Unique Design Idea
By Ryan on 04/24/2023 10:52 AM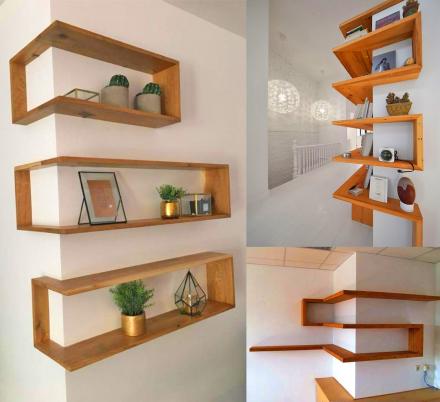 We've all seen shelves that are placed into a corner to prominently display pieces of decor, but about around a corner? There's a new design idea going around with people making shelves that go around a corner, and we totally love it! They're called "Around The Corner Shelves", and they make a totally unique and innovative way to display items that'll surely grab people's eyeballs as soon as they enter the room.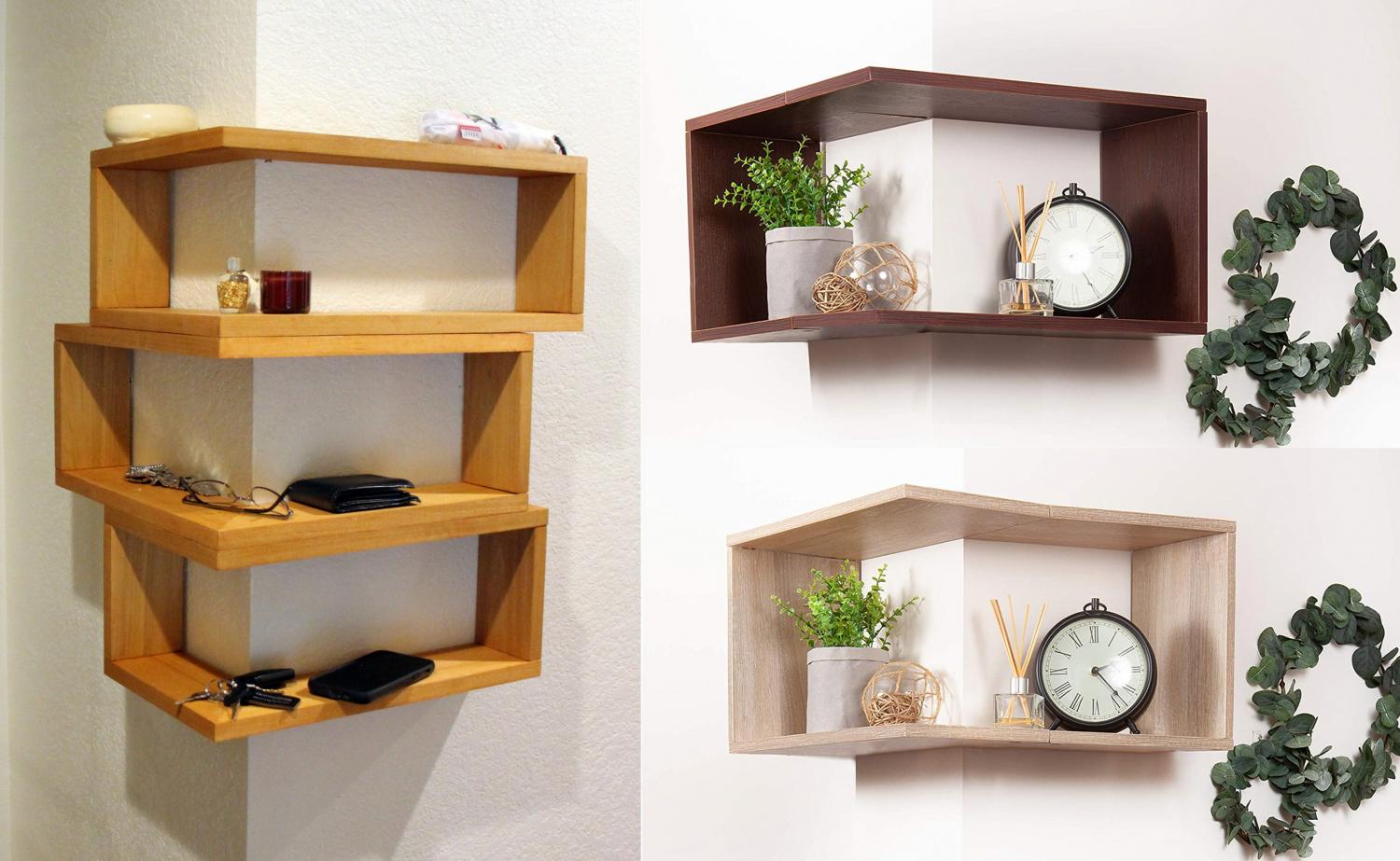 If you're handy with a set of tools and some lumber, you might want to try making these yourself as they're probably not all that complicated, but if you're like me, and there's not an ounce of handiness in your body, you can check out Etsy where they sell a few different versions of the Around The Corner shelves. You can also check out Amazon for a few more options.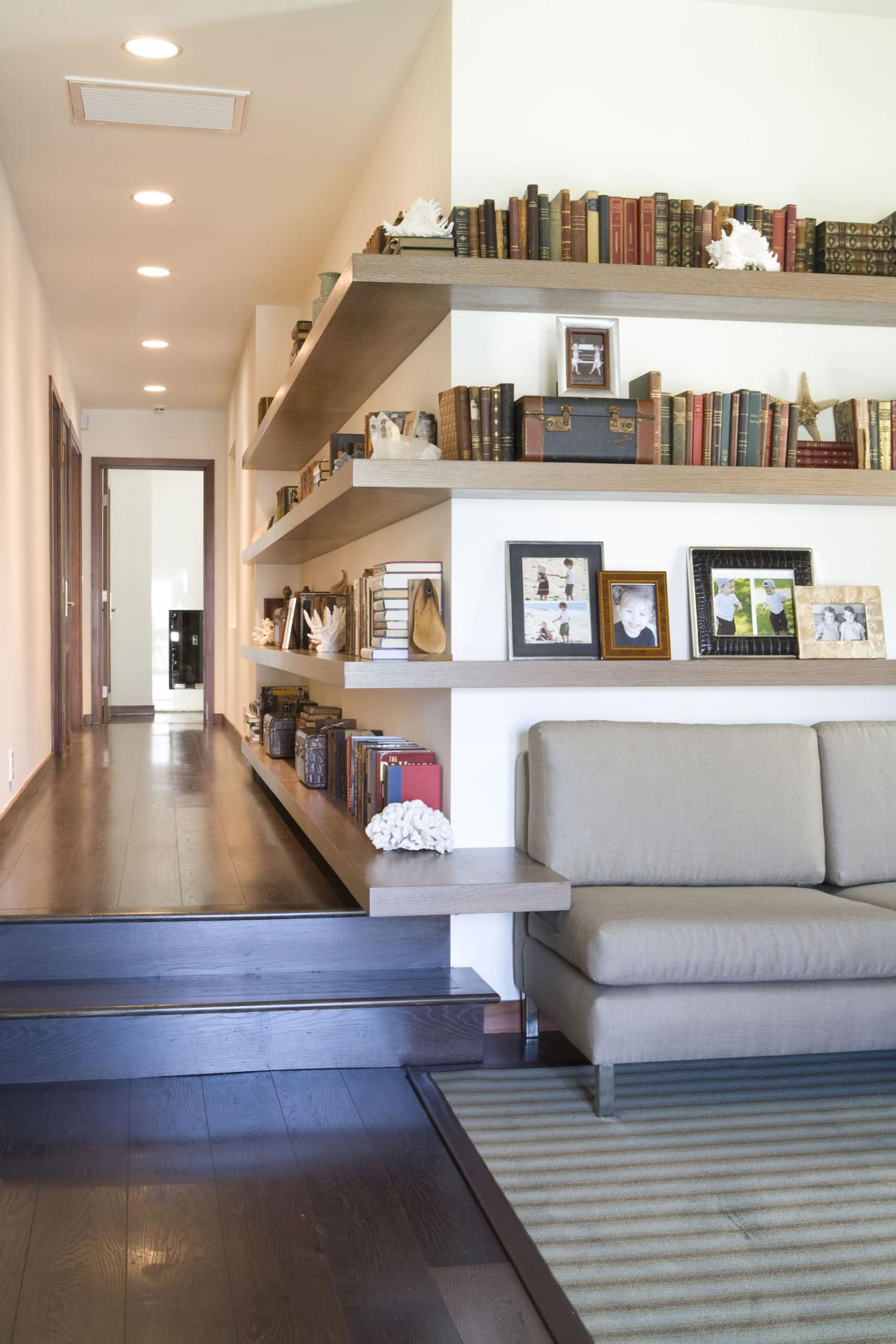 Source
Depending on where you put an around the corner shelf, it could be used for different things. You could put one by the front door to be used as a key holder and other essential items for when you leave the house, or put one in your living room to hold books, plants, or pieces of decor.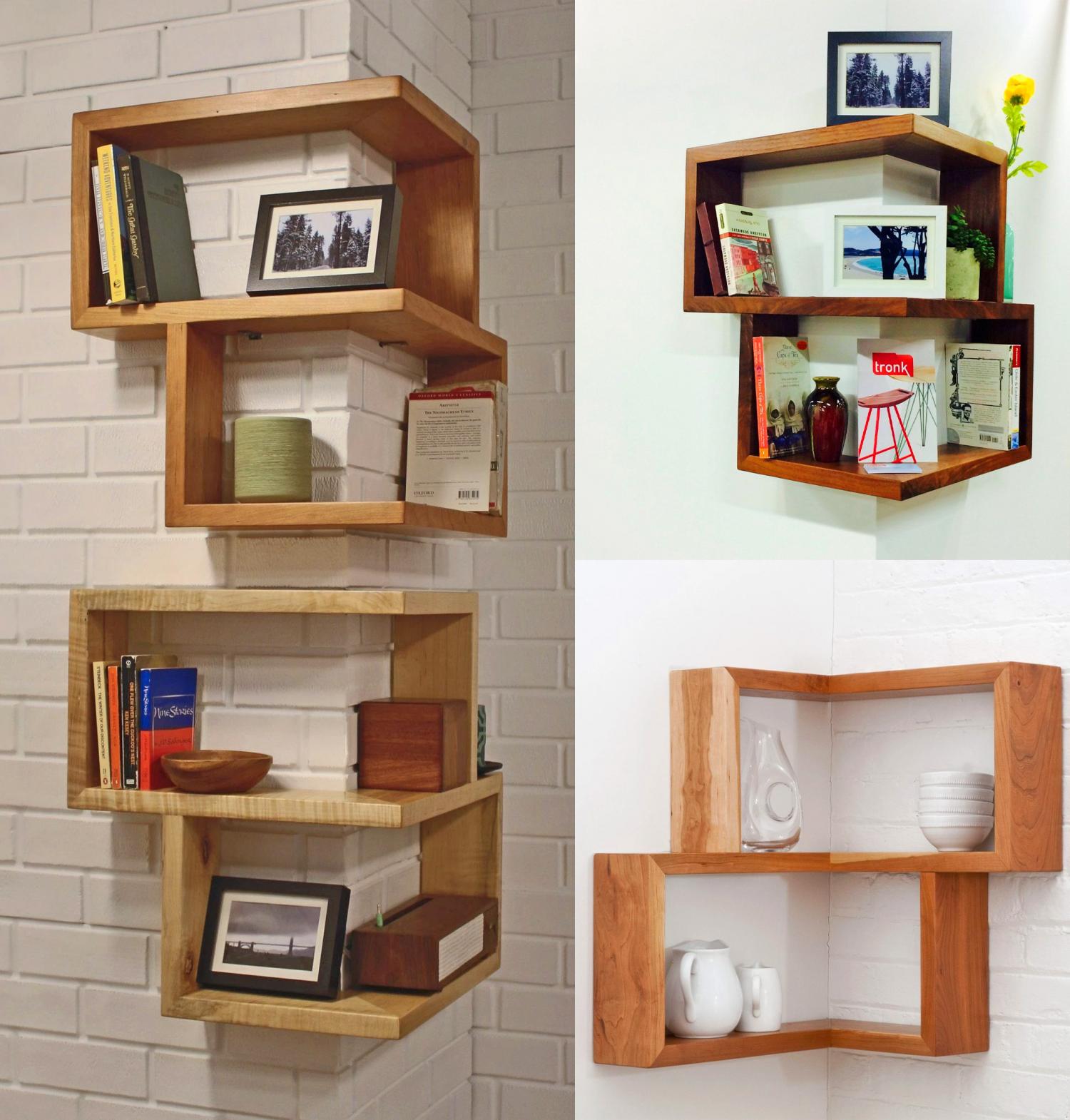 Source
You could also put many on top of one another to create a large area to store your books that wraps all the way around the corner.
This one on Amazon allow you to use it both in a corner or around a corner so you can try it out in many different areas in your house, and if you don't like it in a corner, you can mount it around a corner instead.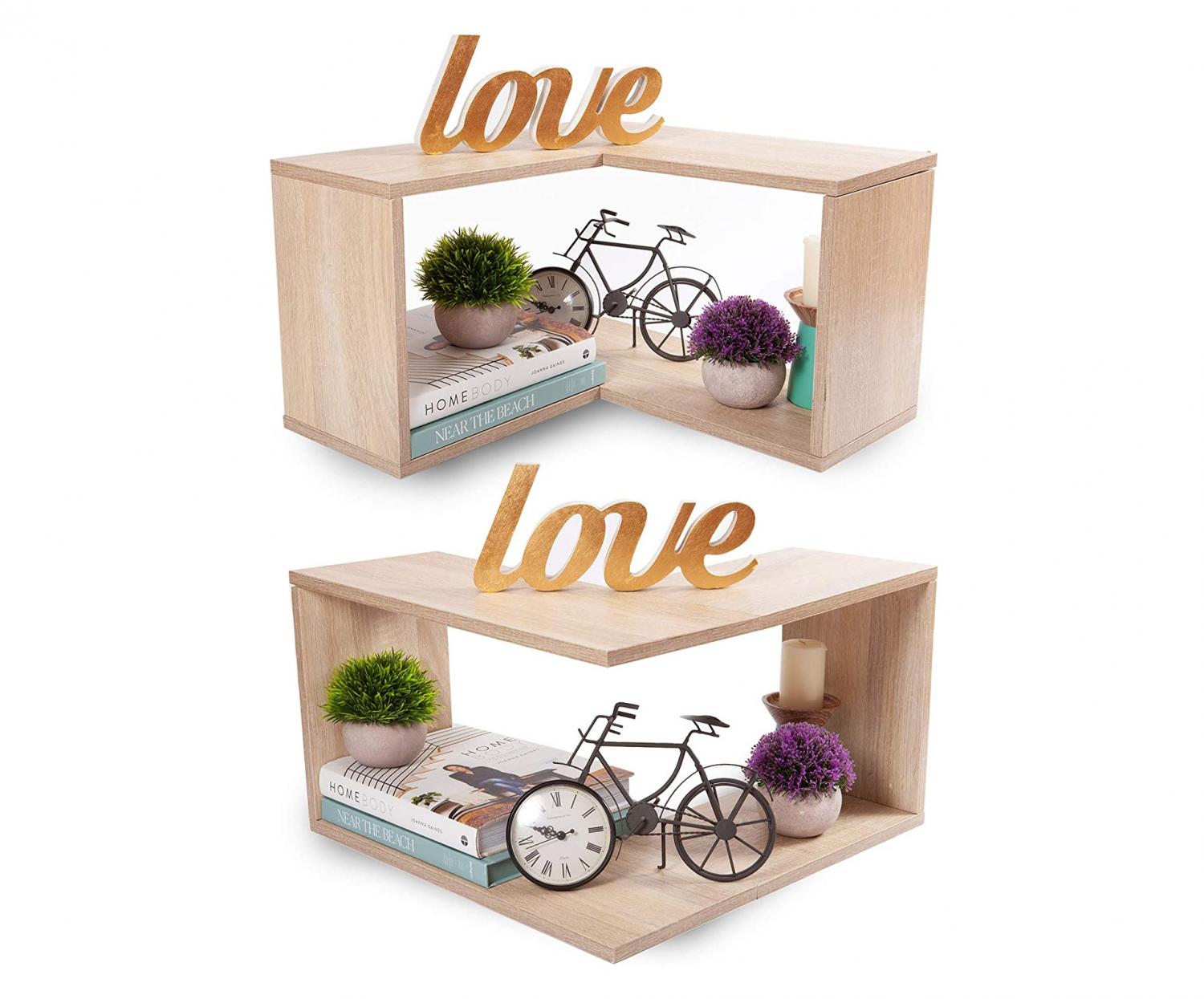 Since the around the corner bookshelf does actually take up extra room in a hallway or living room, and you think you'd bonk your head on it too often, another option is to embed the around the corner shelves into the wall like the design idea below: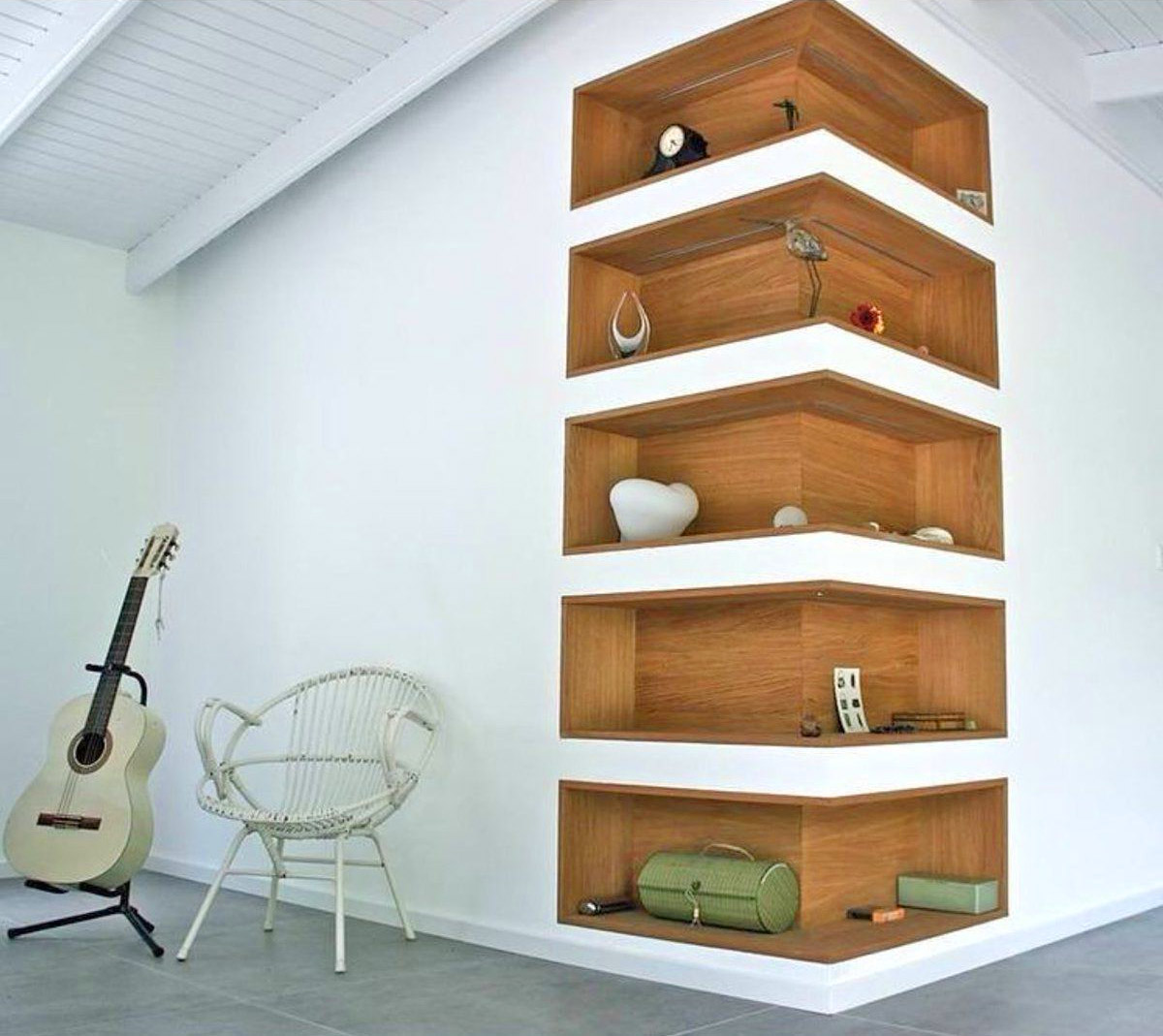 Credit: Jacqueline D. Hartog / Bears Design
Although this one isn't actually a bookshelf, this unique design does offer a cute little bench and coat rack area that's embedded right into your wall, along with another storage area for shoes underneath the bench!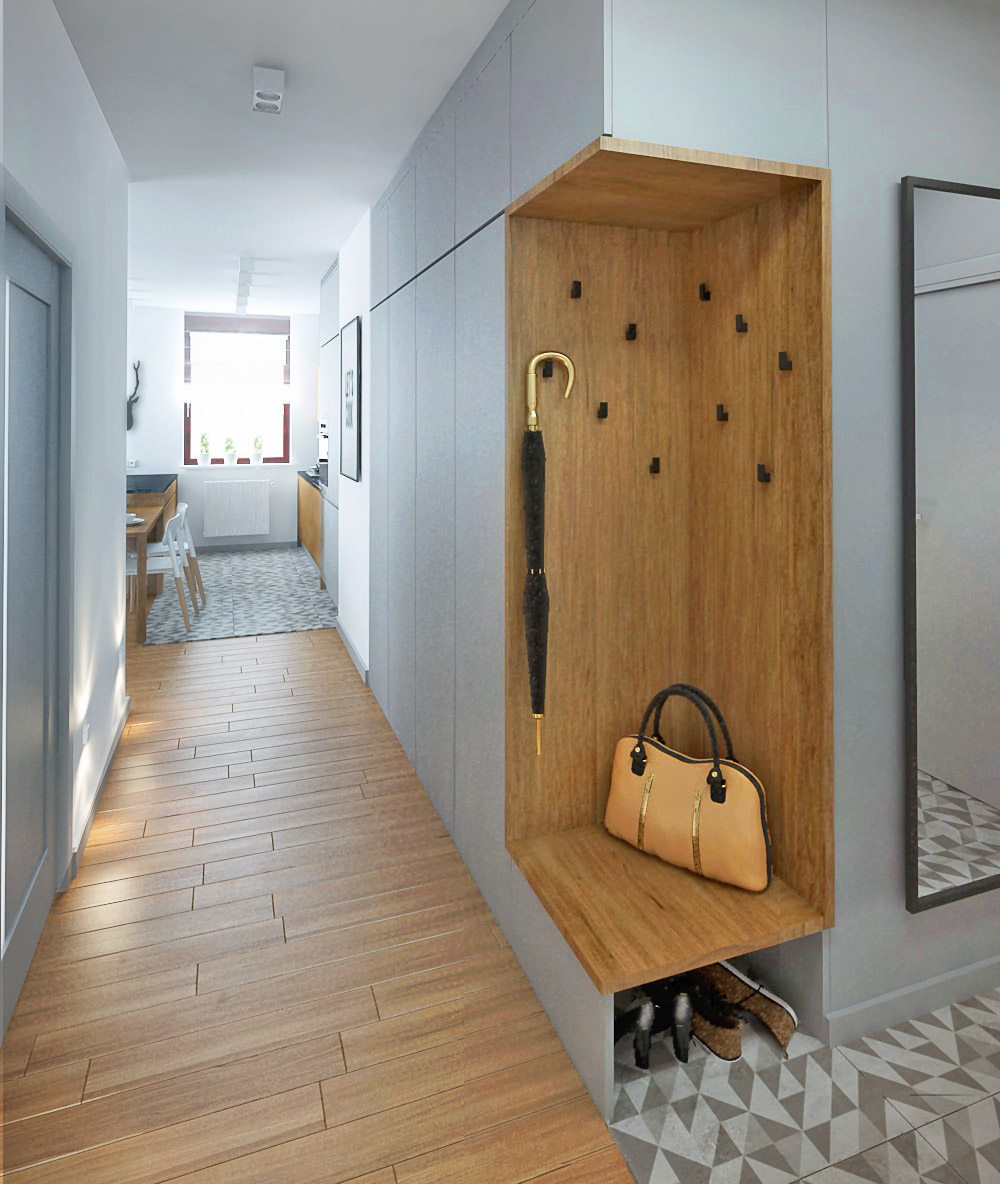 Create a huge array of around the corner shelves for a super unique look.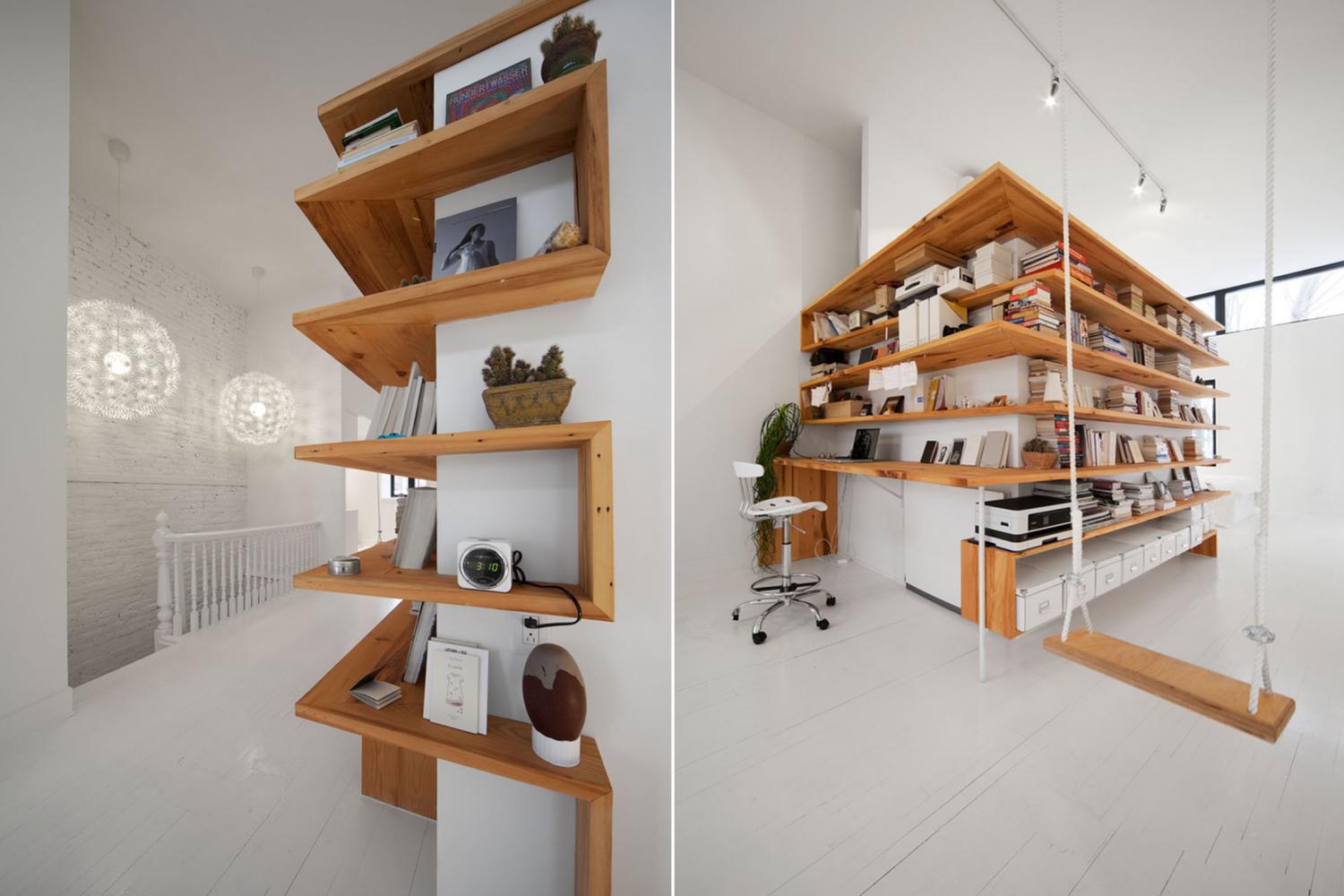 Credit: lmccomber
The options for the around the corner shelves on Etsy and Amazon come in a variety of different color options, finishes, and sizes, so you'll need to check them all out to see which one would best fit your design style.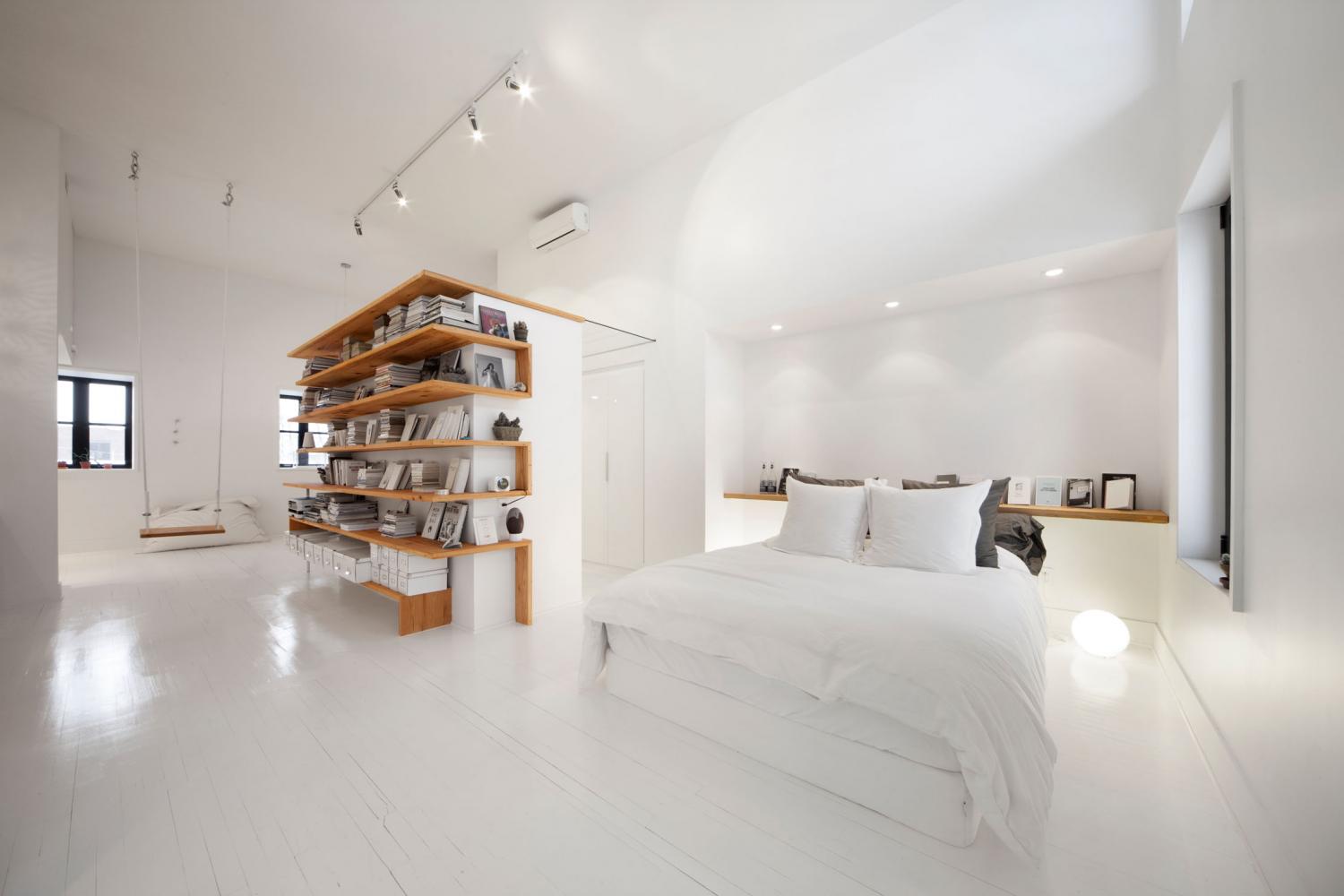 Credit: lmccomber
These around the corner shelves are designed into the kitchen to hold plates, bowls, cups, and other kitchen items out in the open rather than behind a cabinet door.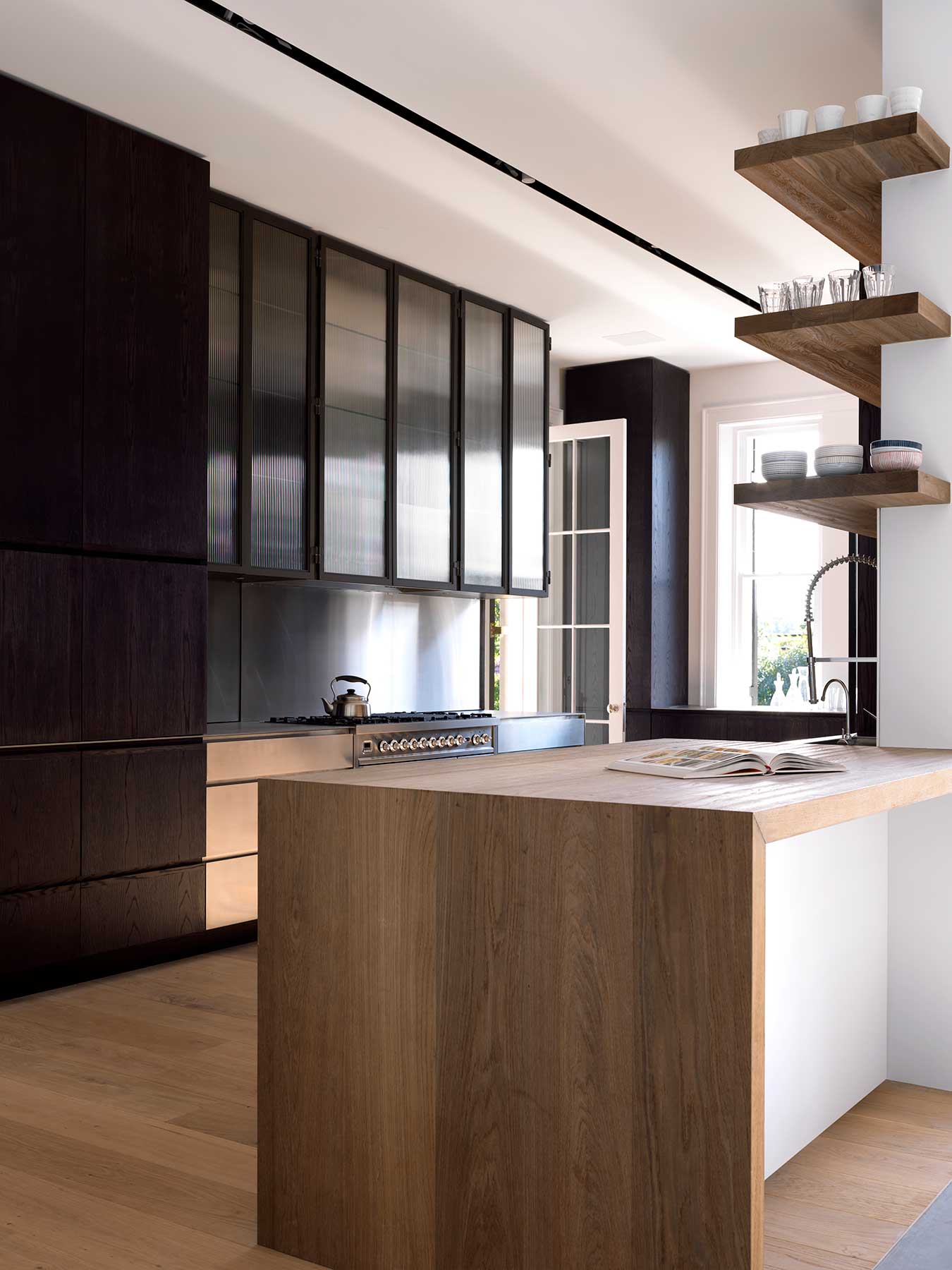 Credit: Luigi Roselli
Another design idea for using wrap around corner shelves is for your entertainment center.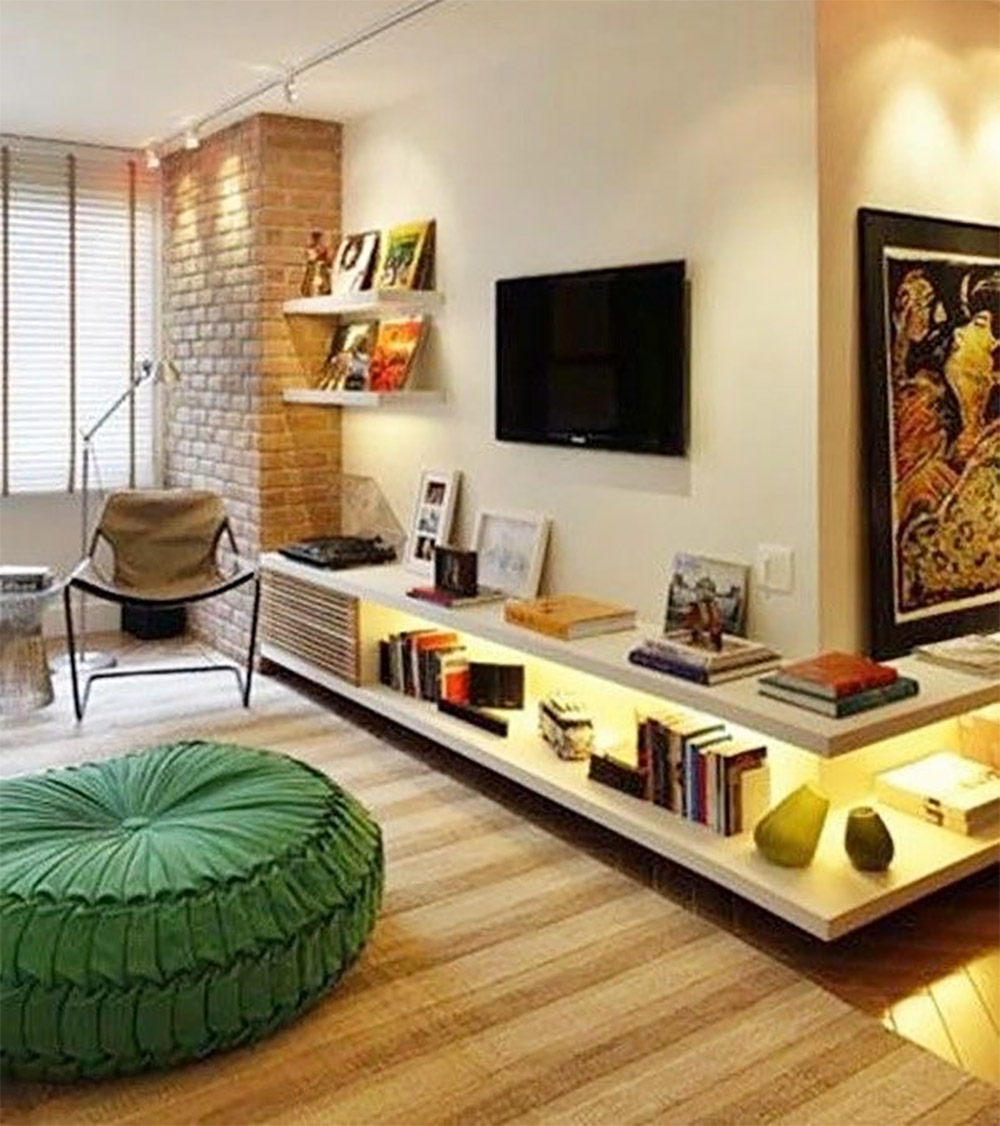 If you're planning to create your own around the corner shelving, you have endless options as to sizing and color options.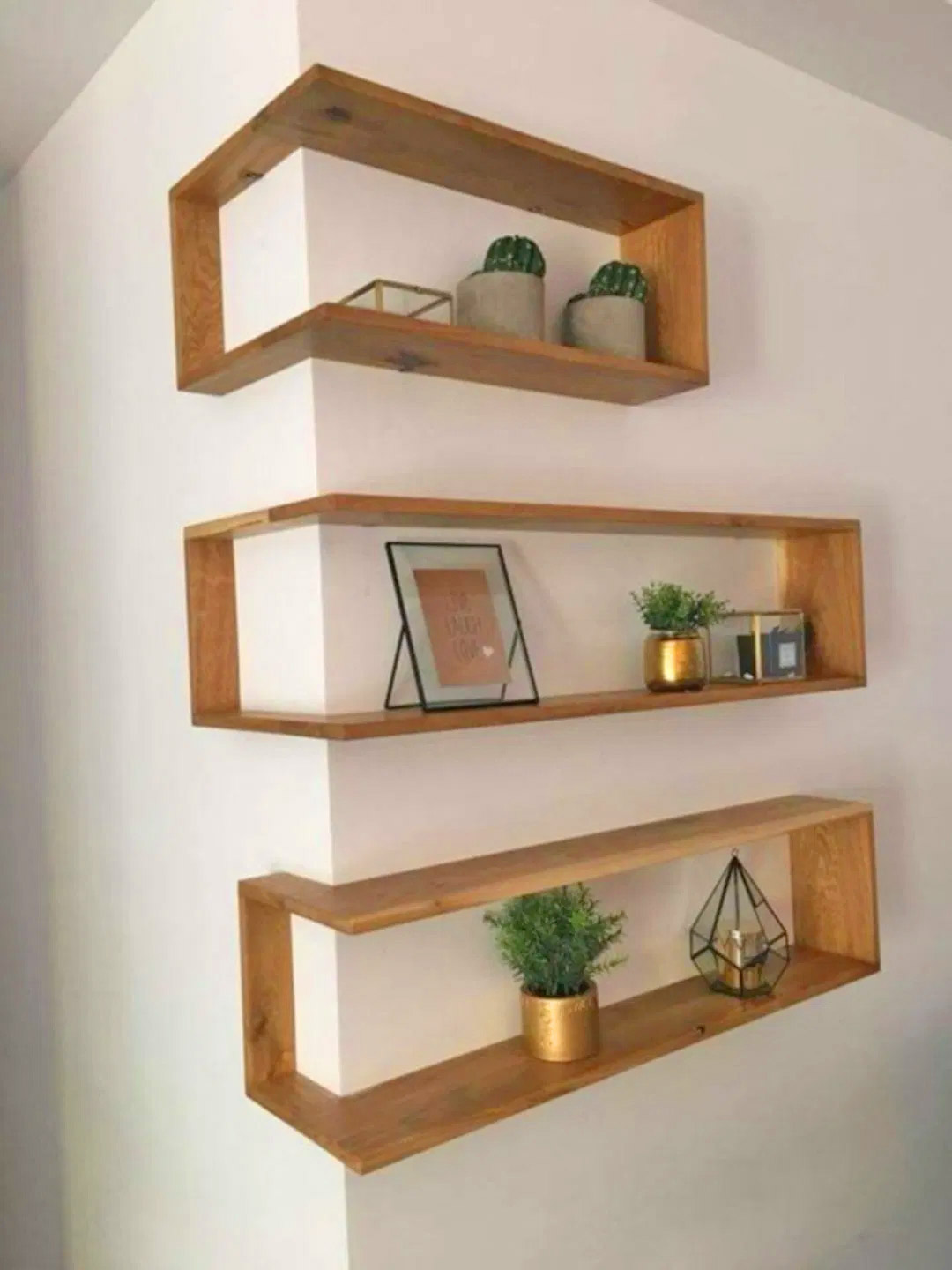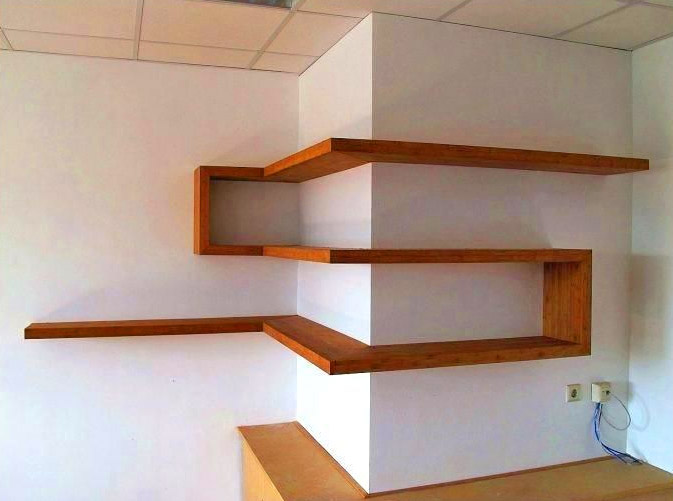 Here's another example of the wrap-around corner shelves used in an entertainment center: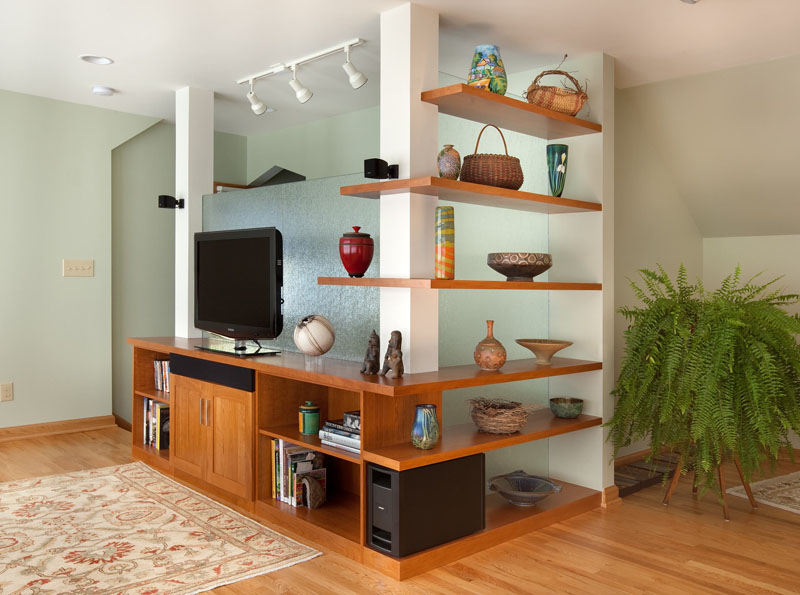 Credit
These incredible warp around bookshelves look to replace an old wood burning fireplace!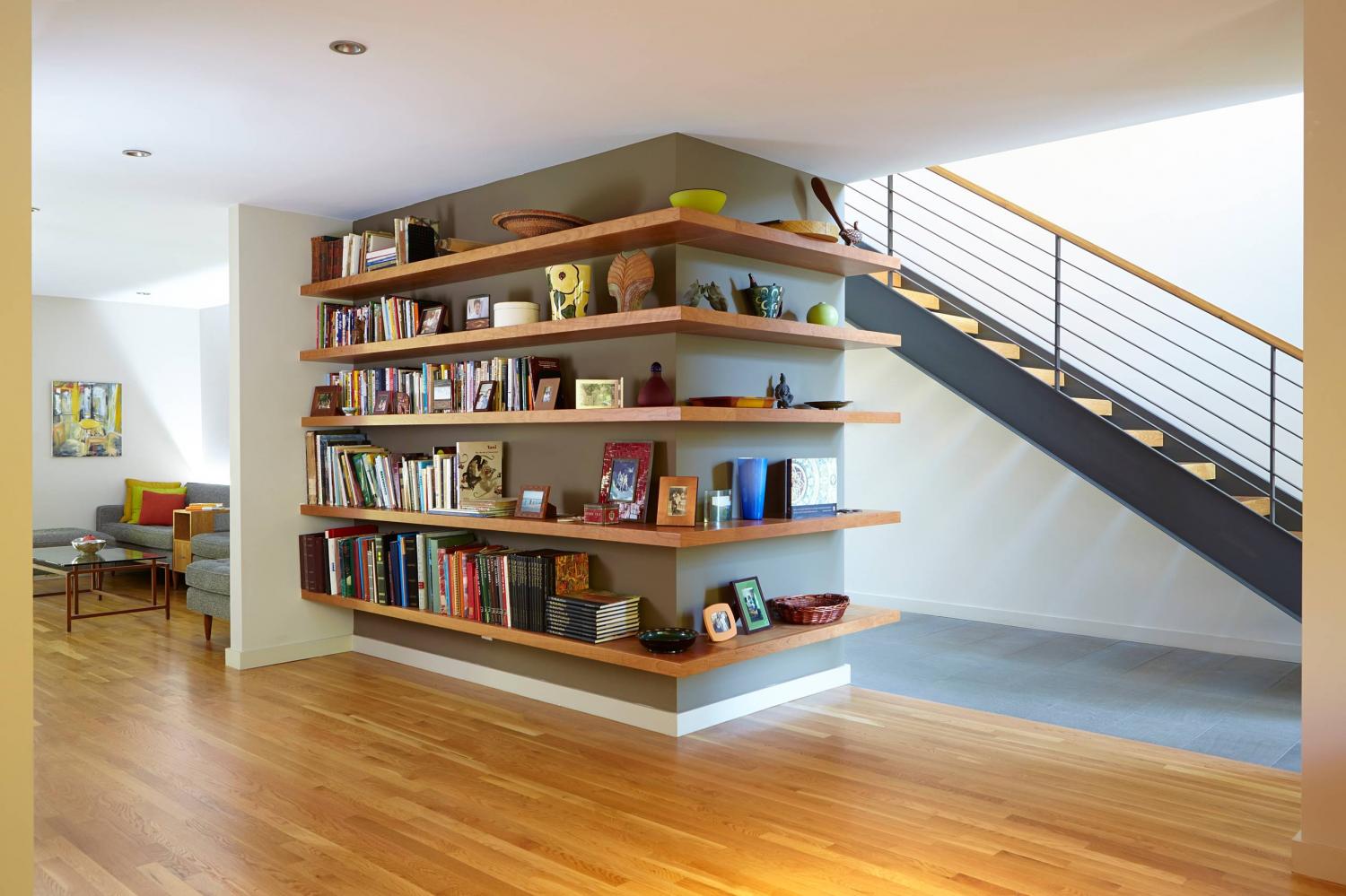 Credit