Arm Wrestling Battle Game
By Ryan on 02/19/2019 3:36 PM (Updated: 02/20/2019 12:08 PM)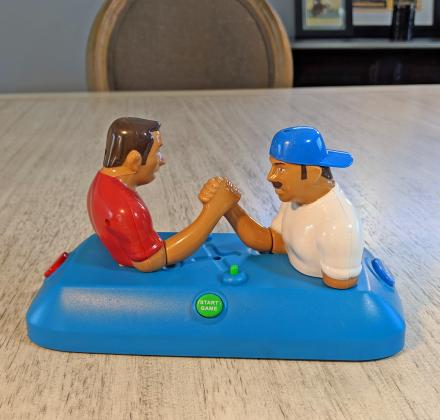 If you and your puny-armed friend want to arm-wrestle, it would probably end up in a draw, as both arms are equally weak. That's why it's best to leave arm-wrestling battles to video games and toys, and that's just what this little device lets you do. It's an electronic arm wrestling battle game that lets you go up against any opponent no matter how jacked or bulked-up their arms are!

Colors: Blue | Black
To play the arm wrestling battle toy, just turn it on, press the "Start Game" button and it'll count down until the battle begins. Once it starts just mash your button as fast as you can and your avatars arm will push down the opponents arm if your button is being tapped faster than theirs.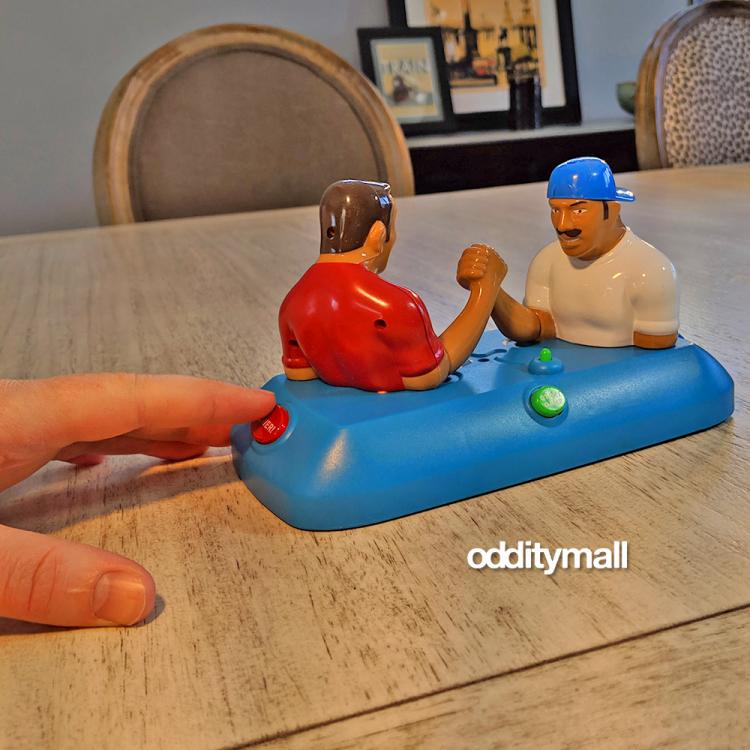 If you push your button fast enough to lower your players arm low enough to push the tab down on your side, you win the game. Likewise, if your opponent does the same on their side, you lose the arm wrestling match. You can then press the start button again to reset the players arms back to the default position.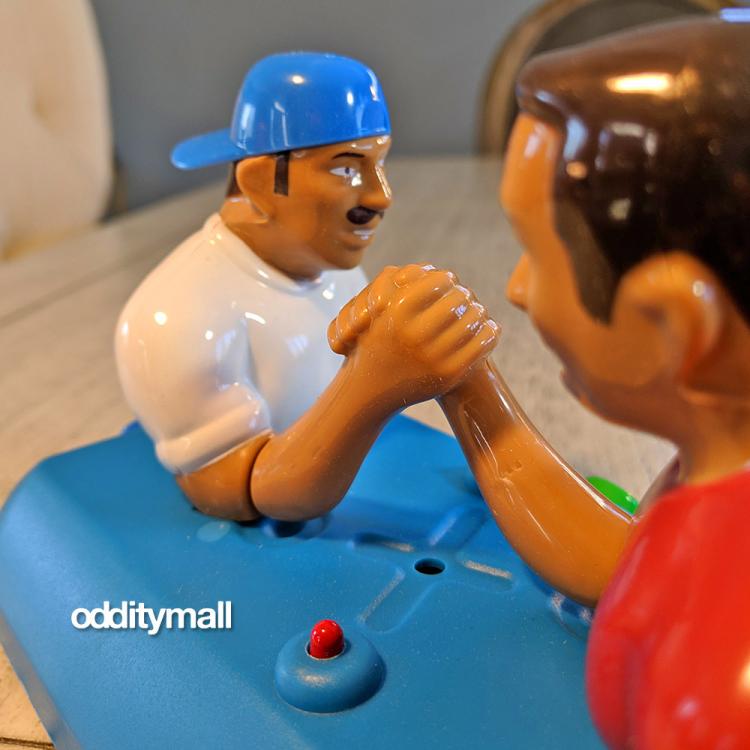 The arm wrestling battle match toy game is powered by 3 AA batteries, contains a speaker that announces the game with a countdown, music, and more, will turn off automatically after 1 minute of not being used, it's made from polyurethane plastic, is best used for kids aged 3 and up, contains 1 red contestant and 1 blue contestant, and measures 7.5 inches long x 3.75 inches wide x 4 inches tall.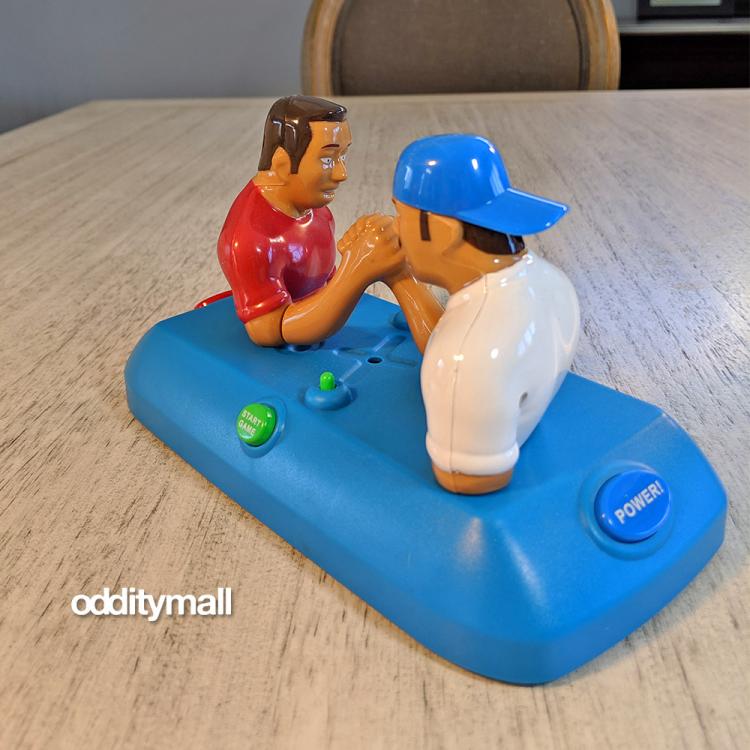 Arm wrestling battle electronic game
Comes in two color options (blue, black)
Press button as fast as you can to lower opponents arm
Made from plastic
Powered by 3 AA batteries
Contains speaker that announces match
Turns off after 1 minute of inactivity
Ages 3 and up
Measures 7.5 inches long x 3.75 inches wide x 4 inches tall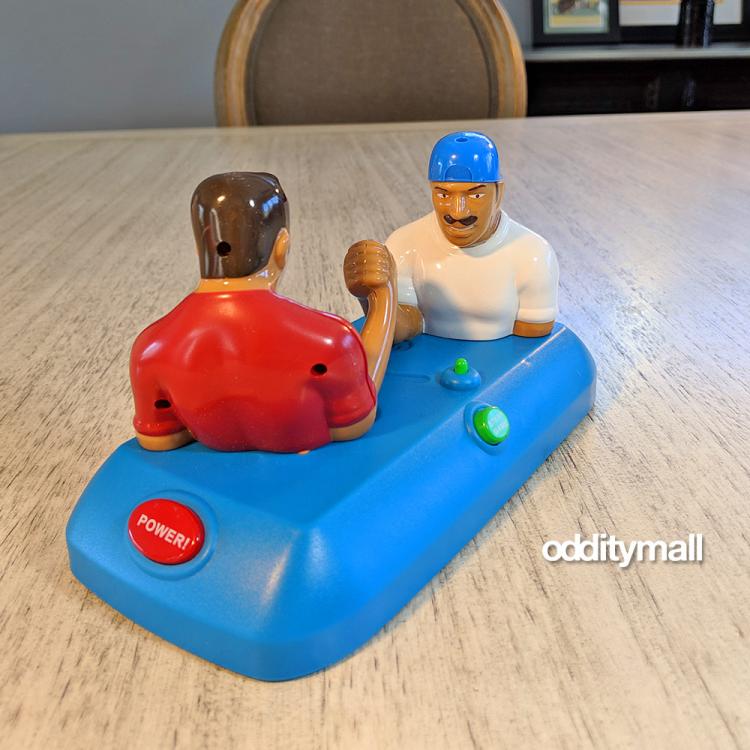 Check out the electronic arm wrestling game in action via the video below.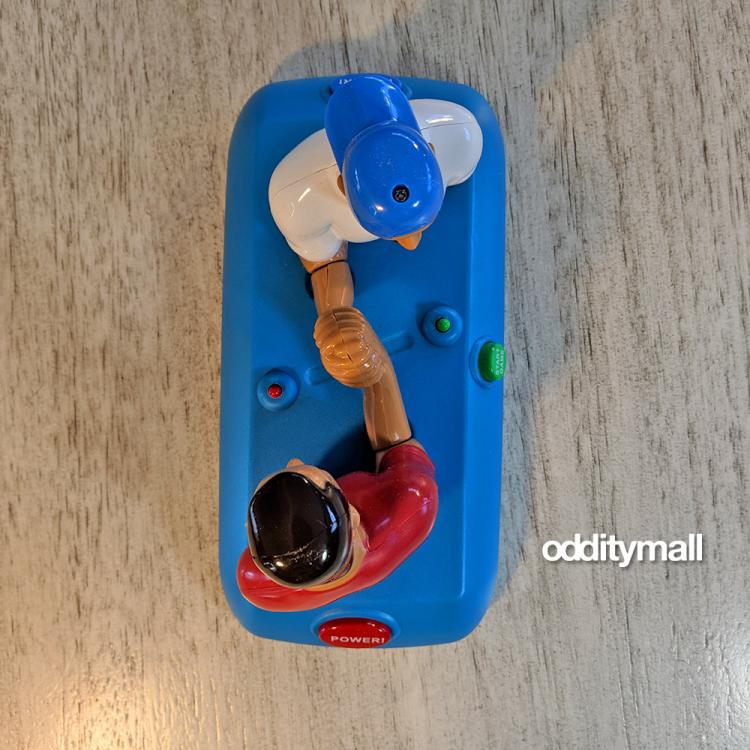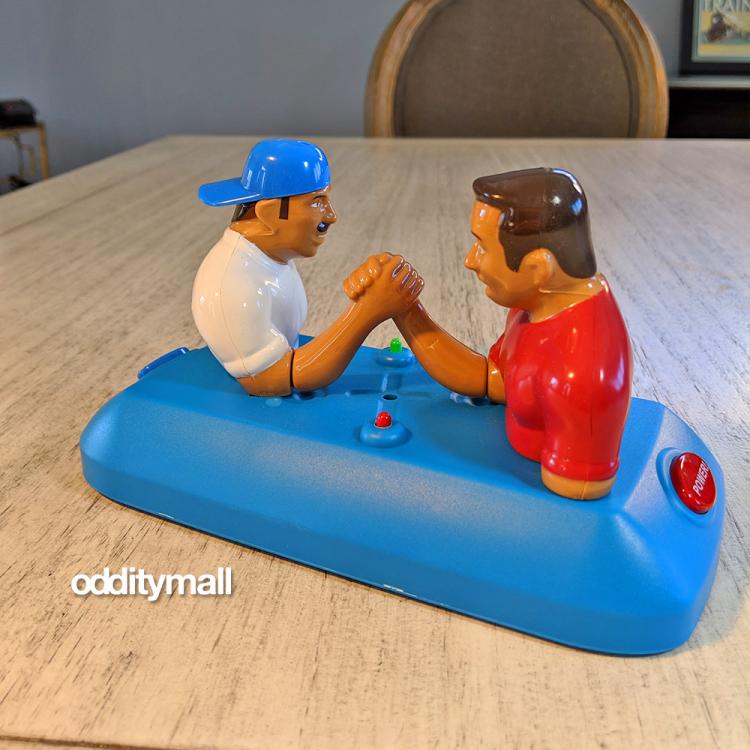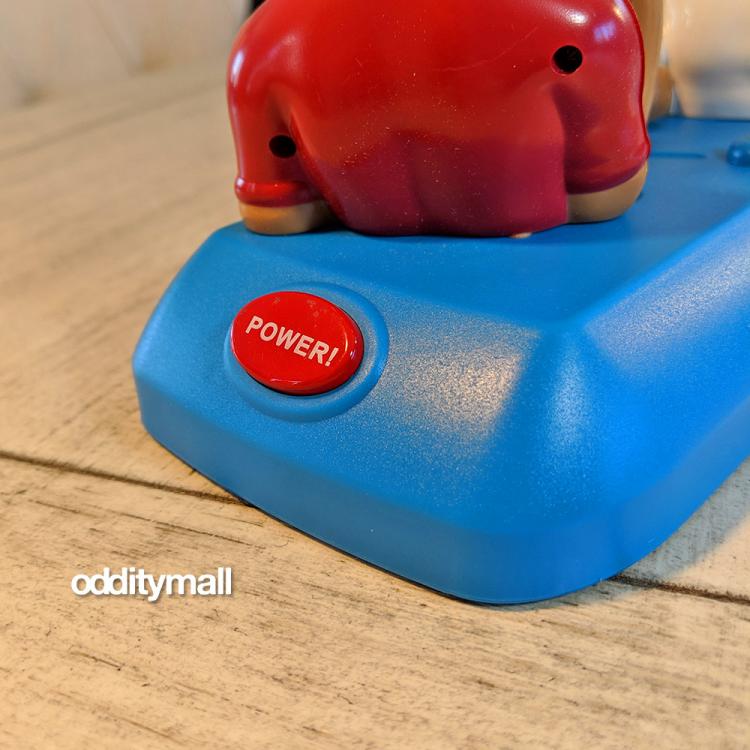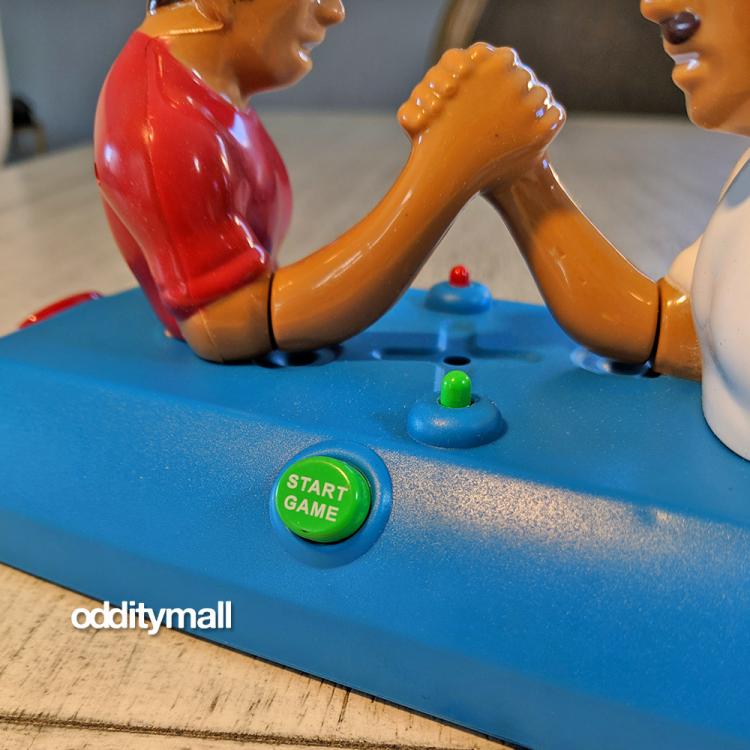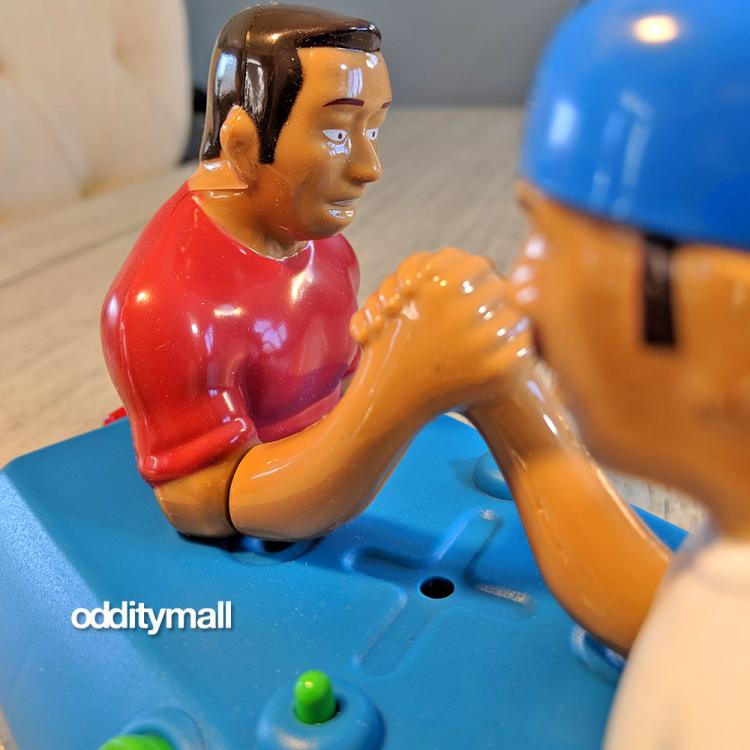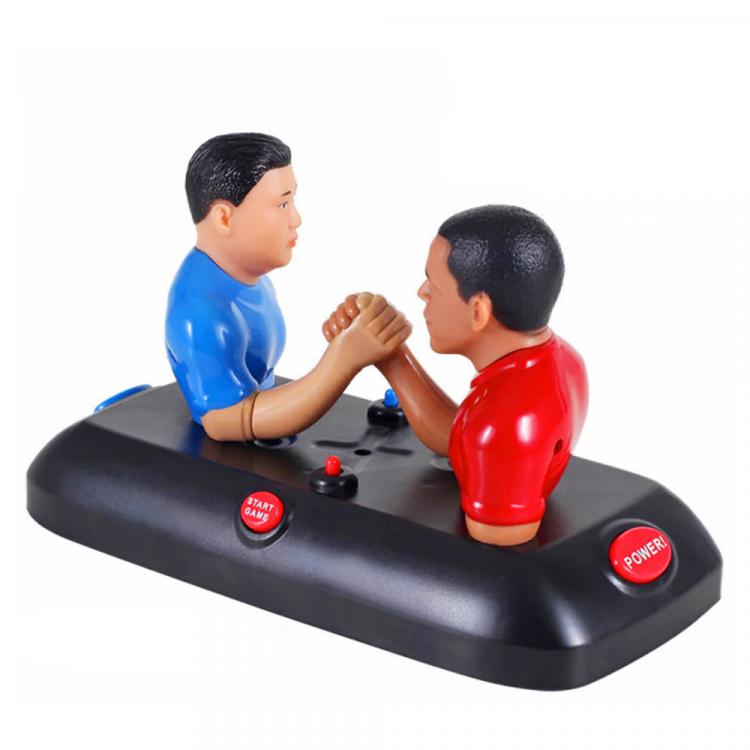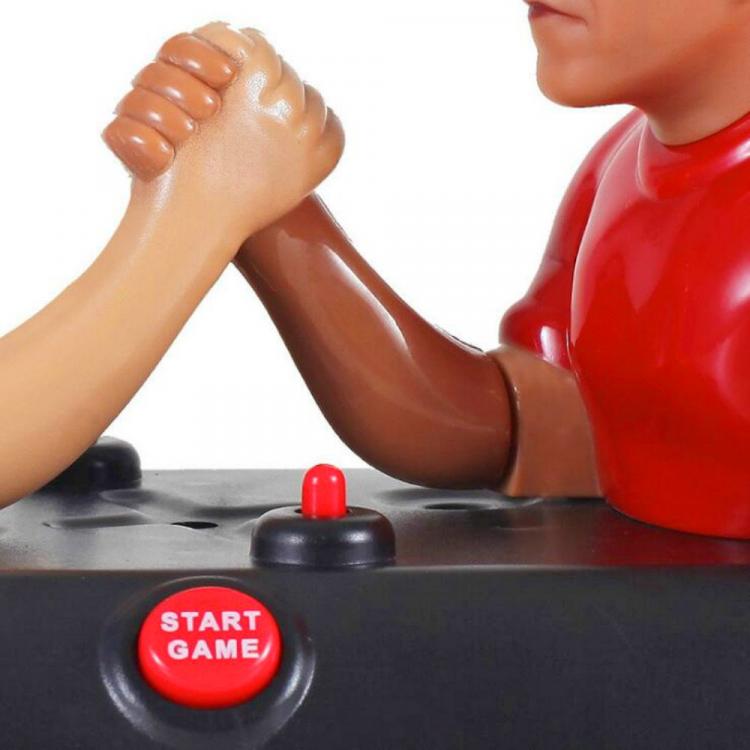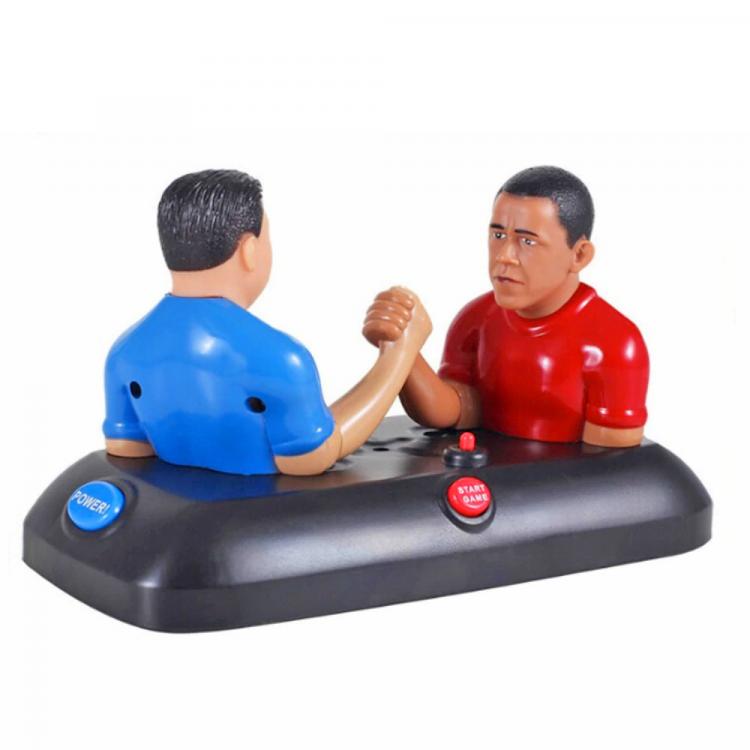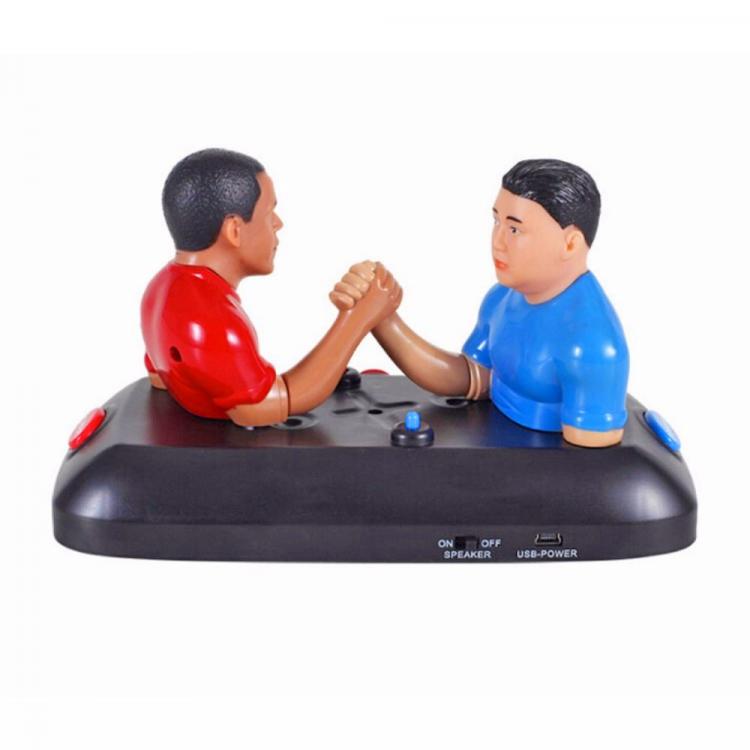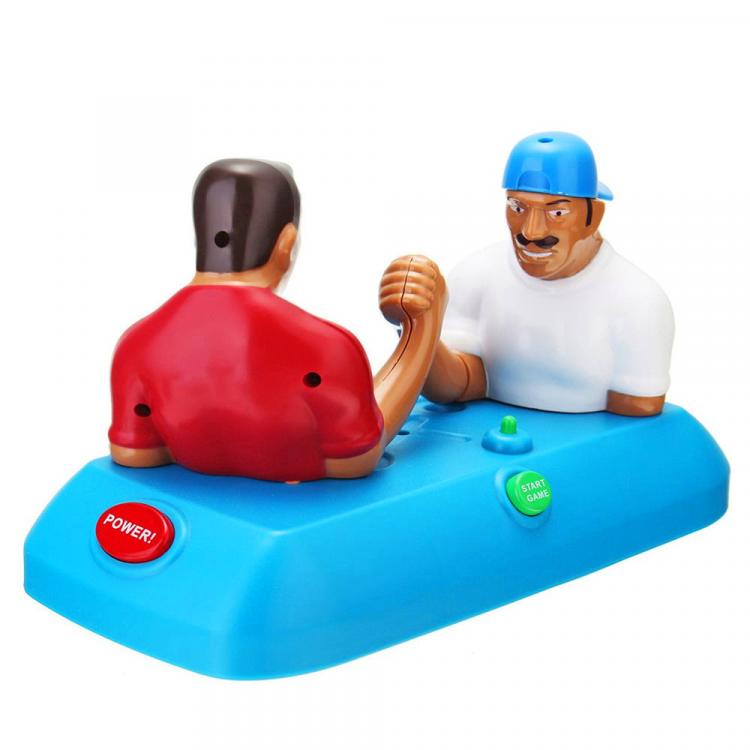 Subscribe To Our YouTube Channel