Antique Mobile Phone Handset
By Ryan on 08/06/2015 3:58 AM (Updated: 03/10/2019 2:11 PM)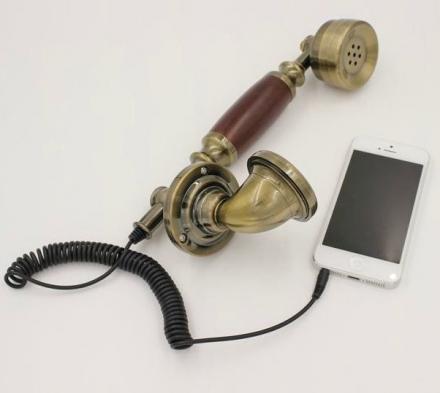 This mobile phone handset allows you to plug into your smart phone and talk on a vintage phone as if you're from the early 1900's. Most likely better to keep at home to use as a replacement to jamming your smart phone up to your ear when on a long conversation with your mother in law, as the vintage phone handset will most likely not fit in your purse or pocket.

Find on Ebay here
Perfect for making your calls with elegance, fashion, and pure class, this vintage phone handset will probably make you talk to your friends with an old English accent and order them around like they're your servants.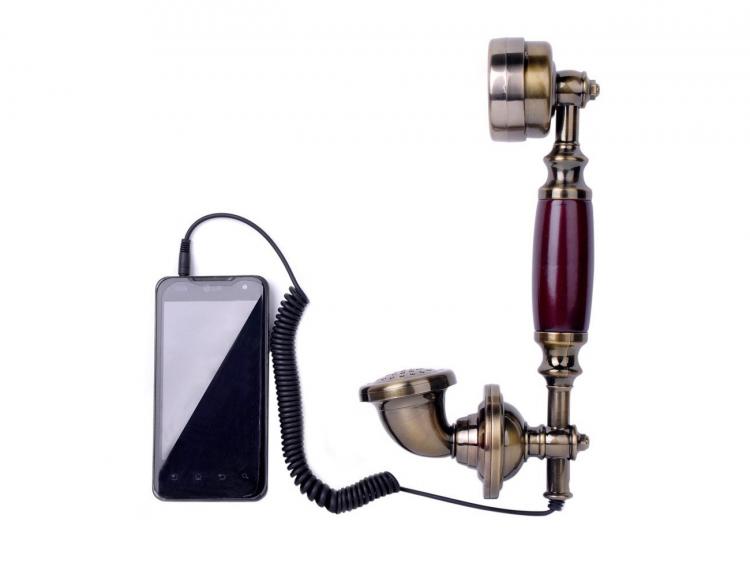 Not only that, but if you're someone who makes a lot of phone calls and might worry about the radiation from holding your phone up to your head for hours throughout the day, this vintage phone handset might be a great alternative to mitigate the risks of brain cancer.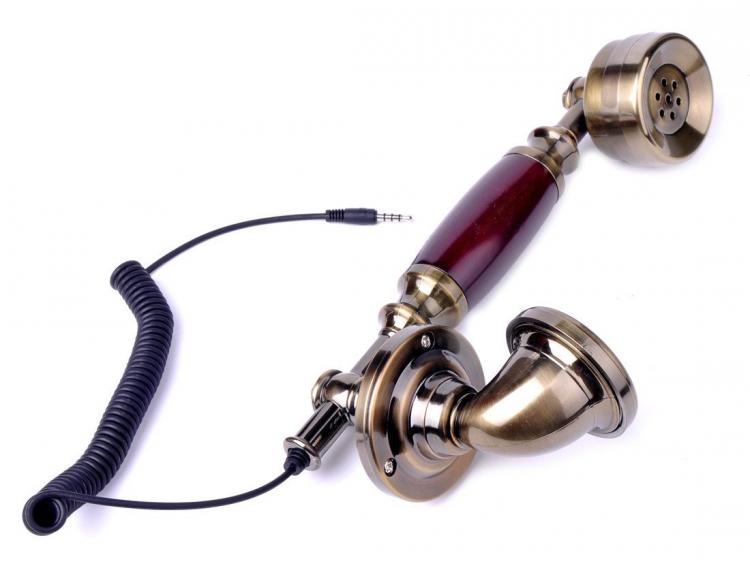 The antique phone handset is made with a high-quality microphone and speaker, and will work with any phone that uses a 3.5mm aux connector which surely includes any iOS device, iPhone, iPads, and any Android device.