Leather Ammo Bandolier Bracelet Is Filled With Bullets
By Ryan on 05/06/2016 7:11 AM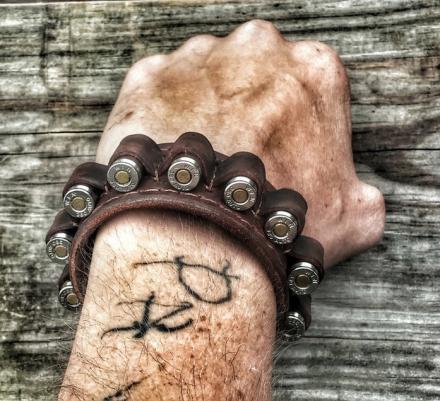 It doesn't get more bad-ass than wearing a set of bullets around your wrist. This leather bandolier bracelet is filled with a caliber bullet of your choosing and makes for a perfect backup supply of bullets if you ever find yourself in the middle of battle, or a zombie apocalypse while running low on ammo. The bracelet is completely customizable as you can not only choose the color of leather you'd like to use, but you can also give them your wrist size and the caliber bullet that you want to put in the bracelet and they will custom make the bracelet to fit your needs.
Created and sold by Cold Dead Hands, a store that specializes in gear that supports your right to carry a gun, the Six Shooter Genuine Leather Bandolier Bracelet is of course handmade in the USA, and since each one is handmade specifically for you, each bracelet is one-of-a-kind.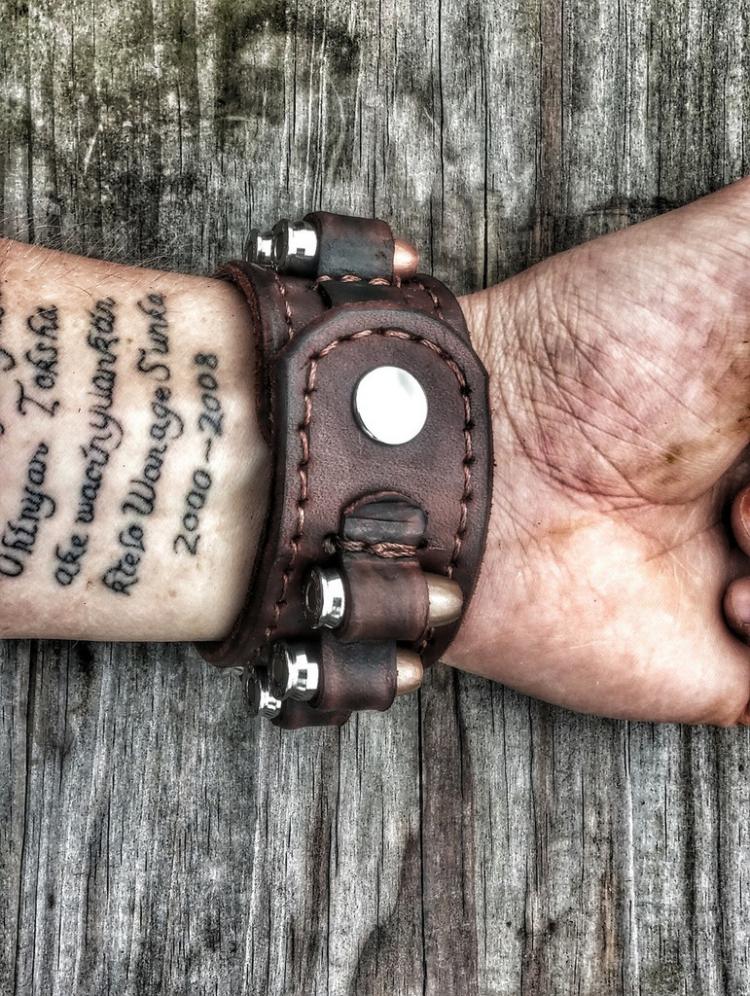 The leather ammo bandolier bracelet is made from 8 oz top grain leather, has 14 different dye choices for color, has a stainless steel snap to secure the bracelet to your wrist, and does not actually come with any ammo, so you will need to provide your own.