Albedo 100 Reflective Spray Makes You Easily Seen at Night
By Ryan on 01/18/2017 12:42 PM (Updated: 06/15/2017 1:38 PM)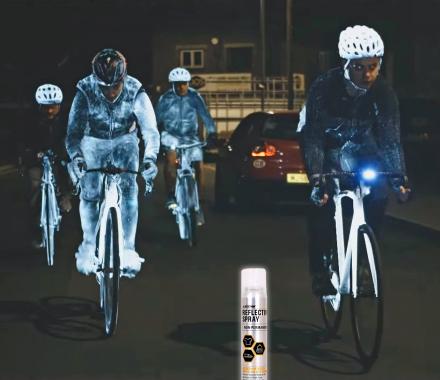 Albedo 100 is a reflective spray that you can spray on pretty much anything to easily be seen at night. The spray illuminates and reflects any sort of light to make you look bright white in the darkness of the night. Whether you spray it on your clothing, your bicycle, or your helmet to be seen at night while jogging or biking, or maybe you'd like to spray it on your shoes, an umbrella, or other item, the reflective spray is sure to let any passing car know you're there.

Versions:
Permanent | Non Permanent | Pet Safe
Not only great for spraying on your bicycle or your clothing for night exercise, the reflective spray can also be used to create reflective signs and symbols. Just cut your symbol out into a stencil form, and spray it on to any surface.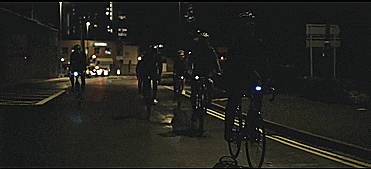 The Albedo 100 non-permanent reflective spray is completely hidden during the day or in a lot of light, but once darkness hits, the spray stands out like a sore thumb, reflecting any nearby light. This means you can spray it on your clothing and still use it during the day without making yourself look like you spray painted your sweatshirt or jacket white.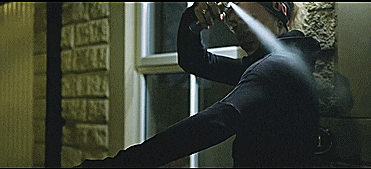 Albedo 100, the company that makes the reflective spray, makes other versions, one of which that is meant for spraying on your pets, horses, animals, etc, that you can apply directly to their fur to make them easily seen at night. The pet reflective spray is completely un-harmful to animals and is easily removed with a damp cloth.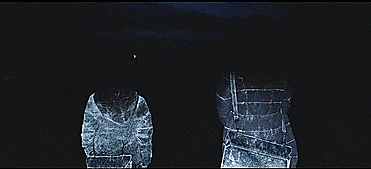 The Albedo 100 reflective spray works best on natural textiles, or textiles with structure such as fleece, cotton and wool. You should NOT use the spray on any leather materials, and the reflective effects may be limited and not work as well on shiny synthetic materials.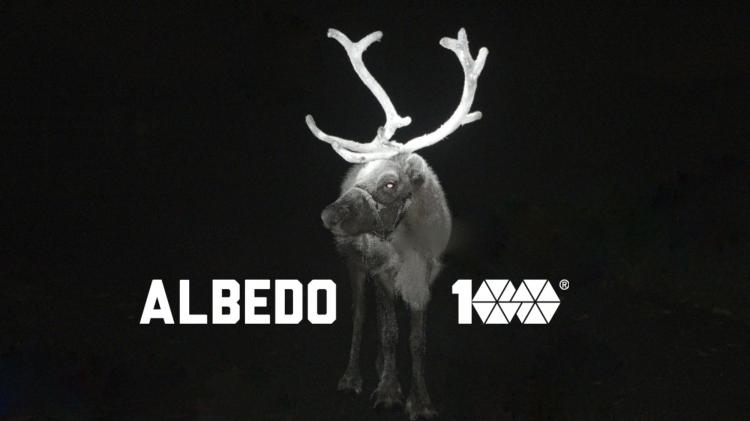 The reflective spray comes in either non-permanent or permanent sprays depending on your needs. The non-permanent is the only spray that will not be seen during the day and is completely transparent, whereas the permanent spray has a metallic finish that will be seen as grey and metallic during the day as well as being reflective at night.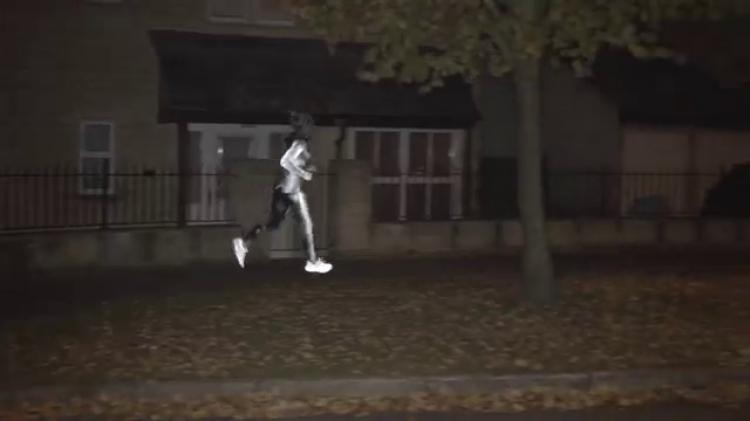 The permanent reflective spray is of course permanent, whereas the non-permanent reflective spray disappears when washed. The bottles come in either 2.3 oz or a larger 4.6 oz containers.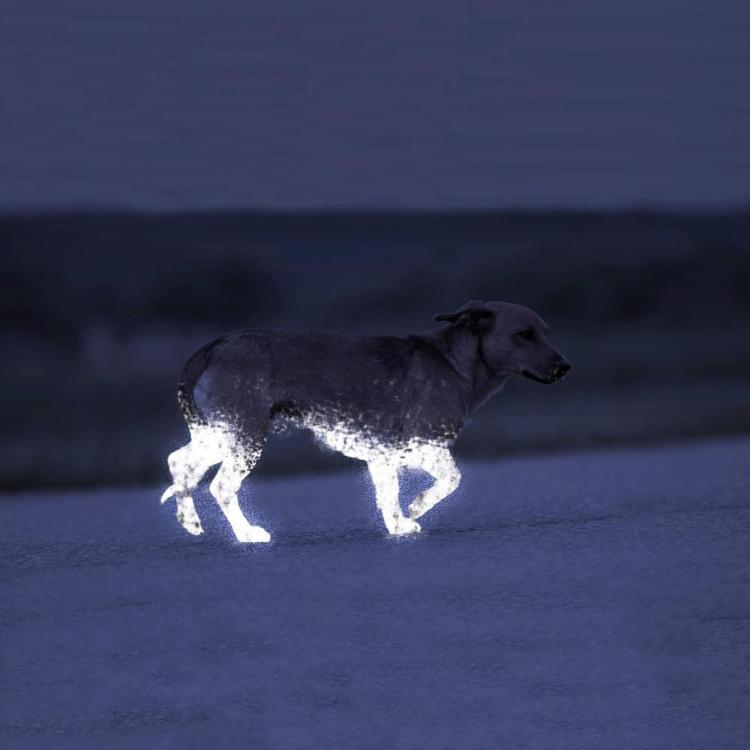 Check out the Albedo 100 reflective spray in action via the video below.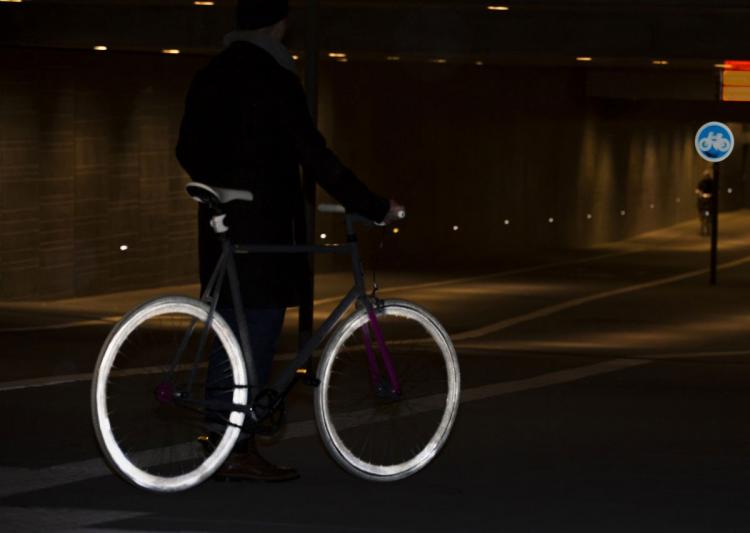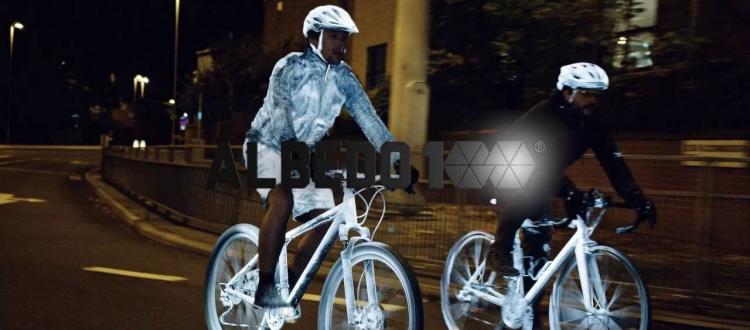 Subscribe To Our YouTube Channel