Adult Bibs Look Like a Button-Up Shirt Help Restore The Dignity To Those Who Use Them
By Ryan on 11/17/2020 12:39 PM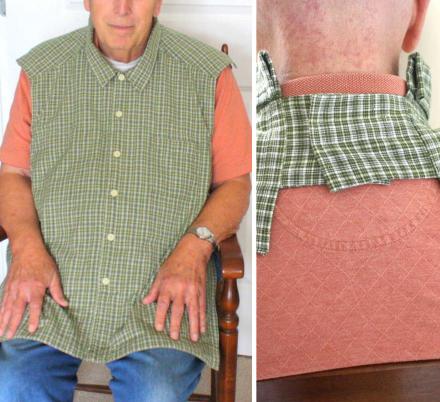 If you know someone who requires a bib whether it's for the simple fact that they eat like a slob, or perhaps have a disability that makes them a bit of a messy eater, chances are you'd like to get them a bib that lets them eat with a little dignity. Well, there are now these things called Dignity Bibs, and they're made to look like the person wearing them are just wearing a collared shirt. It's actually a sewing pattern that allows you to make these dignity bibs with an old collared shirt.

Versions: Pattern | Pre-made
The collared shirt dignity bib pattern is made and sold by Etsy store FabricGreetings, and upon purchase you'll receive a digital PDF file with the full instructions on how to create your own dignity bib for you or a loved one who needs one. The creator of the pattern states that she makes hers with denim shirts, regular oxford cloth and flannel shirts, though whatever type of shirt you have on hand should work just fine as well.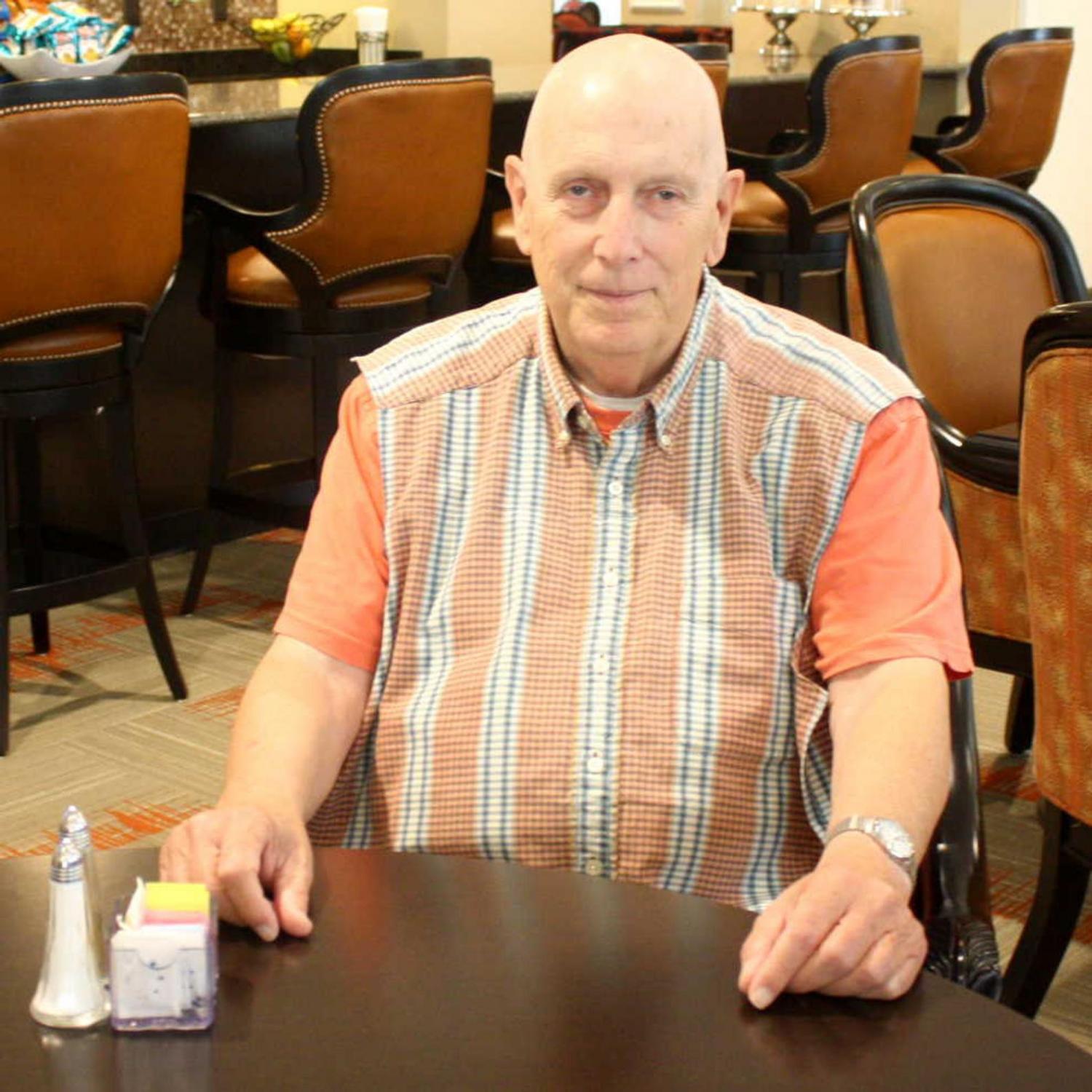 The great thing about the dignity bibs is not just that they make them look like they're just wearing a regular button-up shirt when wearing it, but also that it's so easy to get on and off. Just wrap it around their neck and connect the straps with Velcro strip. If you make it with a shirt with a pocket, it'll also give them a great spot to put their medicine, a hankie, silverware, etc.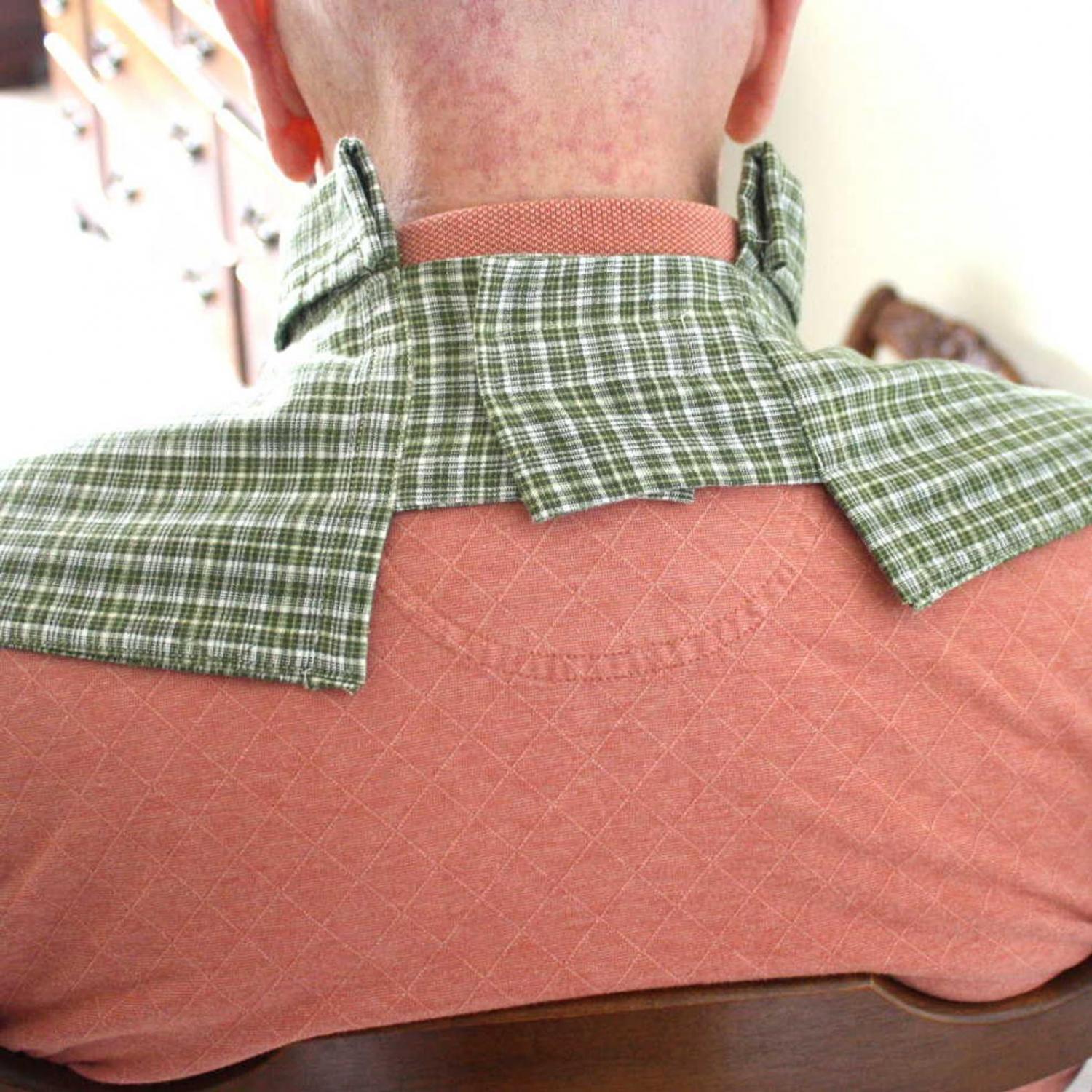 The collared shirt dignity bib is super easy to clean, as you can just throw it into the wash like a normal piece of clothing. The pattern for the dignity bibs require just a basic knowledge of sewing and a sewing machine usage. As long as you have that along with the ability to do both straight and zig zag stitching, the button-up shirt dignity bib can be made with no problems.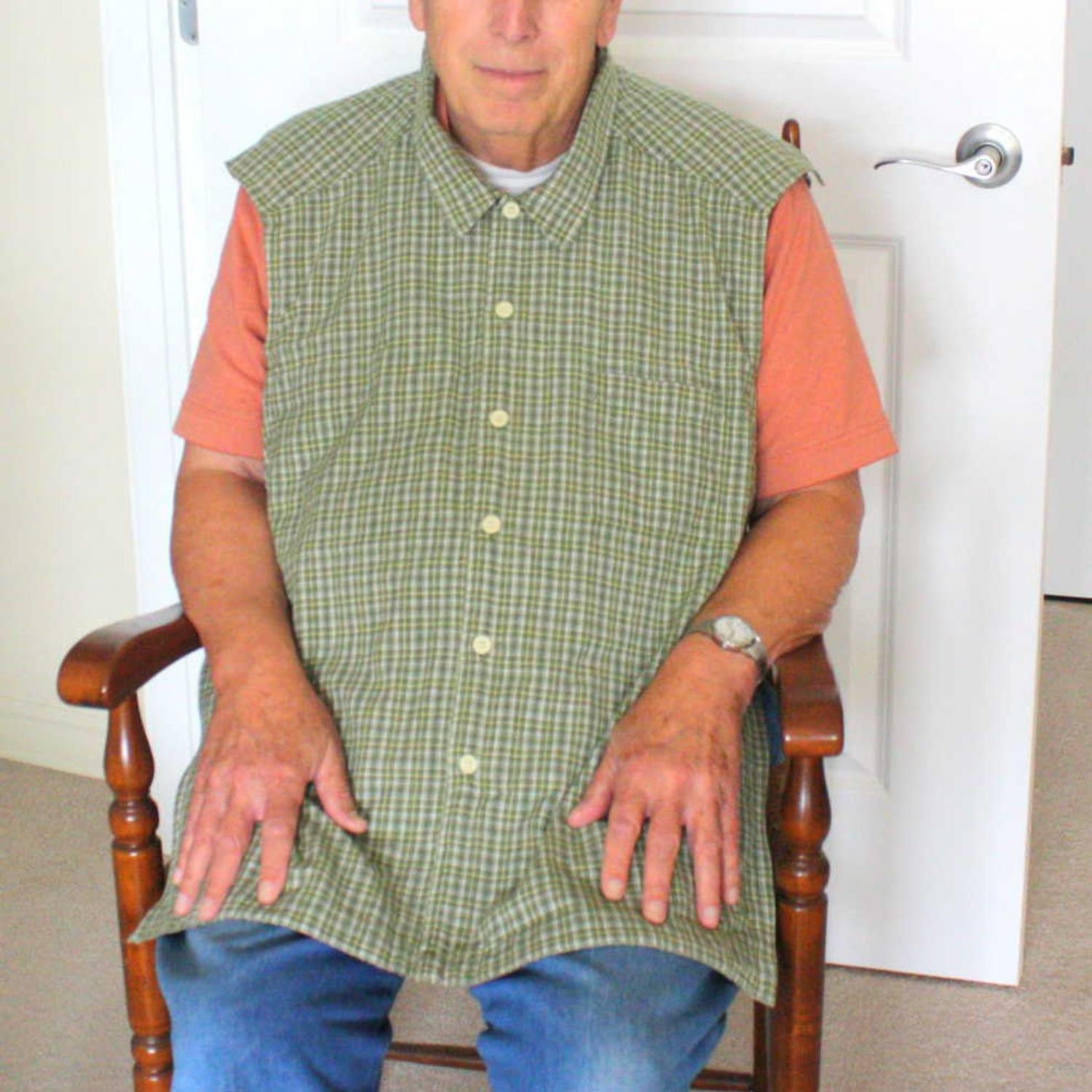 We all know some fellow who is reluctant to wear the needed bib at meal time. Now he can eat with dignity and no reluctance. This bib was designed for a friend who had that same problem. He now shows up to dinner with one of his dignity bibs in hand.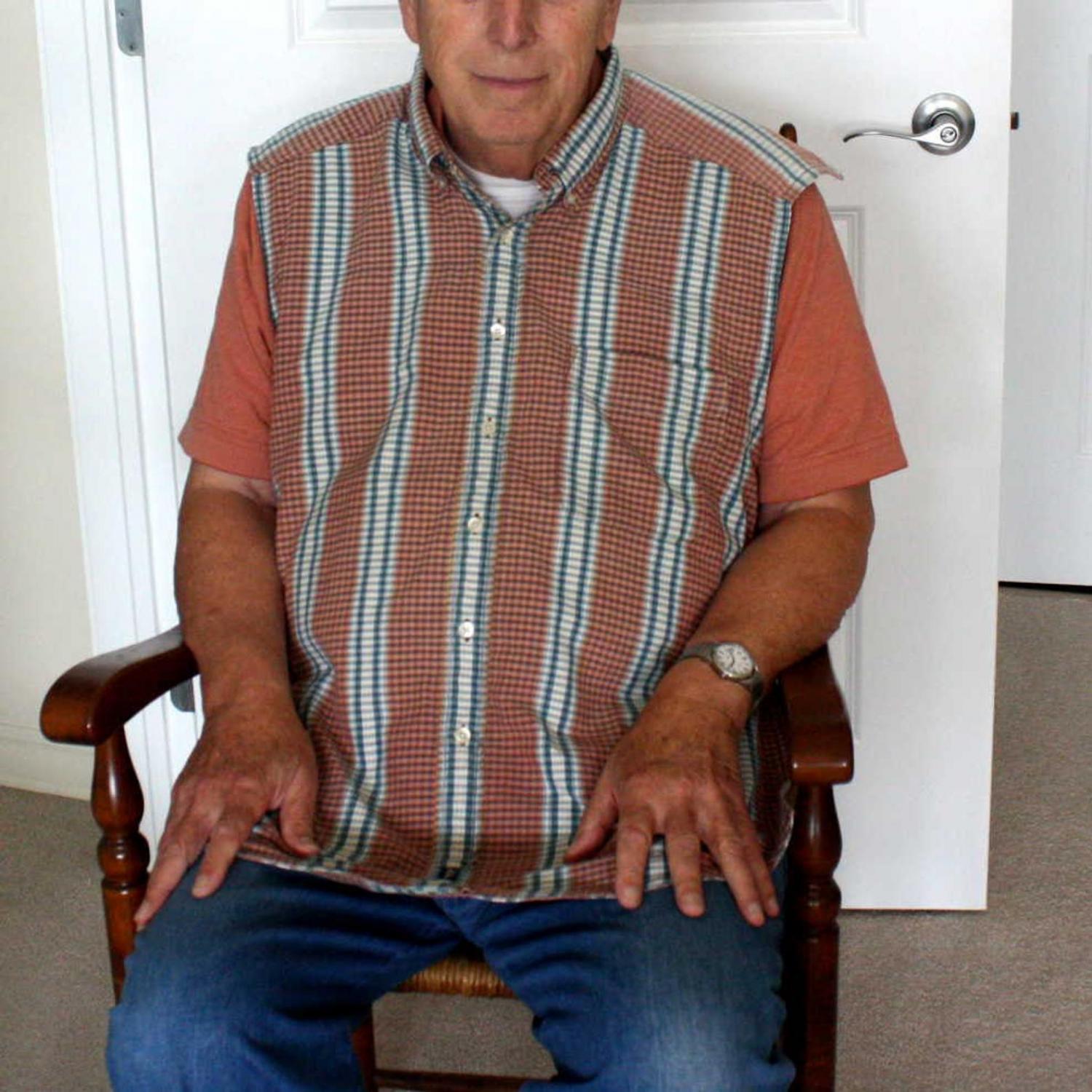 The dignity bib is easily constructed from up cycled men's shirts.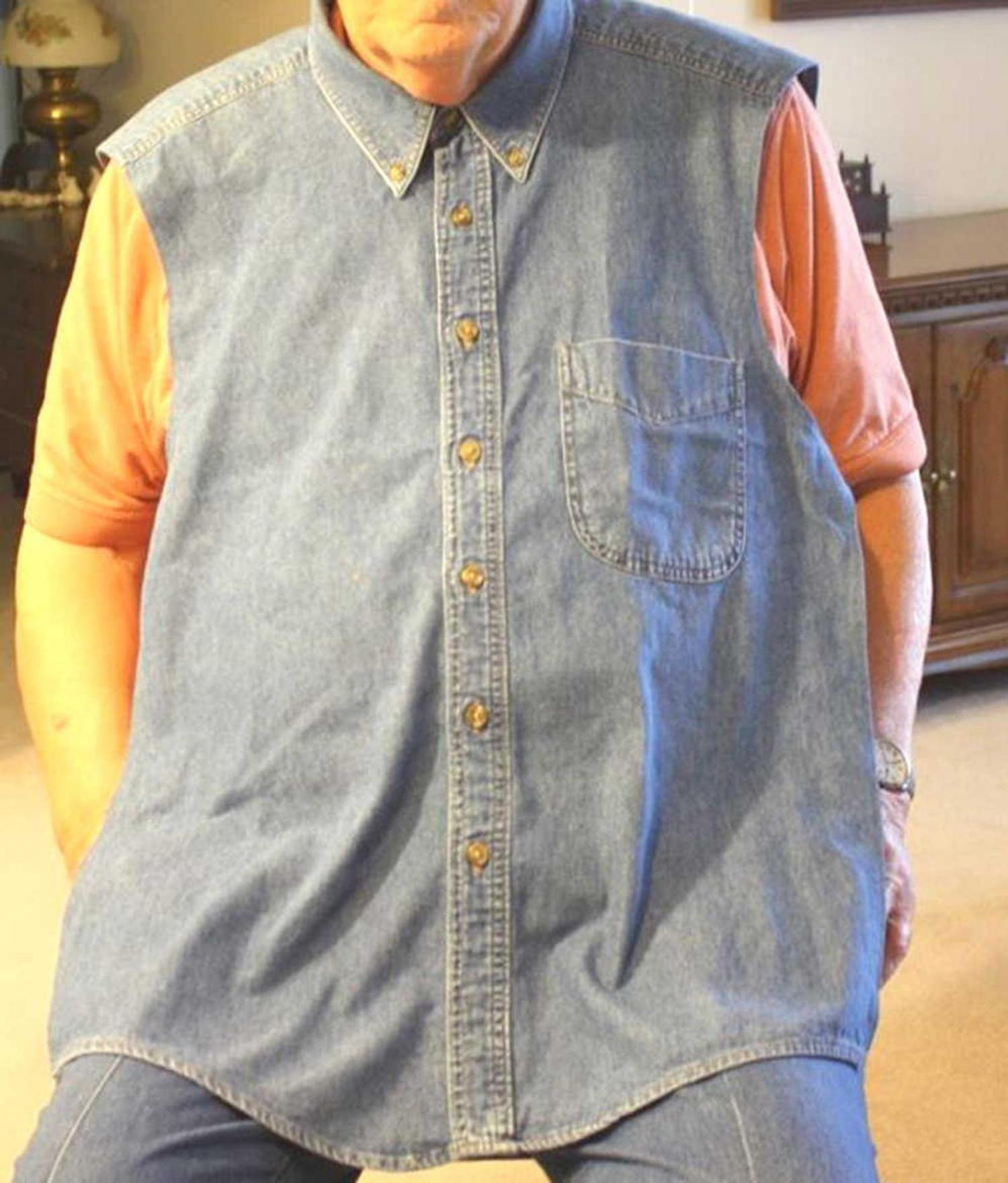 If you're not looking to create your own dignity bib or don't know how to sew, there are a few different options that you can find on Etsy of sellers offering pre-made versions of the collared shirt dignity bib. You can take a look on Etsy here, or check out some of our favorites below. You can find a link to get each one below each image.
This Dignity Bib is made from upcycled golf shirts.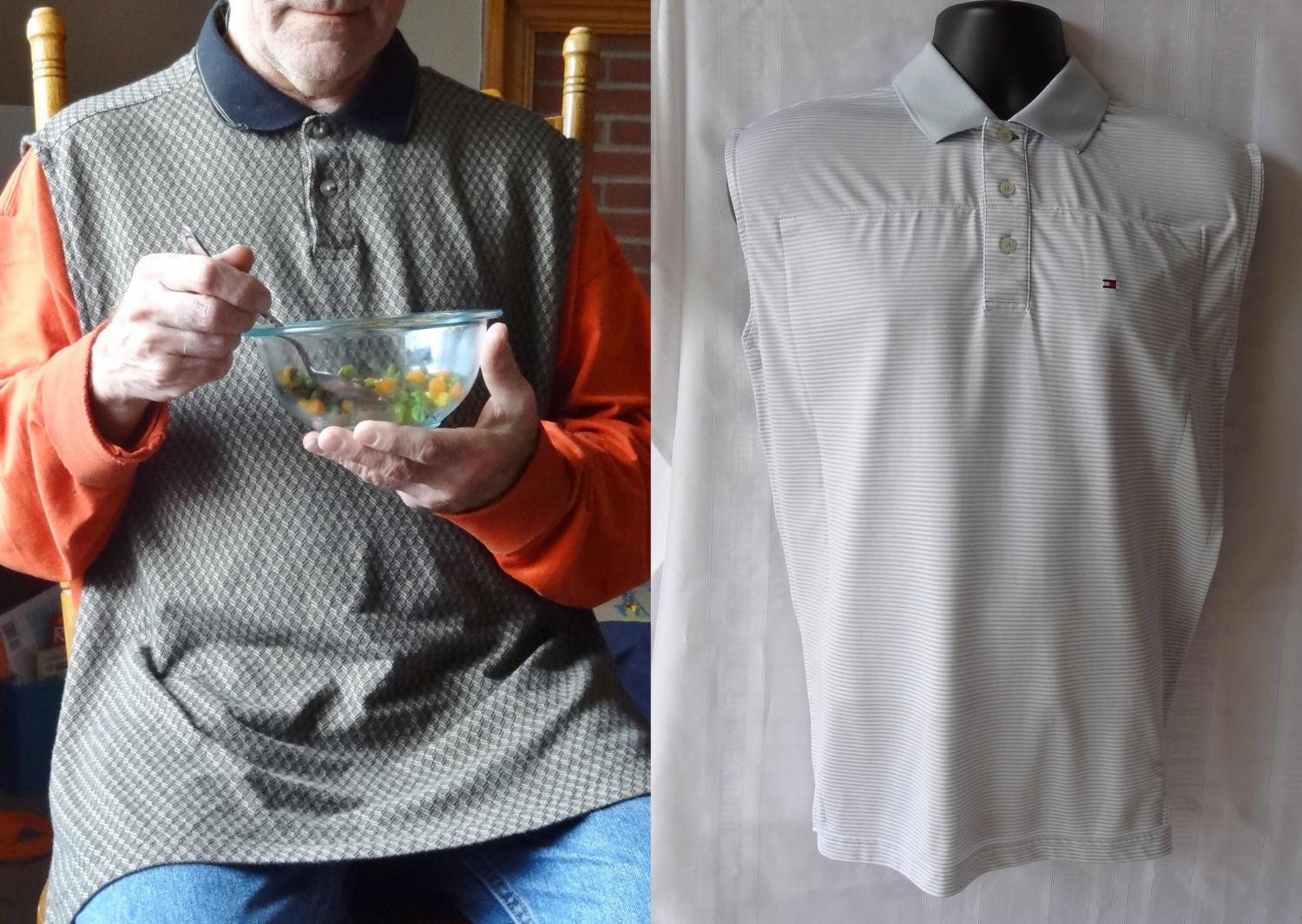 Source
This dignity bib is made to look like you're wearing a suit and tie.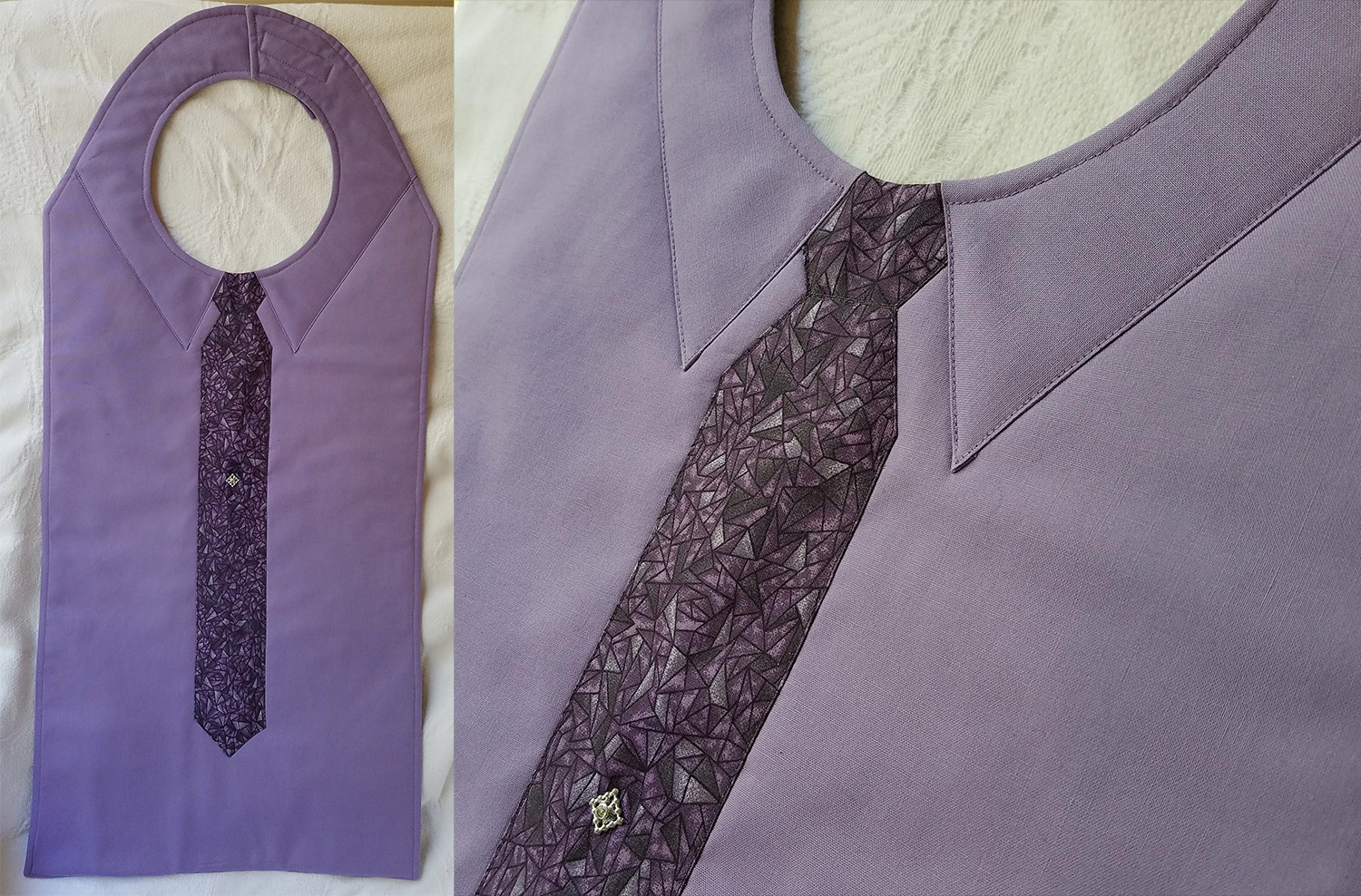 Source
This dignity bib is made from old upcycled polo shirts.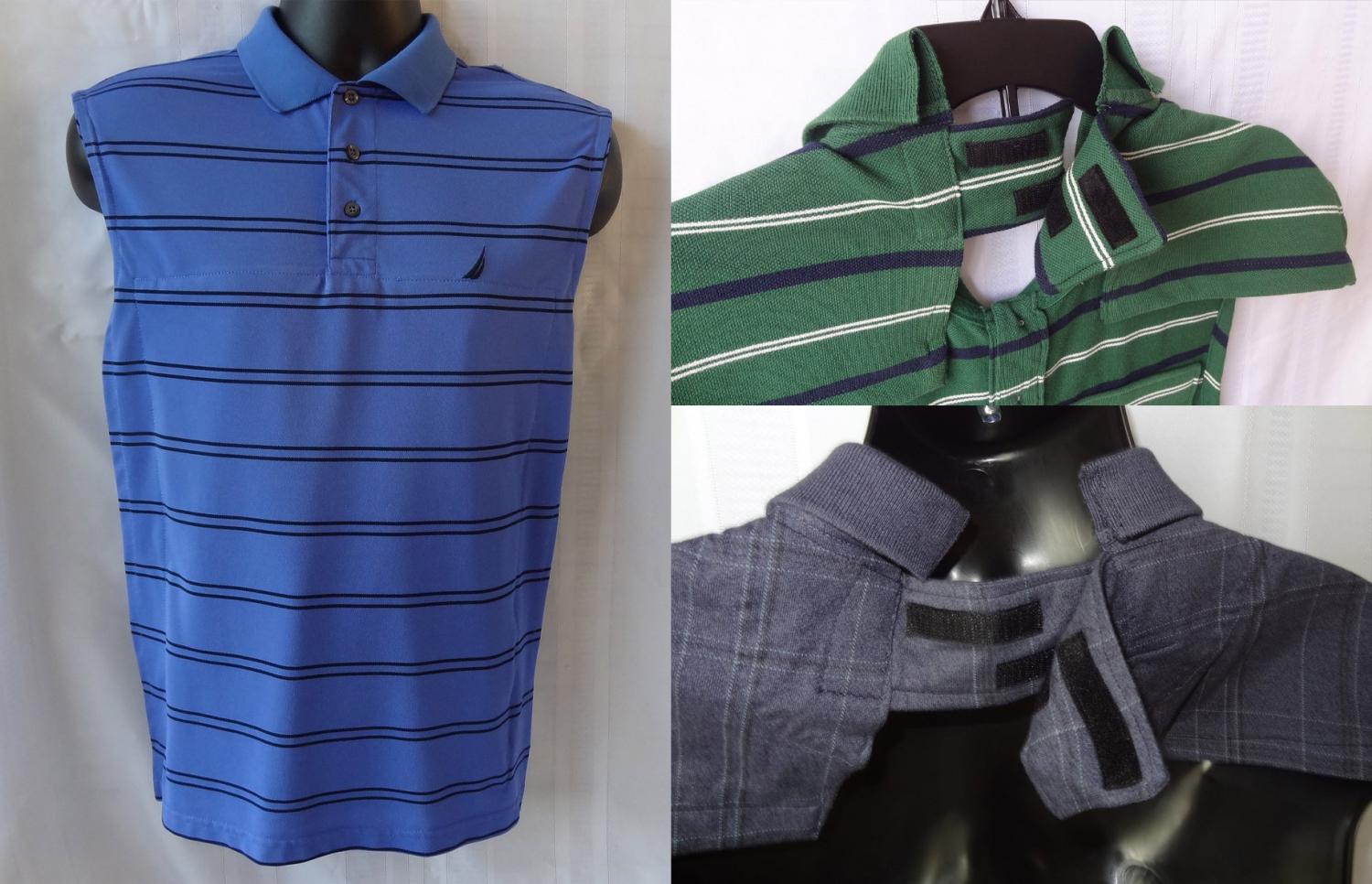 Source
Here's another dignity bib that's made to look like a suit and tie.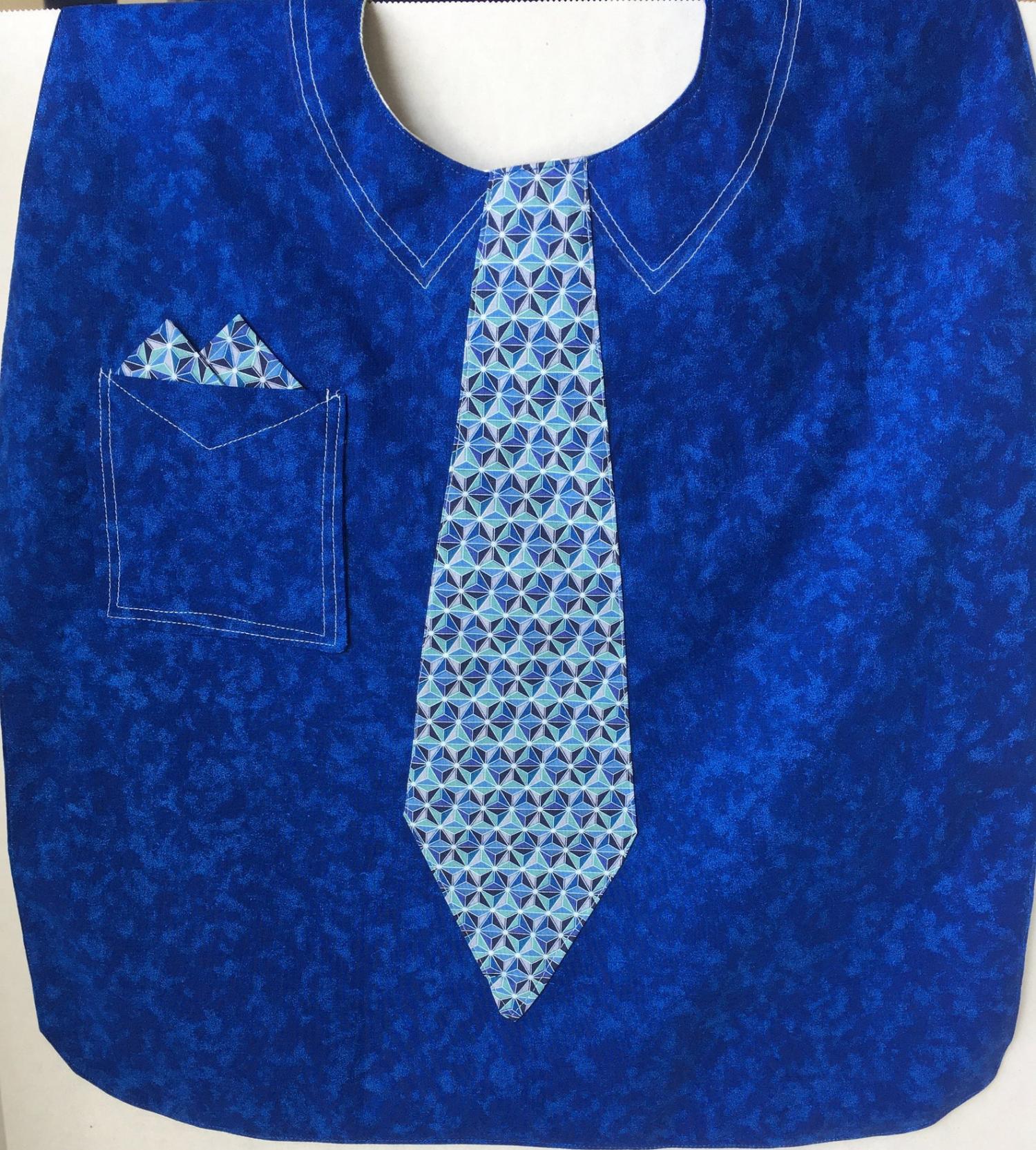 Source