80's Brick Phone Portable Power Bank Phone Charger
By Ryan on 05/09/2016 4:51 AM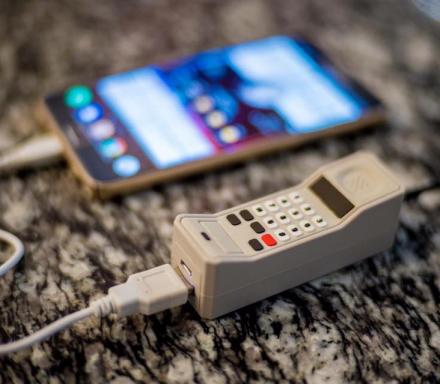 There was something quite magical about the Zack Morris' cell phone he had back in the 80's and 90's, it was giant, absurd, and ridiculous, yet he made it cool, and everyone wanted one. This miniature replica of an 80's style brick phone is made into a portable power bank that you can use to charge your smart phone while on the go. The brick phone charging battery can power your phone around 1 time over depending on the size of your phone's battery, adding around 11 hours of talk time or up to 8 hours of internet browsing.
Created and sold by Wattzup, a company that specializes in making unique portable battery chargers, with others including a McDonald's French Fries battery charger, a camera shaped battery charger, and even a Sriracha hot sauce bottle that's a portable battery charger.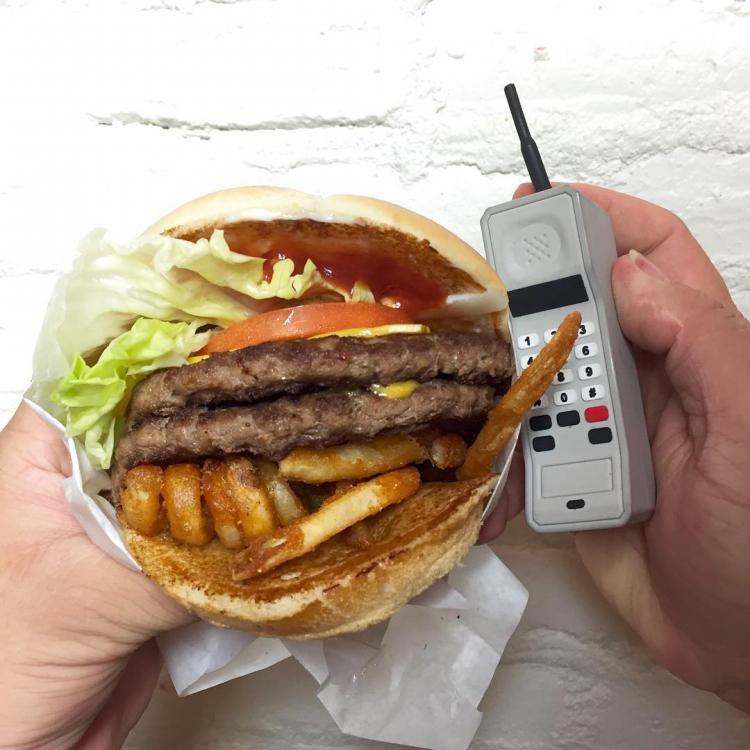 The 80's brick phone portable battery charger has an internal battery capacity of 2,600 mAh, has a micro USB input to charge the battery and a regular USB input to charge your devices using the battery, works to charge both Android and iOS devices (or anything that can be charged using a USB port), and even comes with a USB cord so it's ready to go out of the box.