This 2-in-1 Car Cup-holder Keeps Your Beverages Either Cold or Hot
By Ryan on 06/06/2019 1:49 PM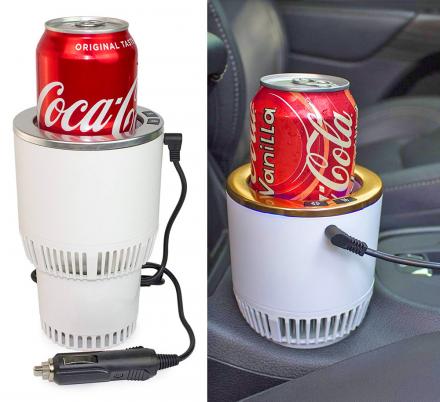 Car cup-holders are great and all, since they you know... keep your beverages from tipping over while you drive, but what do they do to keep your beverage chilled? Nothing, that's what! This brilliant new gadget fits right into your cars existing cup-holders, and plugs into your cars cigarette lighter port, and acts like a little one drink refrigerator to keep you drink chilled until you finish it.
We've all seen the little one can mini fridges that you can put on your desk at work to keep your lunch beverage chilled all day. Well, now there's a version for your car, and it can not only keep your drink chilled, it can also keep your hot beverages hot for that morning commute with your coffee.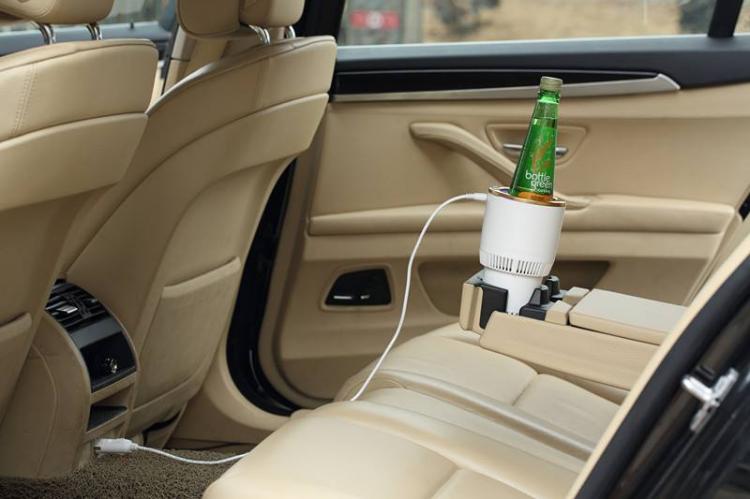 There's two buttons on the device, a blue button that you push to keep your beverage cold at up temperatures down to 21 degrees F, along with a red button to keep your beverage hot at temperatures up to 140 degrees F.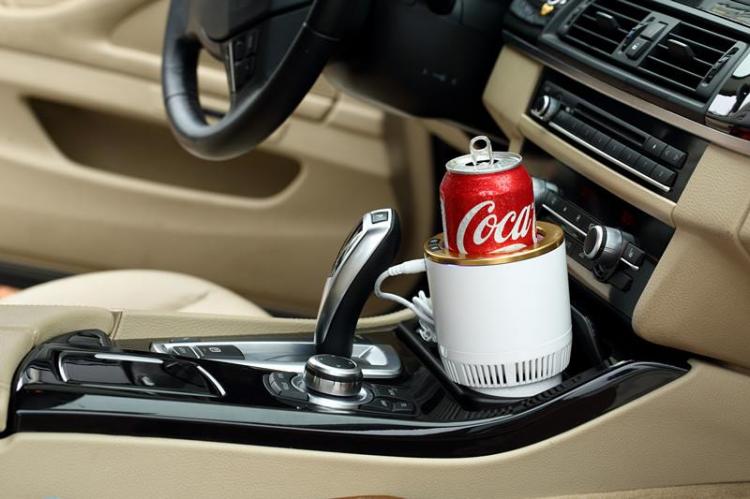 The hot or cold car beverage temperature keeper comes in either white or black colors to choose from, though you can also choose between white or gold trimming to keep it extra classy. It comes with a 2.75 foot cable that connects to your cars 12 volt DC receptacle, and is great for use in the front or back seats (assuming they have cup holders and a power port in the back).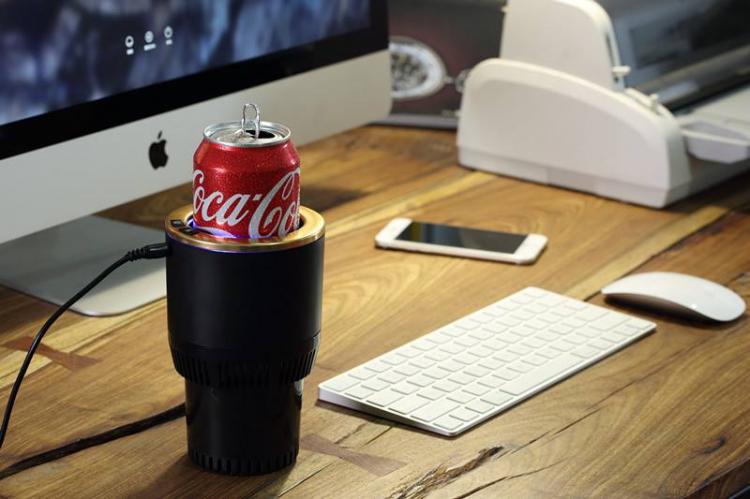 The car cup holder fridge measures 6.29 inches tall x 3.34 inches in diameter, has an auto-off safety feature, is a RoHS and CE certified device, and comes with the cooler/heating device, a power cord, and a user manual.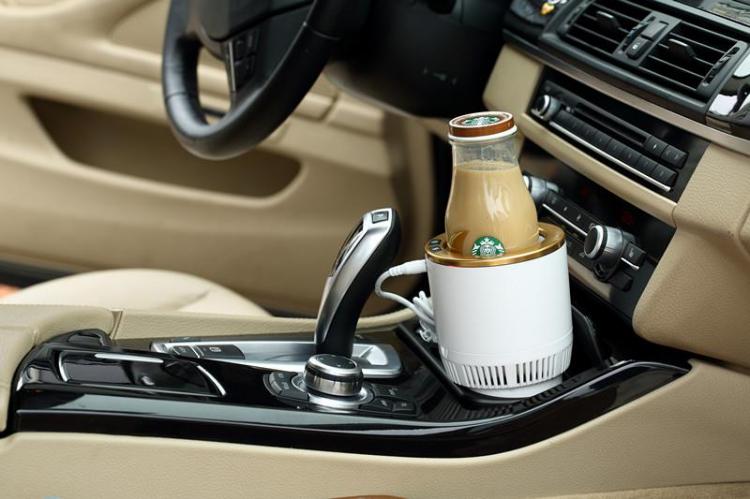 Check out the 2-in-1 car cup holder cooler and warmer in action via the video below.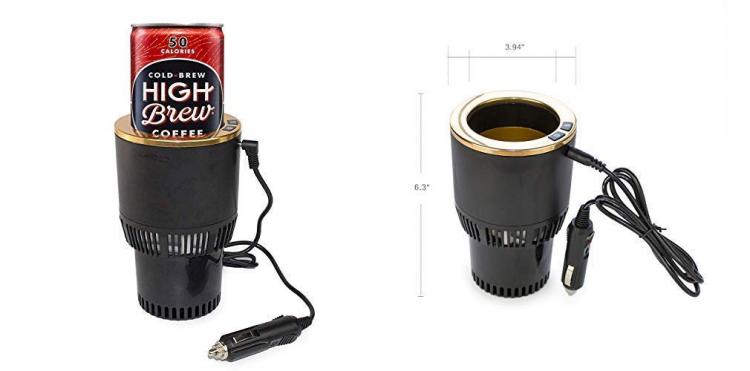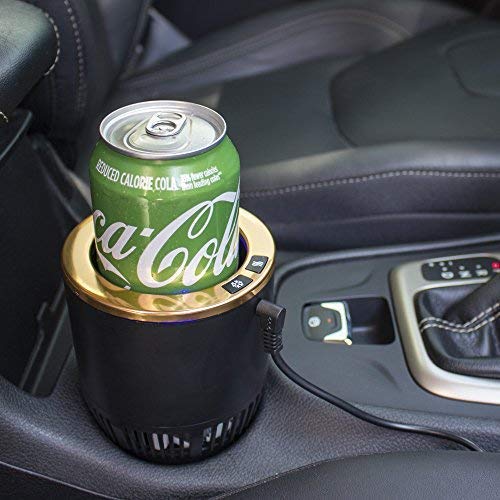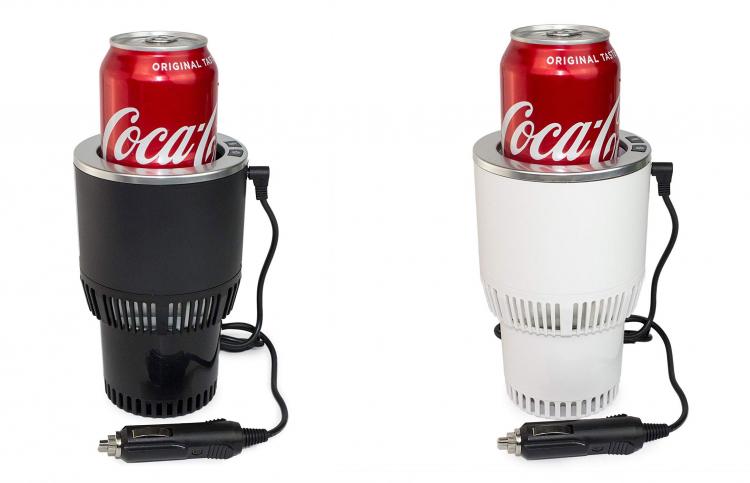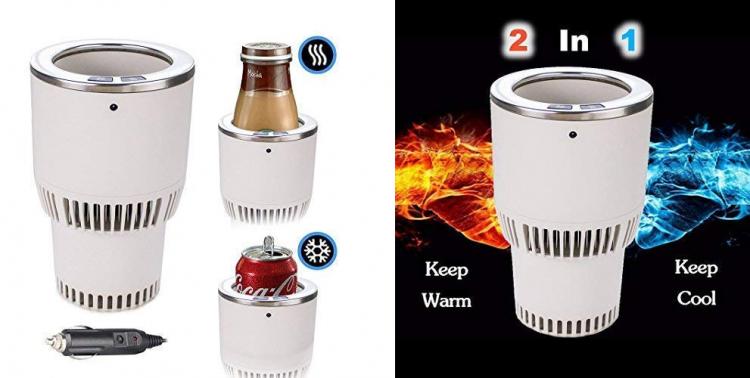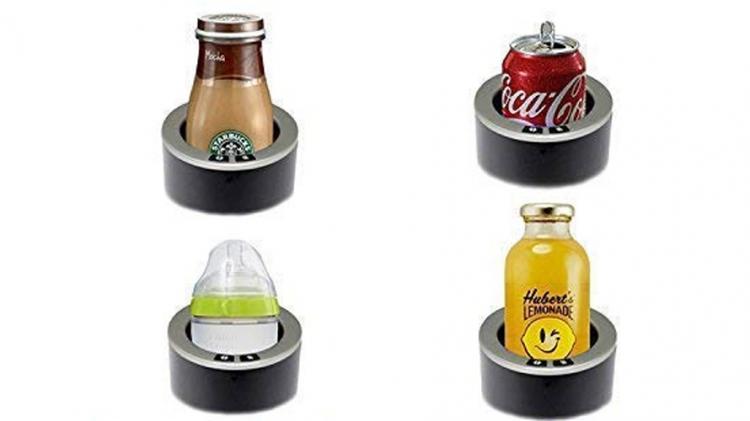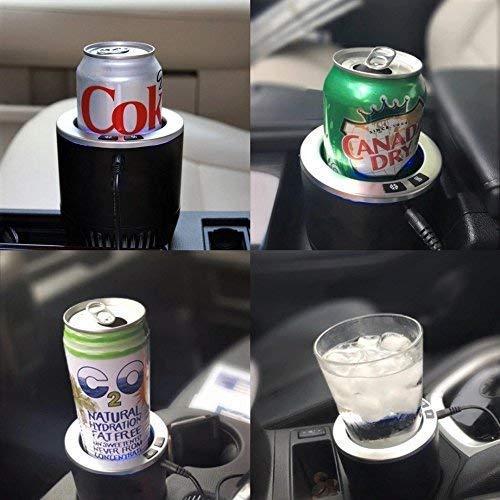 Subscribe To Our YouTube Channel