These Wrap-Around Tree Benches Provide Beautiful Outdoor Seating Around The Base Of a Tree
By Ryan on 01/23/2022 8:47 AM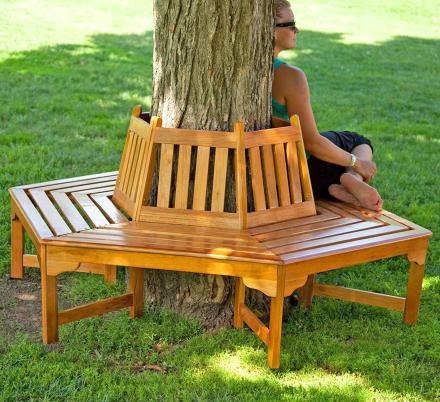 Wrap your tree with it's long lost relatives with one of these beautiful wrap-around tree benches. If you're looking for some unique outdoor seating in your backyard, and have a large tree or two that aren't going anywhere soon, one of these benches that are made specifically to wrap around the base of a tree would make a great addition to your yard. There are a few tree benchecs that you can buy pre-made, or there are also plans that help you create your own if you have some woodworking skills.
There are really two different designs that you can use to wrap around a tree, including a more social method that faces everyone in towards the tree which includes a table to rest drinks, snacks, or games onto, and there's another method that faces everyone outward from the tree. The outward facing tree bench is probably meant more for non-social purpsoses or just a way to sit outside and enjoy nature, without necessarily interacting with others.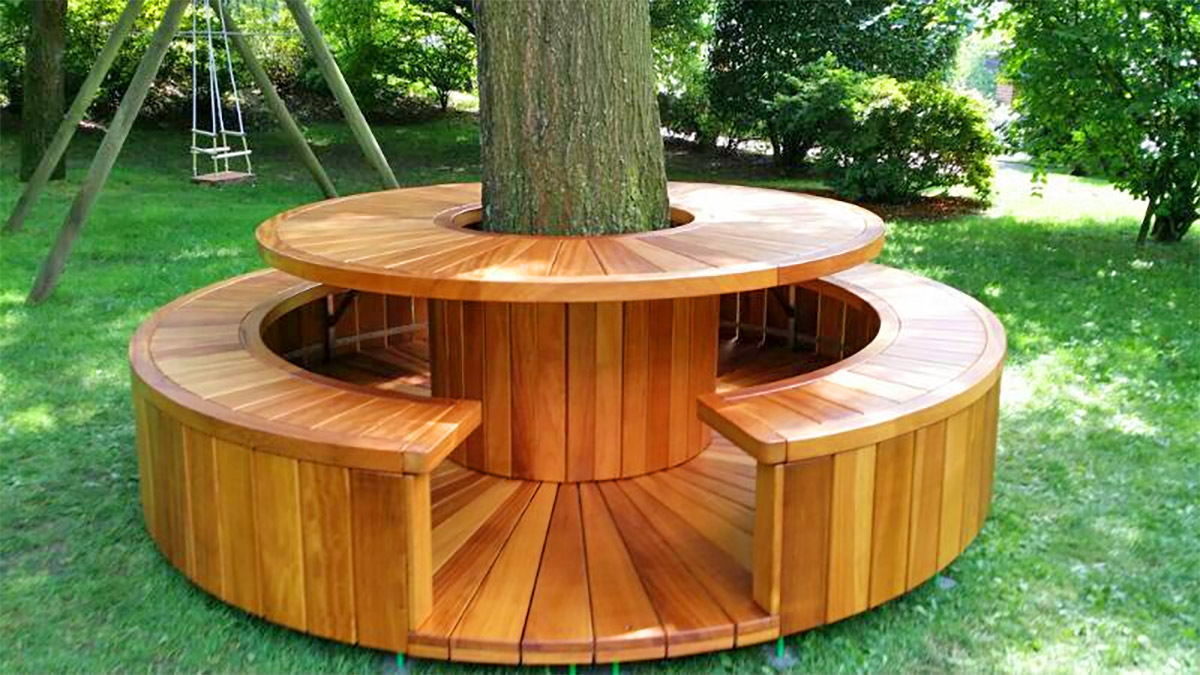 We couldn't find a source for the wrapping tree table/bench above, but if have some good woodworking skills, or know someone who can create you a project from just looking at an image, that may be your best bet. This incredible wrapping tree table would make a perfect addition to any backyard, and offer a really great surface to hold your drinks and food while you socialize.
Another really cool design idea for a wrap-around tree bench is this snake-like tree table design that's shaped like an 'S'. The base of this wrap-around tree bench is also made from amazing stone gabions. This bench design offers a lot more seating than the other designs, as well as offers seating on both sides of the bench depending on which way you'd like to sit.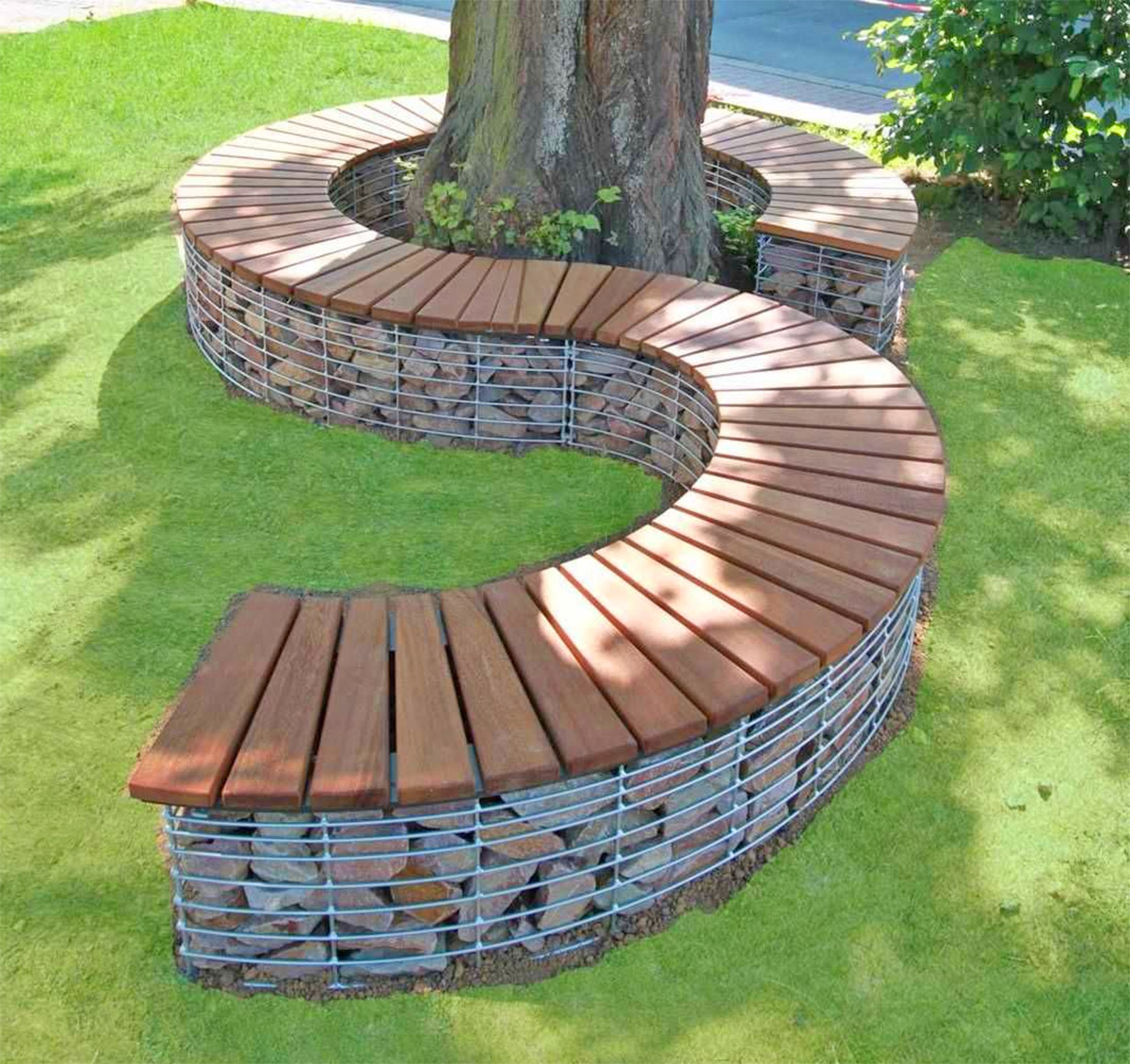 This wooden wrap-around tree bench has a standard design for a bench, and is made from 5 straight sides that come together in the middle. It contains a spot to 5 spots to sit, along with a backrest for each spot. This tree bench is one that you can find pre-made and available on Amazon.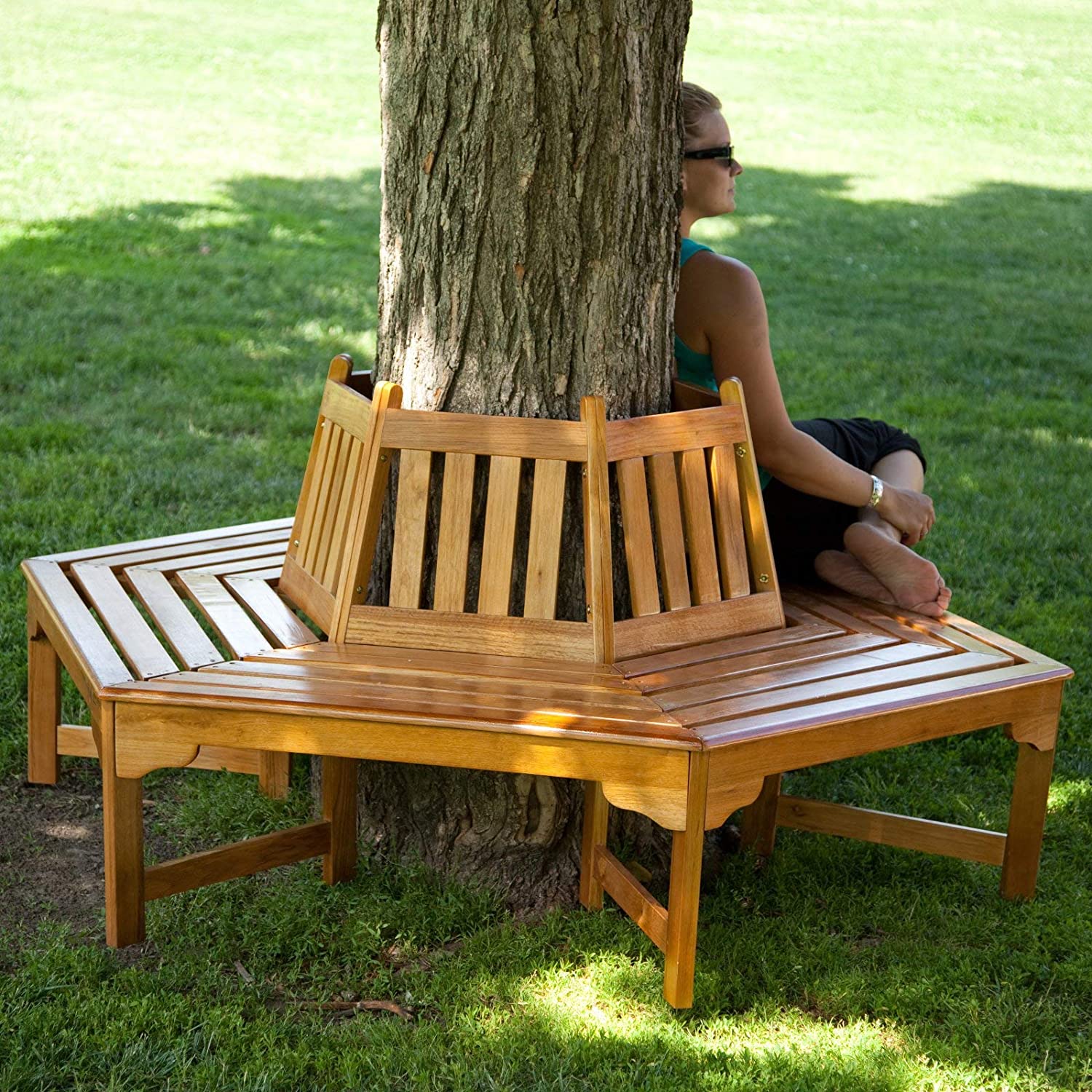 This is another similar tree bench that's made for a smaller tree in the center of the bench. The similar hexagon shape allows for 5 seats, and it even offers additional planters on the top of the bench for extra plants or flowers to be grown. This one's available on Etsy as plans so you can create this one on your own for on the cheap.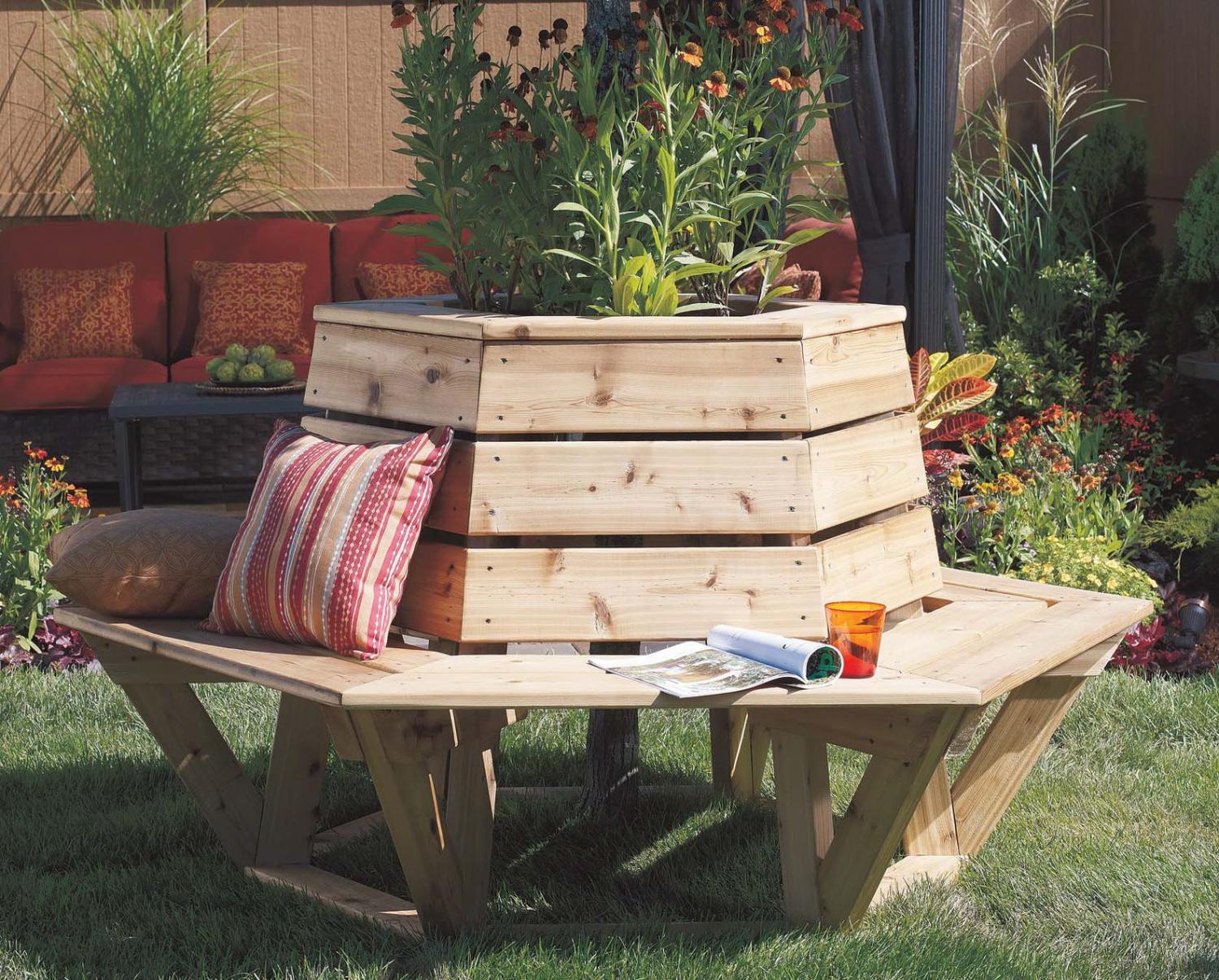 If you're looking for a very minimal design tree bench that's easy to make and wrap around your tree, this one's probably for you. The plans to create the bench are available on Etsy for super cheap. All you need is a bit of lumber and some skills to create it on your own.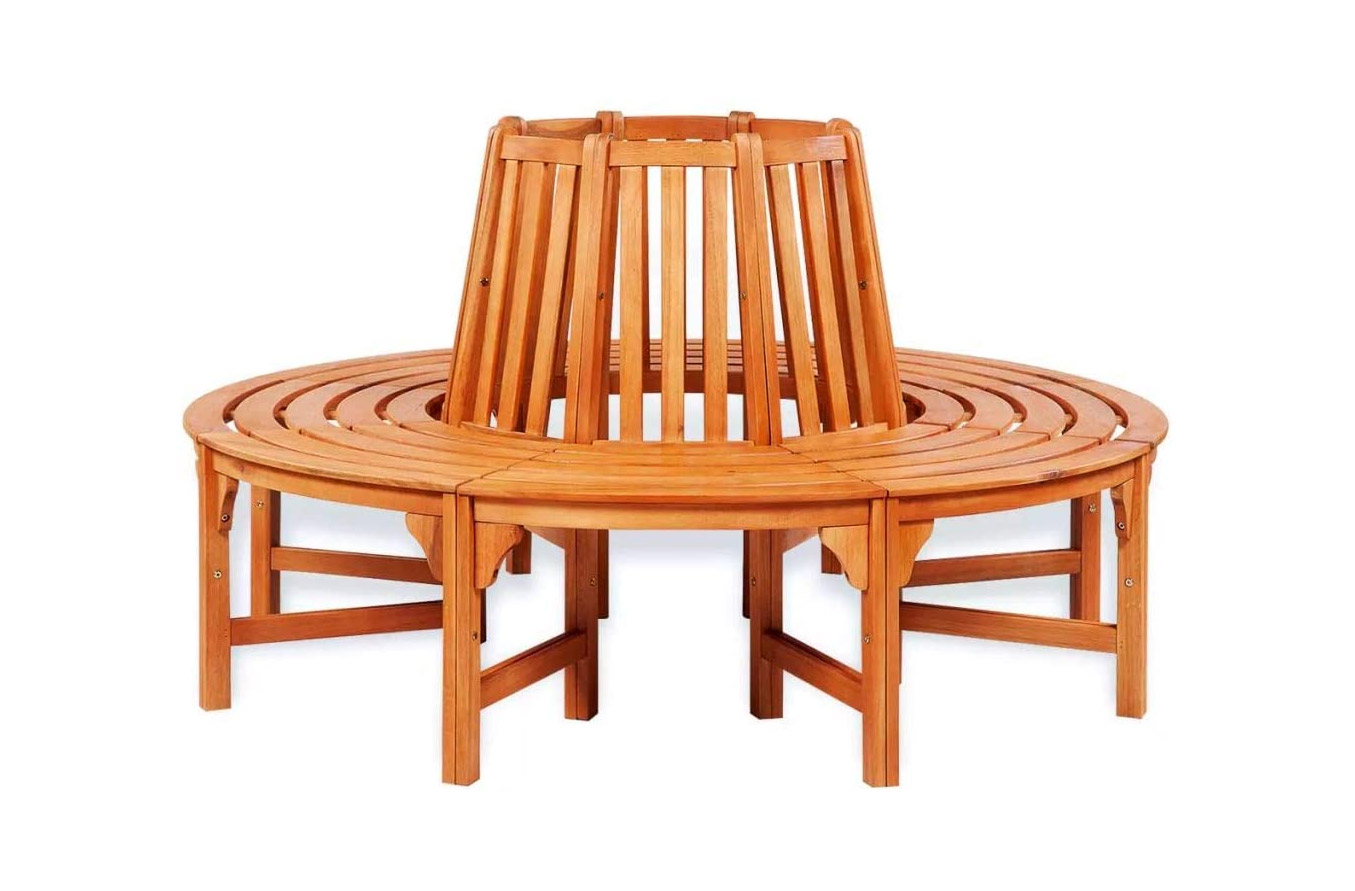 GET THIS ONE HERE
If you're looking to find a pre-made wrap-around tree bench or tree table, you can find more on both Amazon or Etsy. Or if you're just looking of more inspiration to build your own tree bench or tree table, take a look below at some more great examples of benches.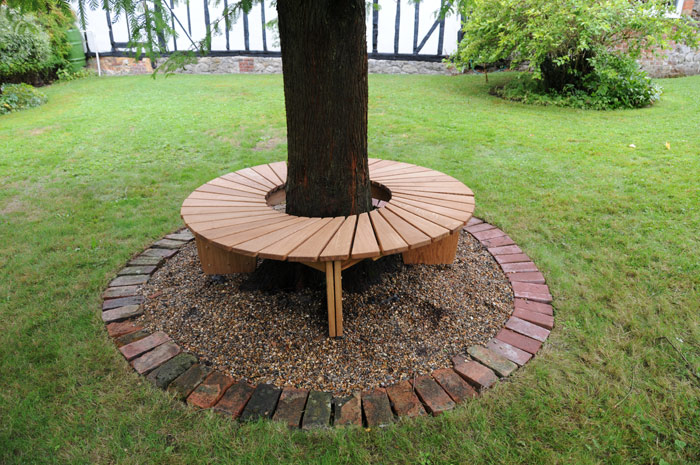 Source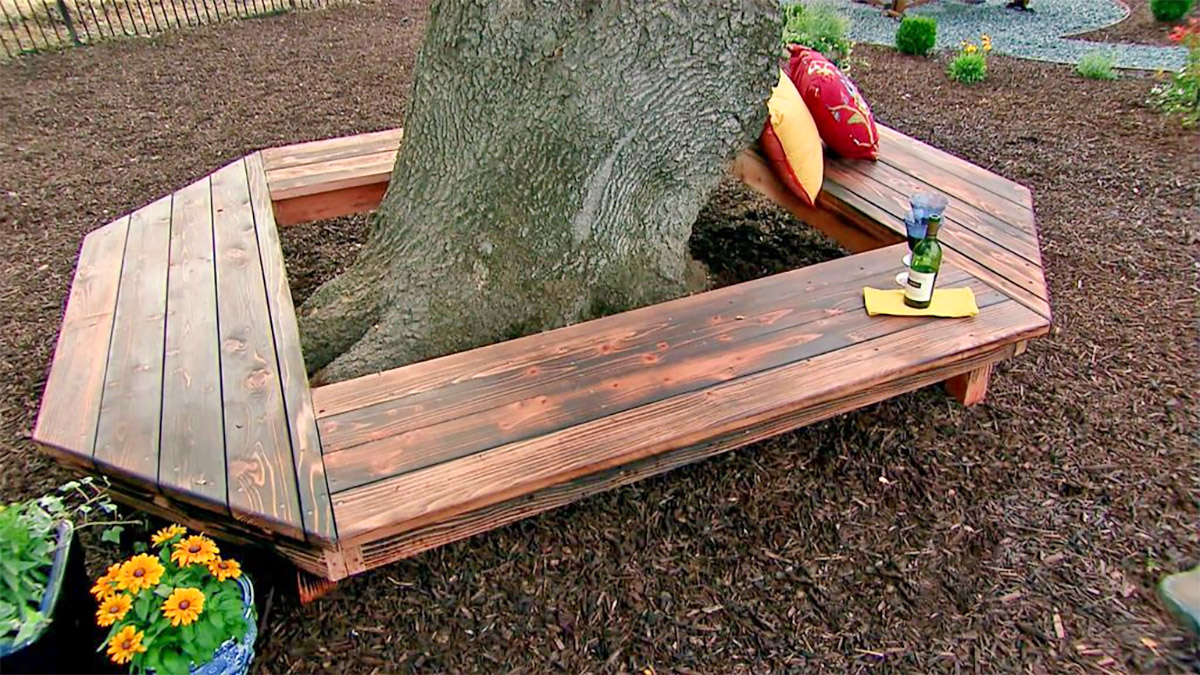 Source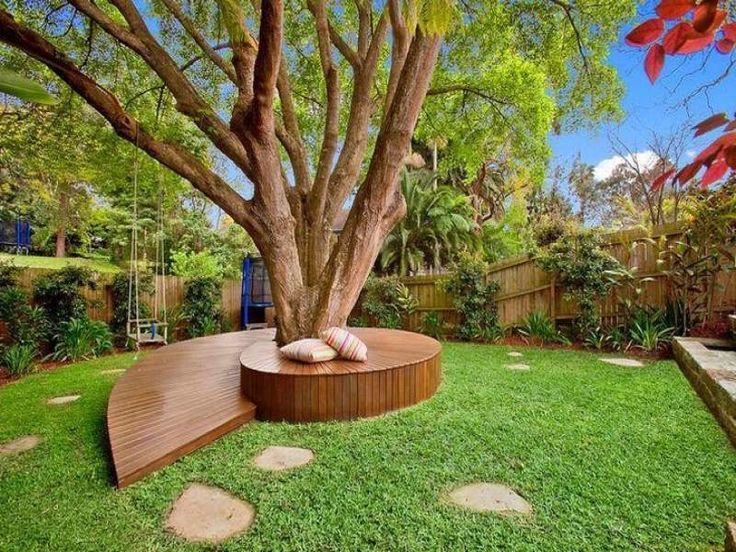 Dvdesign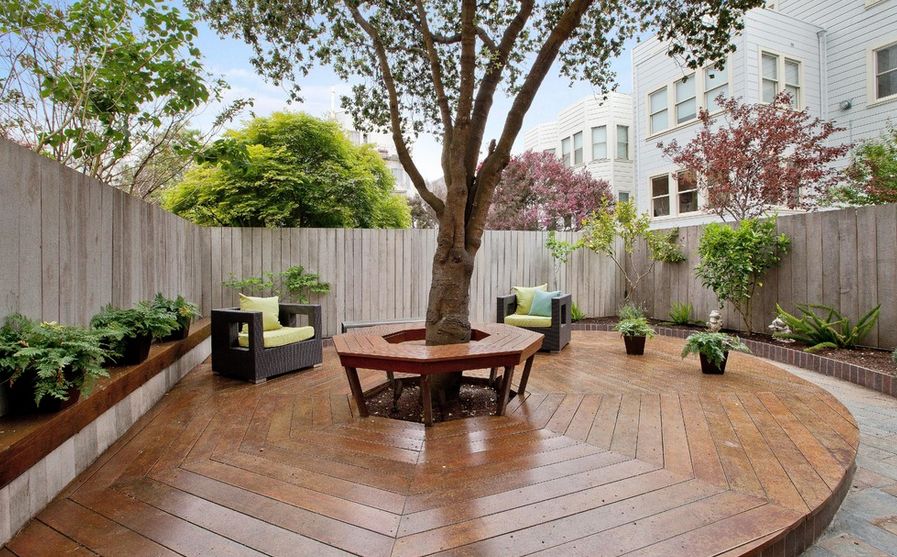 Source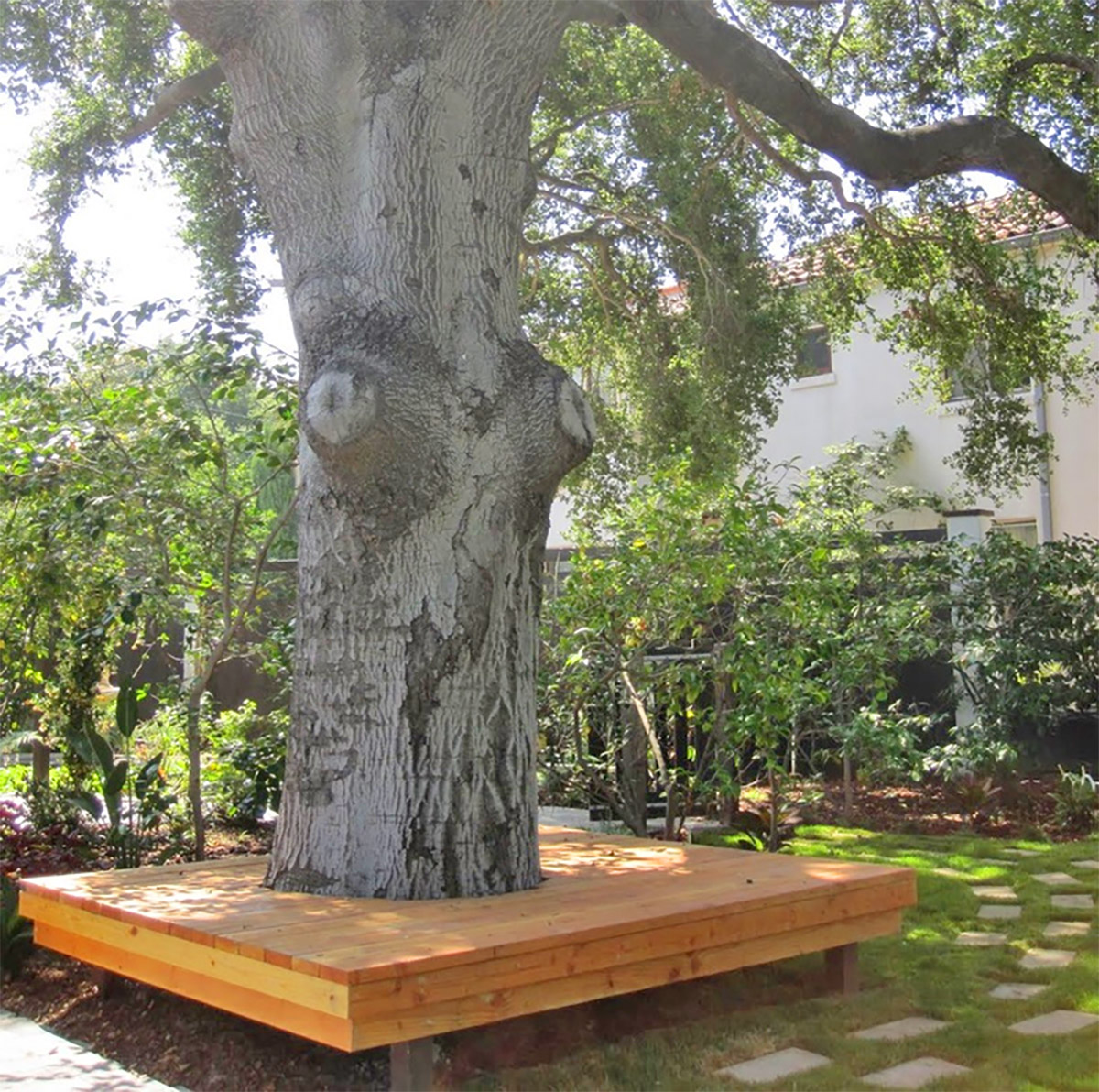 Source
This person created an entire picnic table that wraps around the base of a tree!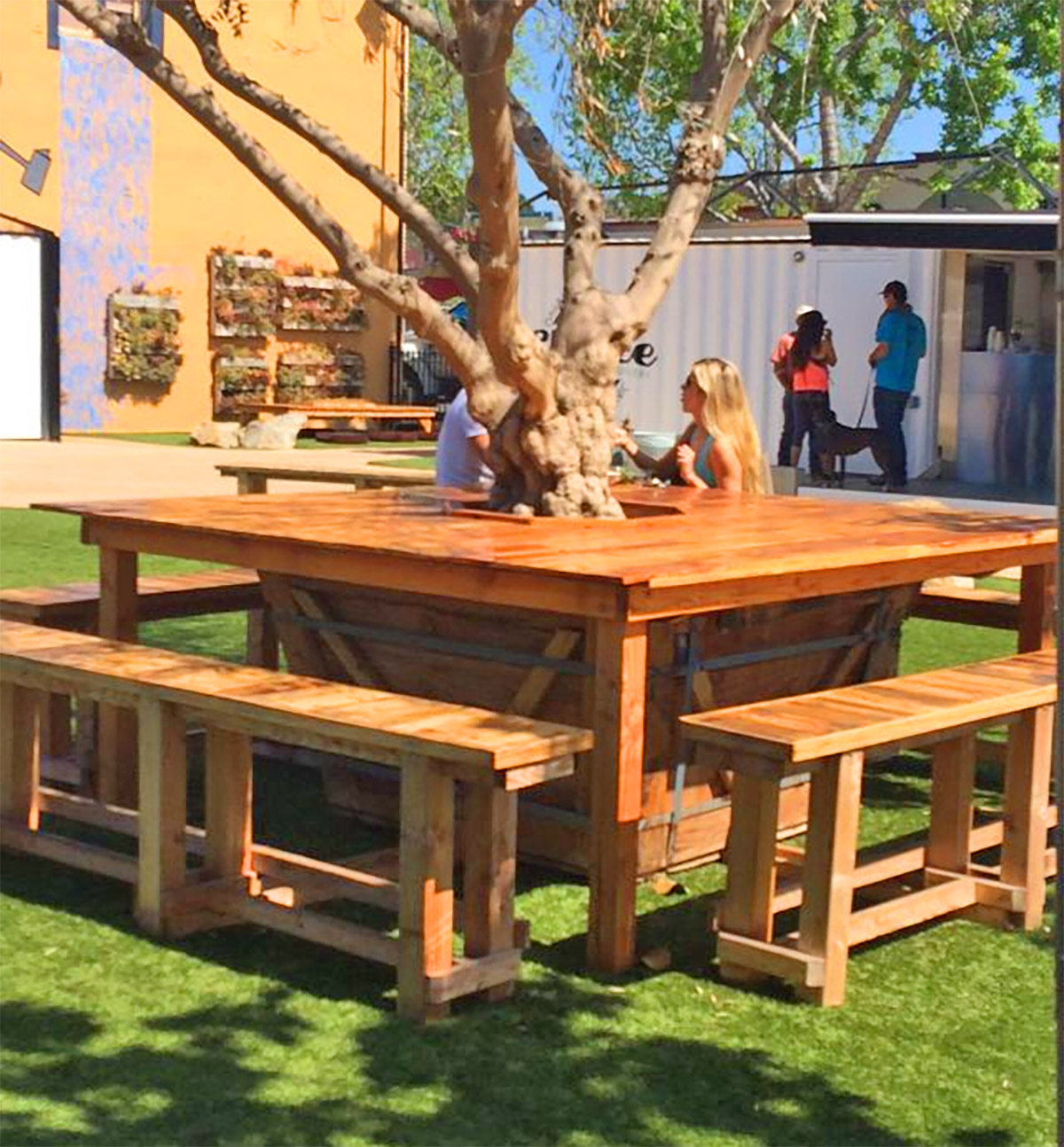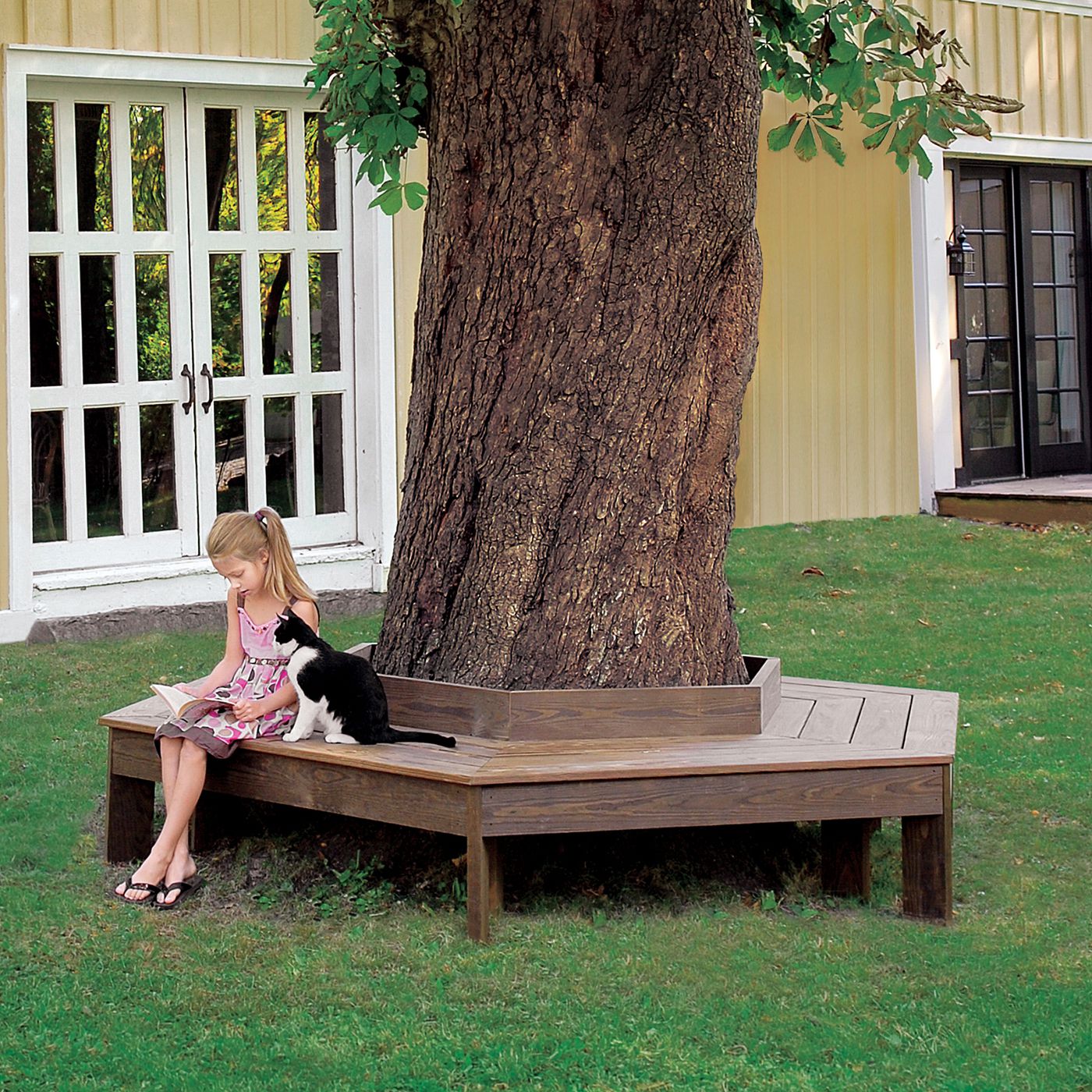 Source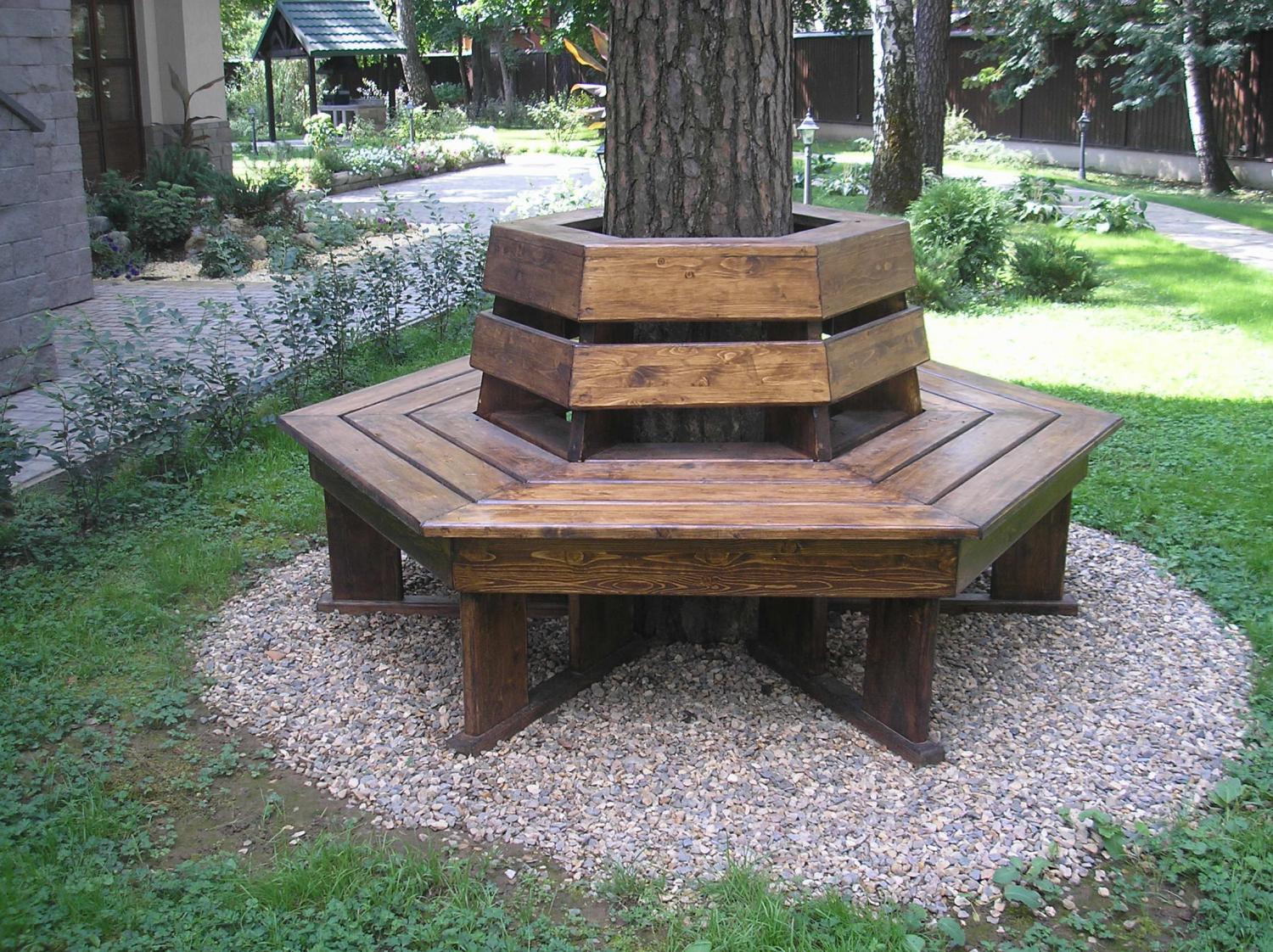 Source
Check out a video below of how to build your own wrap-around tree bench.

Subscribe To Our YouTube Channel