Rusticity Wooden Moon Balancing Game
By Ryan on 07/28/2017 10:47 AM
Sometimes you just gotta balance some stuff to keep yourself focused, keep yourself centered, or just to prove to yourself you're not drunk. Other times it's just fun to compete with your friends as to who can build the tallest balancing act. This moon balancing game will do just that. It consists of a crescent moon that rocks back and forth, and you must balance little pegs on the top of it as high as you can without everything toppling over.
Sure to make a cool drinking game, or just a toy for the kids to play with (but why not both?), the wooden moon balancing game features a face within the moon with a nose, lips, and chin, that help you balance the pegs on the game board.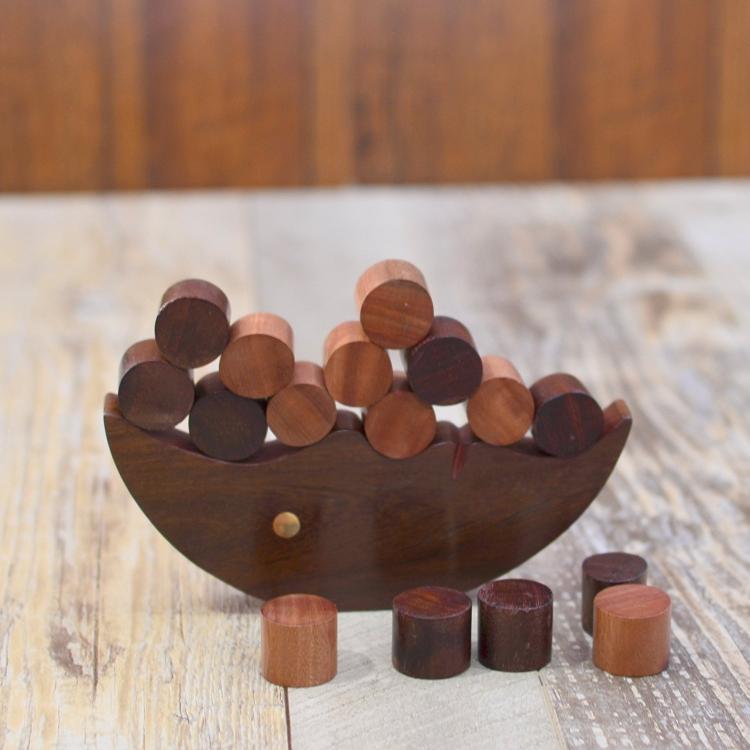 The moon balancing game can be played with really whatever rules you'd like to make up, but in essence you're just looking to put as many pegs onto the balancing moon as you can with out the moon rocking and tipping everything over.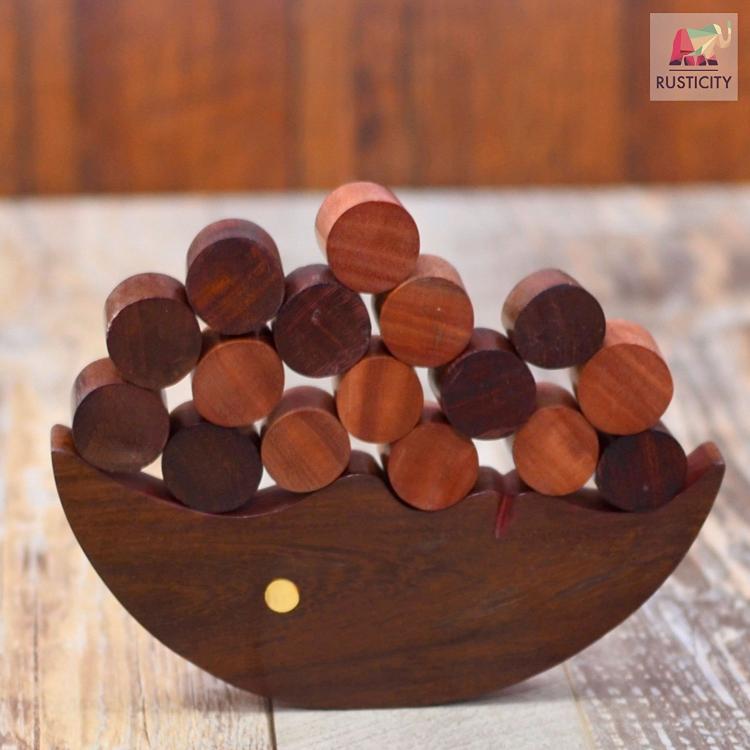 The wooden moon balancing game is made from natural Indian rosewood, is durable and decay resistant, and is super portable so you can bring it along to play anywhere.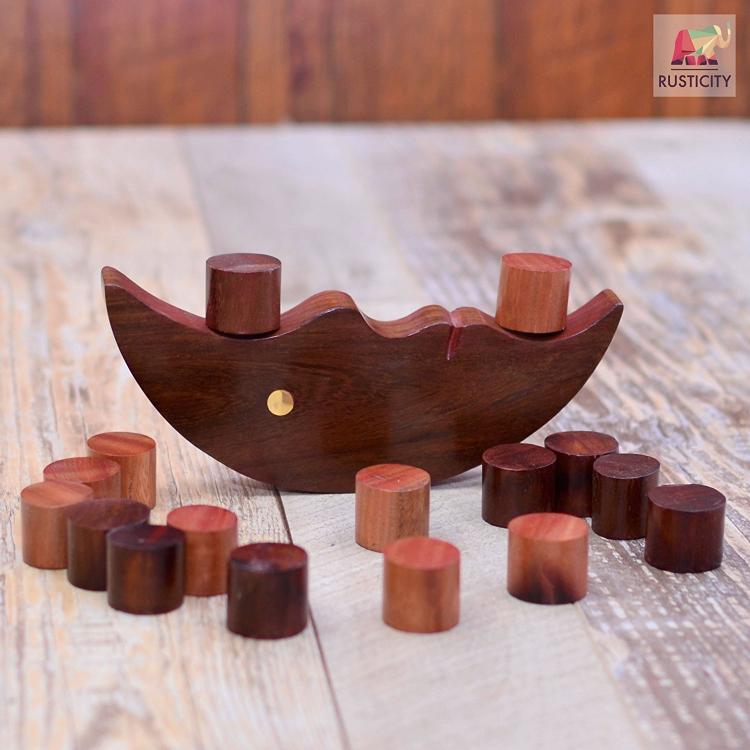 The moon balance game is handmade so each game might not look exactly the same, is meant for kids aged 3 and up (or adults), comes with one wooden moon piece, and a bunch of dual colored balancing disks, and measures 6.5 inches long x 5 inches wide.