There's Now a Snuggie-Like Weighted Blanket With Sleeves To Calm Your Nerves On The Go
By Ryan on 04/13/2020 2:19 PM (Updated: 08/05/2021 2:32 PM)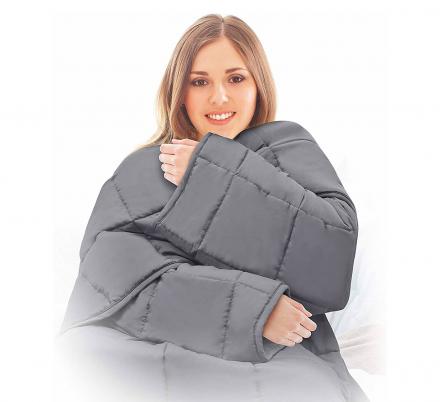 Weighted blankets are all the rage right now. And why shouldn't they be? They help combat stress and anxiety, they help improve sleep, and they give you the same warm fuzzies you get from a hug, because let's face it - a weighted blanket is as close as you're going to get to a hug...from a blanket. Now, take all of that goodness and pair it with the ever beloved Snuggie...and poof, you've got this weighted blanket with sleeves! No, this isn't a new Snuggie blanket, but thanks to the sleeves, you can now feel your stress melt away while you freely channel surf, read a book, or enjoy that glass of wine.
According to healthline, "weighted blankets may benefit people with anxiety, autism, and insomnia, among other conditions". So, what exactly are weighted blankets?
"Weighted blankets are therapeutic"
The pressure from the blanket is designed to mimic deep touch pressure, which is a fancy way of saying you feel like you are being held. This feeling is said to increase serotonin and produce oxytocin which results in a calming effect. This in turn results in a better night sleep. If you're someone who has racing thoughts that prevent you from falling asleep it may be due to anxiety. That calming effect from the blanket just may put those thoughts...and you...to bed.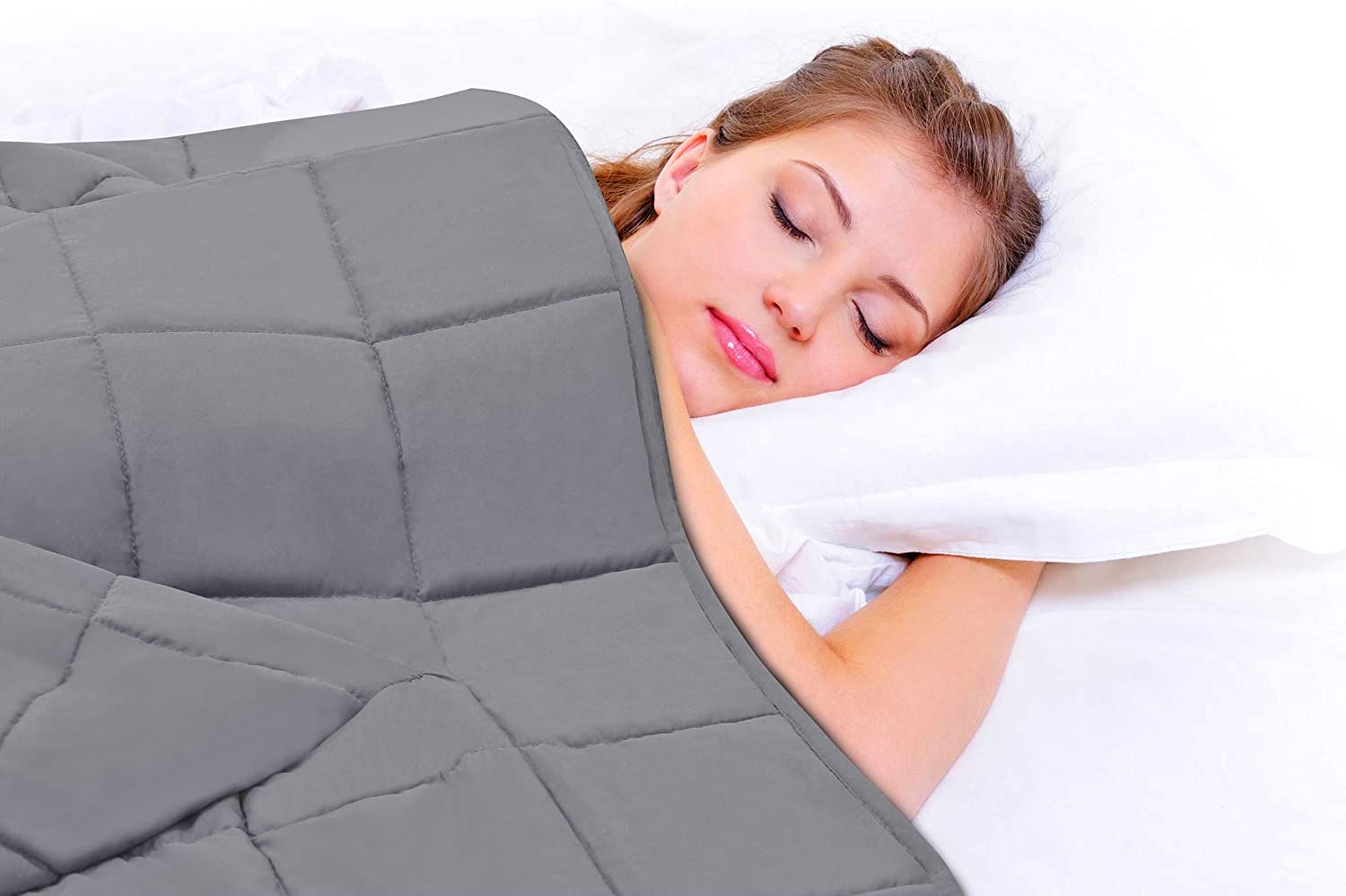 Some people who may benefit from a weighted blanket are those with Autism or ADHD, anyone suffering from anxiety, insomnia or other sleep disorders, and people suffering from chronic pain or Restless Leg Syndrome.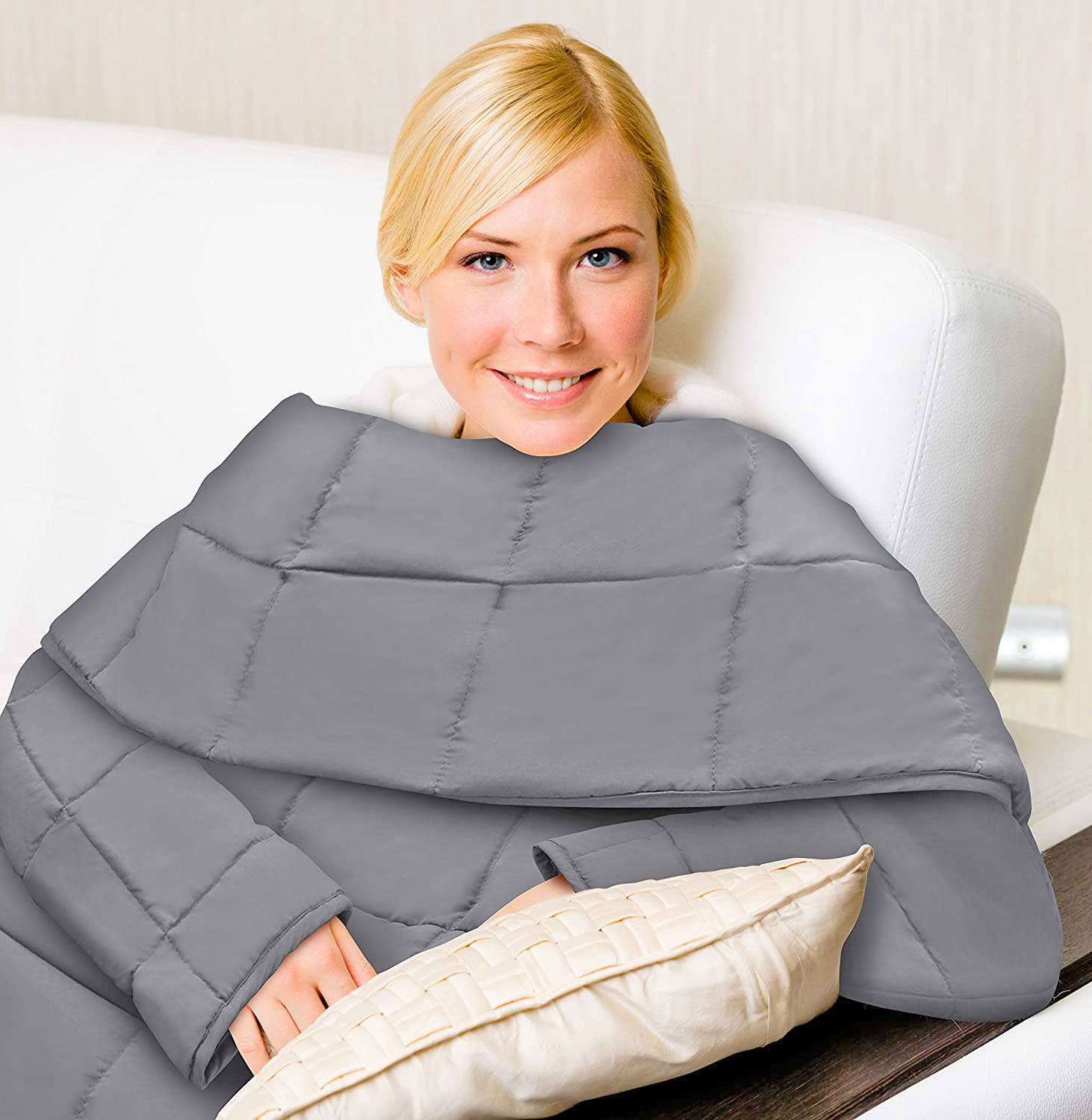 This blanket is filled with microbeads that provide a smooth and even pressure. With a weight of seven pounds, this blanket is safe for pretty much any teen or adult.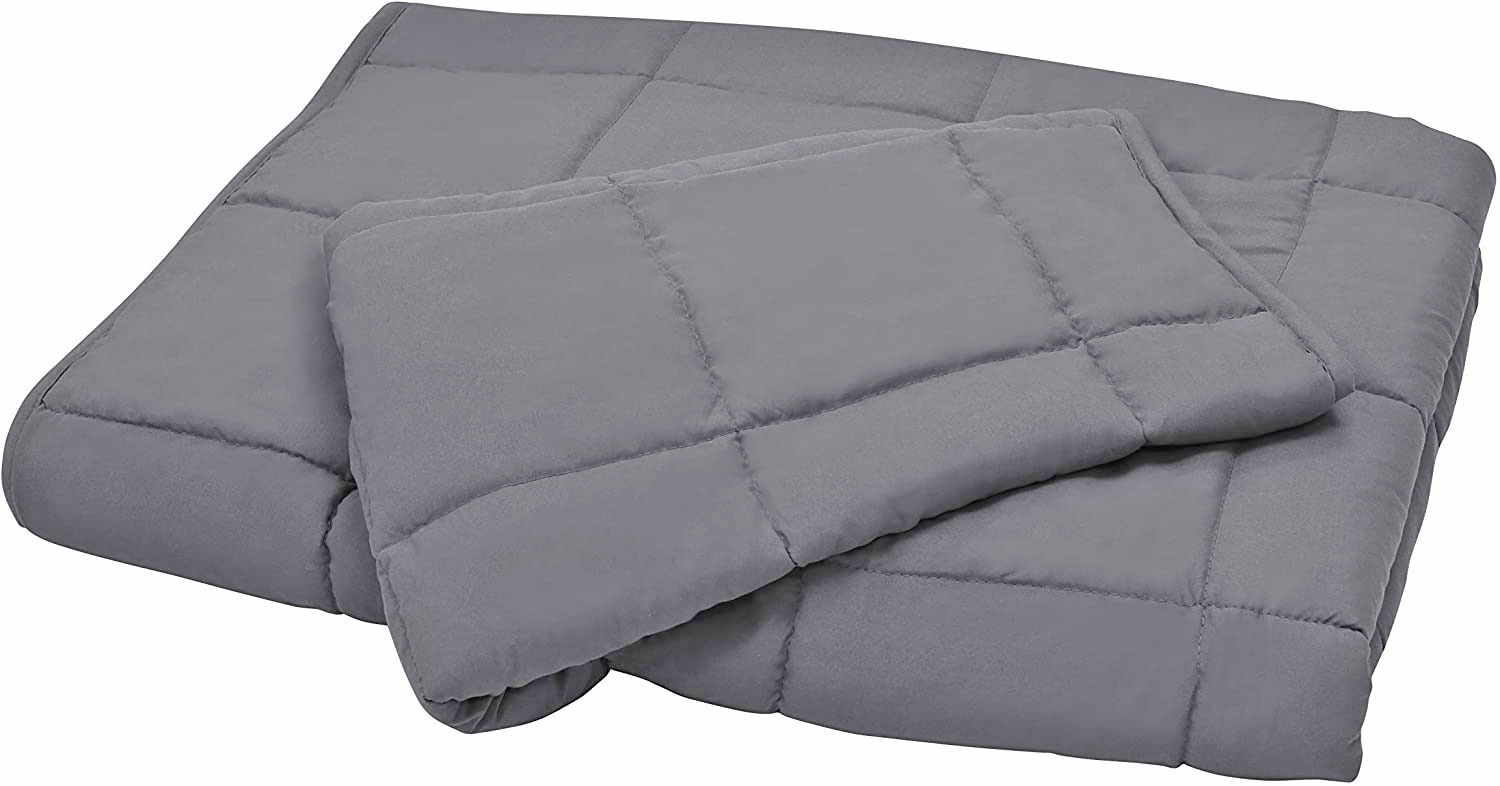 But, like any blanket, your arms can get chilly with every click of the remote, sip of that cocktail, turn of the page, or roll over in bed. The genius benefit of this weighted blanket is that it comes equipped with sleeves to ensure your arms are always covered.