This Iceberg Tissue Dispenser Turns Your Tissues Into Floating Icebergs In The Arctic Ocean
By Ryan on 02/01/2023 8:12 AM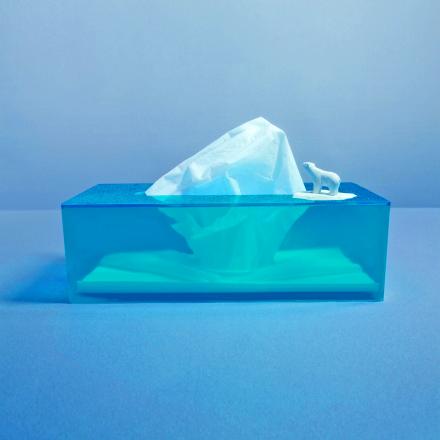 The Iceberg Tissue Box is the perfect accessory for anyone who wants to keep tissues handy while adding a touch of quirkiness to their home decor. The amazing design of this tissue dispenser is made to look like a floating iceberg in the Arctic Ocean. The tissue box features a slot in the center from where you can pull out the tissues, one by one, resembling an iceberg adrift on the ocean.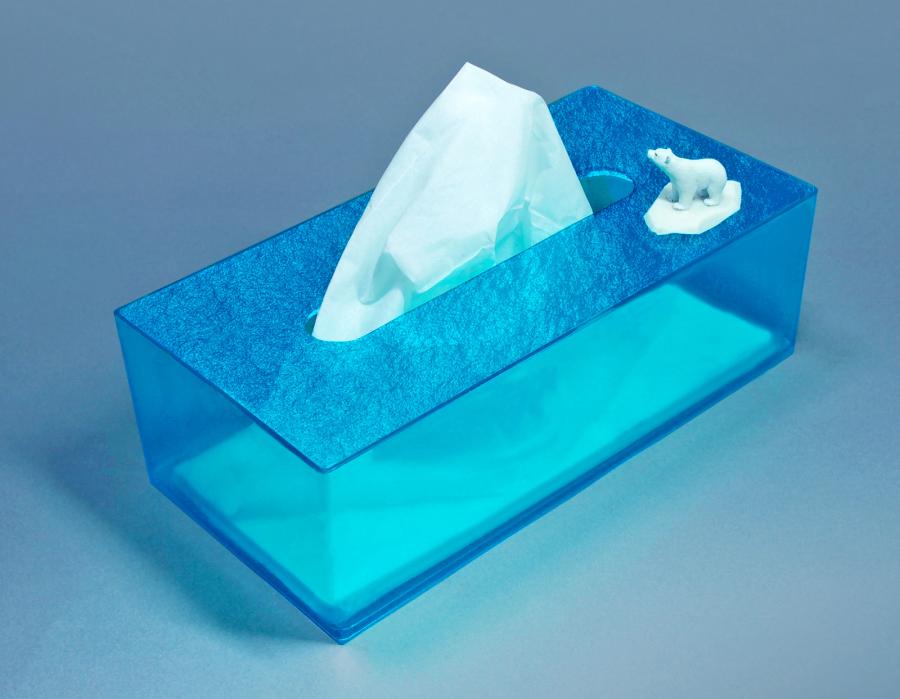 Credit: mitiruxxx
What makes the Iceberg Tissue Box truly unique is the presence of a tiny polar bear sitting on a smaller iceberg right beside it. The polar bear seems to be in awe of the 'iceberg' as it soars up to the sky as if it's about to flip upside-down. This cute little detail is sure to bring a smile to anyone's face every time they reach for a tissue. The polar bear is made of durable material and is securely attached to the tissue box, so you won't have to worry about it falling off.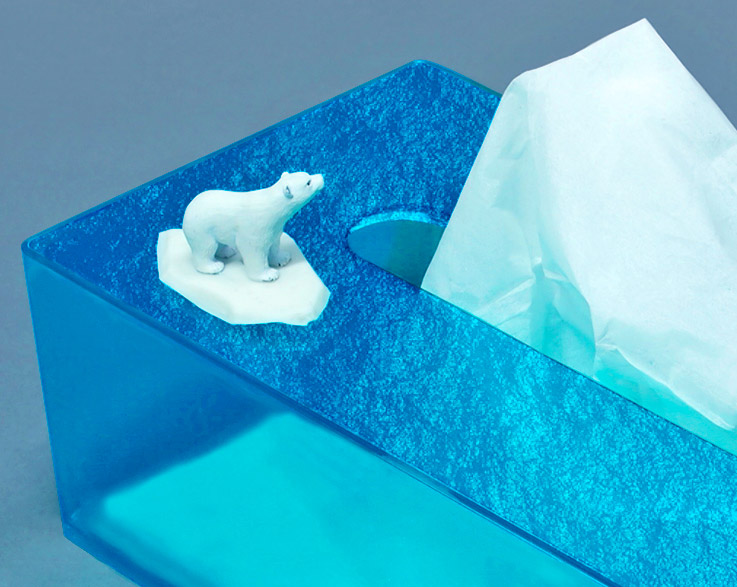 Credit: mitiruxxx
The Iceberg Tissue Box is not only a quirky accessory for your home, but it is also a functional one. The tissue box is large enough to hold a standard size tissue pack, and the slot in the center makes it easy to dispense tissues. The transparent blue material is easy to clean and maintain, so you can keep your tissue box looking as good as new for a long time. Credit: mitiruxxx
Designed and created by the Twitter user: mitiruxxx, the Iceberg Tissue Box is a unique and creative way to keep tissues handy. It's a great conversation starter and is sure to be a hit among your friends and family. Whether you place it in your living room, bedroom, or bathroom, the Iceberg Tissue Box will definitely make a statement.
The top surface of the iceberg tissue dispenser is even made with a texture that resembles the ocean, perhaps with even a bit of slushy ice floating on the top of it! Credit: mitiruxxx
So, the next time you're looking for a quirky and functional accessory to add to your home decor, look no further than the Iceberg Tissue Box. The combination of its functional design, cute polar bear, and overall quirkiness is sure to make this tissue box a hit among anyone who loves a touch of fun in their home. Credit: mitiruxxx
Unfortunately, we don't know whether Mitiruxx has plans to start selling these tissue boxes, or if it'll remain just a concept idea. But we can only hope to have one sitting in our homes someday soon! But be sure to keep updated on his Twitter page! Credit: mitiruxxx