The Wave Wine Rack Is a Unique Slide-Out Wine Cellar That's Under Your Stairs
By Ryan on 09/23/2021 2:09 PM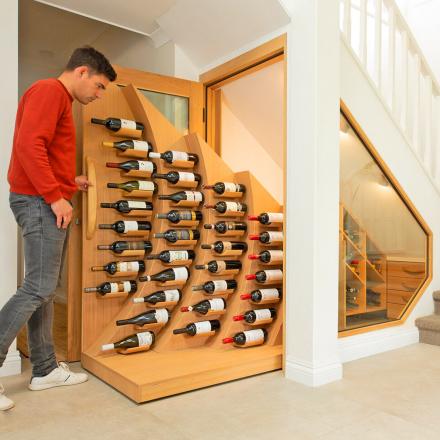 We've featured plenty of unique and creative designs for under your stairs, including storing your washer and dryer, storing firewood, as well ad pull-out drawers to store extra clothing, gear, and accessories. But none are quite as creative and well designed as this incredible pull-out wine cellar! It's called the Wave Rack by Rough Furniture, and it allows you to easily slide out what is basically an entire wine cellar out from the door, and it's all located in that awkward space under your stairs!
Rough Furniture is a manufacturing design studio that's based in North Perth, in Western Australia. They make unique custom furniture designs for peoples homes, which means unfortunately, you can't actually buy one of these under the stairs pull-out wine cellars from them. Though if you live in Australia, chances are you could get them to custom build one in your home!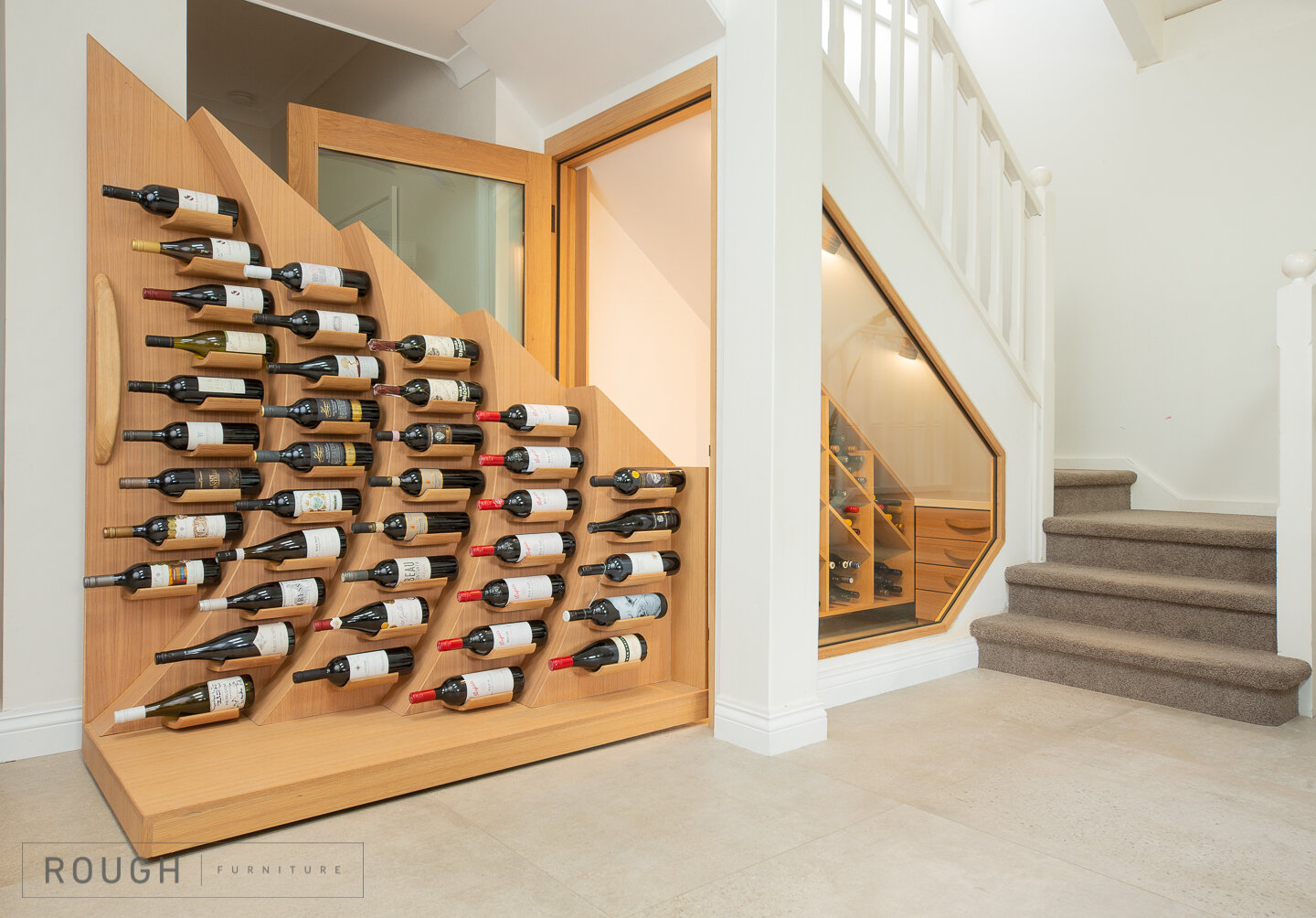 Credit: Ross Swanborough
The Wave Rack slide-out wine cellar was a project that was completed in February of 2020, and was made from American Oak wood along with plenty of booze! The Wave Rack contains 39 slots for your to store your wine or champagne bottles on their sides. There's also a large handle that allows you to easily side the contraption in and out of your under-the-stairs area.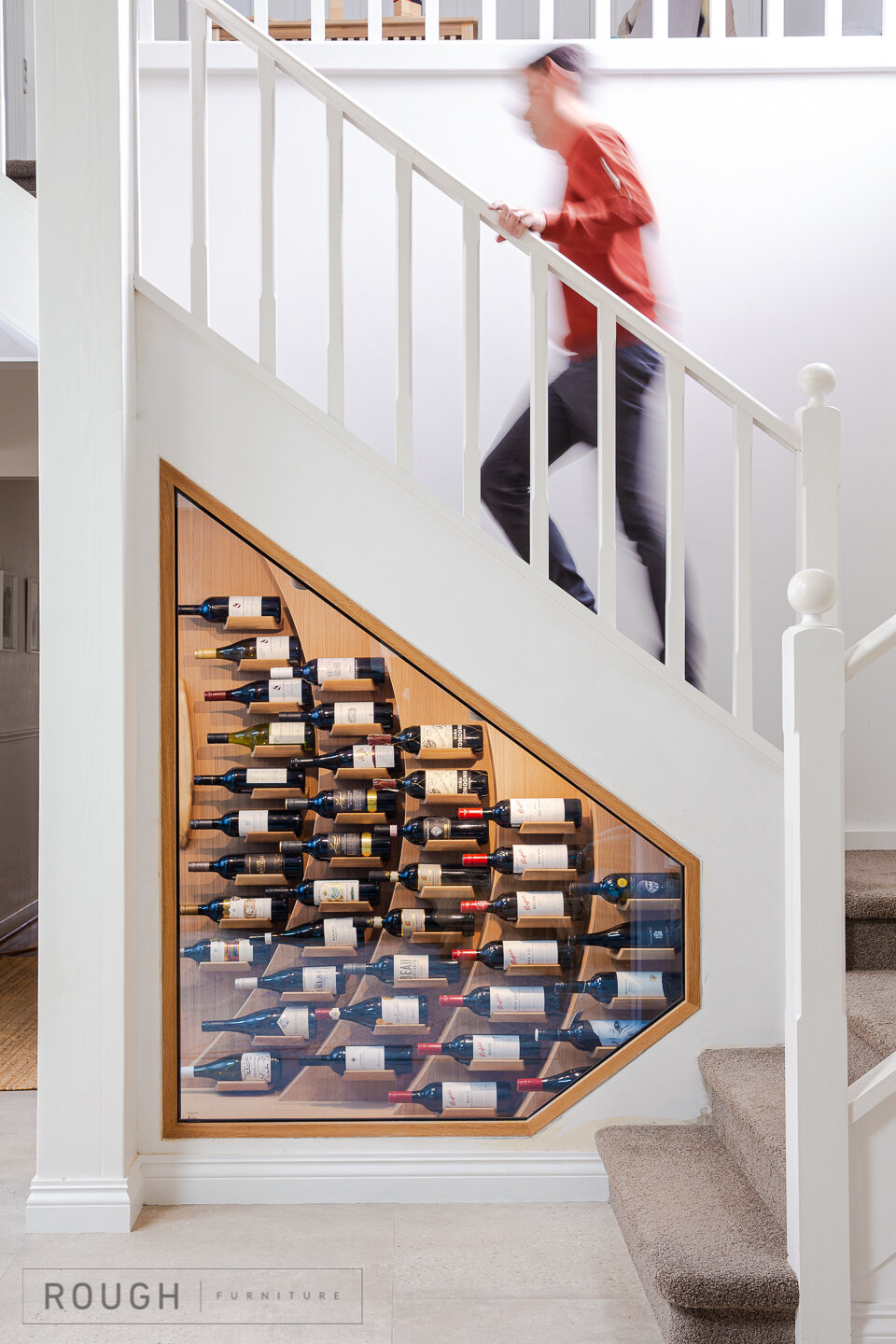 Credit: Ross Swanborough
If you need even more room to store extra bottles and more booze, there's also plenty of storage room behind the Wave Rack!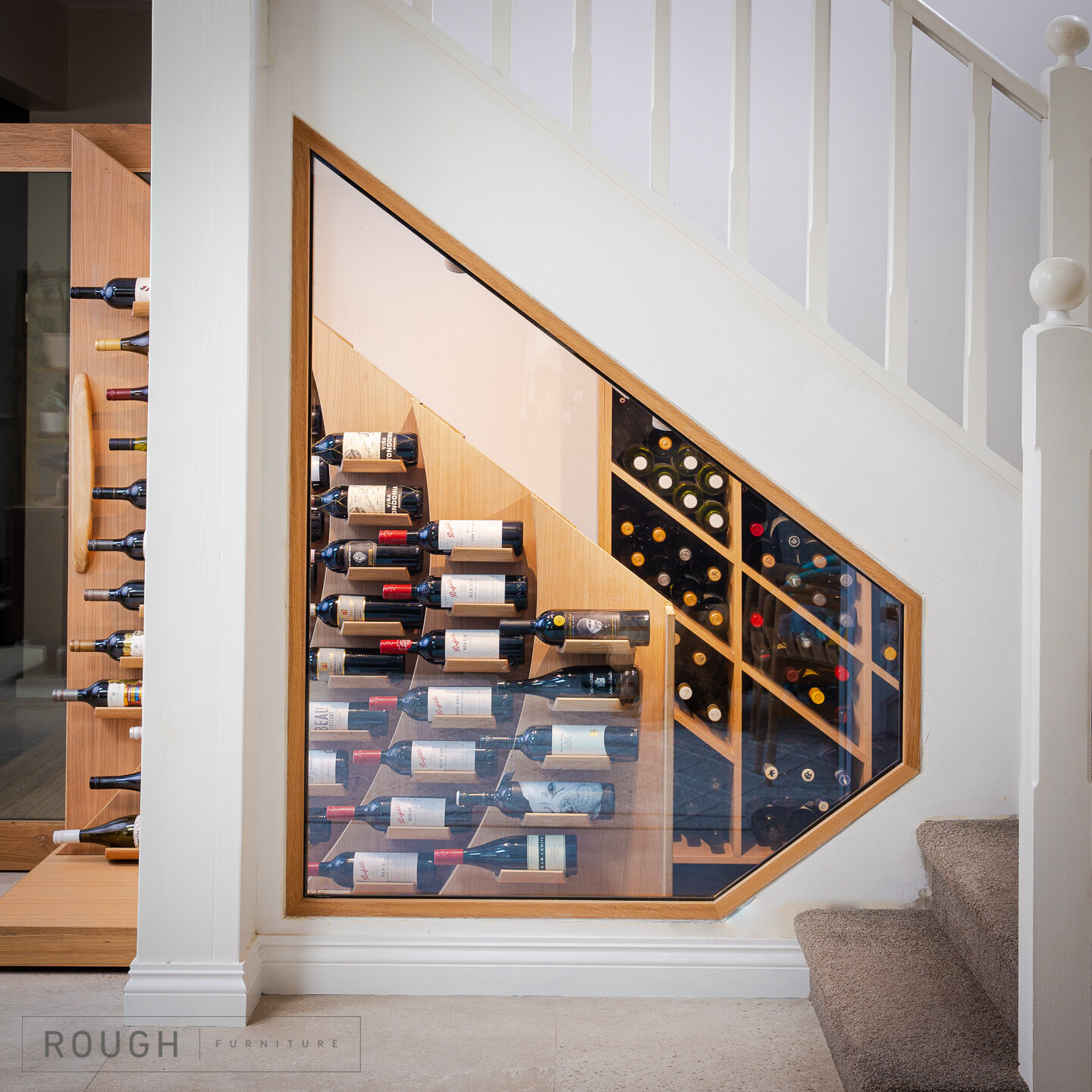 Credit: Ross Swanborough
The slide-out under stairs wine rack measures 86.6 inches long x 27.5 inches wide to easily fit right through a standard doorway!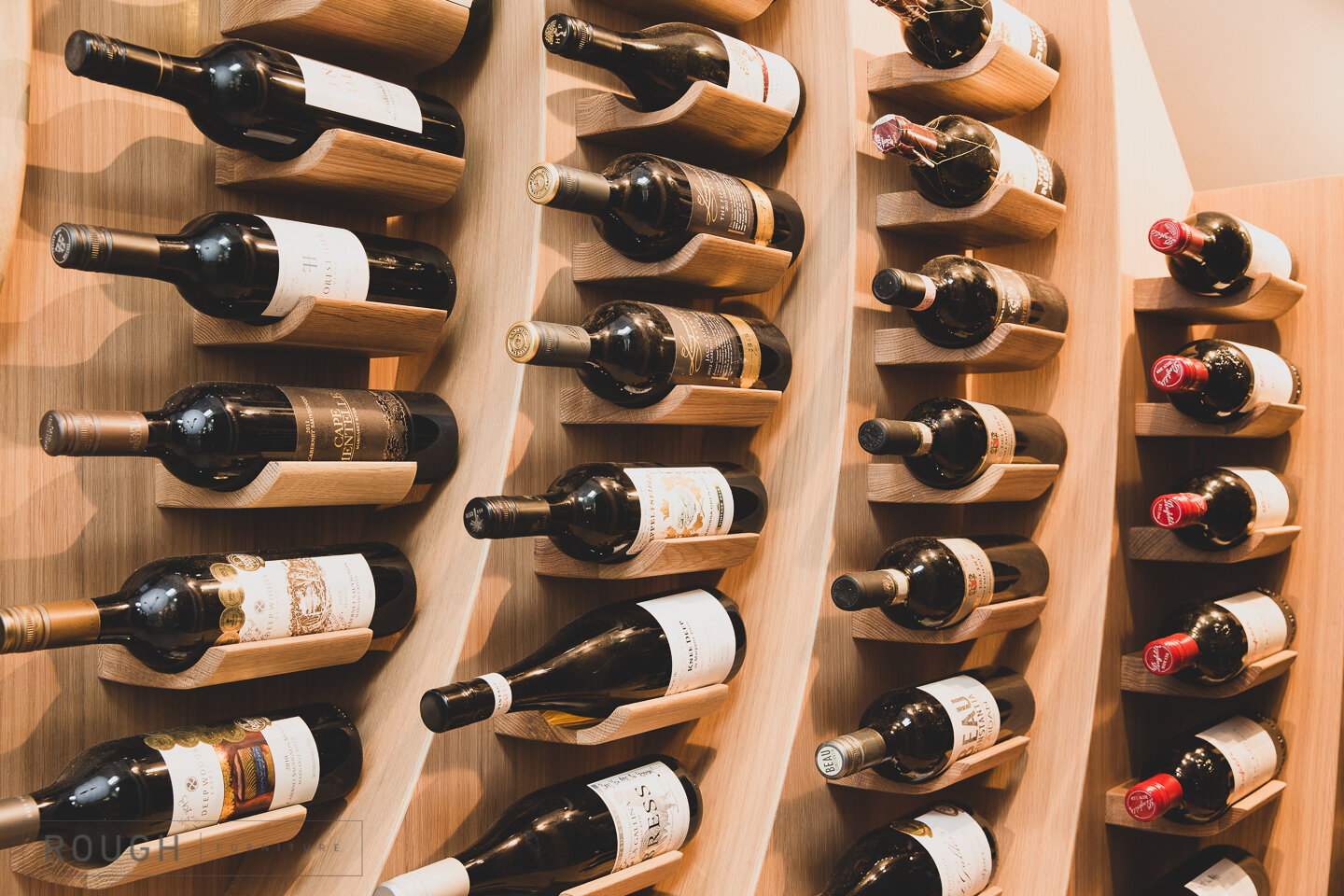 Credit: Ross Swanborough
The amazing photos of the under the stairs slide-out wine rack were taken by Ross Swanborough of Photographics.com.au!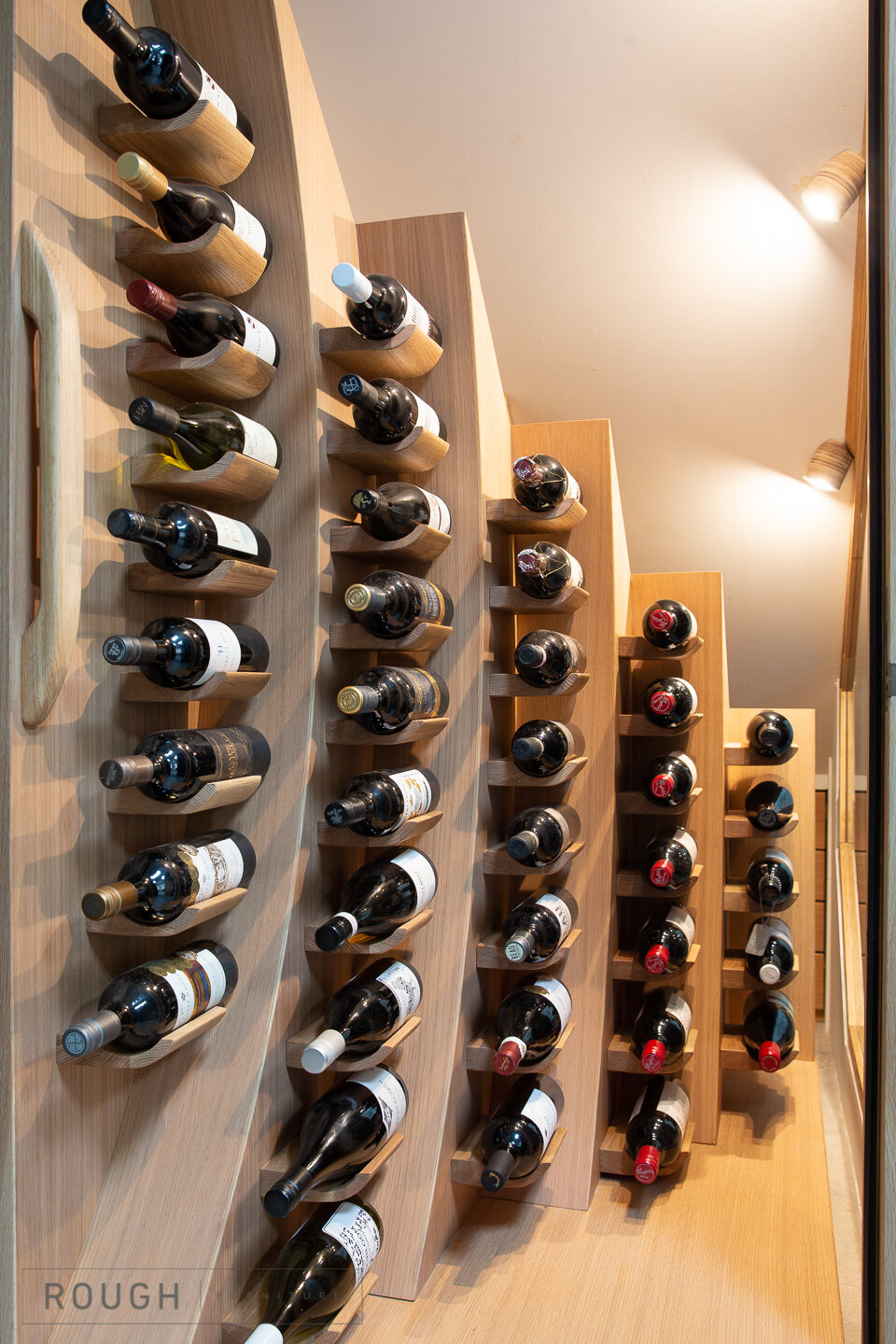 Credit: Ross Swanborough
Here's a BEFORE view of the space where the under the stairs wine rack was created! A truly incredible transformation of an otherwise useless area of the house!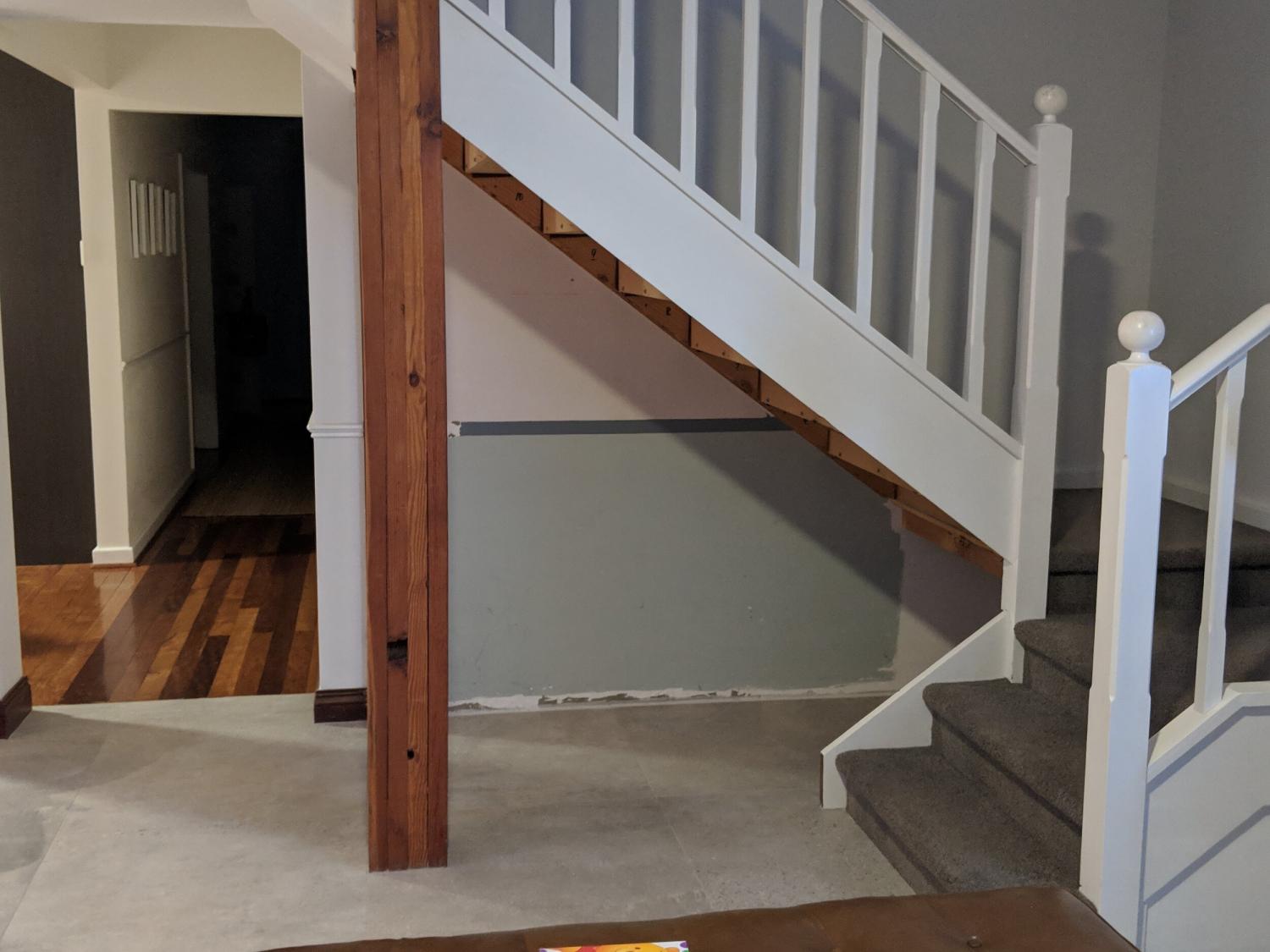 Credit: Ross Swanborough
Can you also tell why it's called the Wave Wine Rack?