Pro-Pointer Waterproof Metal Detector Lets You Treasure Hunt in Water or Wet Soils
By Ryan on 04/19/2017 2:02 PM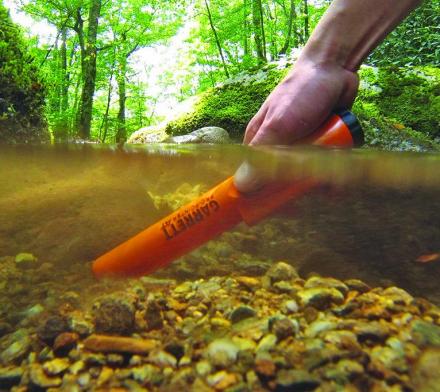 Finding stuff in the sand at a beach is great and all if all you're looking for is some coins, a $4 set of earrings, or a couple of corroded batteries. The real treasures you're going to find are at the bottom of a lake bed, river, or ocean. This mini metal detector is completely waterproof so you can take it down beneath the water for some extreme treasure hunting.
The mini metal detector is waterproof at up to 10 feet of water, and uses extremely sensitive metal detection to precisely target those small finds within the water. A fast re-tune button also allows you to instantly tune out environment materials such as mineralized ground or wet beach sand, etc, and allows you to narrow down the detection field so you can pinpoint those hidden treasures.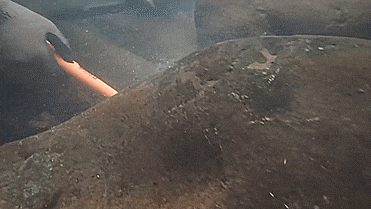 Narrowing down the detection field will also help you gauge the size of the target and detect how far away it is, help you identify the edges of the target, as well as help you decipher multiple smaller targets from one larger target.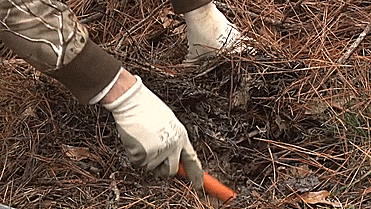 A perfect gift idea for beach goers, outdoors lovers, or novice treasure hunters, the mini waterproof metal detector is not only great for underwater use, but also works great for use in mud, wet soils, or just pinpointing your target when using a larger metal detector.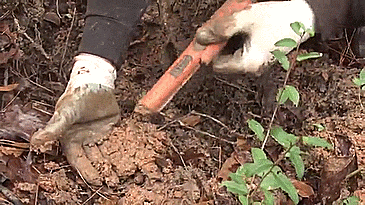 The Garrett Pro-Pointer waterproof metal detector is orange in color for better visibility underwater, will start beeping after 5 minutes without a button pressed to help you find it if you lose it, will turn off after 60 minutes of non-use to save battery power, and uses a single button operation to turn it on/off, re-tune it, adjust the sensitivity levels, and to put into stealth mode.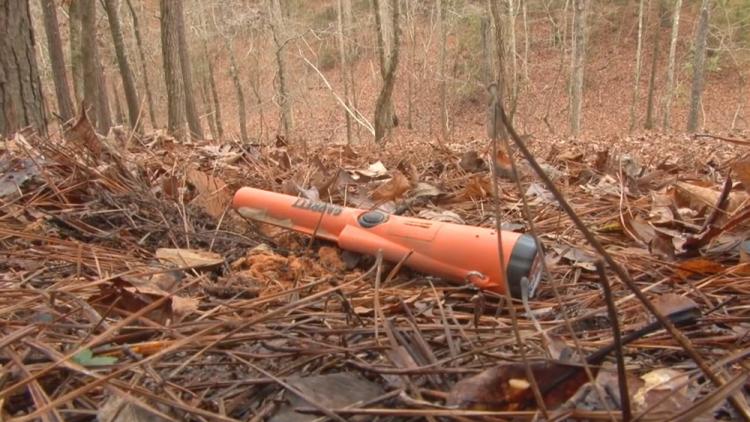 The device features a 360-degree detection area, an LED flashlight for use in low-light, uses audio and vibration for alerts, includes a belt holster for easy transport when not in use, and is powered by a 9-volt battery which is included.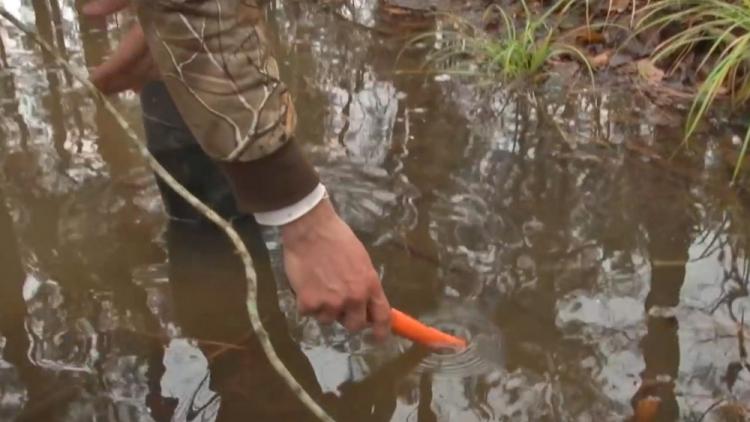 Check out the mini Garrett waterproof metal detector in action via the video below.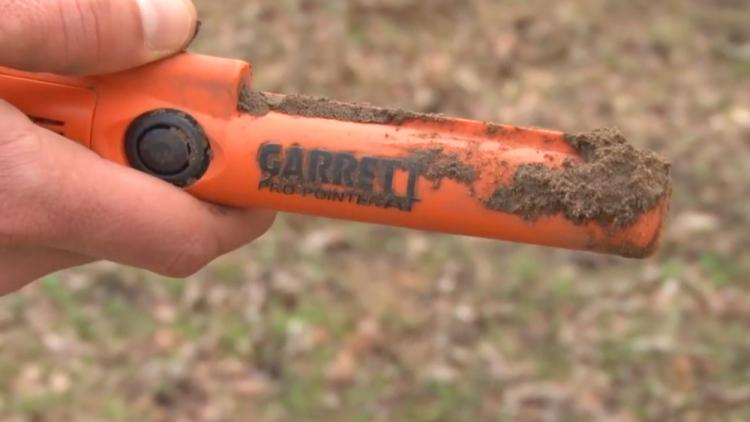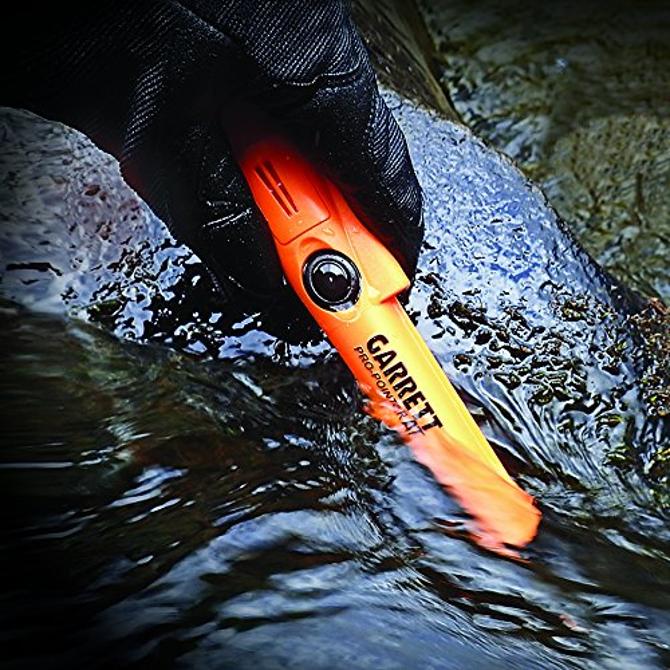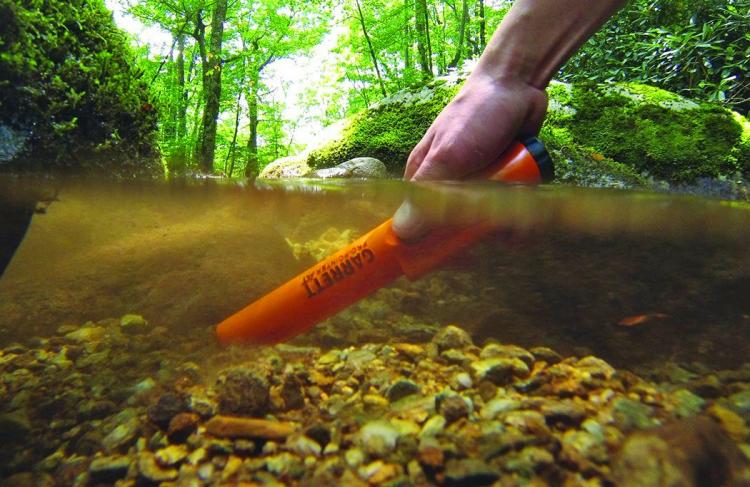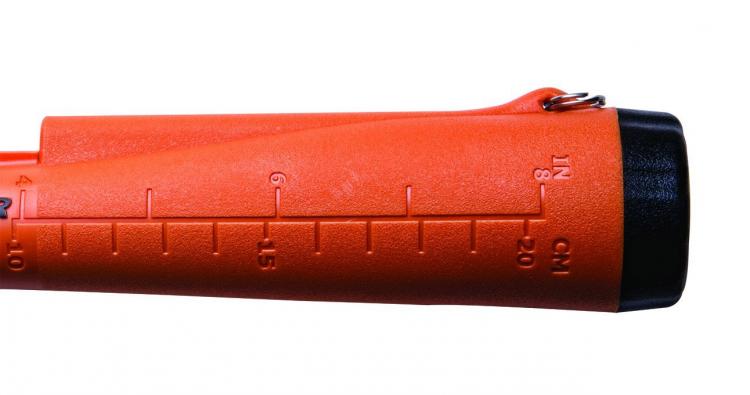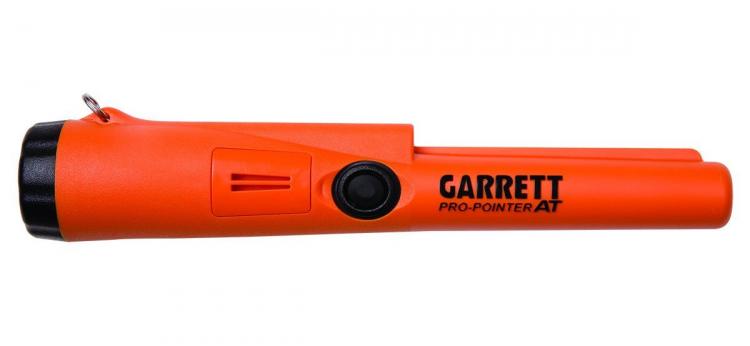 Subscribe To Our YouTube Channel