UpCart Helps You Haul Heavy Objects Up and Down Stairs
Date Published: 11/19/2017 7:16 PM (Updated: 04/18/2018 10:40 AM)
Buy Now

@Amazon
Find on Ebay

The UpCart is a trolley/cart that helps you haul large objects up and down stairs. The trolley is made up of 3 wheels that rotate when they hit a stair. On flat ground, the cart rides on two wheels with the third wheel sitting right above them, and once they run into a stair, they rotate around so that the wheel on the top is now the front wheel on the bottom, and then rinse and repeat for each stair you come across.

Versions:
Standard | Deluxe
Perfect for hauling large objects when you're moving, when you buy a new television, moving a heavy piece of furniture around in your house, or maybe you just bought a keg for a party and need to get it up a few stairs in front of your home.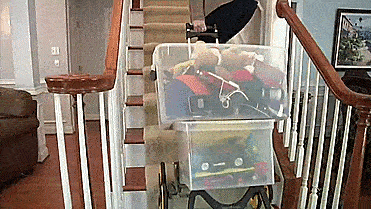 The UpCart can not only haul a 100 lb cabinet up 3 flights of stairs, but it could also just be used for an elderly person to haul their groceries in from the car. The three-wheeled design of the UpCart will decrease the pressure supplied on supporting surfaces, which not only improves the stability of the cart, but also allows the cart to walk over stairs, curbs, and other obstacles like it's nothing. Plus with four wheels on the ground at all times it distributes the weight of the load evenly and makes it easier for your to handle the cart.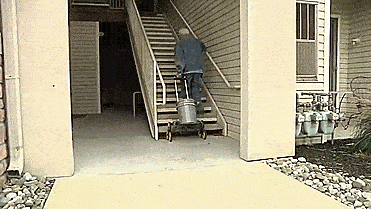 The UpCart folds down flat for easy storage when not in use, is built to last with bearings that will stand the test of time, and has an adjustable handle that allows you to choose the perfect height for whatever you're hauling.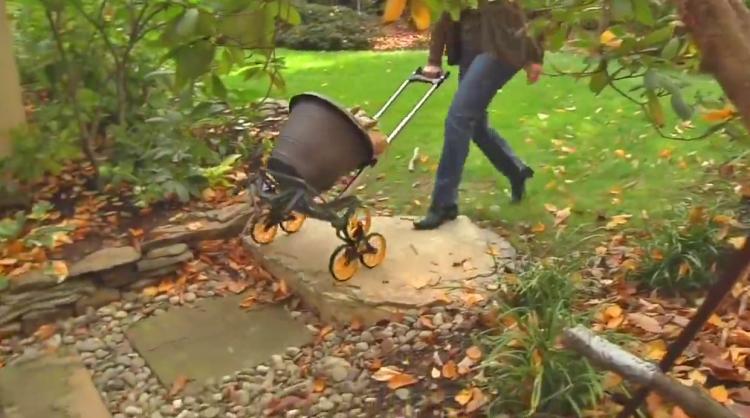 The cart can hold up to 100 lbs (although this limit is only set due to safety considerations for a single person), and can climb stairs/obstacles with up to a 9 inch riser and up to 5.5 inch open height between steps.
The stair climbing pull trolley weighs 9.7 lbs, when it's all the way open the cart measures between 36.75-43.9 inches tall (depending on what height you have the handle set to) x 24.3 inches wide x 19.5 inches long, and when it's folded down the cart measures 21.2 inches tall x 24.3 inches wide x 4.4 inches long.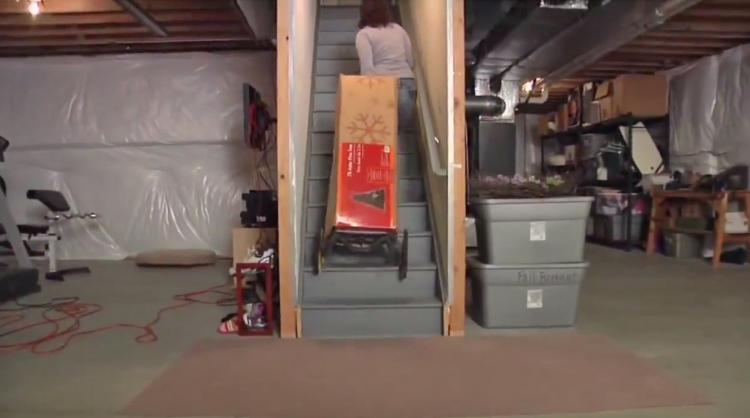 Check out the stair climbing UpCart in action via the video below.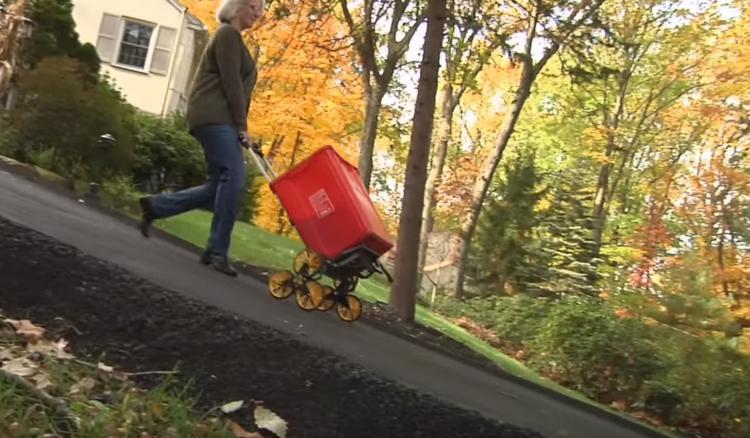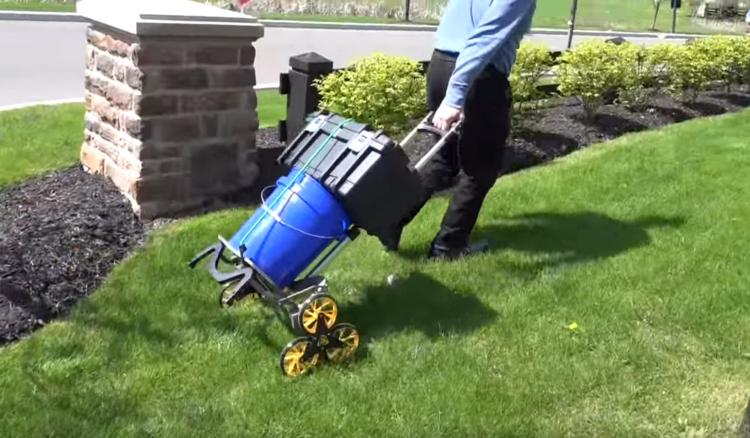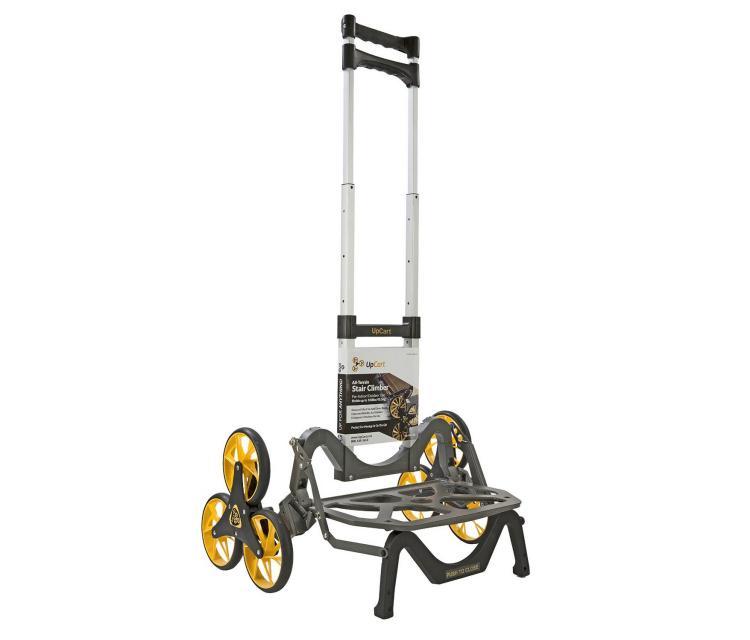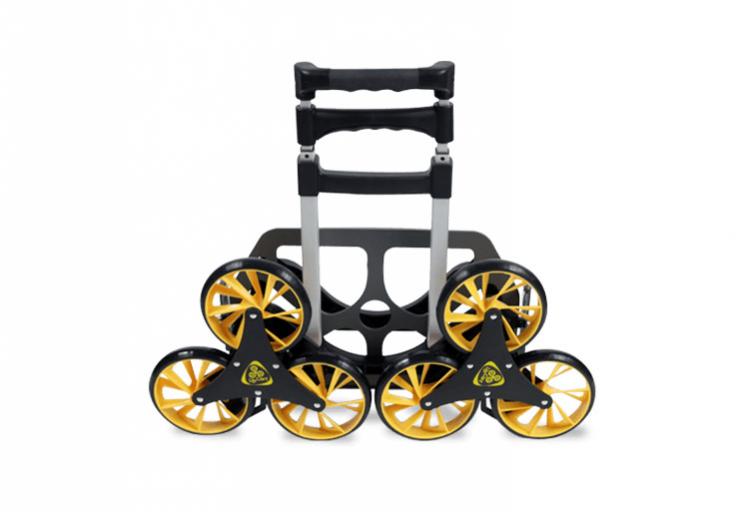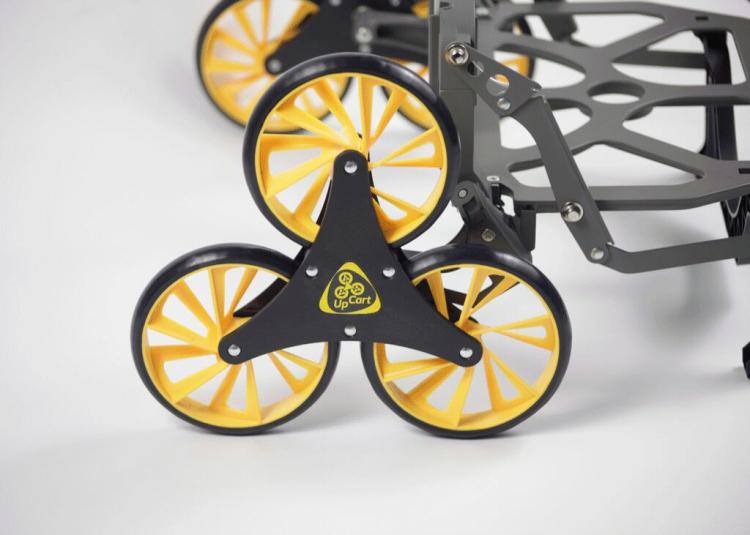 Subscribe To Our YouTube Channel