Get Your Nap On At Work With This Under-Desk Hammock
By Ryan on 06/21/2021 3:52 PM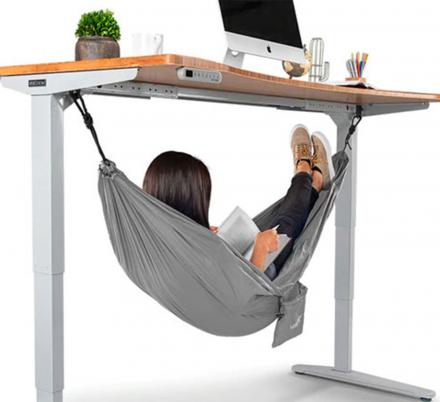 You heard it here first folks, mid-day office naps are the new trend...or at least they should be! But where on earth can you take these siestas? I've tried my car, but summers are too hot and winters are too cold (I might have a bit of the Goldielocks syndrome…). Curling up into a ball on the floor under your desk is about as comfy as that sounds (why can't offices rock shaggy carpet for a little extra cushion?!). Enter the Uplift Under Desk Hammock. Designed to be used with the brand's standing desk, this hammock will sway and hug you to sleep letting the stress of any reviews and reports slowly drift away.
Getting your napping quarters set up is quite easy - you simply need to clip the hammock onto your desk frame using the included carabiners. No drilling or heavy work required. And it comes down just as quickly. Also included is a storage bag that stays attached to the hammock so you won't lose it among all your papers. The bag is conveniently attached in the middle so you can store your phone (and possibly take those late afternoon conference calls while relaxing away?), glasses, or a drink (no judgment on what kind of drink - wink, wink).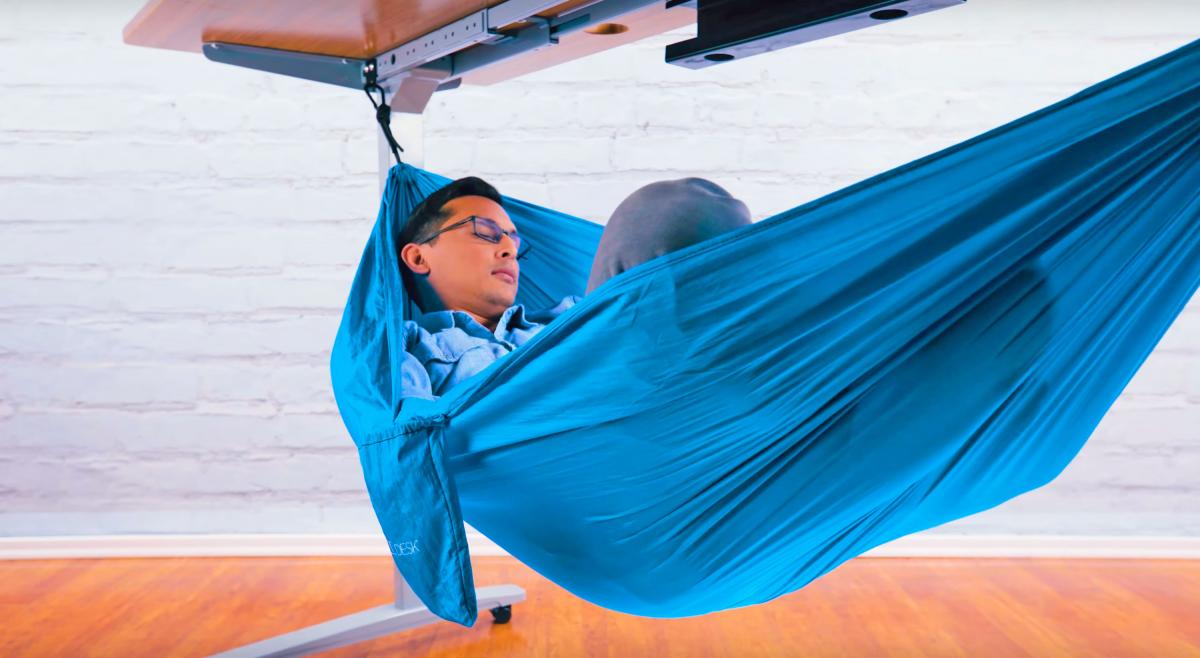 How Do I Install The Under Desk Hammock?
Just use a hex wrench to install the provided anchor plates that come with your UPLIFT V2 Frame and clip the carabiners in. Spread out the hammock and finally...get in and relax!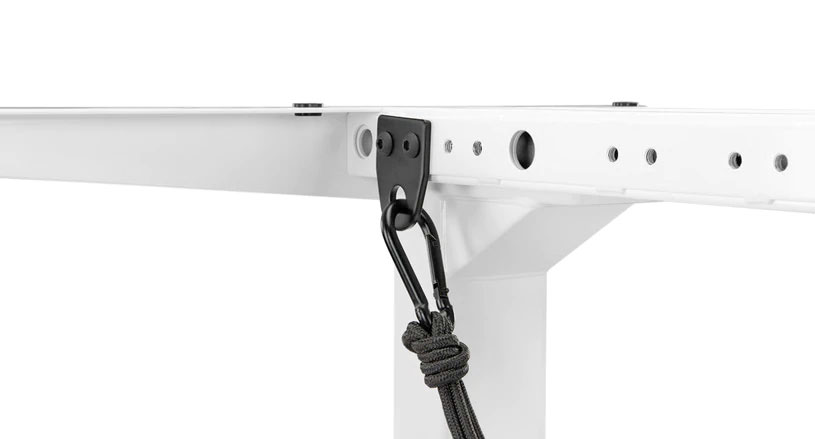 When using the hammock under your desk there is a 200 lb weight limit, but this hammock doesn't need to just stay in the office - it can be taken with you and used as a regular hammock too! When used as a standard hammock it can support up to 400 pounds.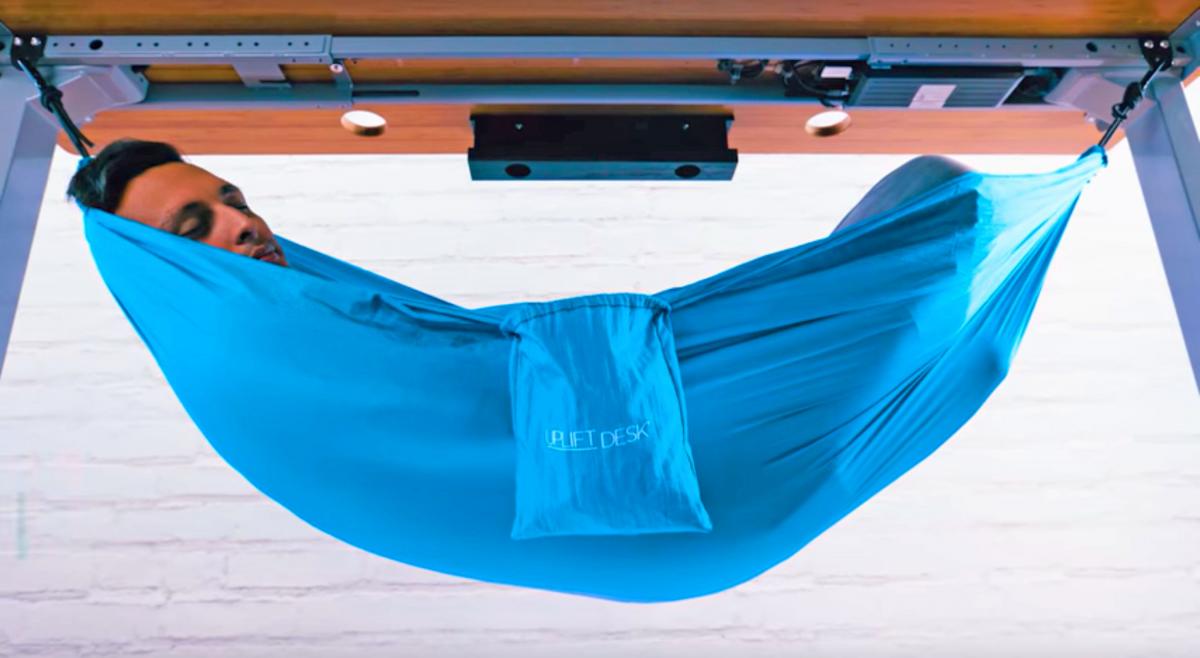 The hammock comes in two color choices - gray and blue.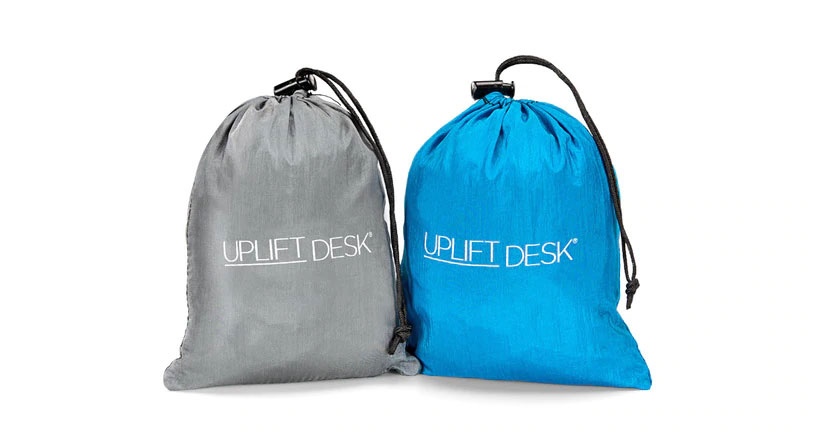 So ditch the excessive coffee habit and instead start using this hammock to get through the day!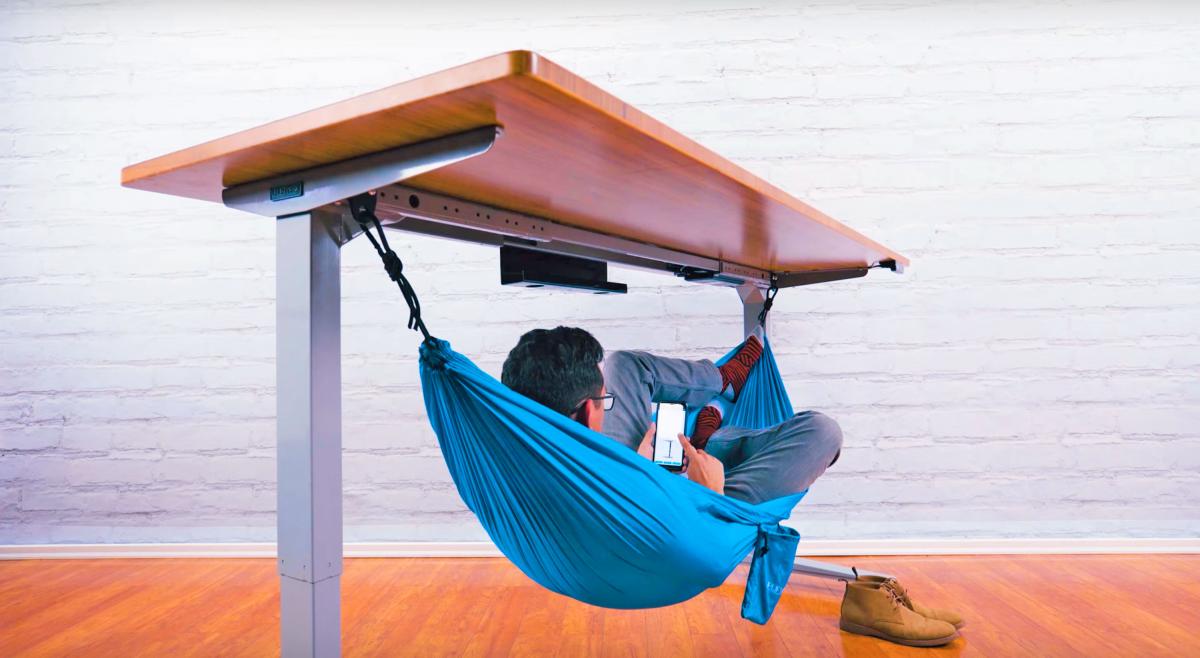 Check out this under desk hammock in action in the below video!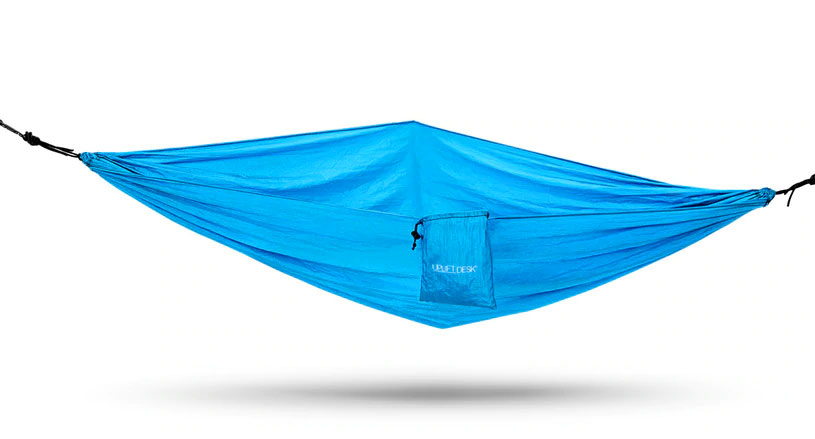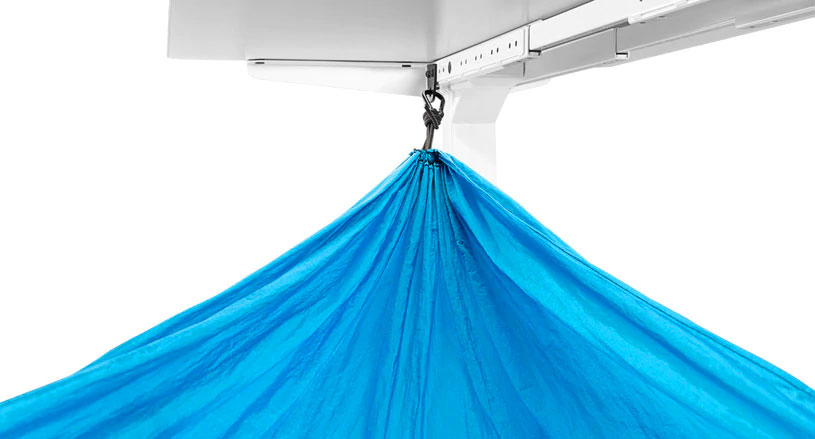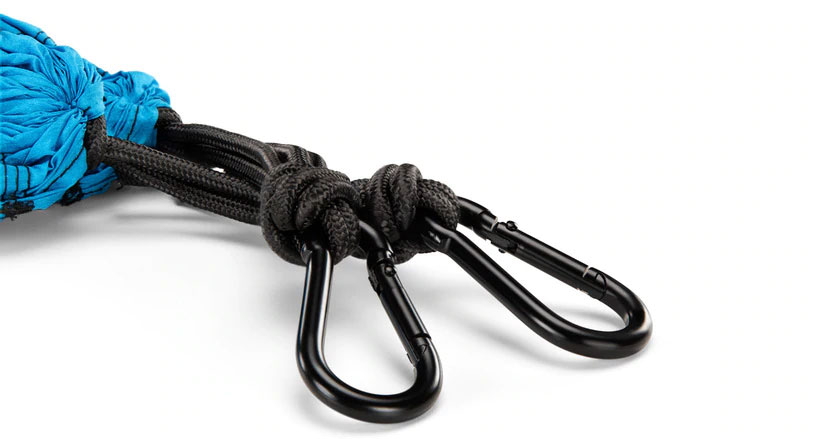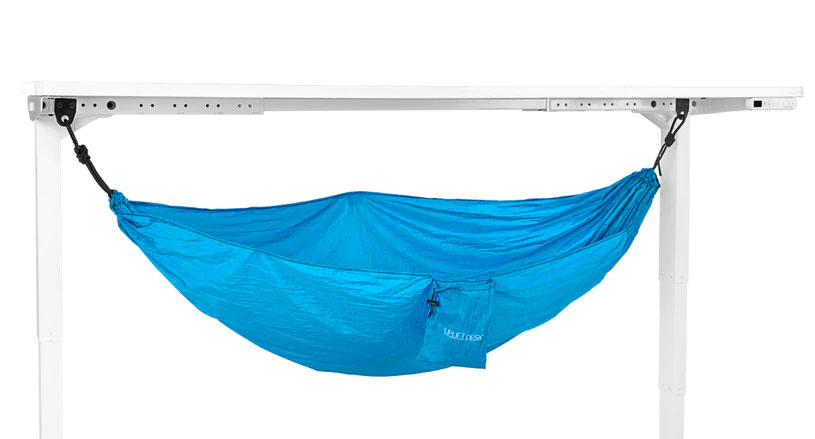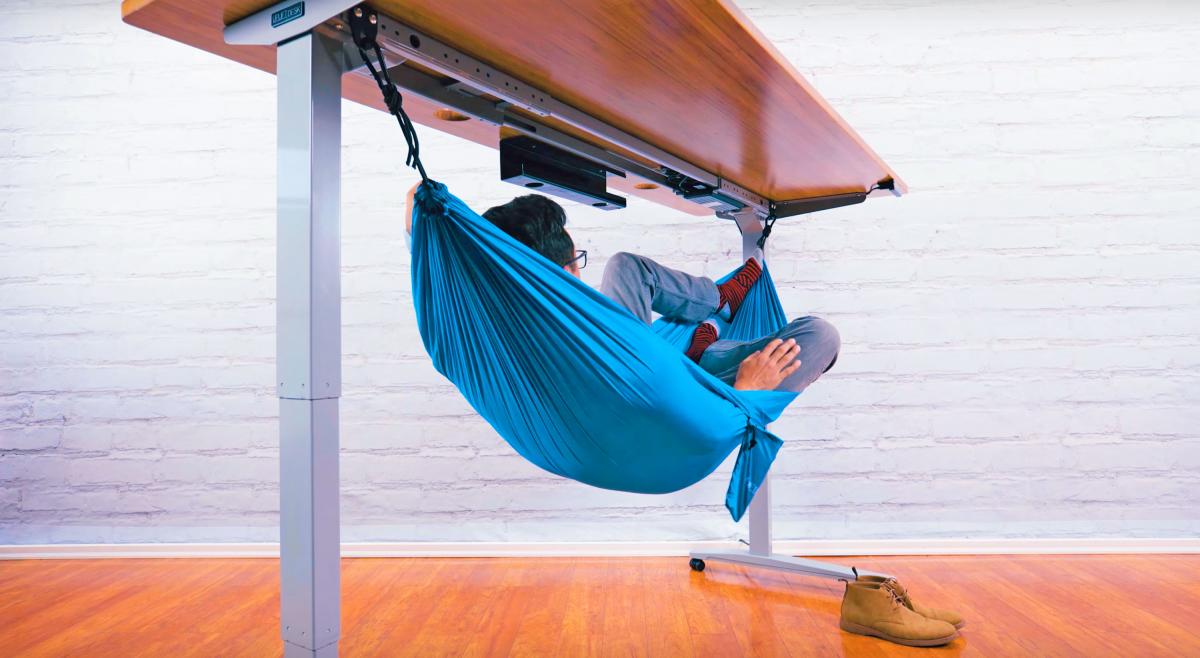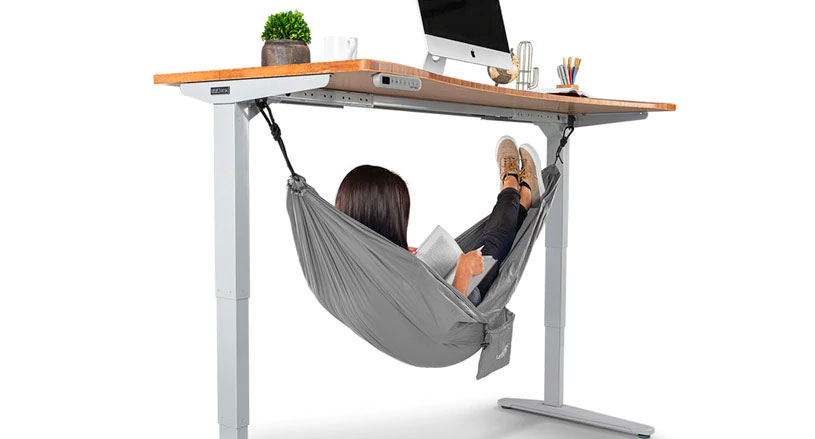 Subscribe To Our YouTube Channel