This Is Why I Squat - Arrows Pointing To Butt Tank-Top
By Ryan on 05/09/2016 5:07 AM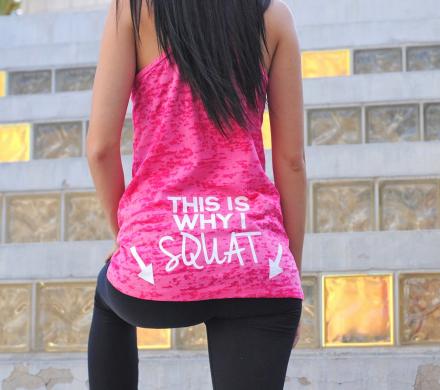 Squats, everyone hates them, but everyone loves a girl that does them. This women's tank-top shirt points out to everyone behind her why she does the squats she does, with arrows pointing directly to her ass, so that everyone will know the amount of work that goes into her behind. A perfect gift idea for a wife or girlfriend with an amazing rumpus that was sculpted from years of doing squats, or just for a girl to purchase that would make for a great workout shirt, the "This Is Why I Squat" shirt will not only make all the girls envious of your rear-end, but will also probably inspire you to work on your behind even more than you already do.
Created and sold by Etsy store Strong Girl Clothing, an Etsy shop that specializes in making workout tank-tops for women that have a unique message on them, the "This Is Why I Squat" workout shirt is not their only shirt with a focus on the behind, with another one of their tank-tops in the same fashion, says "Built By Squats", with arrows that point to the tuckus.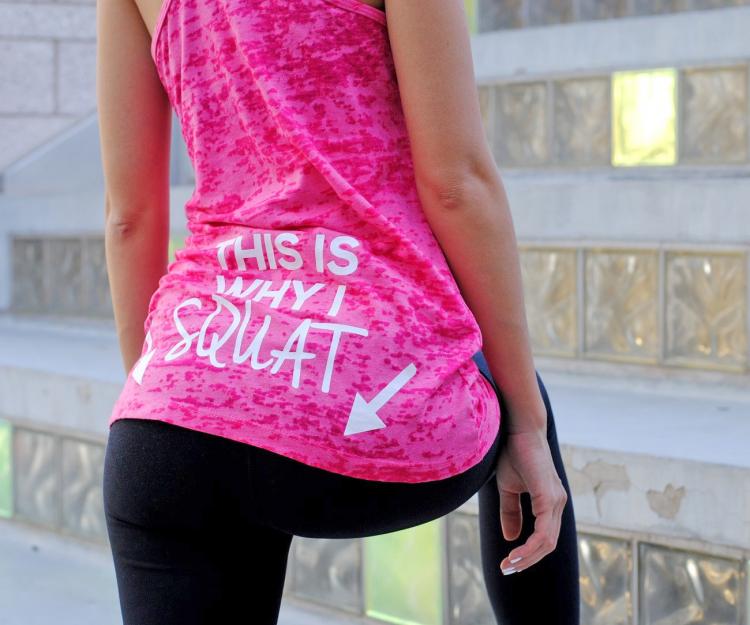 The This Is Why I Squat workout shirt is made from cotton, comes in a plethora of different colors to choose from, along with either white or black ink to select from, and comes in sizes ranging from small to XXL.