Katris Modular Cat Shelves Are Tetris Blocks For Your Furry Friends
By Ryan on 01/28/2017 1:29 PM (Updated: 01/28/2017 3:46 PM)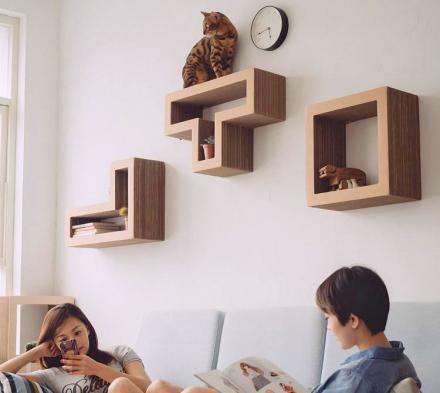 Let's face it, cats are natural climbers and will jump to any place they can. On top of the fridge, on the TV stand, counter-tops, you name it. It's time to embrace your cat's natural instincts and get them their own place to chill-out. The Katris Modular Cat Shelves are just the thing you cat has been wanting all these years. Not only great for your cat to play on, but since each block represents a different shaped Tetris block you get to geek out all day and imagine them gracefully falling into place perfectly, and anticipate what you'll do when you receive that much anticipated straight block.
These Tetris shaped cat blocks are multi-purpose and can be used as a book shelf, wall decoration or cat climber. They're easy to assemble and dis-assemble for you to try out various combinations, plus, each set comes with 3 Blocks and a wall mount kit for you to create the perfect playground on the wall for your cat.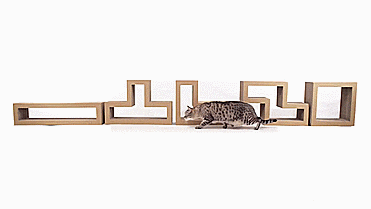 The cat toy tetris blocks are durable and sturdy, and each block has been tested to hold up to 75 lbs.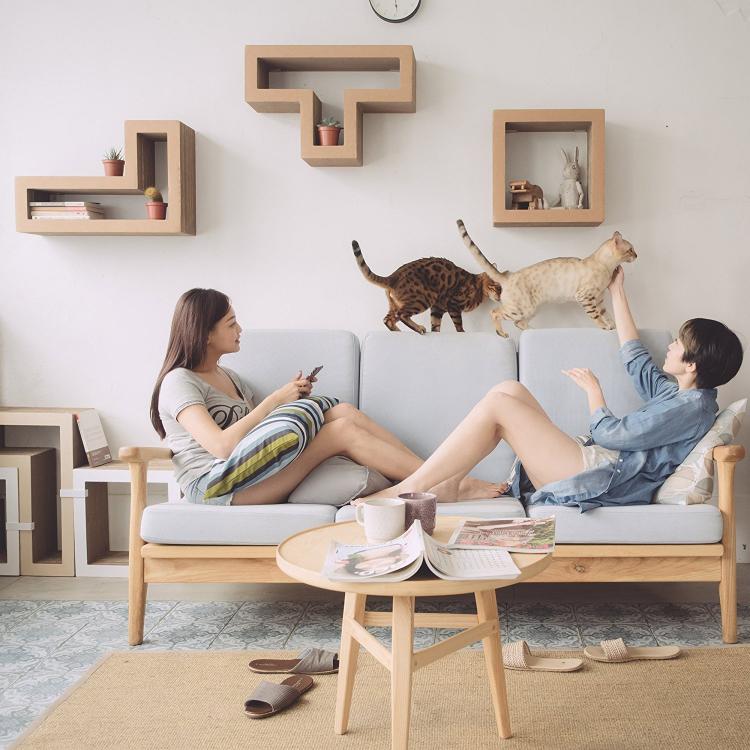 The set includes 3 Cat Tetris Blocks, wall mount kits, 6 clips and even comes with 3 bags of natural catnip!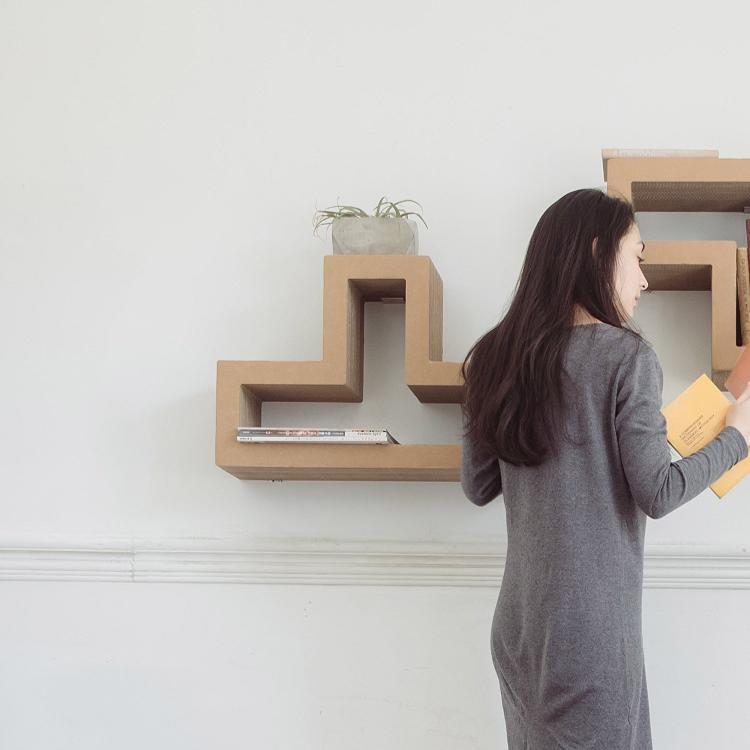 A perfect gift idea for any geek with a cat, the Katris Modular cat shelves make a great wall decoration, and a perfect toy that your cats will surely love (or completely ignore and just play with the box it came in).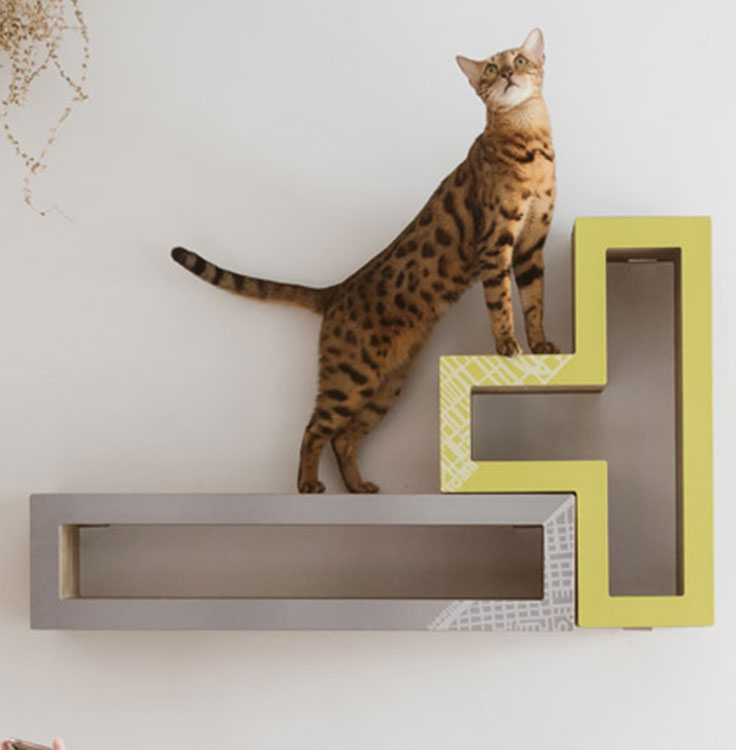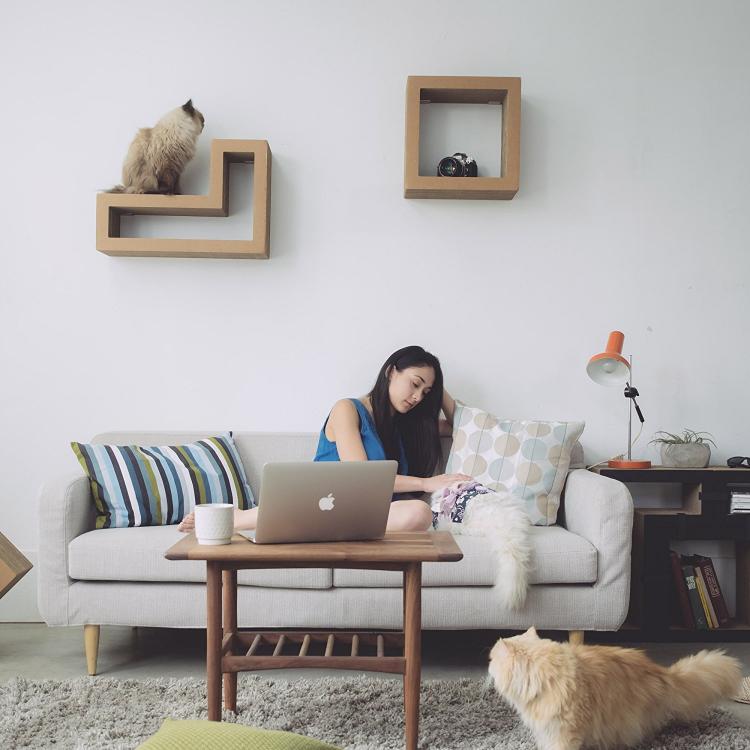 Subscribe To Our YouTube Channel