Teamwork Tape Dispenser
By Ryan on 05/31/2016 5:24 AM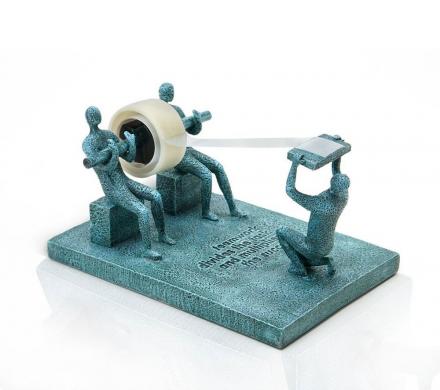 The teamwork tape dispenser is an inspirational tape dispenser that consists of three team members working together to get your tape dispensed. Quite similar to the Otter tape dispenser, but certainly not as cute, the teamwork tape dispenser is a perfect way to show your coworkers that you're a team player and that you'll certainly pull your weight when it comes to dispensing tape. If other coworkers happen to walk by your desk, they'll know that you're always up for offering up a strip of tape.
The teamwork tape dispenser features three men, two of which are holding the tape back using a large pole that goes between the tape roll, and another man bending down and holding up a plate at the end of a cutter where the tape gets dispensed. The base of the dispenser also features the text "Teamwork Divides The Task and Multiples The Success".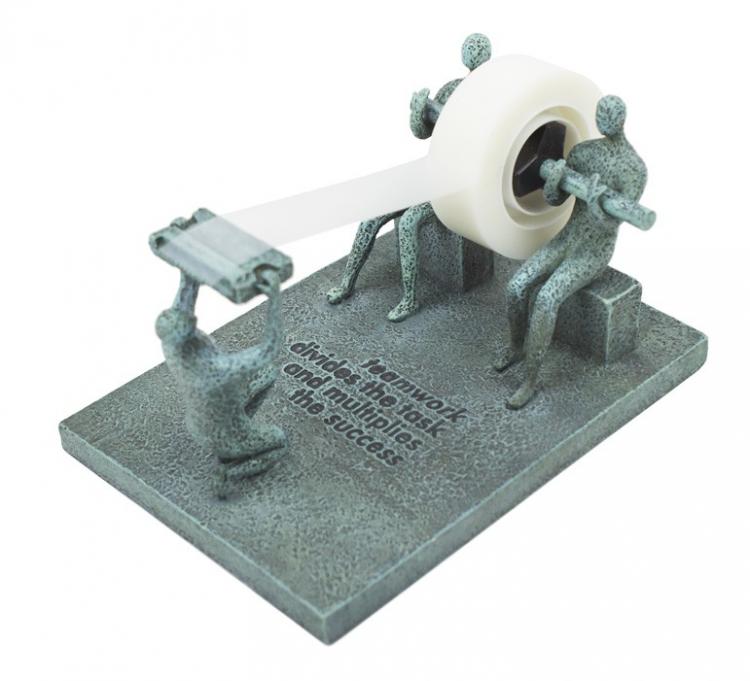 A perfect gift idea for any business person or someone who just got a new job or promotion, the teamwork tape dispenser does not come with any tape, weighs 14 oz, and measures 7.5 inches long x 4.5 inches wide x 3.8 inches tall.