Swimming Fish Pendulum Clocks
By Ryan on 07/08/2018 9:13 AM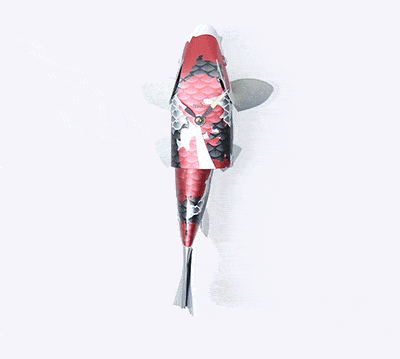 If you're a fishing lover and don't have a talking fish yet, then one of these swimming fish pendulum clocks might make a better and classier alternative. The Bonito Pendulum Clocks as they're called are clocks that are shaped just like real looking fish, and the tail of the fish is the actual pendulum that swings back and forth, making the fish look like it's swimming.
Handmade in London, each Bonito pendulum fish clock has a distinguishing lustrous shimmer and uses a high-quality German made clock movement.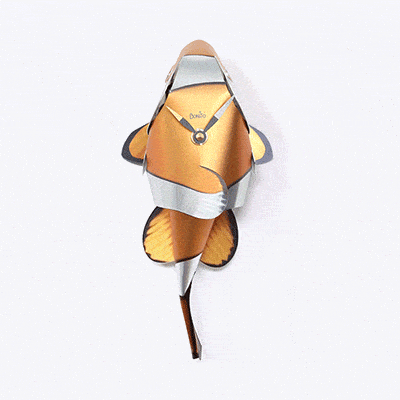 The swimming pendulum fish clocks come in a ton of different colors and designs to choose from to resemble a variety of different fish (including a clown fish). The clocks are powered by 1 AA battery, and each clock measures around 13.5 inches long x 5.3 inches wide x 3.5 inches thick.