These Sweatpants Are Made To Look Like You're Wearing Jeans
By Ryan on 05/29/2019 2:54 PM (Updated: 07/31/2019 10:24 AM)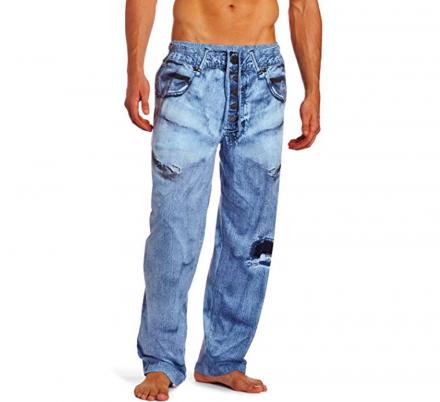 Have you ever had one of those days when you wanted to look fly, sporting your favorite worn-in, ripped jeans but you also really wanted to just put on sweatpants and try to survive the day (this might be me every day…)? Well, these pants give you the best of both worlds! You get to look cool by wearing distressed/ripped "jeans" that are actually super-soft lounging pants.
The print on the pants looks like they would be a button fly closure, but these loungers actually feature an elastic drawstring waist to ensure the utmost comfort! Another feature are the pockets - you can carry whatever you'll need with you as you go about your day on the town.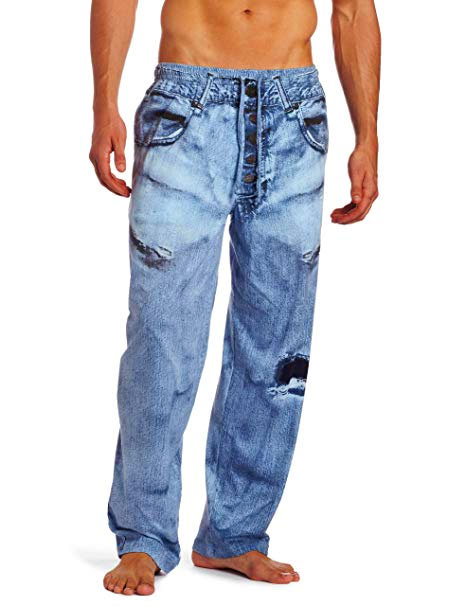 These are the perfect pants to wear on Thanksgiving, any celebration that is designed around food, or a typical Saturday night in watching movies. Gone are the days when you need to secretly unbutton your pants and hope no one noticed. These pants will expand comfortably with your expanding belly - you just need to loosen the drawstring a little (or a lot)!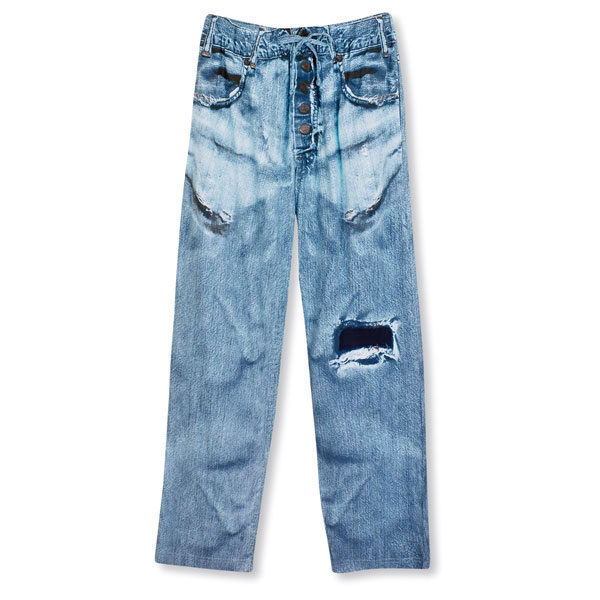 With the 100% breathable cotton design, these "jeans" will also keep you cool and dry on those hot summer days so you'll no longer need to worry about sporting a swass (aka swamp/sweat ass for those of you who didn't know). For what occasion aren't these pants appropriate?!