The Sure Can Is The Easiest Way To Fill Your Stuff Up With Gas
By Ryan on 10/14/2015 5:50 AM (Updated: 02/18/2019 4:43 PM)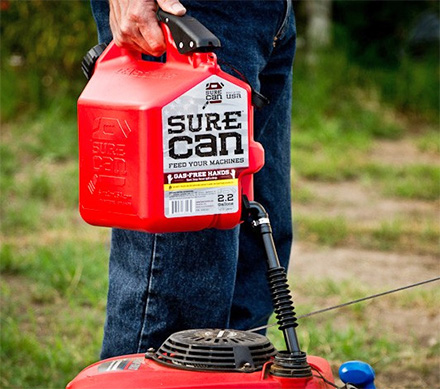 Sometimes things come along and you think to yourself "How is it possible that we've been doing it wrong this whole time?". The Sure Can is a gas can that has the nozzle on the bottom of it so that you can simply press a button while standing up to put gas in your lawn mower or weed whip. No longer will you have to bend down like some sort of savage, and tip the gas canister upside down and spill gas all over your fingers.
The Sure Can allows you to simply place the nozzle into the hole of your gas tank and simply press a button to release the flow of gas. But best of all the Sure Can self-ventilates so the gas can easily flow out with out the canister glugging the gas back and forth and dispensing at a glacial pace.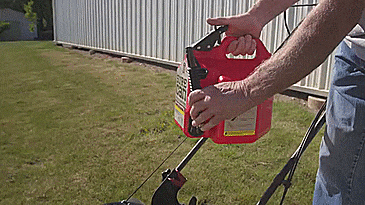 The Sure Can's nozzle is adjustable so that you can point it up when not in use or in storage, plus it's completely child-proof, so no worries about your children coming out to your garage and guzzling down some gasoline. The Sure Can is a precision gas canister that's made in the USA from 6-Layer high density polyethelene that eliminates permeation and improves durability.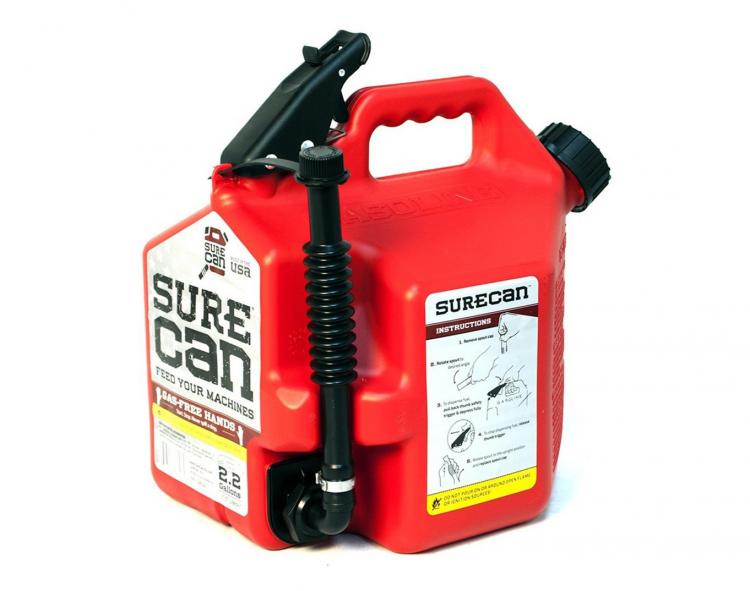 The Sure Can has a comfortable hand grip, holds up to 2.2 gallons of gasoline at a time, complies with U.S. EPA emissions regulations for portable fuel containers, and measures 13 inches tall x 12.5 inches wide x 9 inches deep.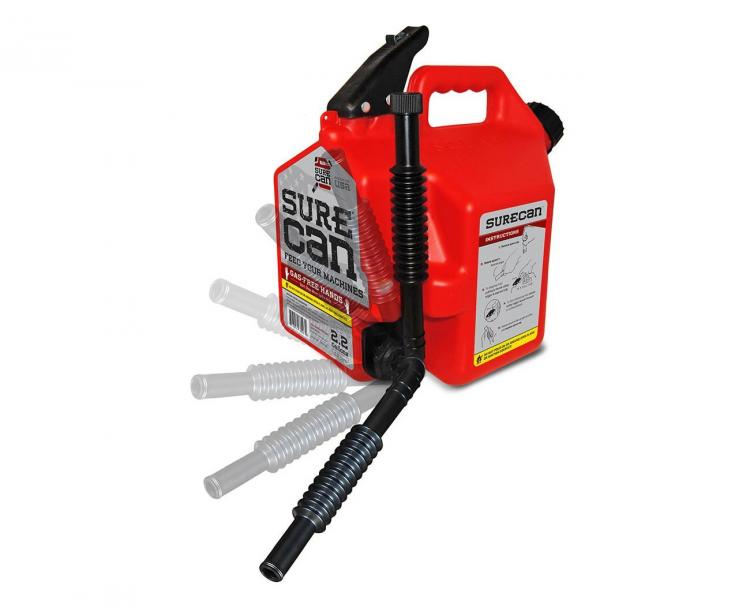 Check out the Sure Can gas canister in action via the video below.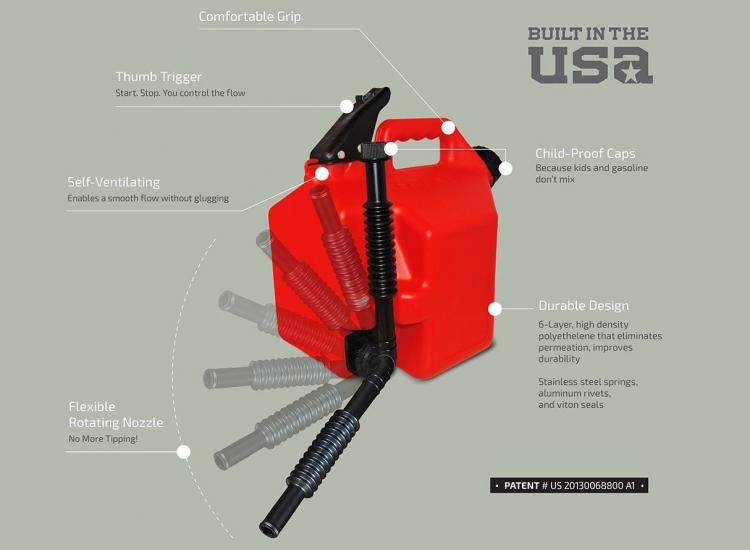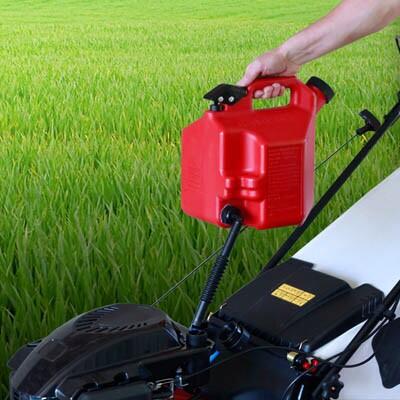 Subscribe To Our YouTube Channel