Strawberry and Tomato Huller
By Ryan on 12/20/2016 12:31 PM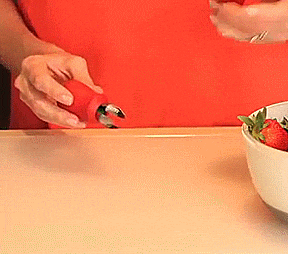 When you eat strawberries, you usually put your teeth up to within a 1/2 inch of the leaves and take a bite, right? Just think of how much precious fruit you're wasting with each bite! This strawberry huller will help you eat the entire strawberry by removing just the hull and leaves of the strawberry, leaving nothing but delicious fruit for you to plop into your mouth.
To use it, simply push the big green button on the back of the device to open up the claws. Then just insert the claws into the center of the strawberry around the leaves, and twist and pull out. You can then push the green button on the back again to push out the hull from the claws.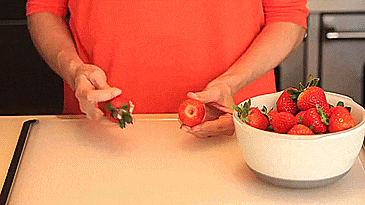 Perfect for use while cooking with strawberries or tomatoes, the fruit huller will remove the non-edible parts of your favorite fruits in just seconds.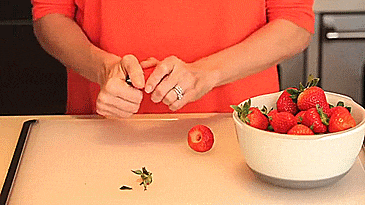 The strawberry and tomato huller is made by OXO, has a comfortable and non-slip grip, comes apart into a few different pieces for easy cleaning, is made from BPA free plastic, is dishwasher safe, and measures 4.25 inches wide x 1.25 inches long.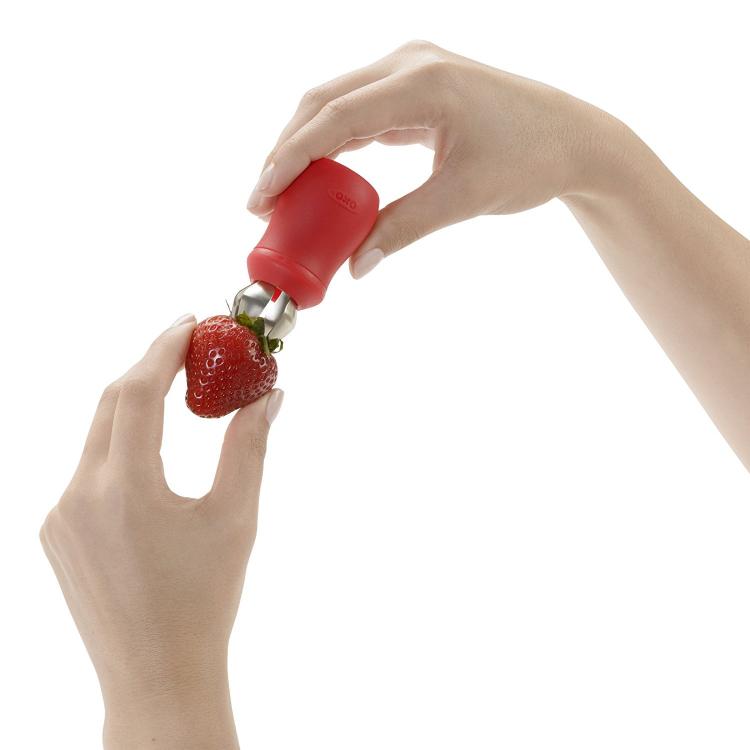 Check out the strawberry and tomato huller in action via the video below.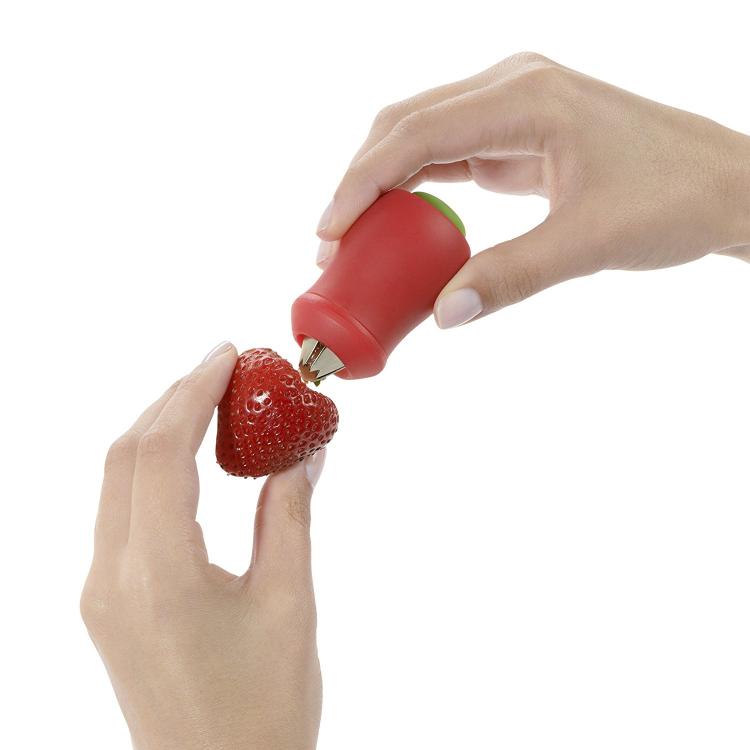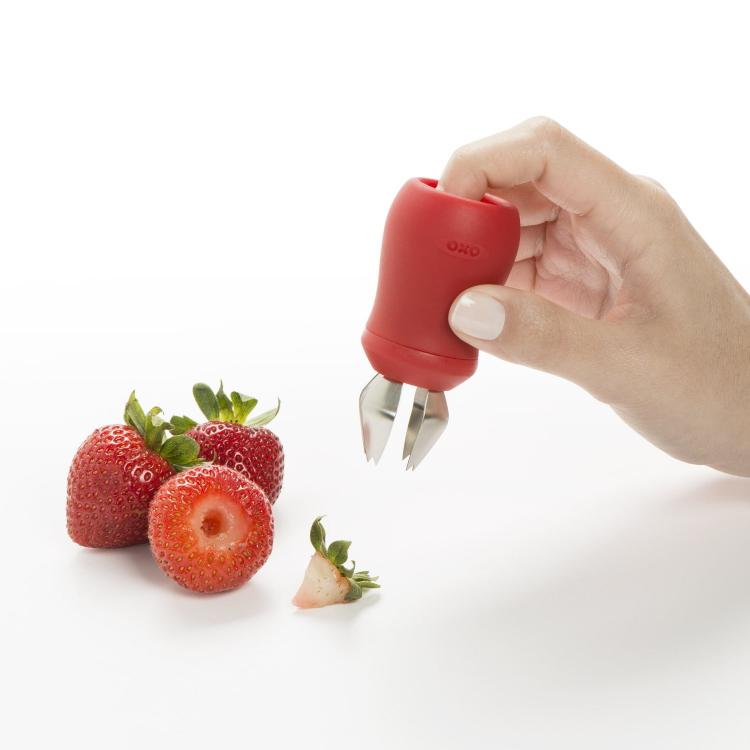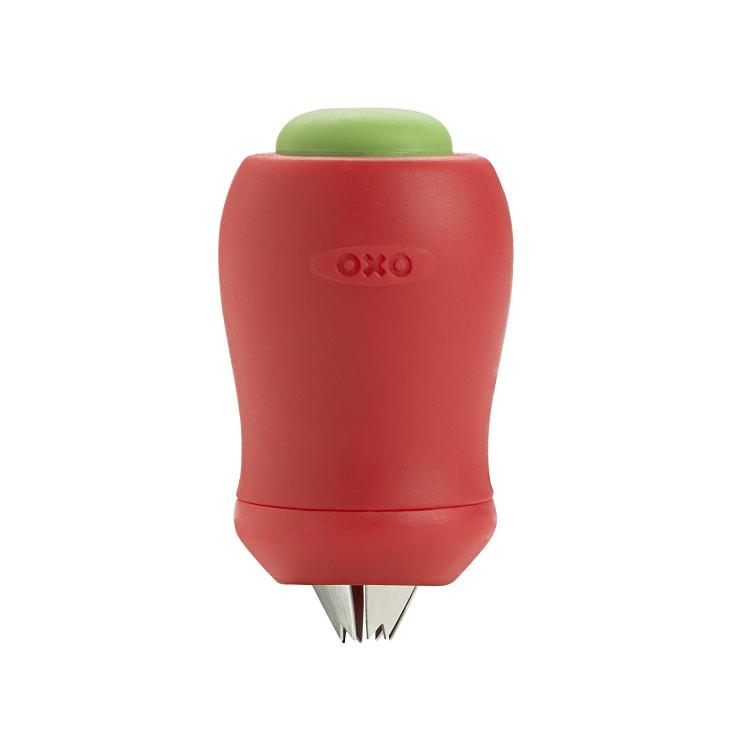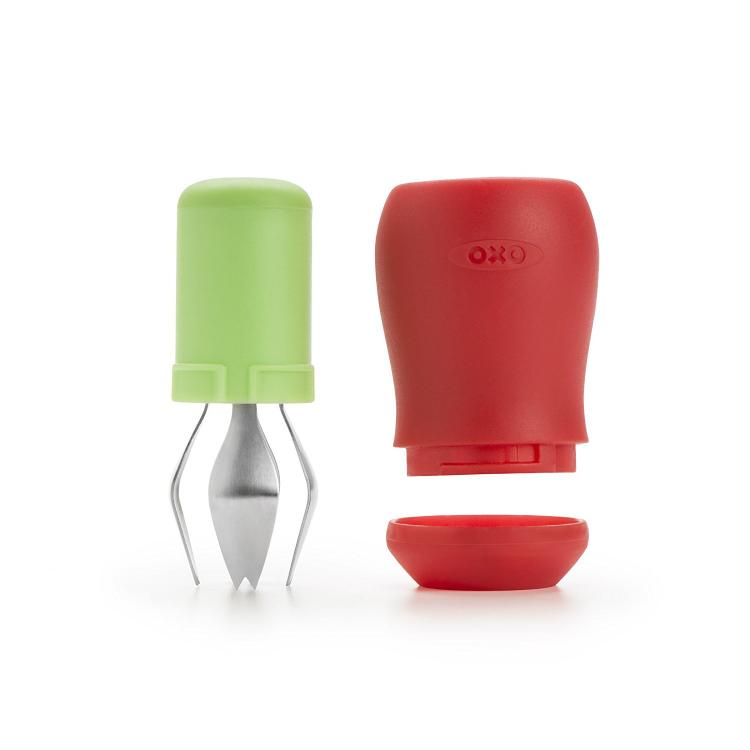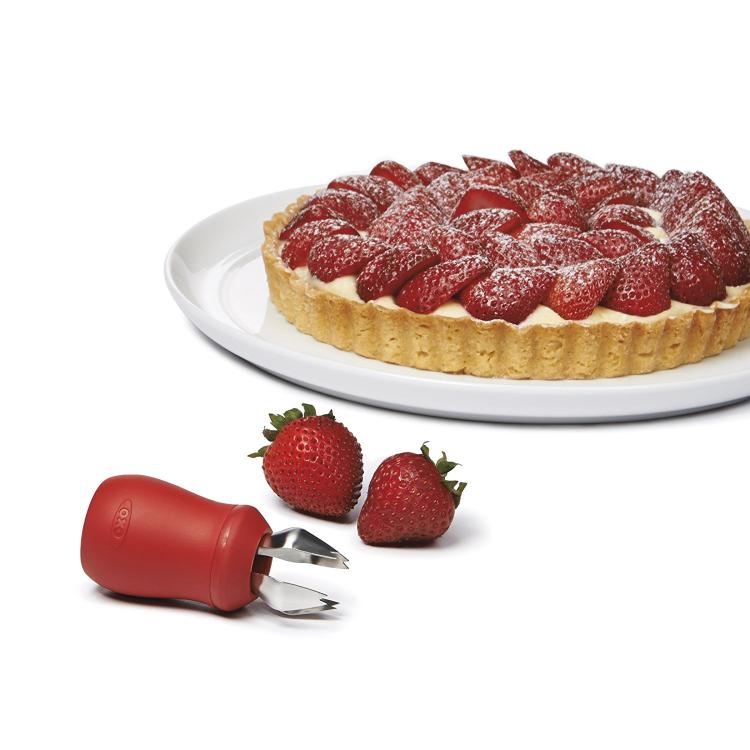 Subscribe To Our YouTube Channel