Star Wars Sleeping Bag Lets You Sleep Inside Of a Tauntaun
By Ryan on 01/10/2018 4:09 PM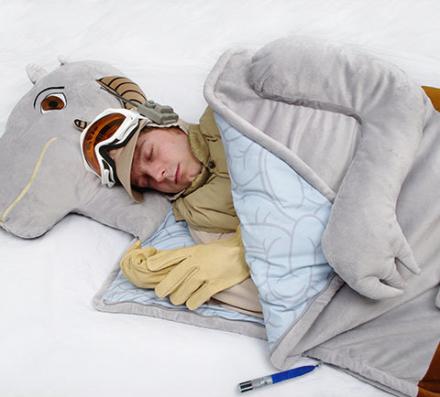 This sleeping bag is made to look like Tauntaun from Star Wars and allows you to pretend that you sliced open his dead carcass with a lightsaber and slept in his belly to keep warm. A perfect gift idea for any Star Wars geek, the snow lizard sleeping bag lets you recreate the amazing scene from the Empire Strikes Back and is an officially licensed Star Wars collectible.
Officially created and sold by ThinkGeek, the Tauntaun sleeping bag features a built-in embroidered Tauntaun head pillow, has built-in legs and a tail, a zipper pull that's made to look like a mini lightsaber, and a printed intestines pattern on the inside of the sleeping bag.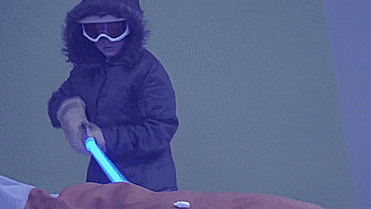 The Star Wars snow lizard sleeping bag is made from 100% polyester, is machine washable, and offers enough room for adults while allowing plenty of room for kids by measuring 67 inches long x 33 inches across (not including the head pillow).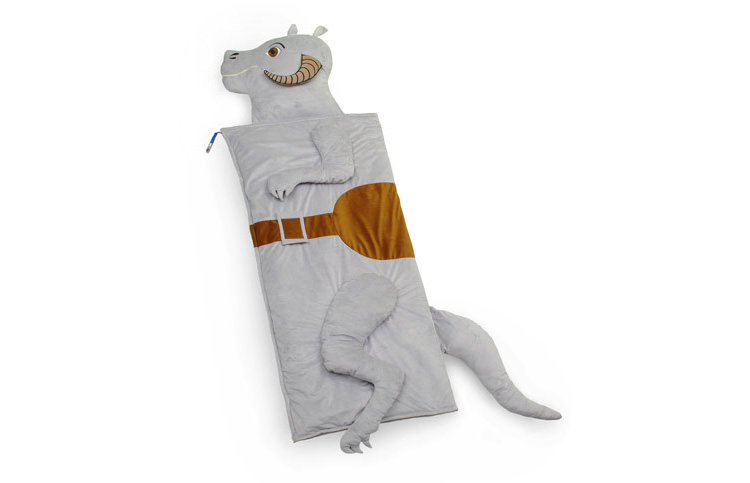 The Star Wars Tauntaun sleeping bag is unfortunately not rated for sub-zero outdoor camping, and is an indoor sleeping bag only that's not meant for actual outdoor camping.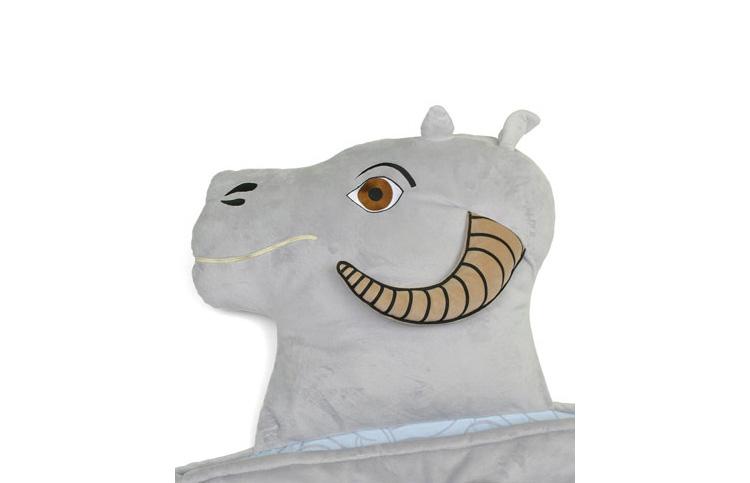 Check out the Star Wars sleeping bag in action via the video below.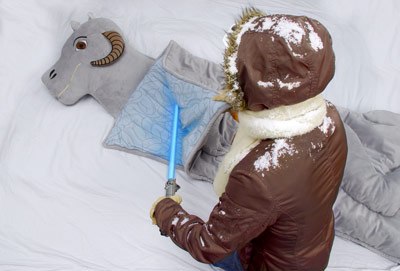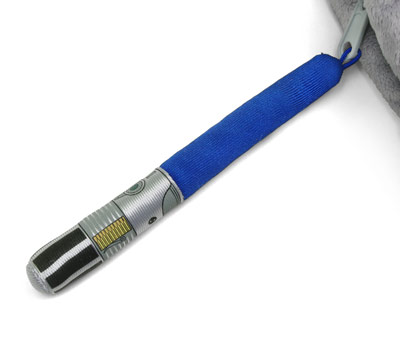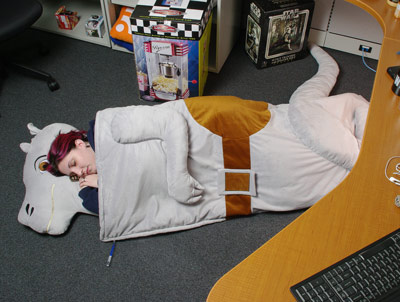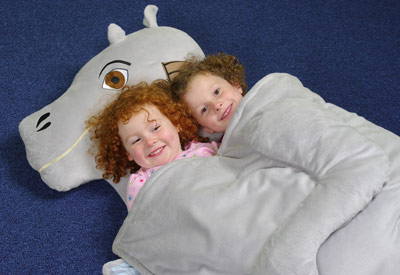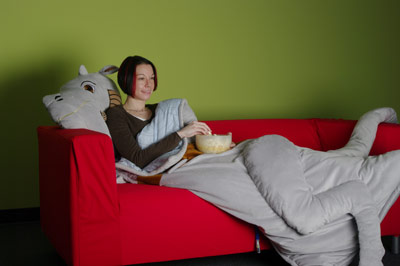 Subscribe To Our YouTube Channel