This AT-AT Walker Aquarium Statue Gives Your Fish Tank a Star Wars Theme
By Ryan on 10/27/2021 9:05 AM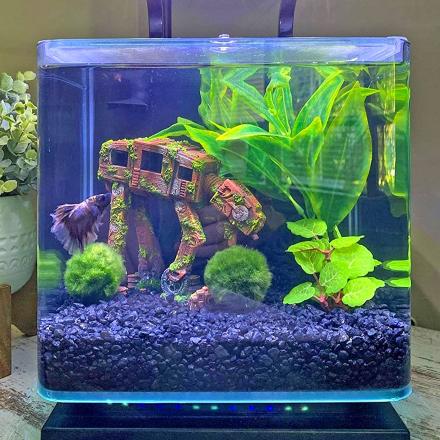 The Star Wars franchise is pop culture at its finest, the movies have shaped the childhoods of many if not all of us. The phrase May the Force Be with You is synonymous with their franchise movies, and has grown to become a popular phrase among fanatics and admirers alike. Darth Vader is regarded as one of the best villains of all time, so this franchise will be part of our pop culture for many years to come. Now, how about owning a piece of the amazing movies in all their vintage glory and the amazing part is you can keep it right in your living room to improve the décor.
The Star Wars aquarium statue looks like an AT-AT that has been left on Endor for centuries collecting a lot of rust and local flora along the way. It's ideal for small and medium-sized fish tanks, typically 5-50 gallons, and the statue doesn't take up a lot of room. Star Wars fans will recognize the tank as the destroyer walking tank used by the Empire to destroy the Rebel Alliance.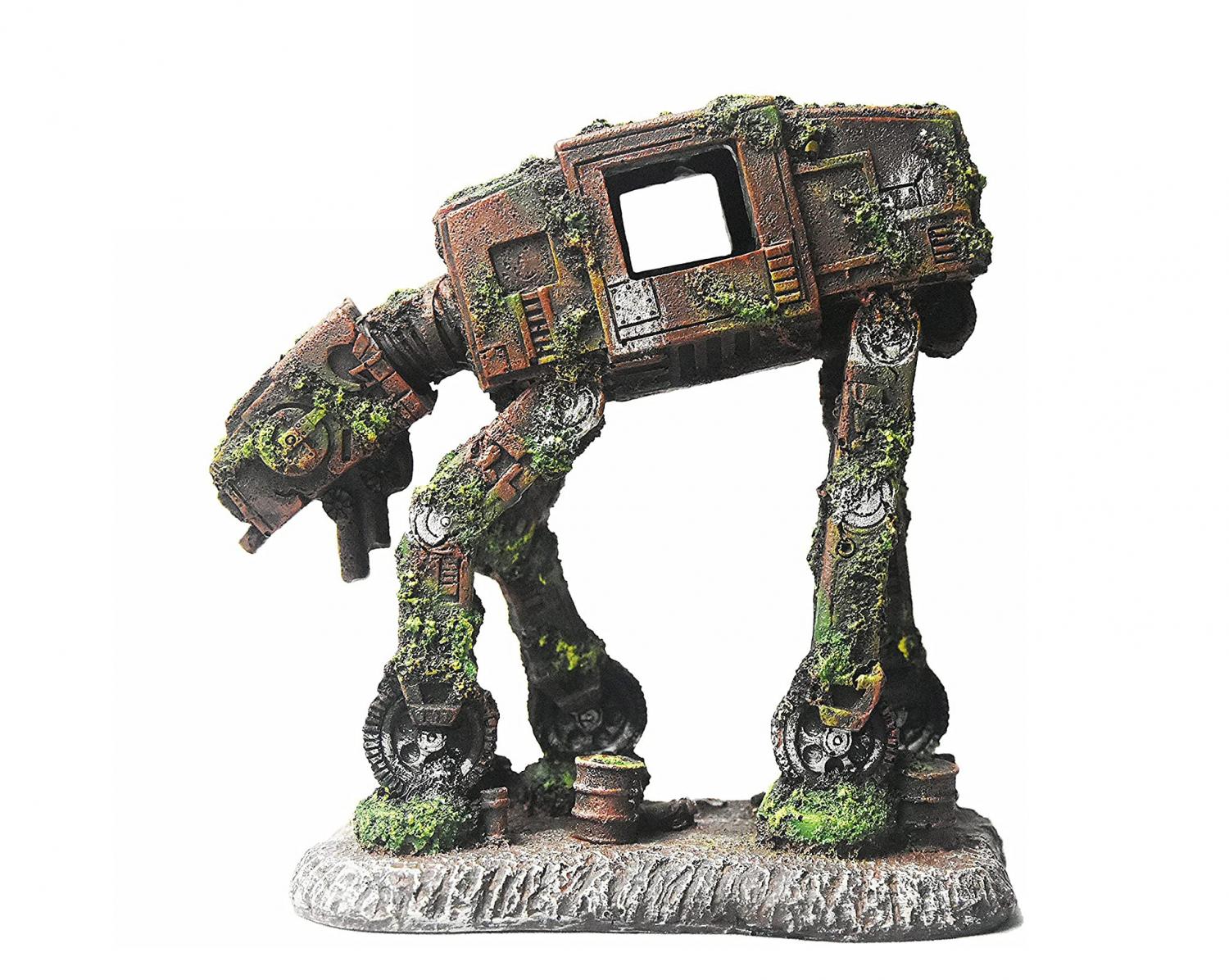 The At-At aquarium statue boasts of a monolithic shape and the whole thing is hand-painted. In your aquarium, it will look like a fantastic moving castle that majestically walks at the bottom dominating that aquarium world.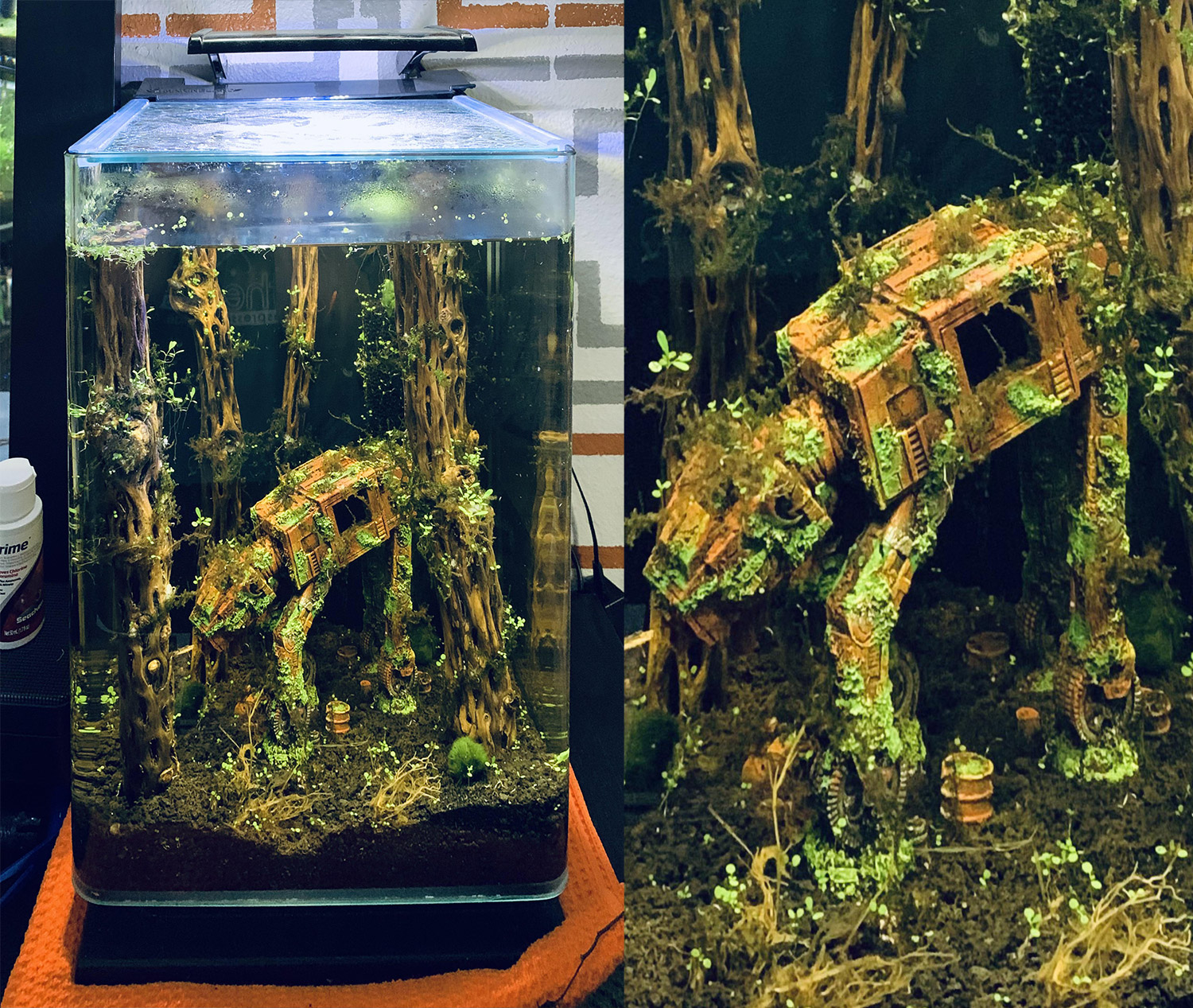 Credit: u/chuck_2565
A reddit user that goes by u/chuck_2565 posted some pictures of an At-At figure in her newly remodeled aquarium and they quickly went viral. Posts in both the Aquariums and Star Wars subreddit loved the idea, which they subsequently showered her with upvotes which brought the post to one of the top 10 all times posts within the aquarium subreddit.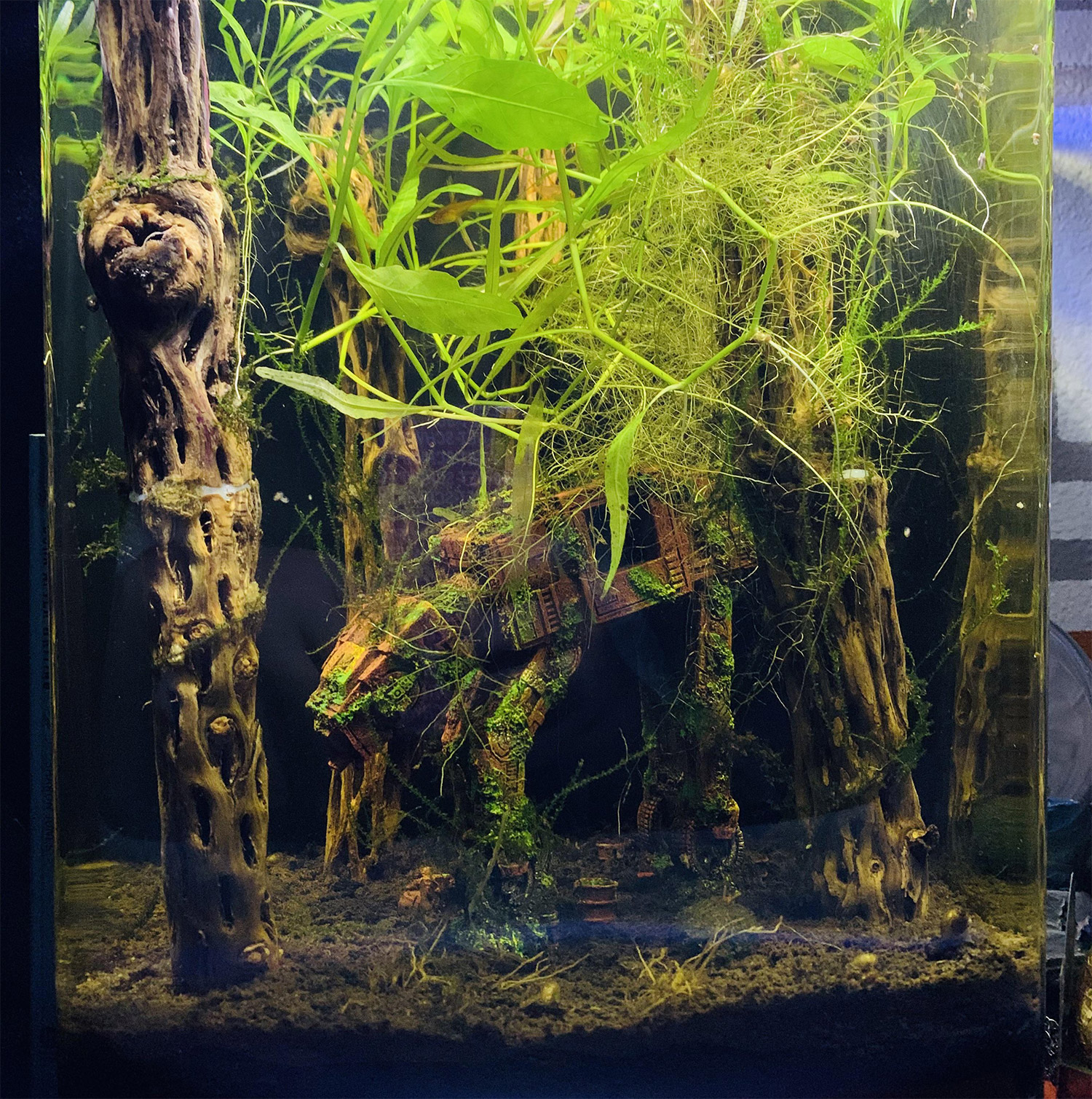 Credit: u/chuck_2565

An amazing piece of craftsmanship, the Star Wars At-At aquarium figure is only made of resin which is non-toxic, non-pollutant, and is safe for fish and water quality. Resin is suitable for all aquariums and fish, it also makes the statue durable and it won't fade with time. The vivid and detailed colors will add a lively and natural look to your aquarium.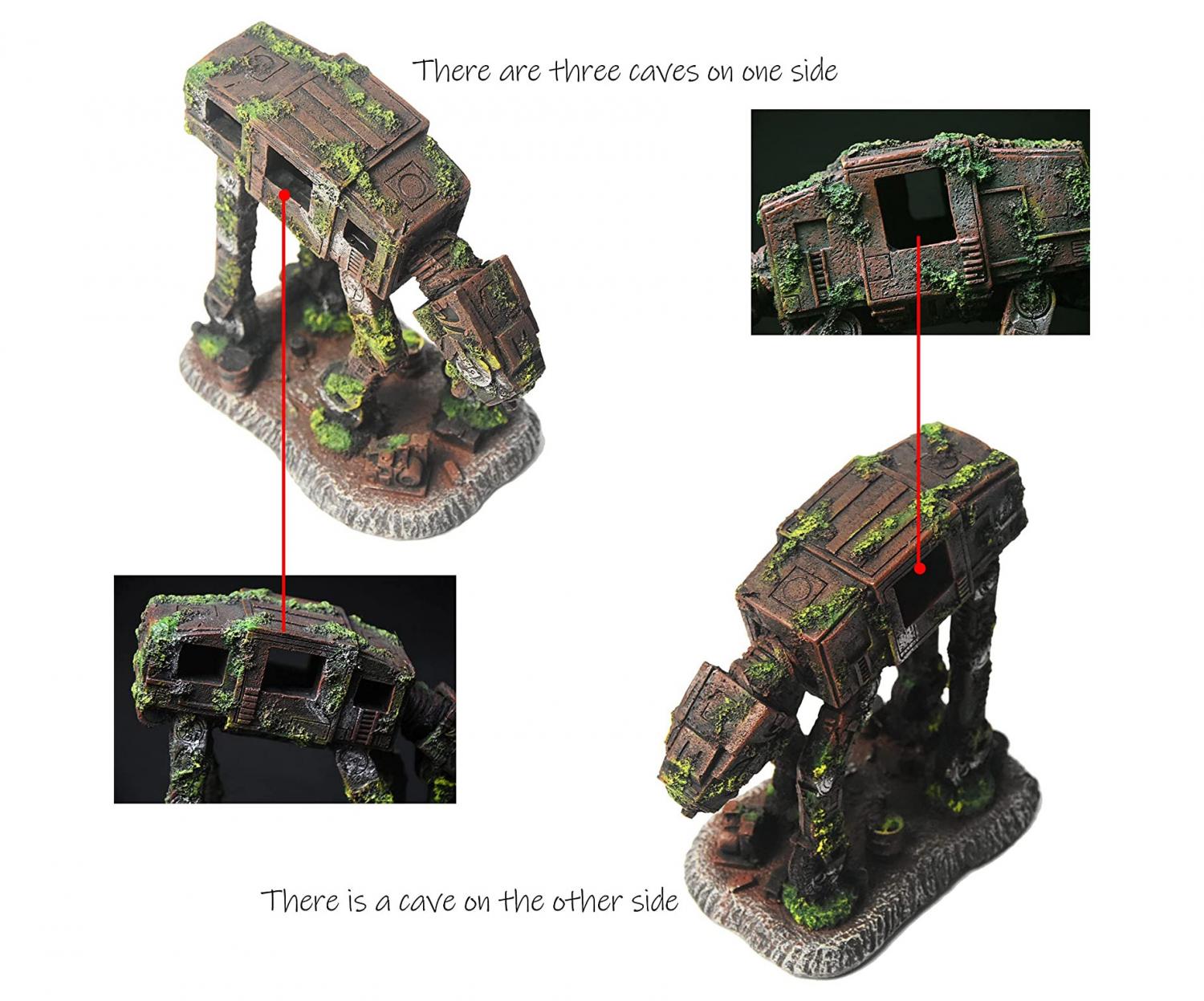 The at-at aquarium statue is a carefully handcrafted statue with a wonderful cave design on the abdomen, with three holes on one side of the statue and a single hole on the other side. The fish in your aquarium can use the holes and caves on the At-at for resting or just passage.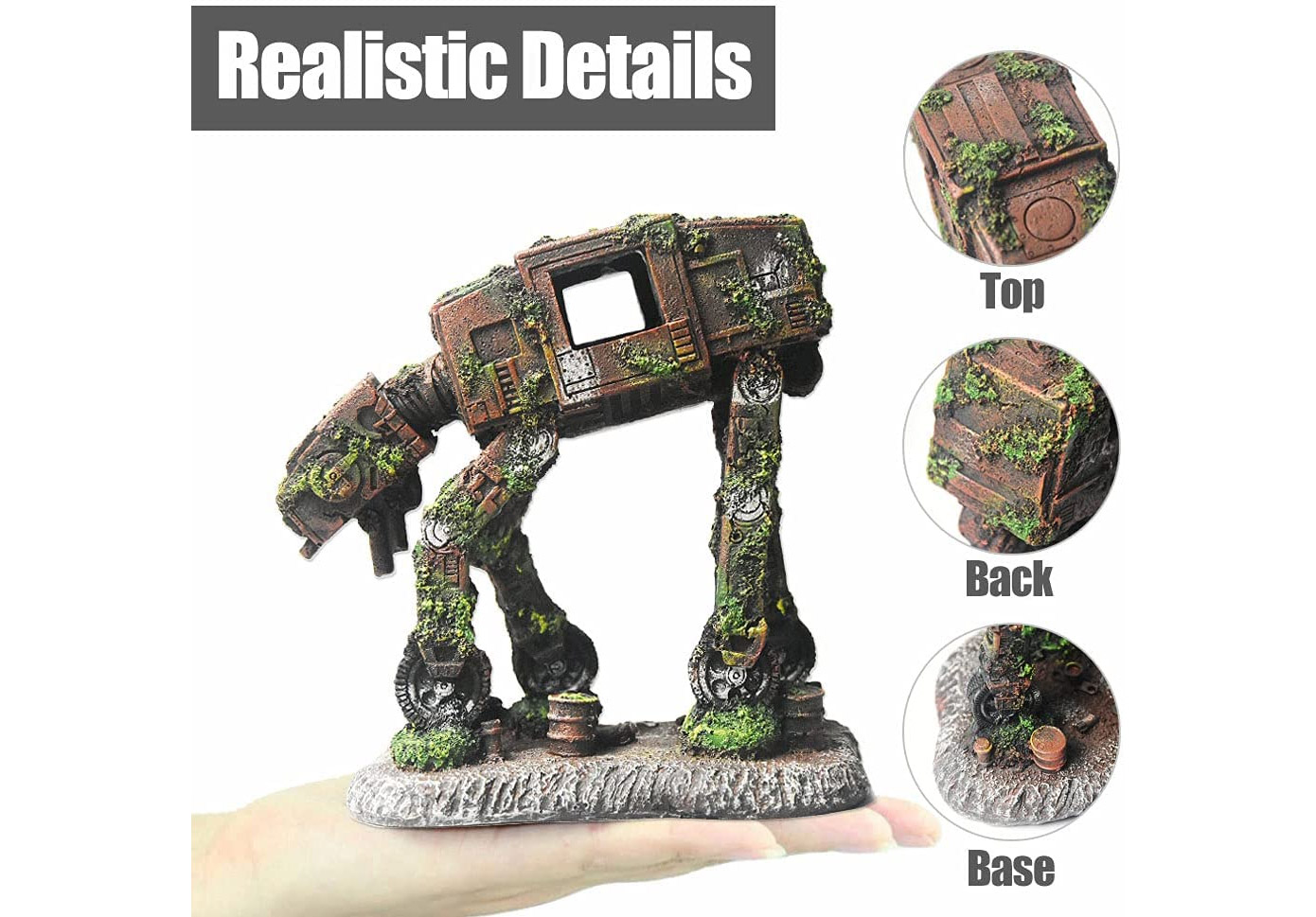 The At-at fish statue has incredible life-like details with a fake moss that gives it a realistic look. The hollow part of the statue can act as a breeding place for your fish, or somewhere where they can play, sleep, rest, and hide without worrying about getting hurt. The statue has a super grip due to a flat bottom and a hollow center. It can hold its position firmly at the bottom of the aquarium without floating at all. There are no special maintenance requirements needed and it's easy to clean, if you opt for it, you can leave it inside your aquarium forever.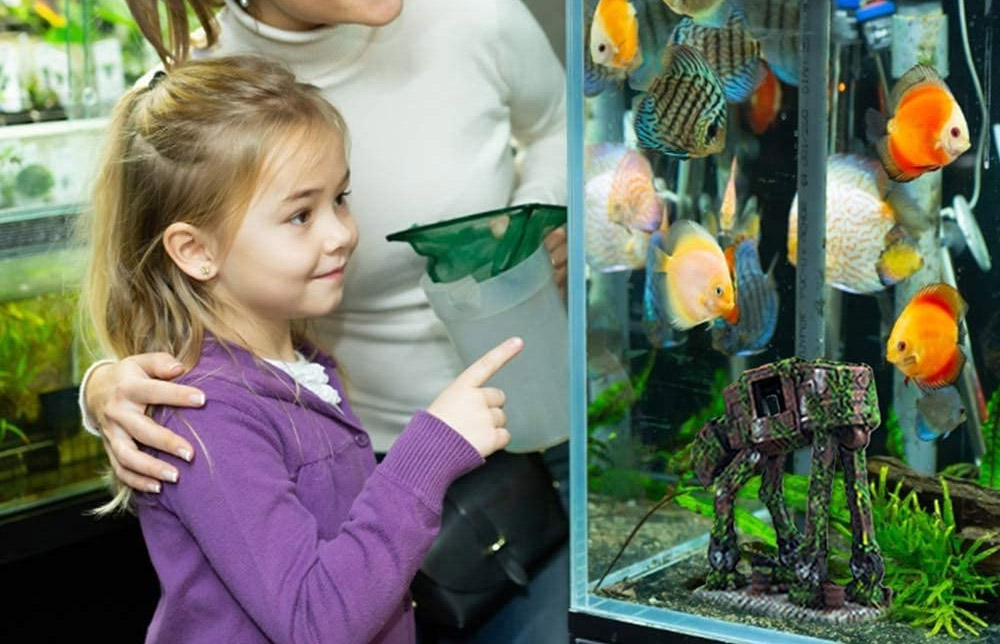 The At-At aquarium statue comes in two different sizes, including a larger statue that measures 9.3 inches tall x 8.7 inches long x 5.2 inches wide, along with a smaller version that measures 5.9 inches tall x 5.5 inches long x 3.3 inches wide.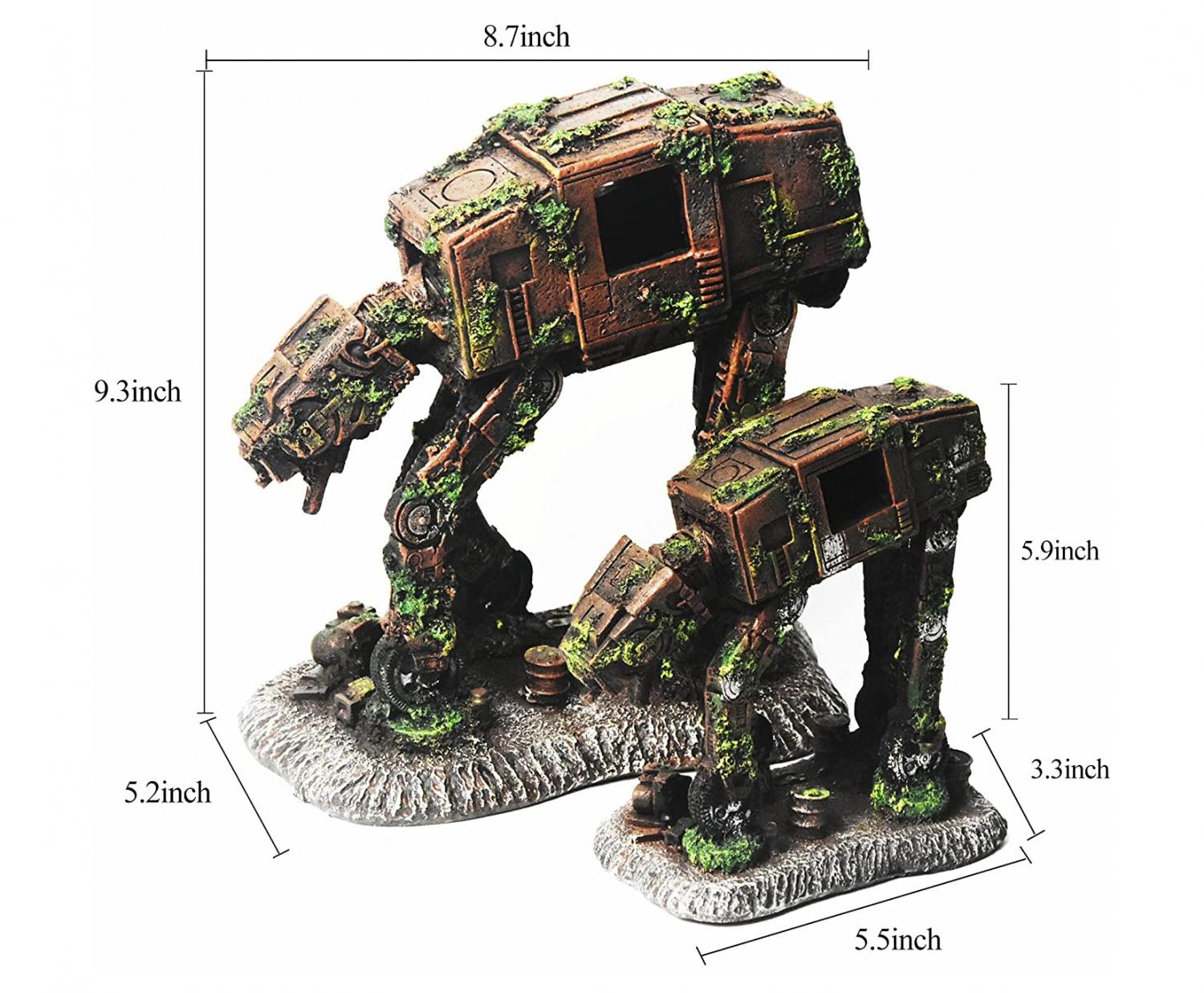 You'll be bringing picturesque views to your aquarium and joy to your fishes. It's a durable statue that can last for eternity and if you happen to accidentally break it, a little glue can restore the part. Before putting the statue in your water tank it's best if you wash it in clean water to remove the dust and paint smell. After that, there is no need to clean the statue too often. When you're changing your tank water, you can also clean it with flowing water.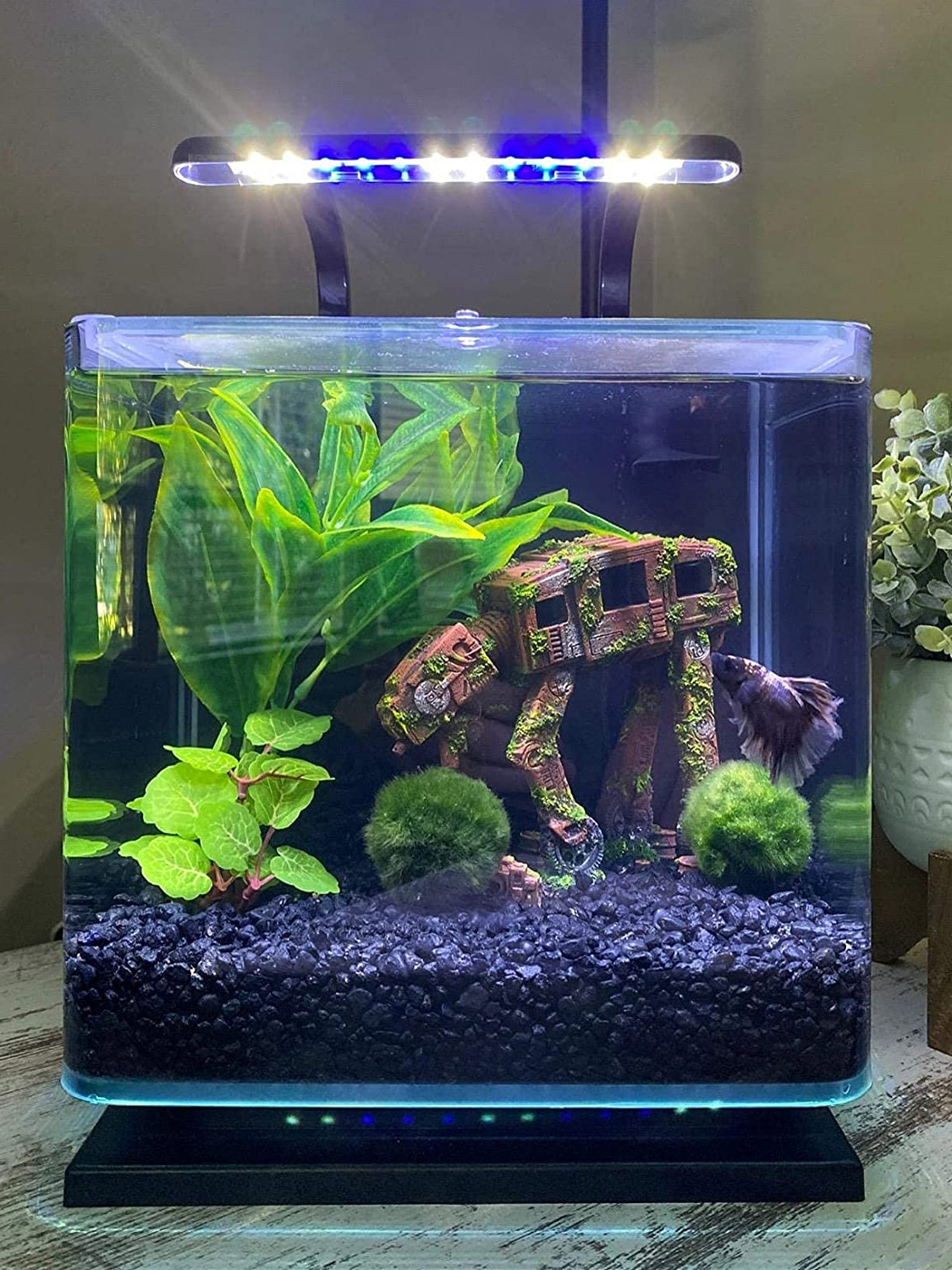 The statue has some odor due to the resin material used to construct it but it is non-toxic and safe for both the fish and water. It's double-sided so you can place it anywhere on your aquarium and facing any direction. The fake moss also is good for decoration and makes the statue blend in well with other decorations in the aquarium adding more scenery and your fish will be having more fun. To make sure that your fish don't get injured, the edges of this aquarium statue are smooth.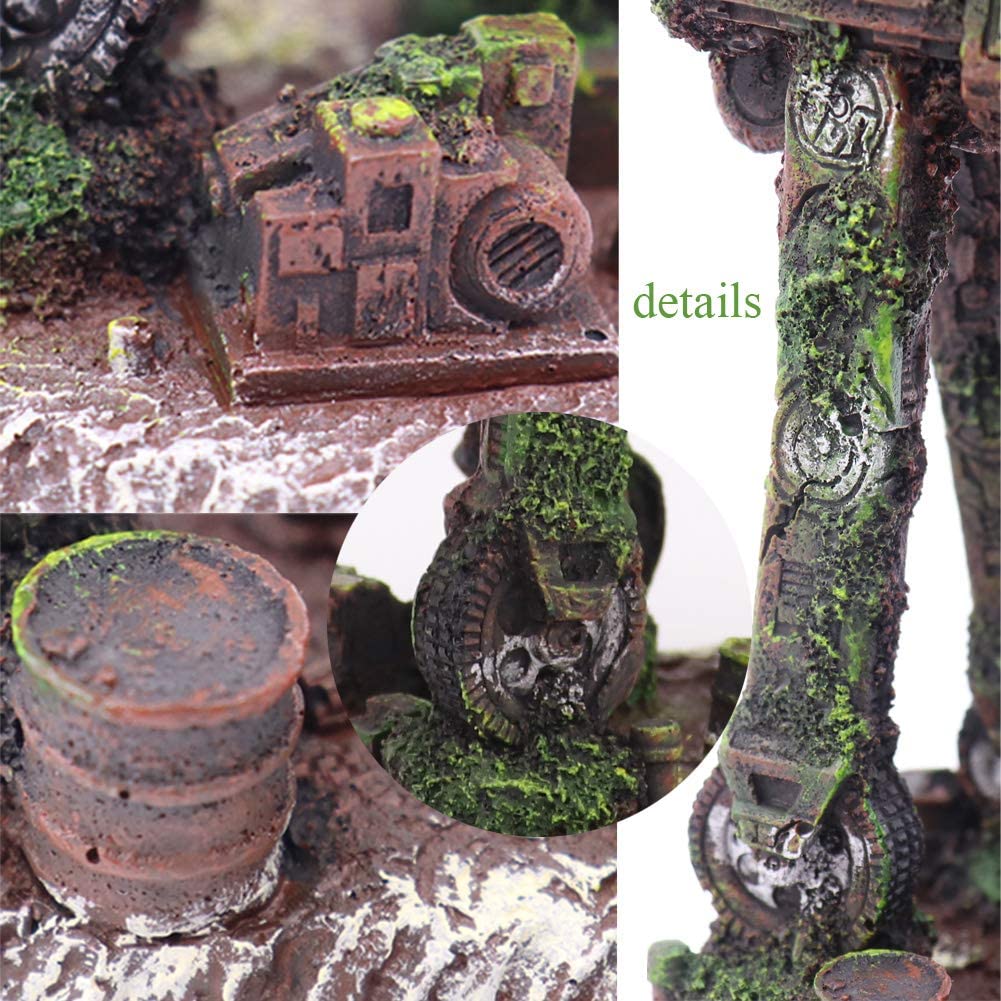 Small aquarium fish like betta, hermit crab, crayfish, guppy, and suckerfish, generally those smaller than 5 inches, will find a home at the hollow part of the statue. It's a magnificent and cool piece of aquarium décor that becomes its focal point just because of wonderful it looks. There are several pieces of wreckage at the feet of the statue including some very rusty drums covered in fake moss that add to its lifelike appearance.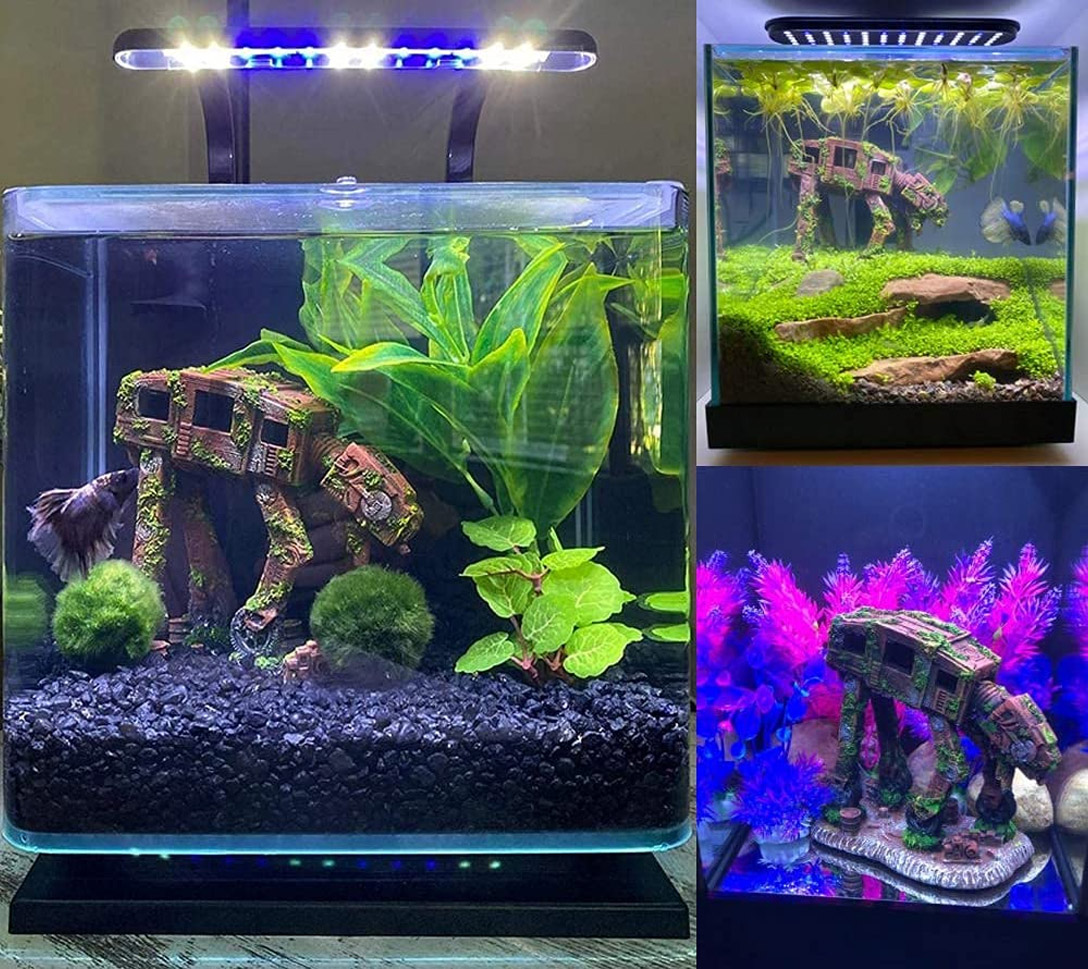 The resin material is perfect for all aquariums and fishes and will do with both salt and fresh water. No matter how long that statue stays underground in the aquarium, it will never fade. It's worth every penny and not to mention the Star Wars memories as we look forward to the next installation of the franchise.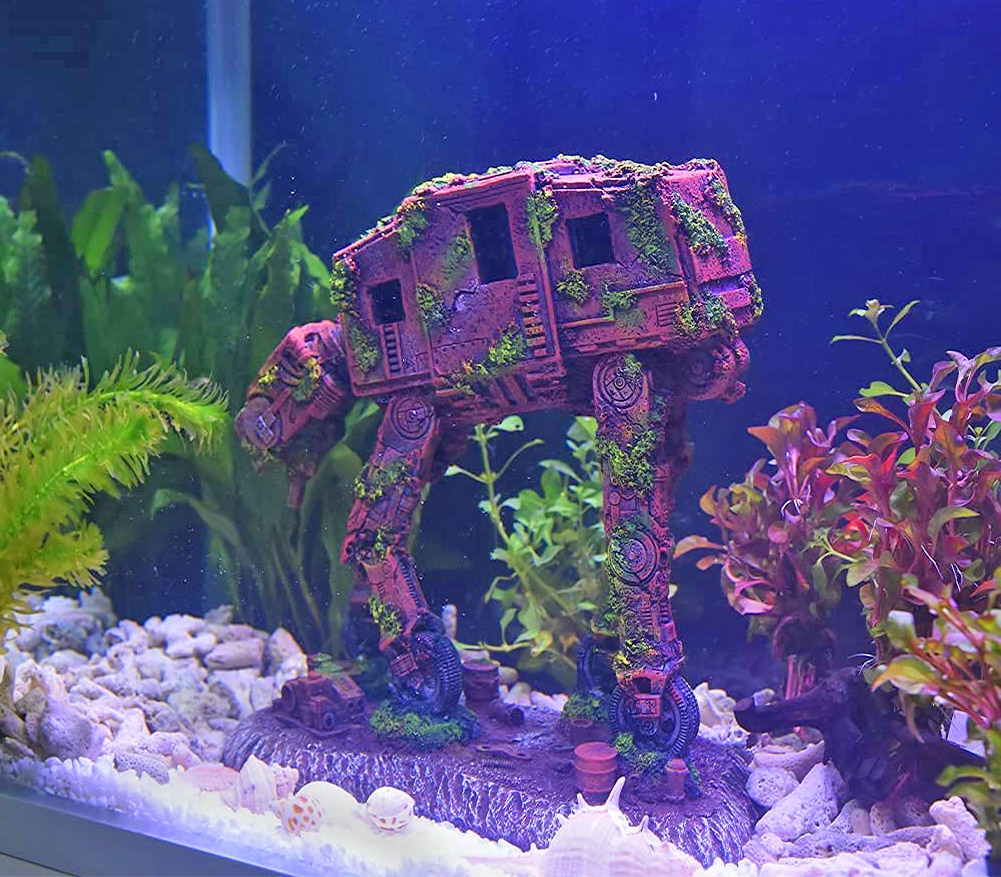 Check out the Star Wars themed AT-AT aquarium statue in action via the video below!
Subscribe To Our YouTube Channel