Star Trek Tridimensional 3D Chess Set Replica
By Ryan on 02/09/2018 11:47 AM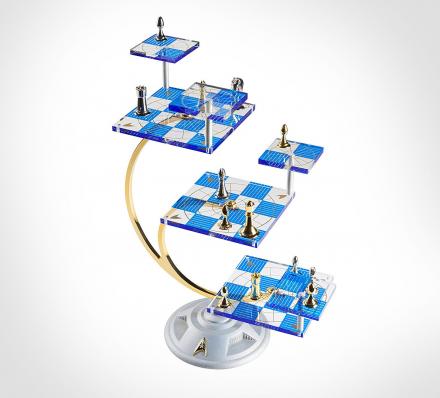 In my opinion, Star Trek TOS is the absolute best Star Trek there is. Period. End of story. Where the Next Generation was all prim and proper, Kirk and crew actually had guts and a cowboy attitude, with space being the old west. Aside from that, everything cool about Trek came from the TOS. Phasers, tricorders, and all kinds of other amazing props. One of the best props is seen in several episodes and that is the Star Trek Tridimensional Chess Set.
This beautiful replica from the Franklin Mint celebrates Star trek's 50th anniversary. This amazing set measures 14 inches tall when assembled. It's just too bad we can't play against Kirk, Spock and McCoy. The 32 chess pieces are precision cast: 16 are coated with sterling silver; 16 are coated with 24 karat gold.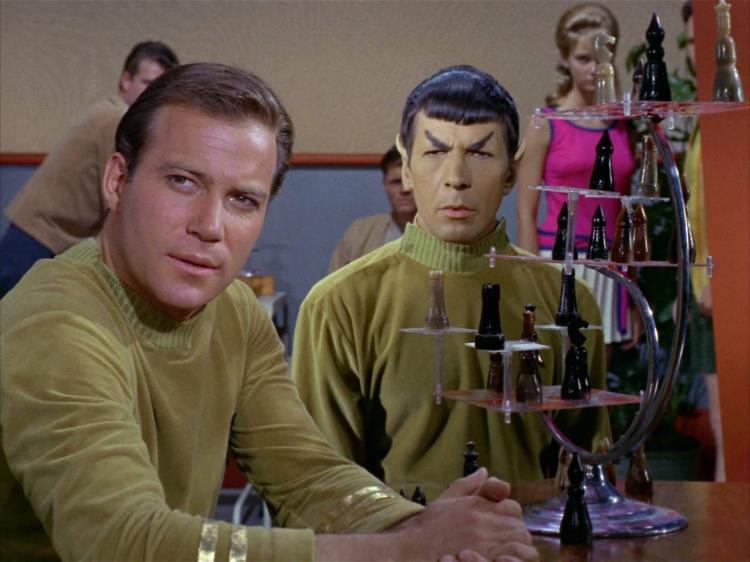 This 3D Chess Set features three main playing boards that measure 4.25 inches and four movable attack boards that measure 2.13 inches and the board is made of acrylic. As a special bonus, the replica Star Trek 3D chess game comes with a specially designed collectible booklet that contains the history of the game and the rules of play. This set takes chess and makes it an even more unique game than it already is.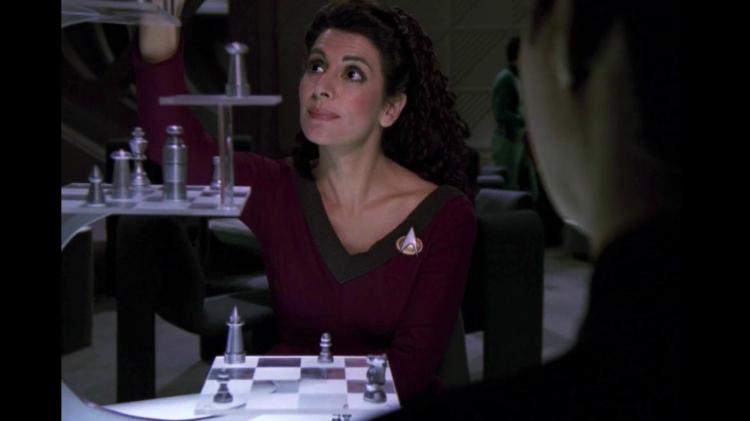 Check out the Star Trek Tridimensional 3D chess set in action via the video below as it's played on Star Trek The Next Generation.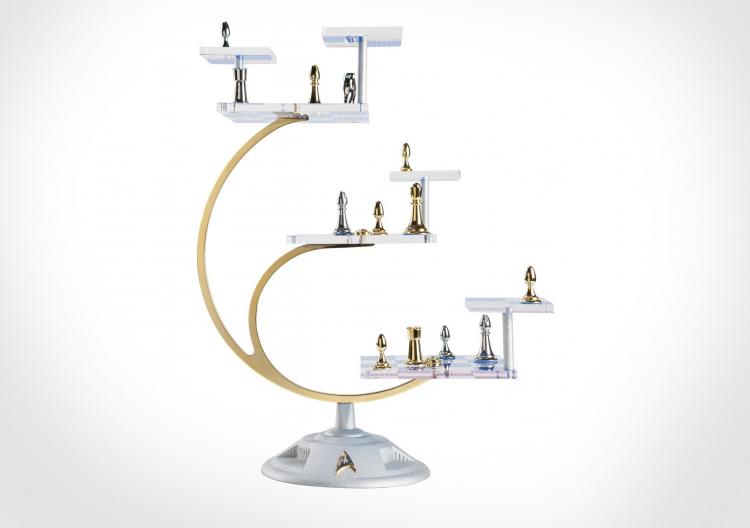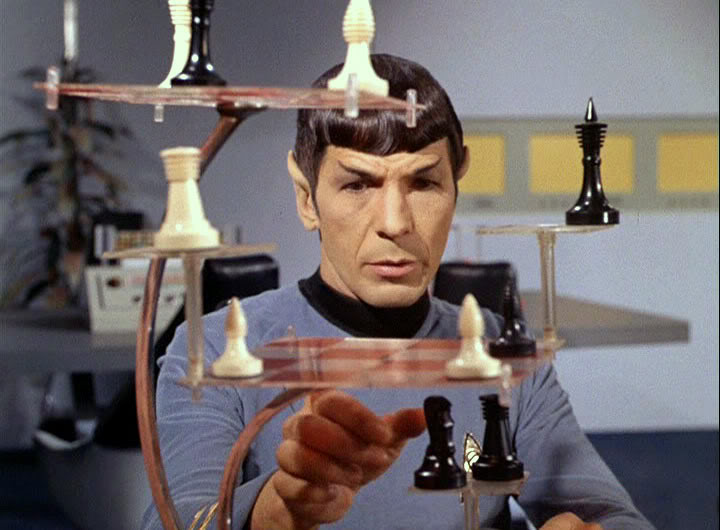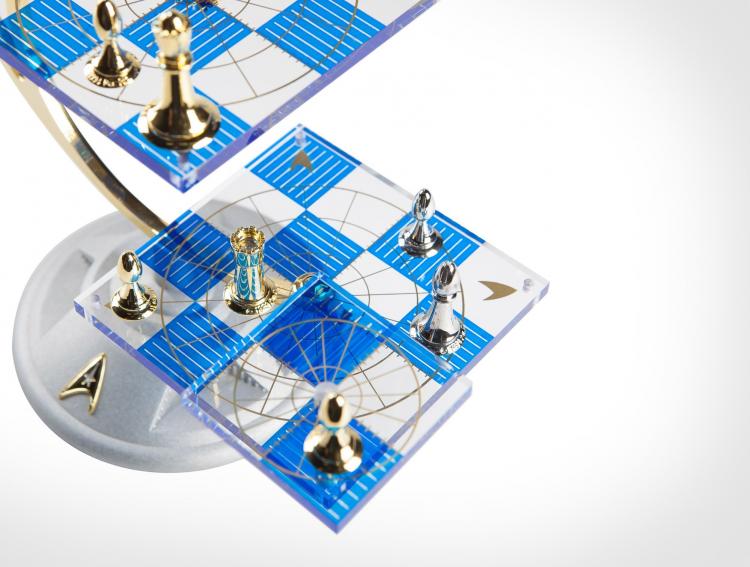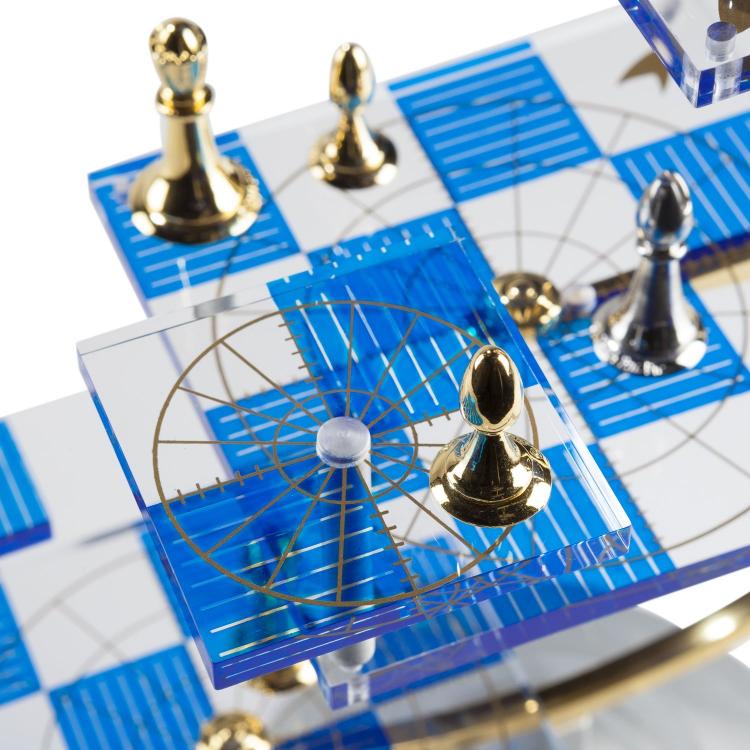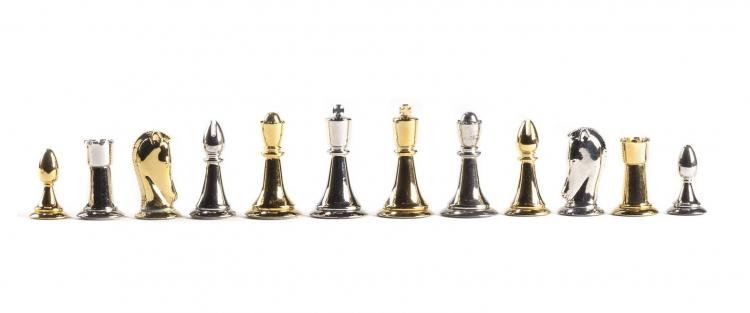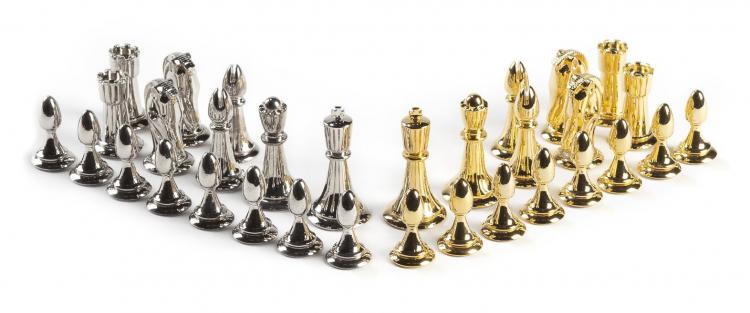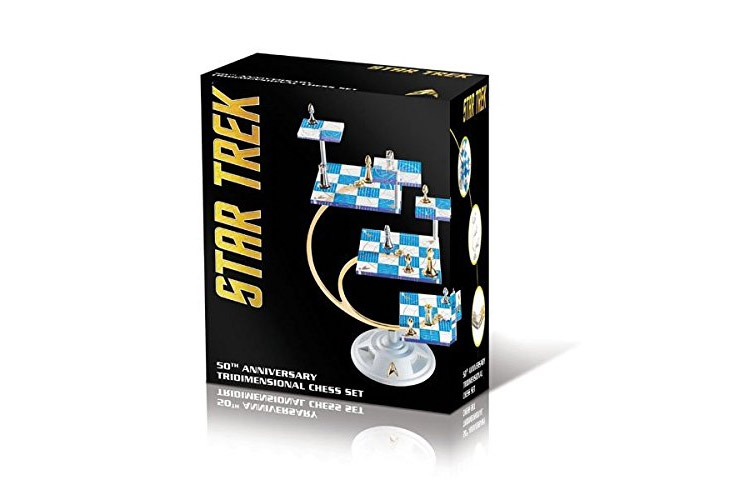 Subscribe To Our YouTube Channel