Stand-Up Weed Puller Removes Weeds Instantly From The Roots
By Ryan on 01/14/2019 4:24 PM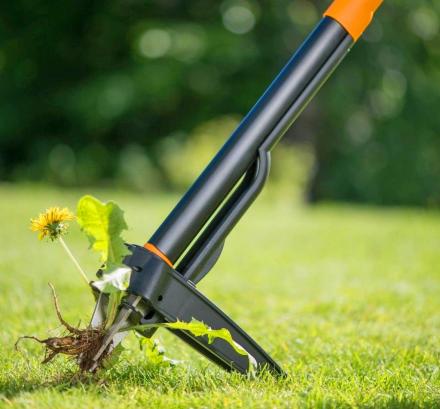 There's truly nothing worse than pulling weeds in your yard! You have to get on your knees and pull up nasty weeds which some of them have cactus-like needles sticking out of them that rip right through your work gloves! This unique weed puller lets you remove weeds all while standing up, plus it gets down and removes the weeds right from the root so it won't grow back the next day!
The Fiskars Deluxe Stand-up Weeder makes pulling weeds in your yard a walk in the park! To use it, just press the prongs into the middle of the weed, and push it down with your foot using the step to get the claws extra deep.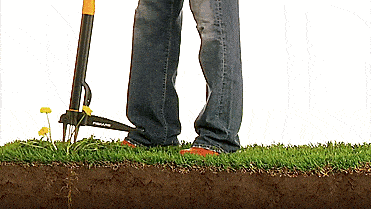 By stepping down on the foot pedal, it will lock the roots of the plant in the claws. You can then just pull out the weed, and then drop it into a yard waste bag or into the neighbors yard by using the easy eject mechanism on the handle of the weed puller.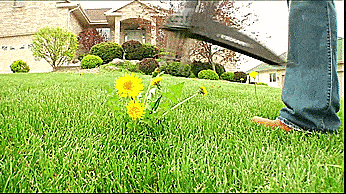 The stand-up weed puller allows you to easily rid your lawn of weeds without breaking your back, breaking the bank, or without having to use any chemicals that could be harmful to you or your pets.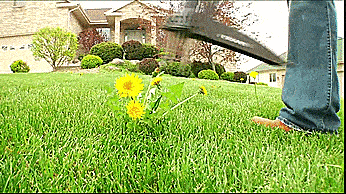 The Fiskars stand-up weed puller is perfect for removing dandelions, thistles, and other invasive weeds that show up in your yard. The weed puller has an extra long shaft to prevent having to bend or stoop, and the offset handle design offers improved ergonomics to reduce wrist strain and an enhance grip.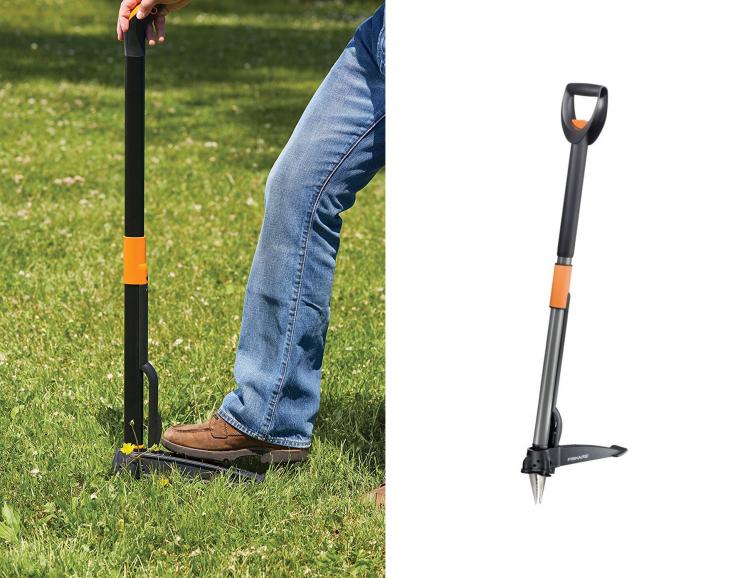 The stand-up weed puller measures 39 inches long, features a lightweight aluminum shaft, and has a viewing window into the foot pedal which lets you see right where it's going so you can stab it right into the middle of the weed to ensure you get the roots out when pulling.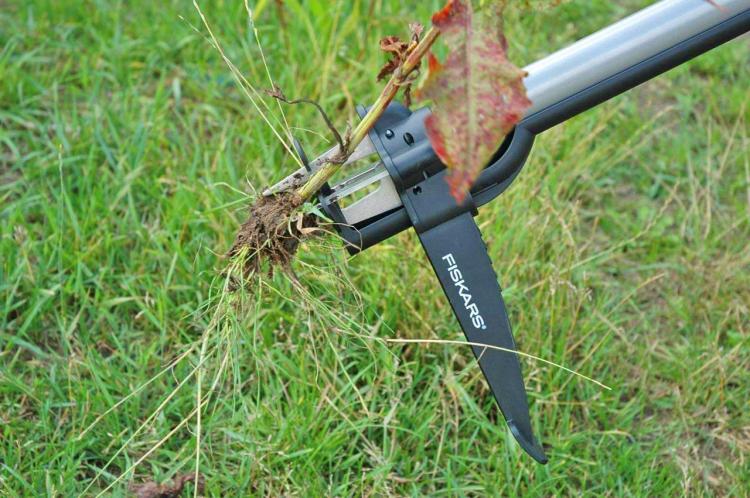 Check out the Fiskars stand-up weed puller in action via the video below.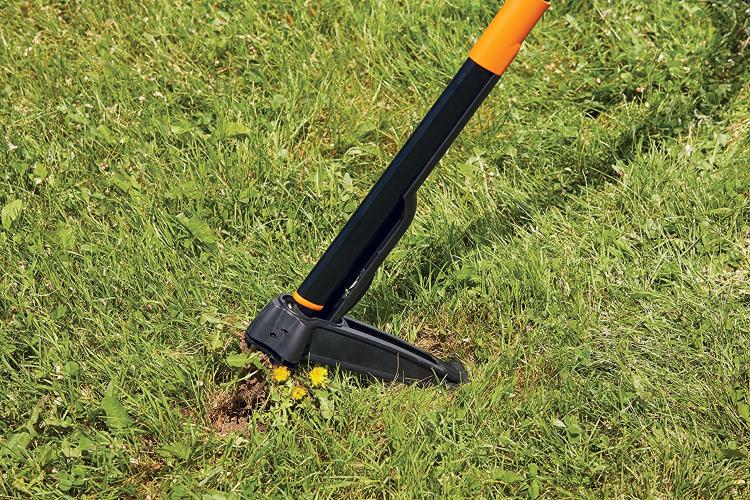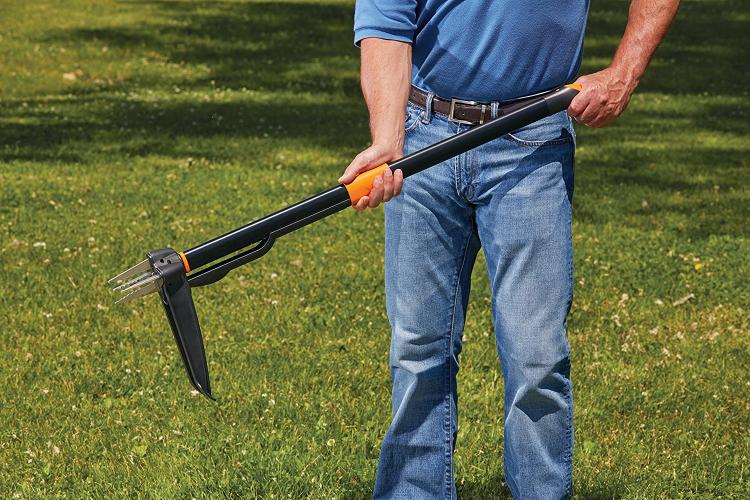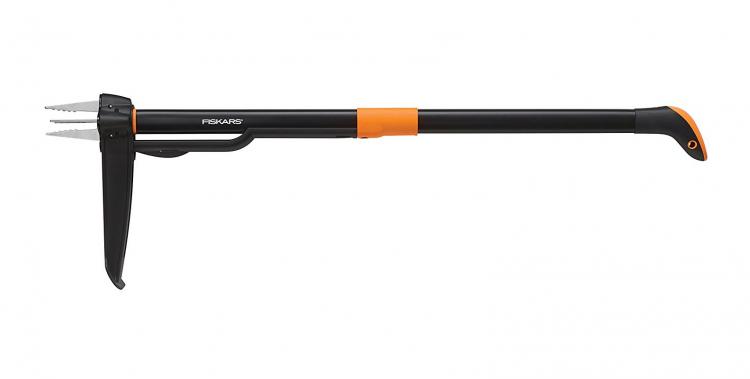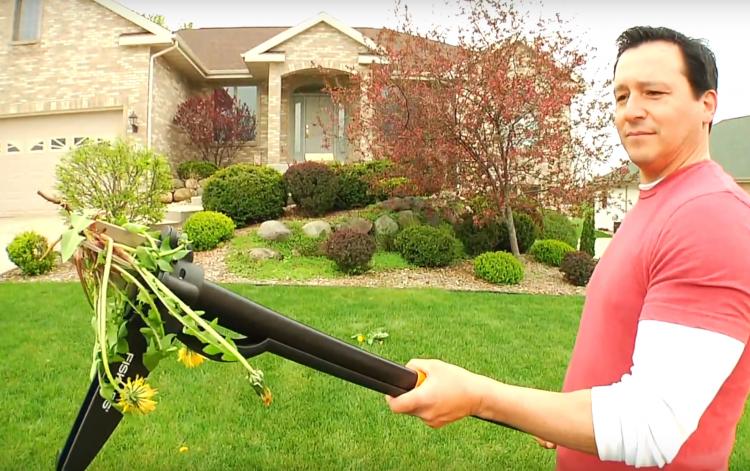 Subscribe To Our YouTube Channel