Sponge Gloves
By Ryan on 04/04/2016 7:36 AM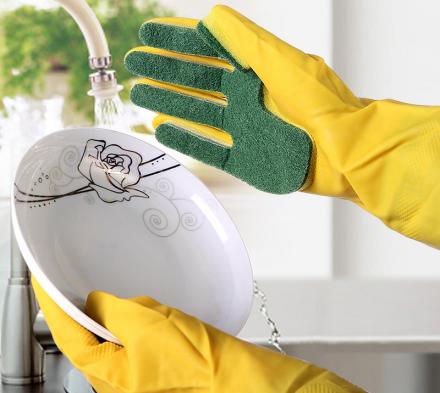 These cleaning gloves have a sponge that's built into one of the hands of the gloves so that you can easily clean your dishes without having anything extra to hold on to. The sponge covers your entire palm, and even takes the shape of all 5 of your fingers so that all you have to do is rub your hand on whatever you're cleaning to get the grime off. Perfect for cleaning grimy dishes, dirty counters, or filthy children, the sponge gloves not only make your cleaning duties that much easier, but will keep your hands and arms clean in the process.
The right hand of the glove set is equipped with a sponge on the glove, whereas the left glove is just a normal rubber glove. The gloves ergonomic design makes it a whole lot more comfortable to clean using a sponge, in that you won't have to hold a sponge in you hand while gripping with the force of a thousand suns. Now, all you'll have to do us rub your hand and fingers on whatever needs cleaning and you're job is done.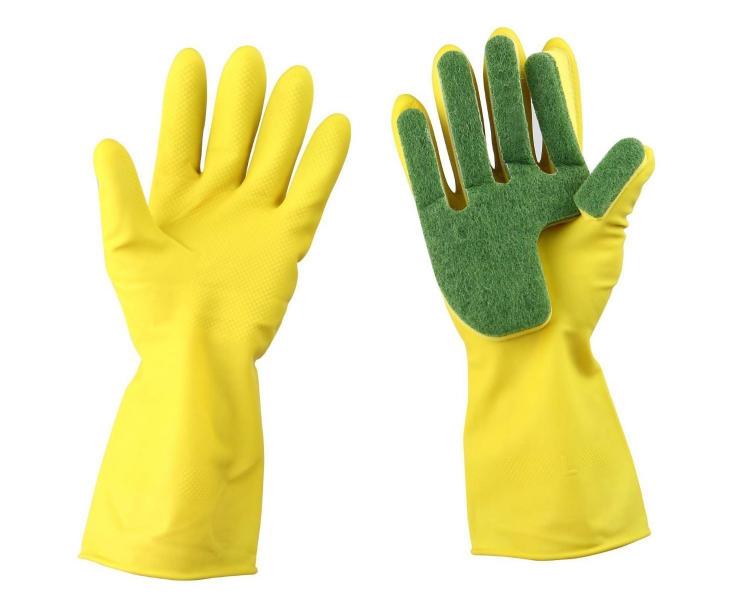 The sponge gloves are yellow in color, are made from latex, are medium in size which should fit most adult sized human hands, and measures 11.4 inches long x 3.9 inches wide.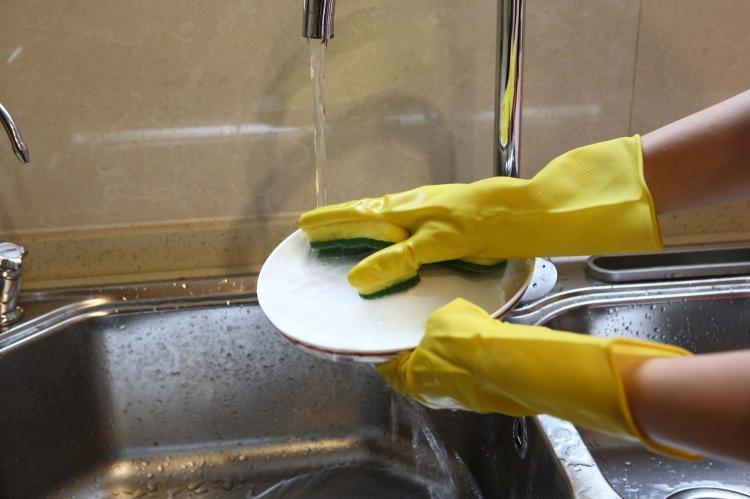 Check out the sponge gloves in action via the video below.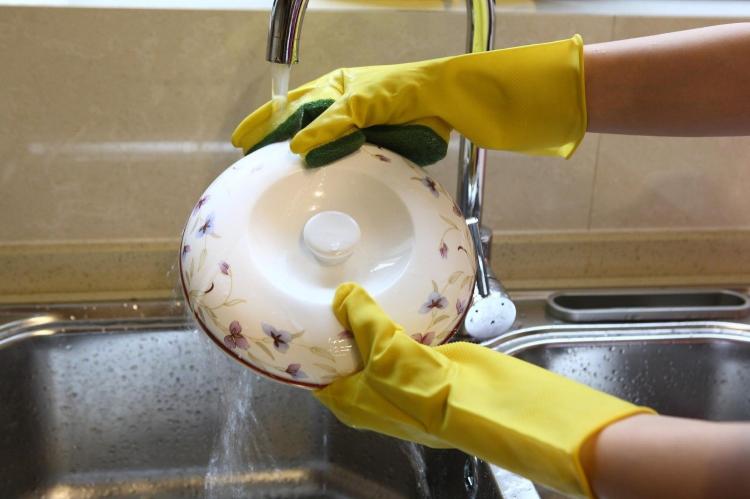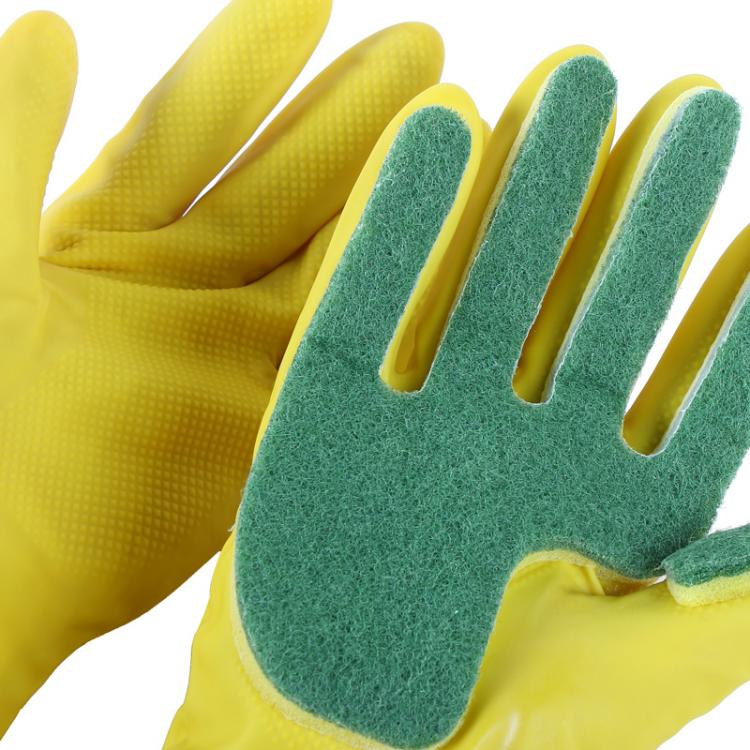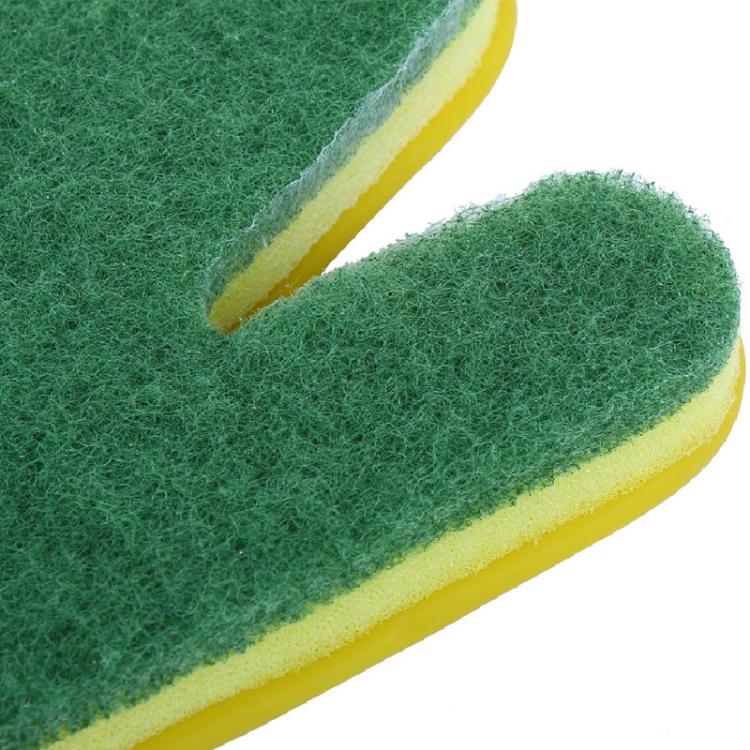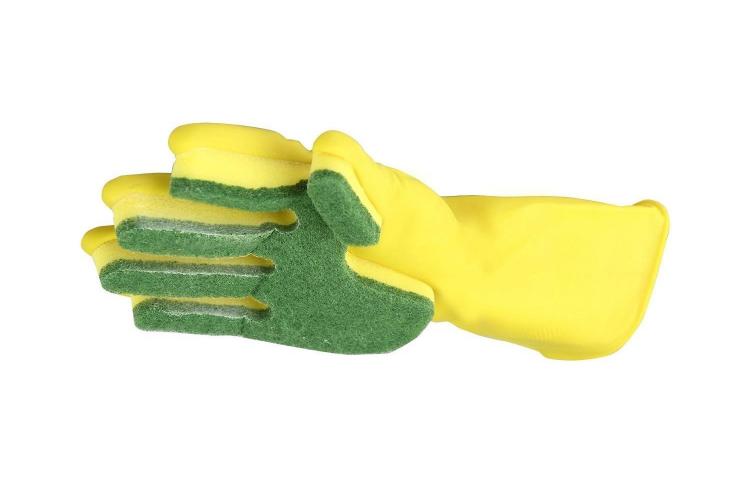 Subscribe To Our YouTube Channel