This Sofa Bed Has a Chaise Lounger That Pulls Up For a Storage Area
By Ryan on 03/08/2018 12:28 PM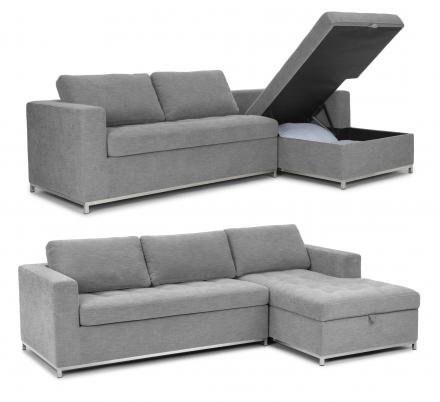 Storage. It's not just a problem on our smartphones and computers. We are always looking for more storage in our homes as well. The problem is that we have a finite amount of space and yet we keep acquiring more things. I think we need to turn to some very clever furniture to help with this problem. Furniture like this Sofa Bed that has a Chaise Lounger that pulls up to reveal another storage area. Now, this is clever and very cool design.
This quality piece of furniture is a hotel-grade sofa bed that does double-duty, allowing you to relax and sleep with ease. Make that triple duty, since the chaise section lifts up for extra storage space. That quality fabric upholstery and tufted seat cushion make this sofa bed look good.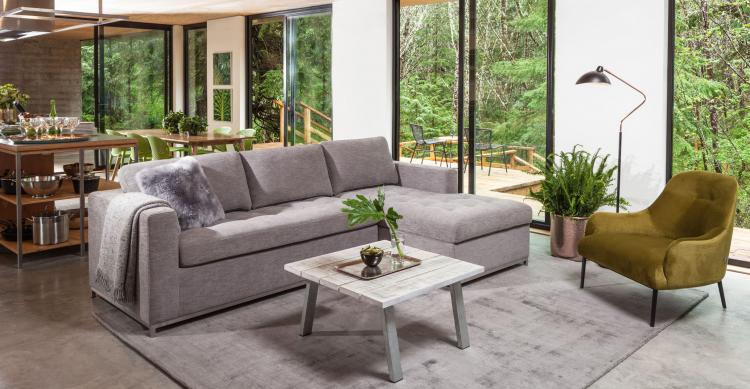 A perfect addition to any living room, or play room, the unique sofa bed with a pull-up storage area in the chaise lounger is great for storing kids toys, board games, blankets and pillows for the sofa bed, or really whatever your little heart desires.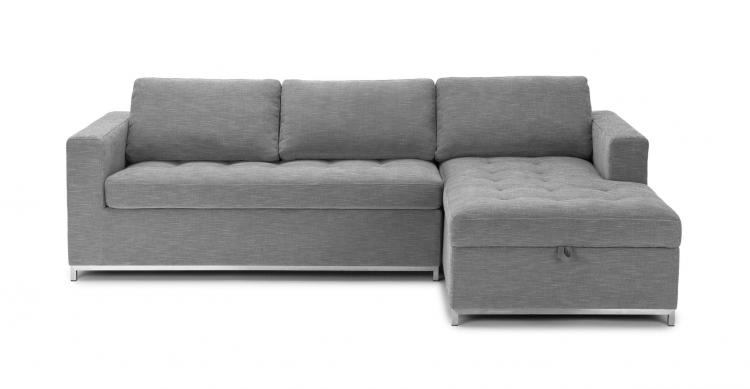 The Soma Dawn sofa bed features an industry standard Leggatt & Platt mechanism and a memory foam mattress that makes the bed super easy to pull out and put back in, plus it's super comfy for overnight guests.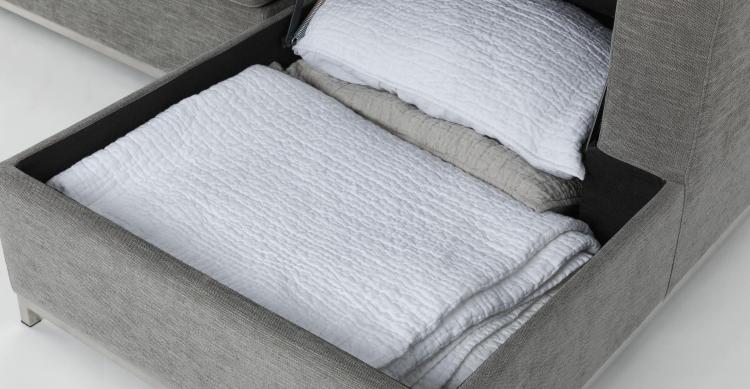 This sofa bed sectional with a storage area inside the chaise lounger has a mid-century style, and is made from Kiln dried Eucalyptus, stainless steel, high density foam, polyester fibres, sinuous springs, rubber webbing and pocket springs. Plus, it even has a memory foam mattress on the sofa bed!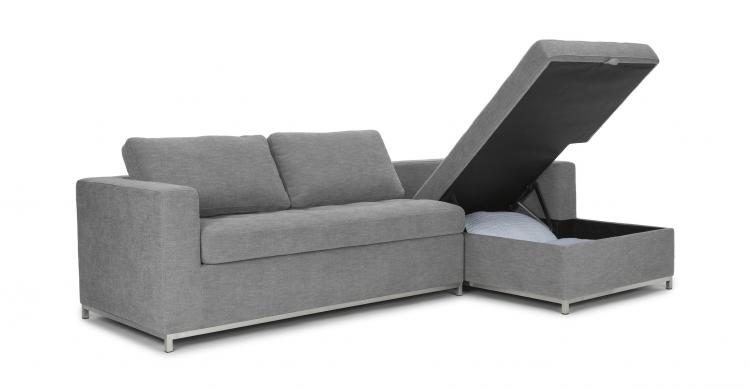 The sofa bed section with a storage chaise measures 35.5 inches in height x 104.5 inches wide x 64.5 inches deep in full size, has a seat height of 20.5 inches, the seat-depth is 19.5 inches with the chaise lounger having a seat-depth of 47.5 inches, and has an arm height of 27 inches.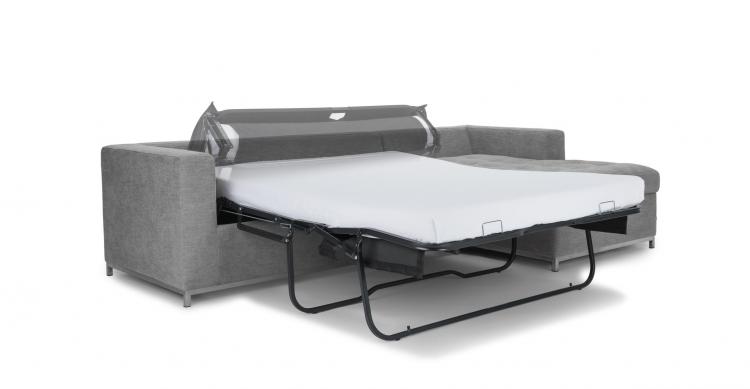 The Soma Dawn sofa bed sectional is dawn gray in color, weighs 294 lbs, and the mattress within the sofa bed measures 4 inches in height x 51.5 inches wide x 70 inches deep.