This Counter Sofa is Part Couch, Part Table, Part Bookshelf
By Ryan on 07/09/2020 1:12 PM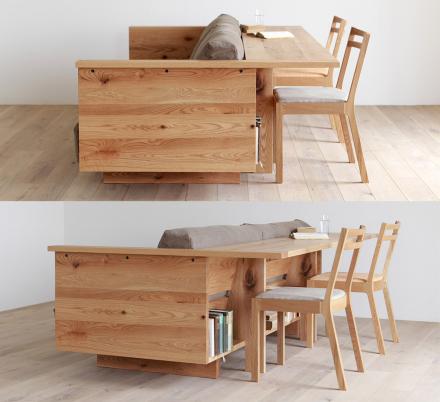 You may recall the table we posted about a while back that's made specifically for sitting behind your couch and providing a spot for beverages, and power to your devices. Well, this new couch design is a combination of a sofa, a table, and even a bookshelf. It's called the Caramella Counter Sofa, and it's made and sold by a Japanese company called Piano Isola. The rear of the sofa has a large surface area where you can sit 2 or 3 chairs behind it, and it even has shelving below the table-top where you can store books, games, Blu-rays, etc.
The combo couch and table design offers a great way to save space in smaller homes or apartments by combining the two most commonly used pieces of furniture in your home, the couch, and the dining table. If you have more than 2 people in your home, you may still need an extra table for eating, but it still makes for a great spot for up to 4-5 people to comfortable sit and watch the television (2 on the couch and 2-3 at the table).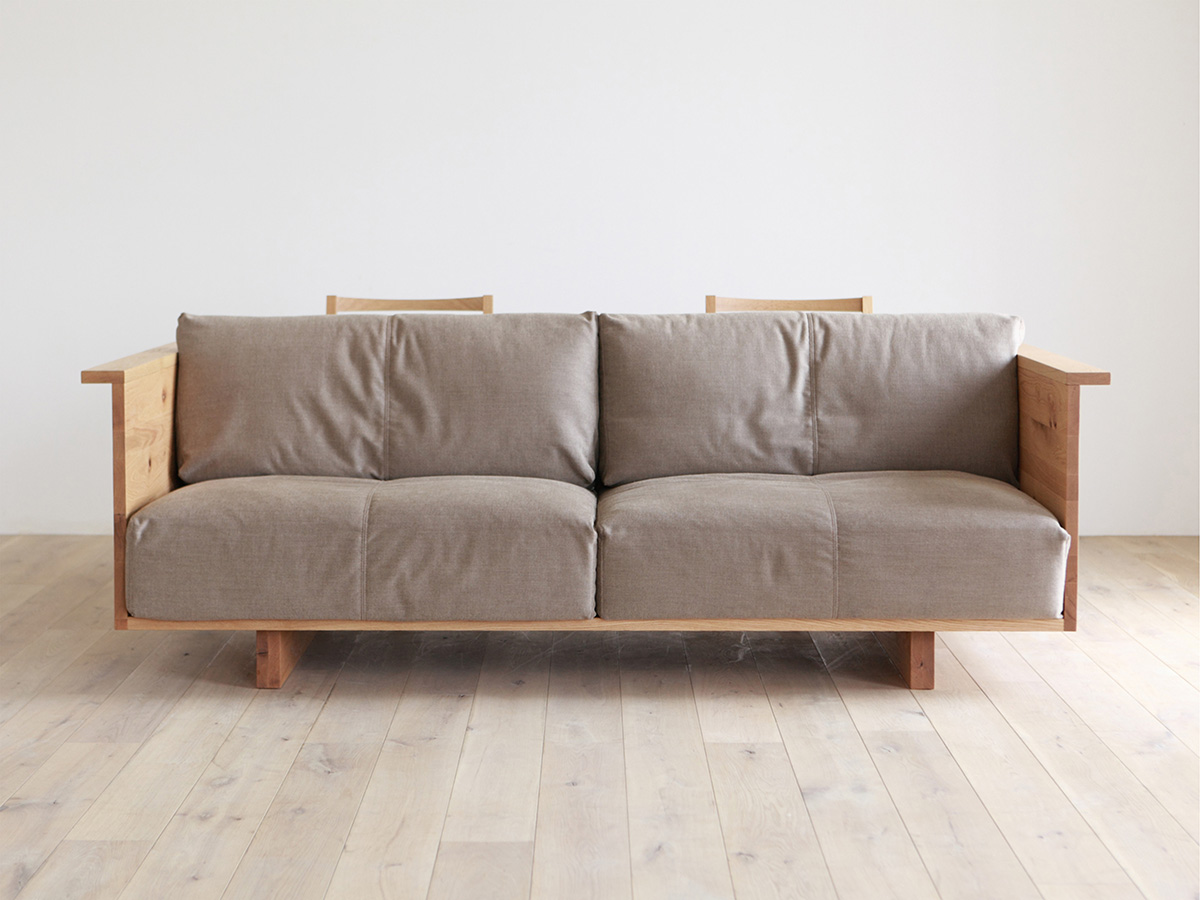 Designed based on minimalistic beauty, the comfortable tension created by natural materials creates a higher-grade space.
"A slightly higher arm that fits the counter top plate (H67 cm). It will be wrapped up and calm down. Because each one is finished by hand, you can feel the smooth feel and the innocent warmth. There is a counter behind the sofa, so you can have breakfast, watch a movie side by side on the sofa, or spend your time on the sofa and counter. By having a counter, it transforms the space into a multifaceted space that does not end in one role."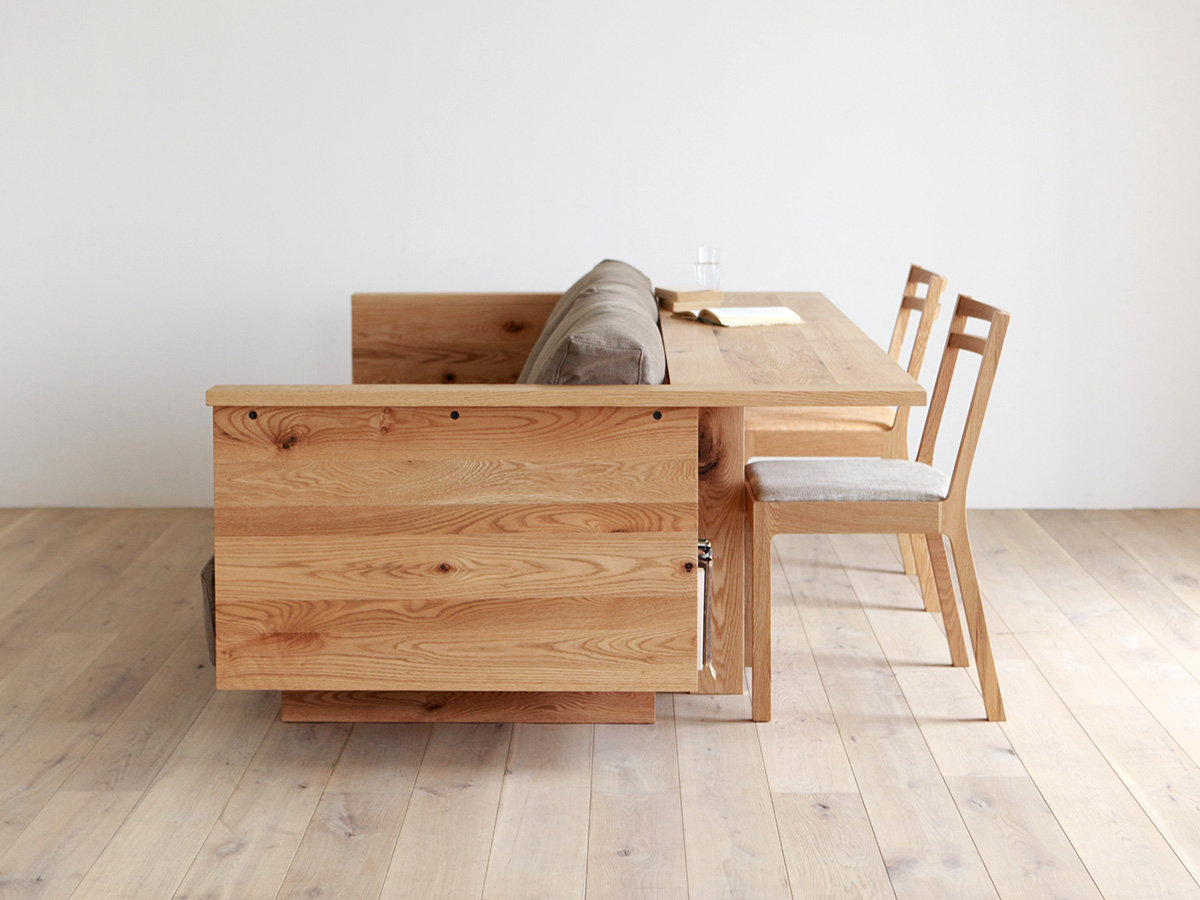 The combo couch and table furniture design comes in a few different variations, including one that's extra narrow at just 44 inches wide, up to a larger version that measures 82.6 inches wide. Though, each versions still has a tabletop height of 15 inches tall. The combination couch and table furniture piece is made from solid walnut and oak wood with an oil finish, along with cushions made from leather, cloth, and synthetic skin. The cusions are filled with rigid urethane foam, chip urethane foam, coil spring, feathers, and resin cotton.