Snack and Go Travel Bib - Snack Holding Bib
By Ryan on 09/04/2018 10:33 AM (Updated: 09/20/2018 2:15 PM)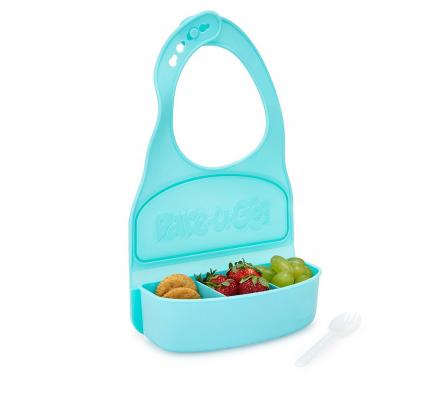 Everything's better when it's dual-purpose, especially products for kids! This unique bib not only keeps milk, crumbs, drool, puke, and everything else off your babies clothing, but it also has a little pocket to hold snacks. Designed for on-the-go parents and babies, the Snack & Go travel bib snacking and grabbing munchies no matter where you are.
The travel bib snack holder clips right around your child's neck like a regular baby bib, and has 4 different settings depending on the size of your child. It comes in two different colors to choose from (turquoise and grey), and it's made from food-grade silicone that's dishwasher safe.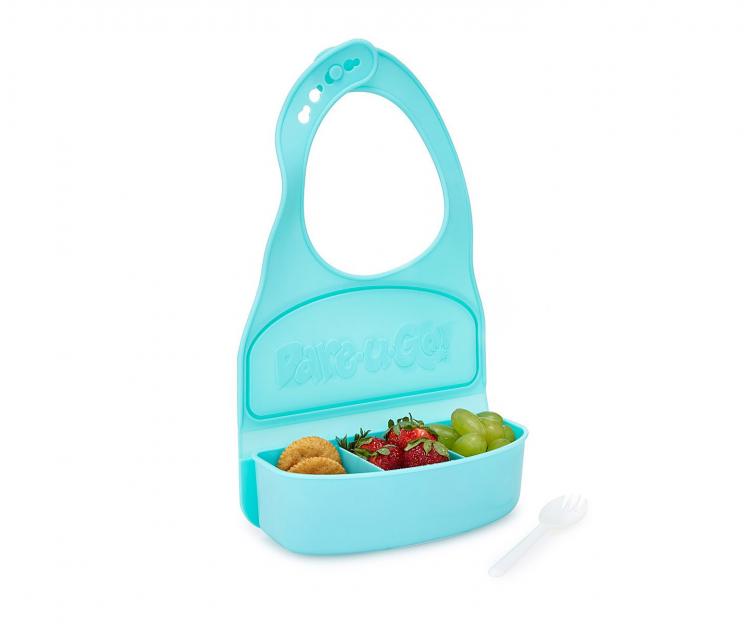 The snack and go baby travel bib is super easy to clean, is air-tight so no crumbs will fall out the bottom, it fully closes for easy storage, and is in the perfect location for little hands to grab munchies right in front of them.