You Can Now Get Little Mermaid Boots With Snow Globe Heels Featuring Ariel and Ursula Figurines Inside
By Ryan on 01/02/2022 8:00 AM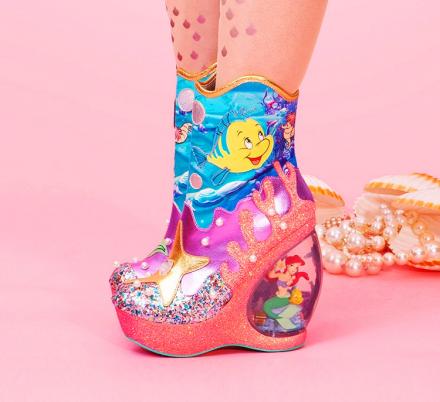 When you think about it, the area under your heels on raised boots are pretty much wasted space. They could at least stick a pocket in there where you can stick some snacks for later... Well, this company has come to a somewhat similar conclusion, in that they've put a snow globe in the heels of theses Little Mermaid boots. They're called the JUST ME and The SEA boots, and they feature an extravagant Little Mermaid design all over the boots, along with an Ariel figurine in the left boot, along with an Ursula figurine inside the right boot.

Alternate purchase link
We've seen the retro goldfish boots from the 70s that put live fish in your boots, that pretty much immediately died upon your first Hustle, but we're more civilized in this new era, and there's really no need to put live animals in our boot heels. Unless they're fake animals, that aren't actually alive. The Little Mermaid snow globe boots are a perfect gift idea for your daughter who loves The Little Mermaid, or really any grown adult that's just a little too into The Little Mermaid, and has thus been shunned from society.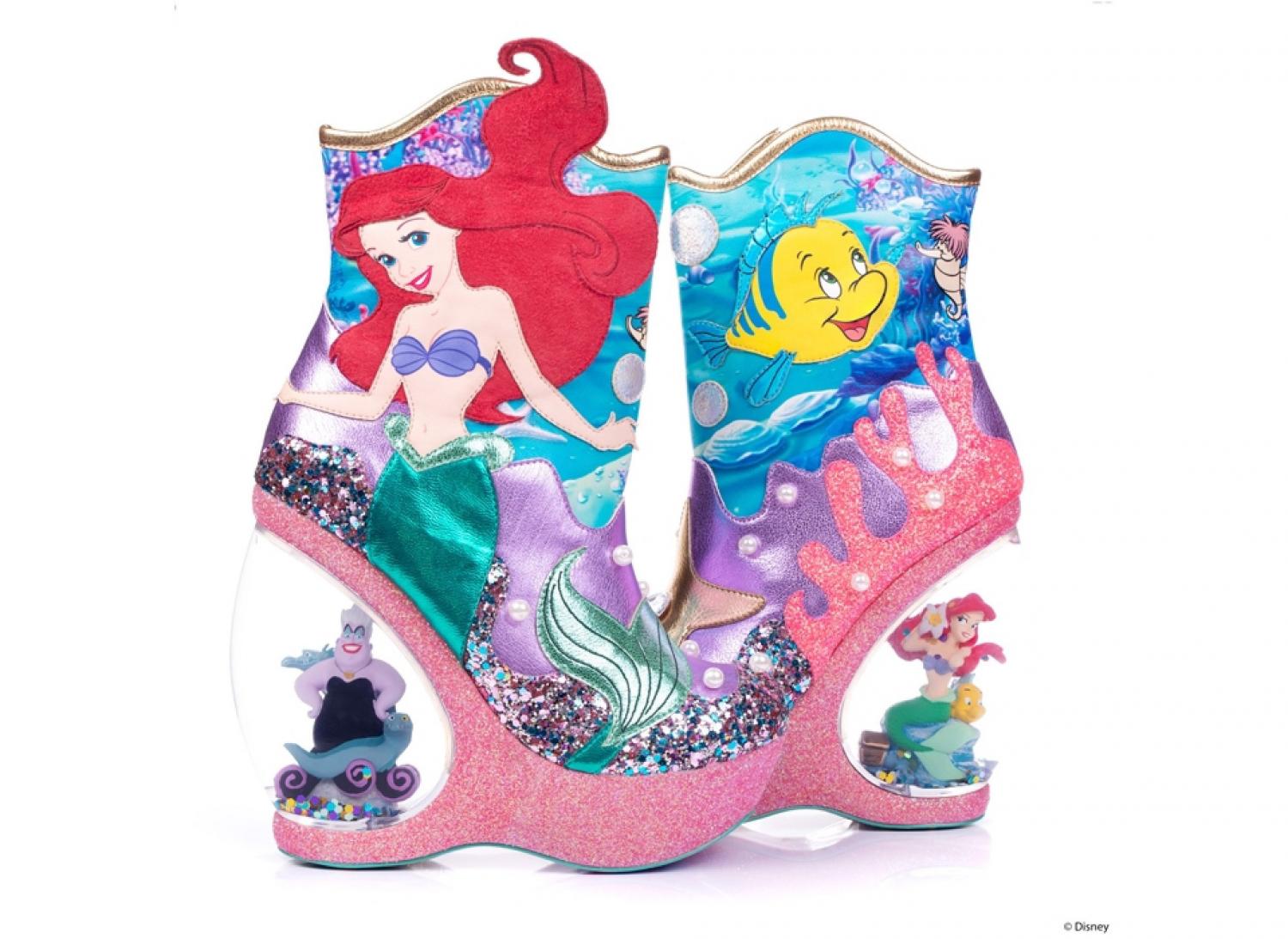 Each heel of the unique boots are filled with water just like a snow-globe, except instead of little snowflakes, these have tons of sparkly glitter that float around the water with each step. Ariel and Ursula can do battle as they glare across your stance with each step you take as you shake up their world and fill their water with magical sparkly dust, until you stop long enough for the glitter to dissipate to the bottom once again.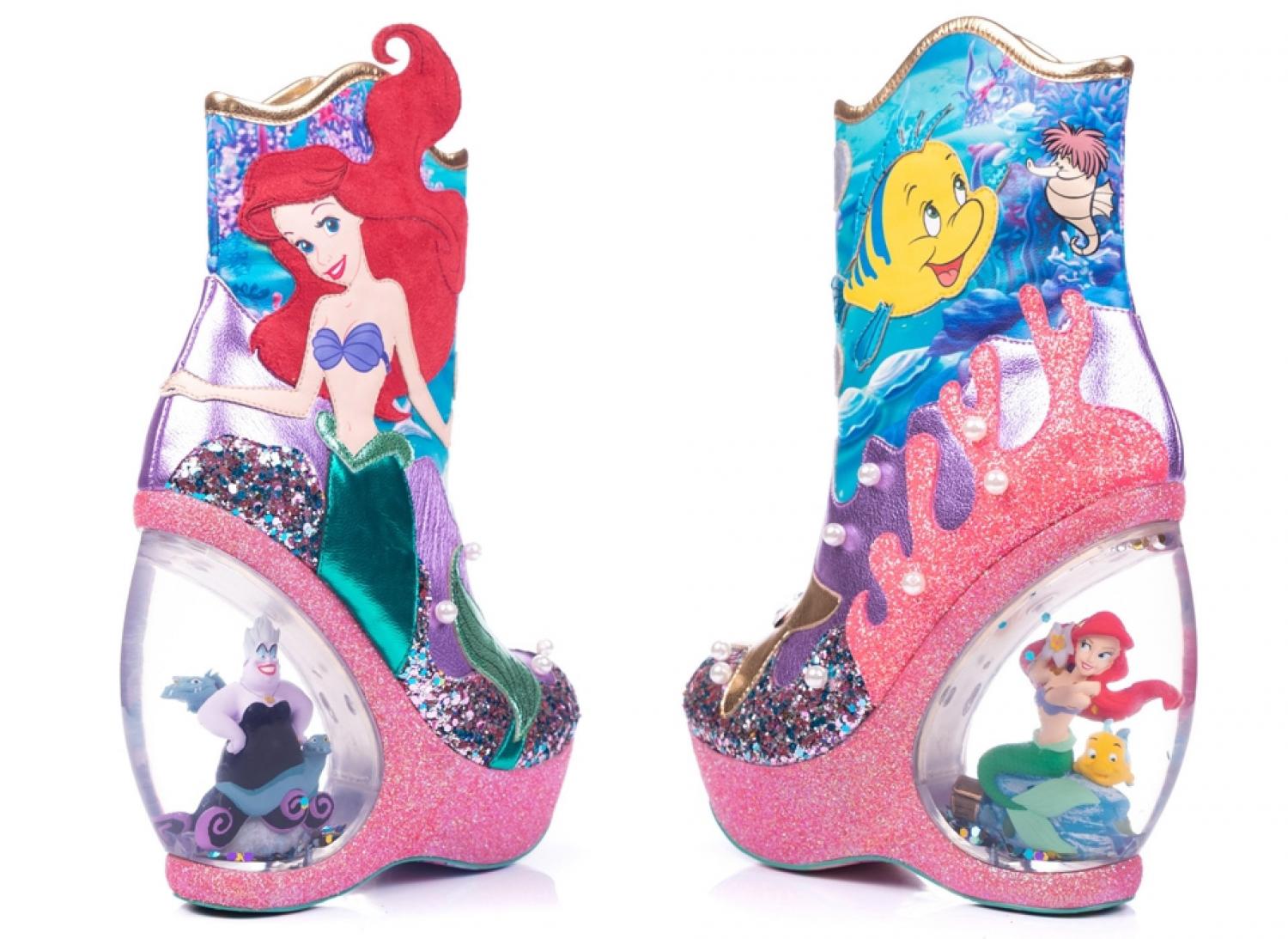 The Little Mermaid figurine snow globe boots are a limited edition by Irregular Choice, a UK based apparel company that specialized in very unique and extravagant shoes and accessories. With other unique heels in their offerings including t-rex heels with a dinosaur instead of heels, unique snow-white heels, skull heels, and plenty more.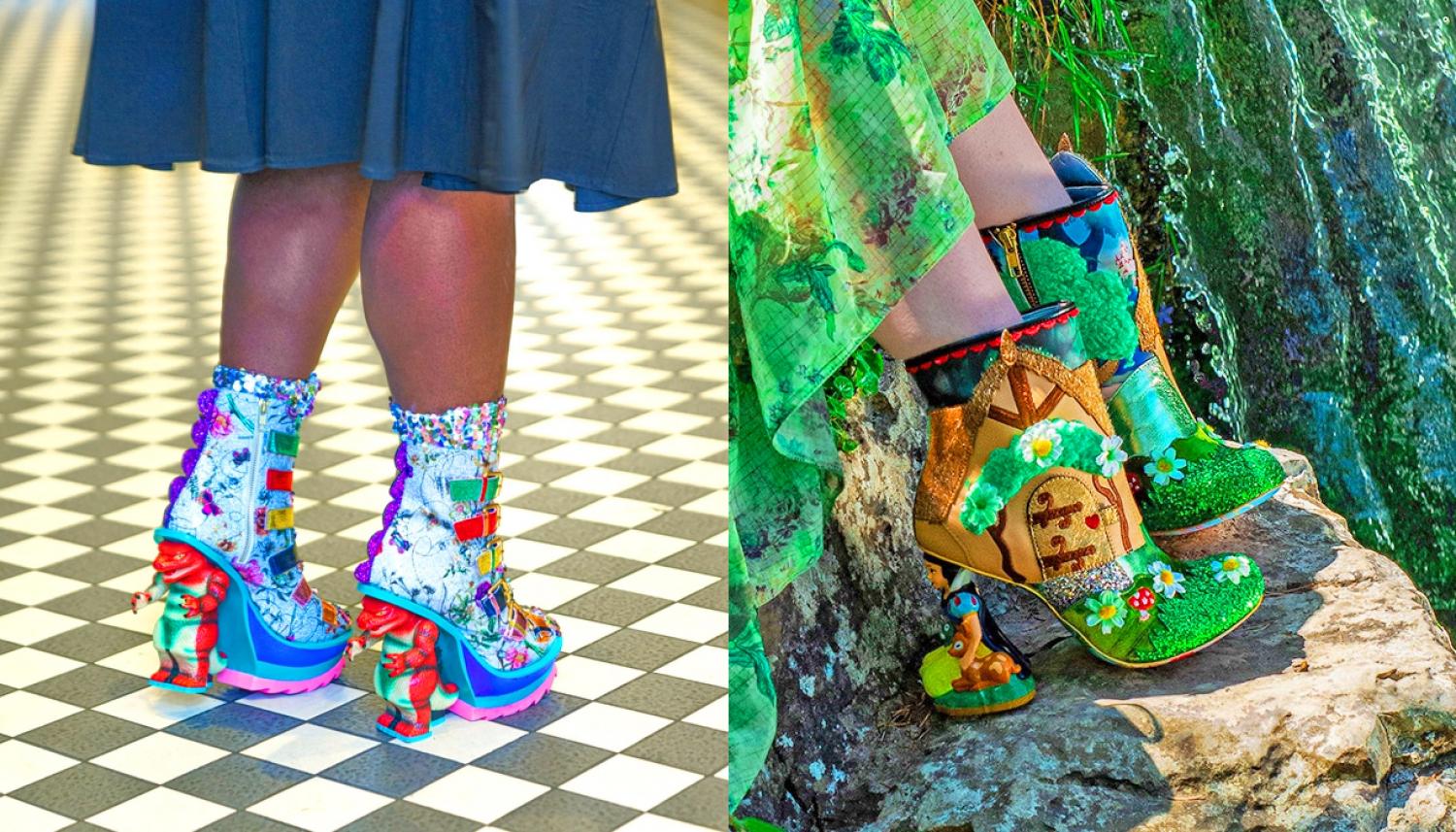 "From embellished heels to ornate wood carvings. From tiny intricate charms and lavish fabrics to mesmerising colour combinations. Everybody has an Irregular Choice favourite shoe or story."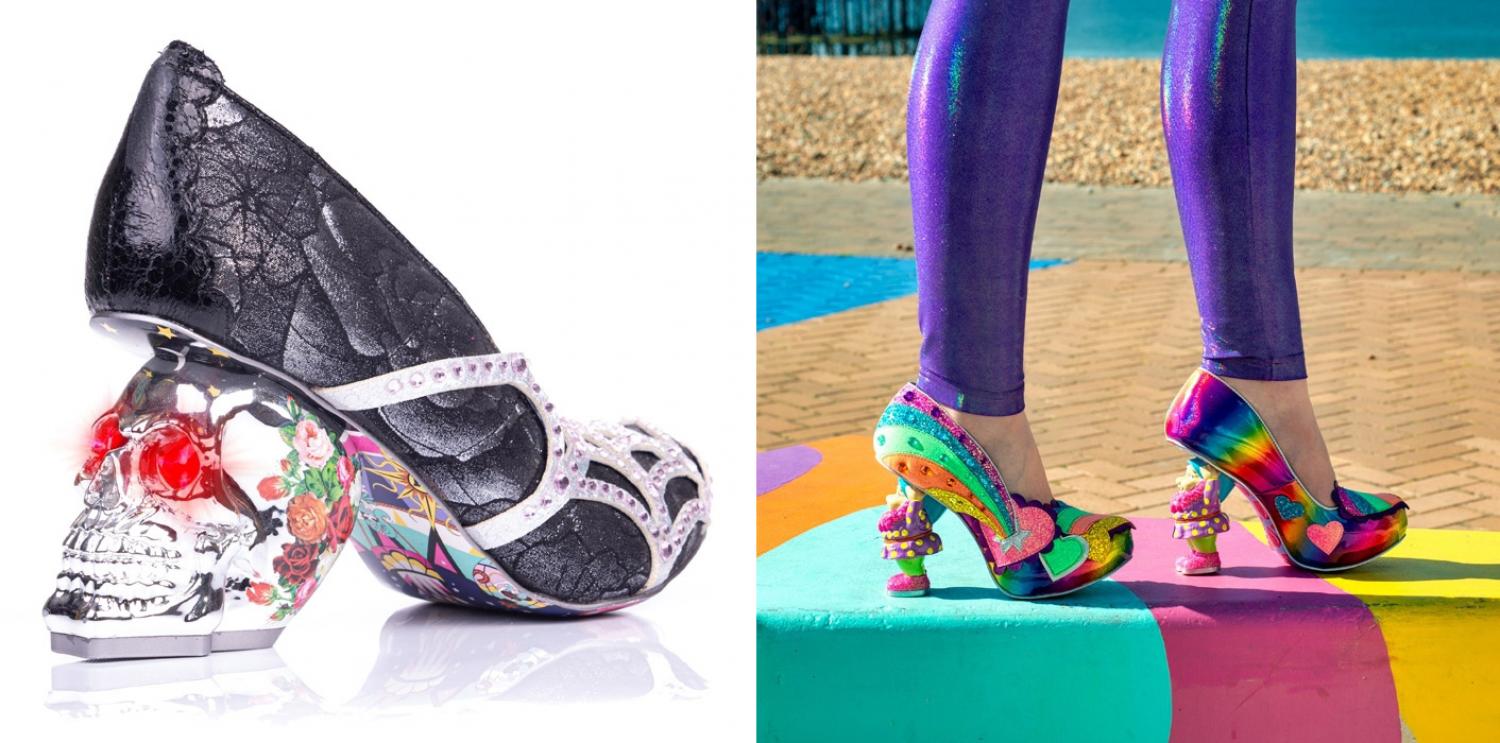 The little mermaid snow globe heels come in a variety of different sizes from women's 5.5 to size 10, they feature a zip on the side of the boot for easy entry and exit, cushioned insoles, a sealed liquid-filled heel, a heel to ankle rise of 5.9 inches, and a top opening of 12.6 inches.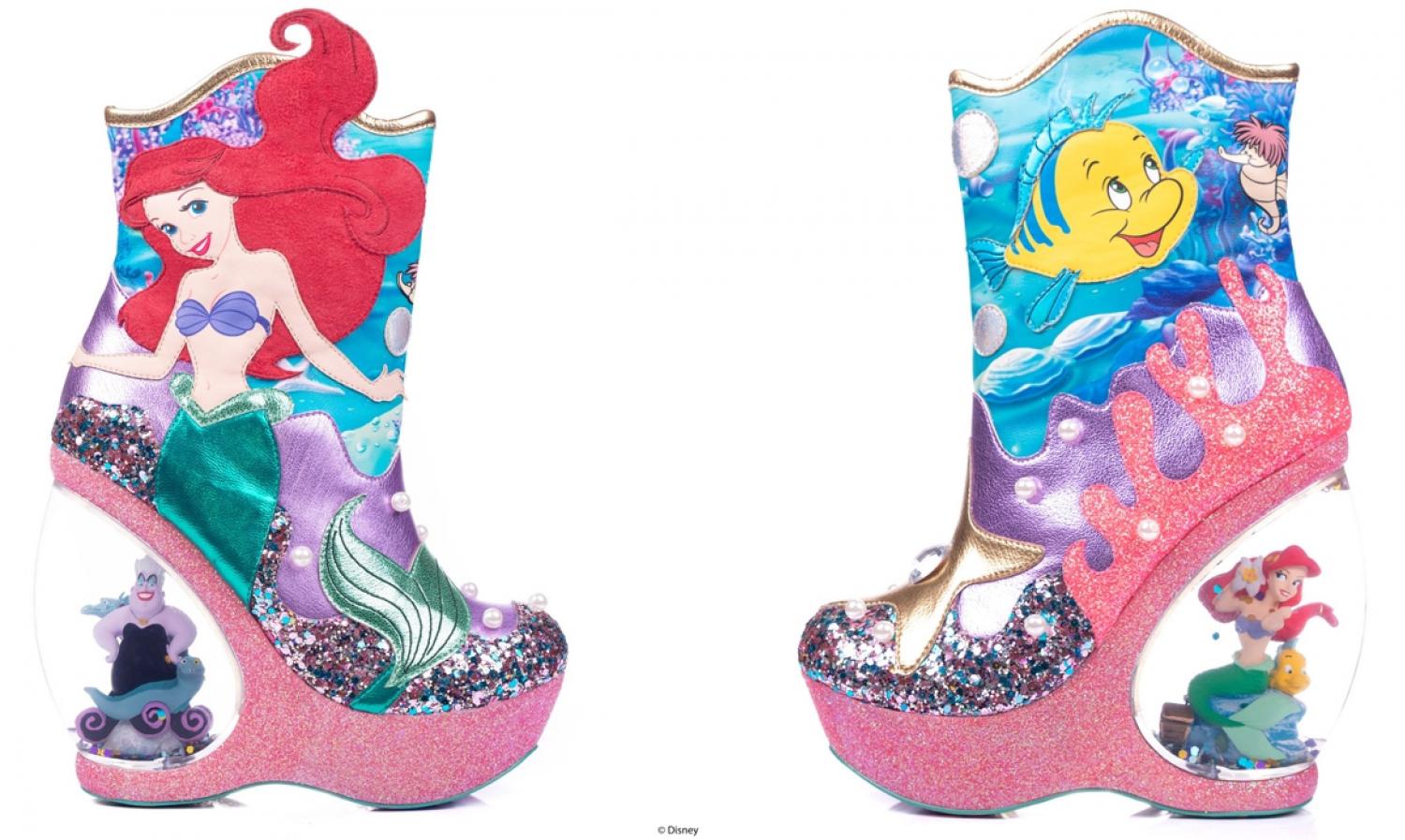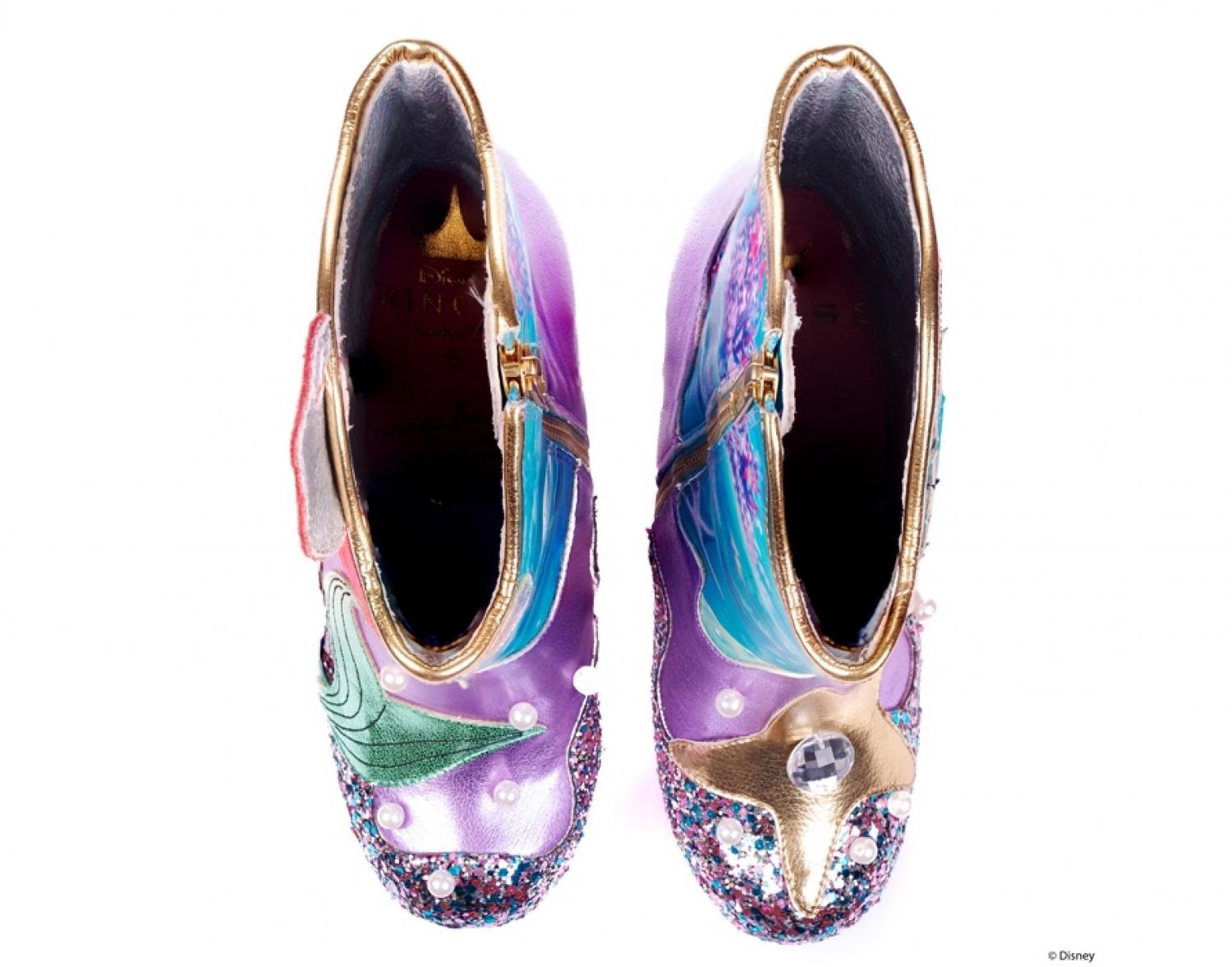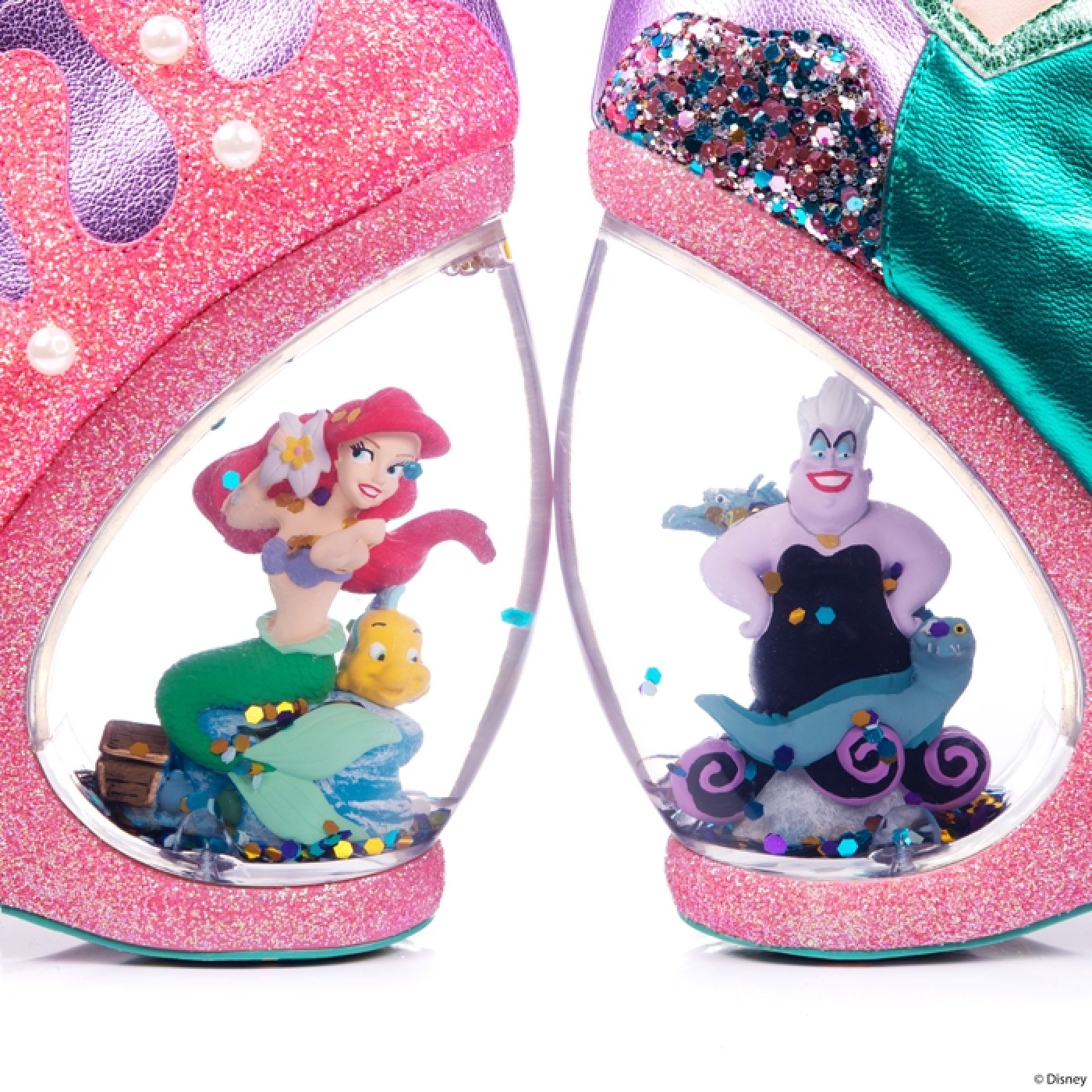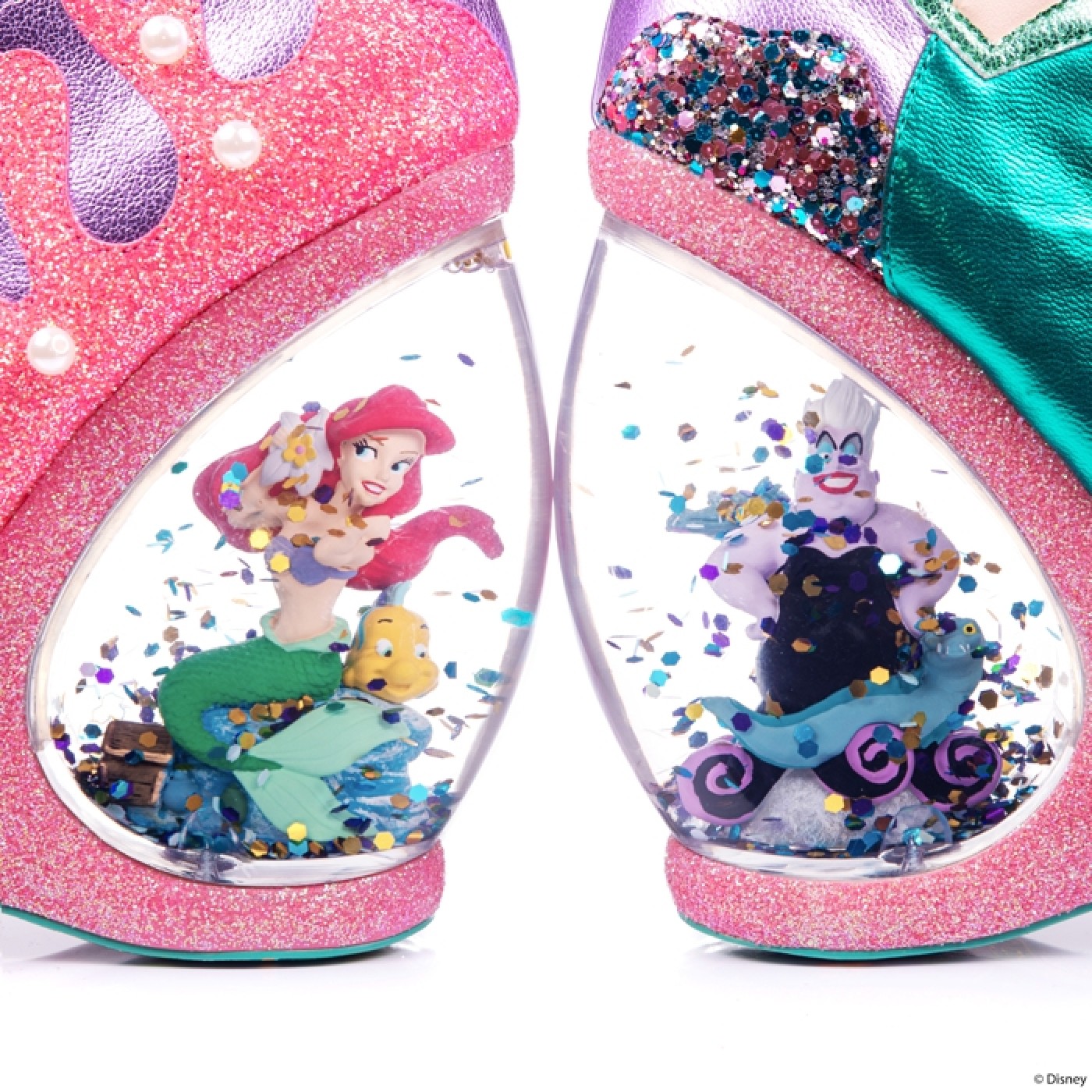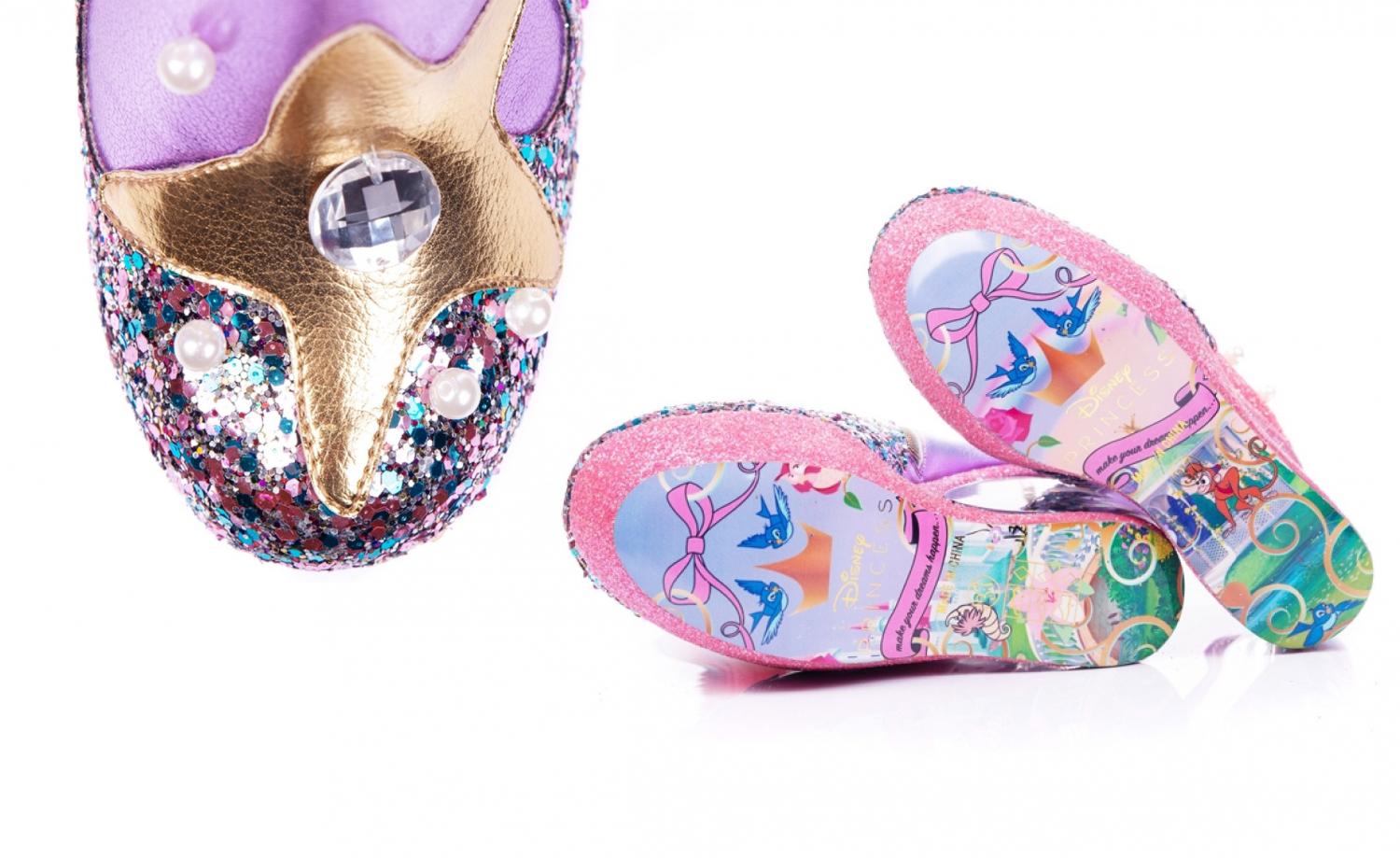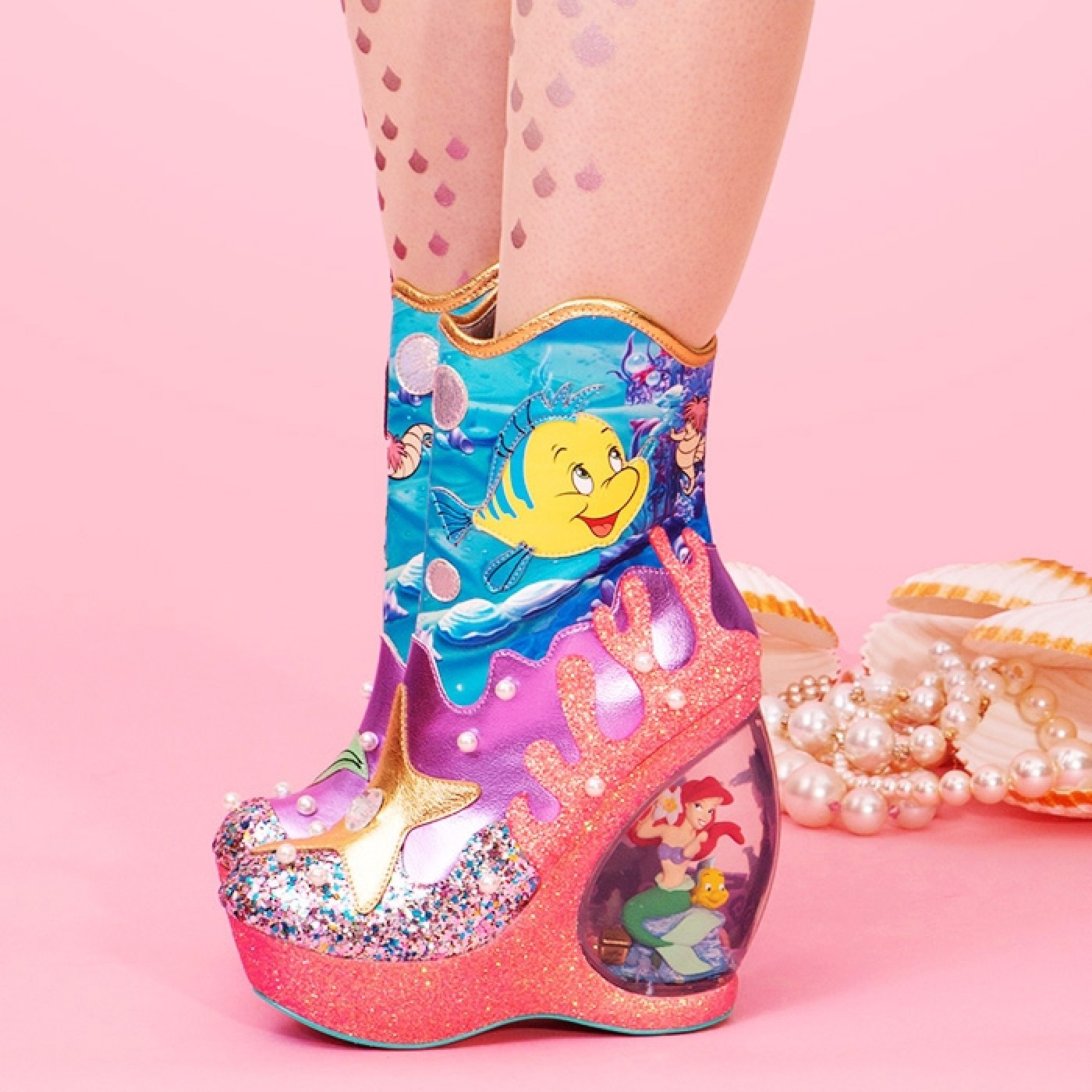 There's also another version of the Little Mermaid snow globe heels that are just regular heeled shoes with a buckle clasp. You can find these here.