The Zip n Store Is a Slide-Out Organizer For Ziploc Bags In The Fridge
By Ryan on 11/15/2021 10:11 AM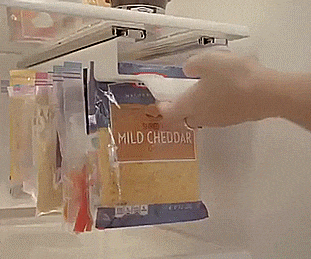 We have a problem at our house with bags of cheese getting lodged into the back corner of the meat & cheese drawer only to find it 3 years later with an alien life-form growing from it. If only there was some way to organize them in your fridge? The Zip n Store is a new device that allows you to connect all of your cheese bags and Ziploc leftover bags into a sliding holder to easily be able to organize and access all of the bags with ease. Even the ones in the back!
The way it works is, you attach the sliding rails to the bottom of one of your refrigerator platforms, then simply attach all of your bags into the provided slots, and you can easily pull them out using the handle in the front. The telescoping sliders allow you to fully pull all of the bags out of the fridge to easily access all of them.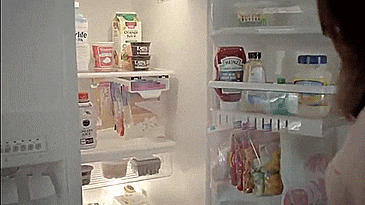 The Zip n Lock not only works in the fridge, but you can also use it in your pantry to access small bagged items that don't need to be refrigerated like nuts, snacks, cereal, etc. Just attach it the bottom of one the dividers in your pantry.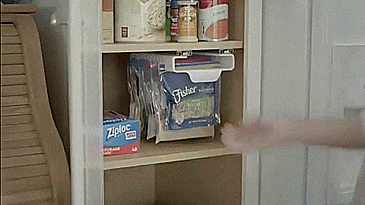 Check out the Ziploc bag fridge organizer in action via the video below.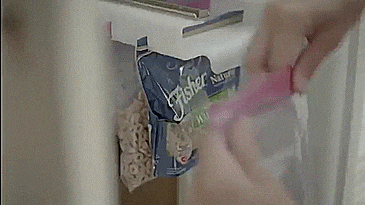 "It's like getting a bigger refrigerator!"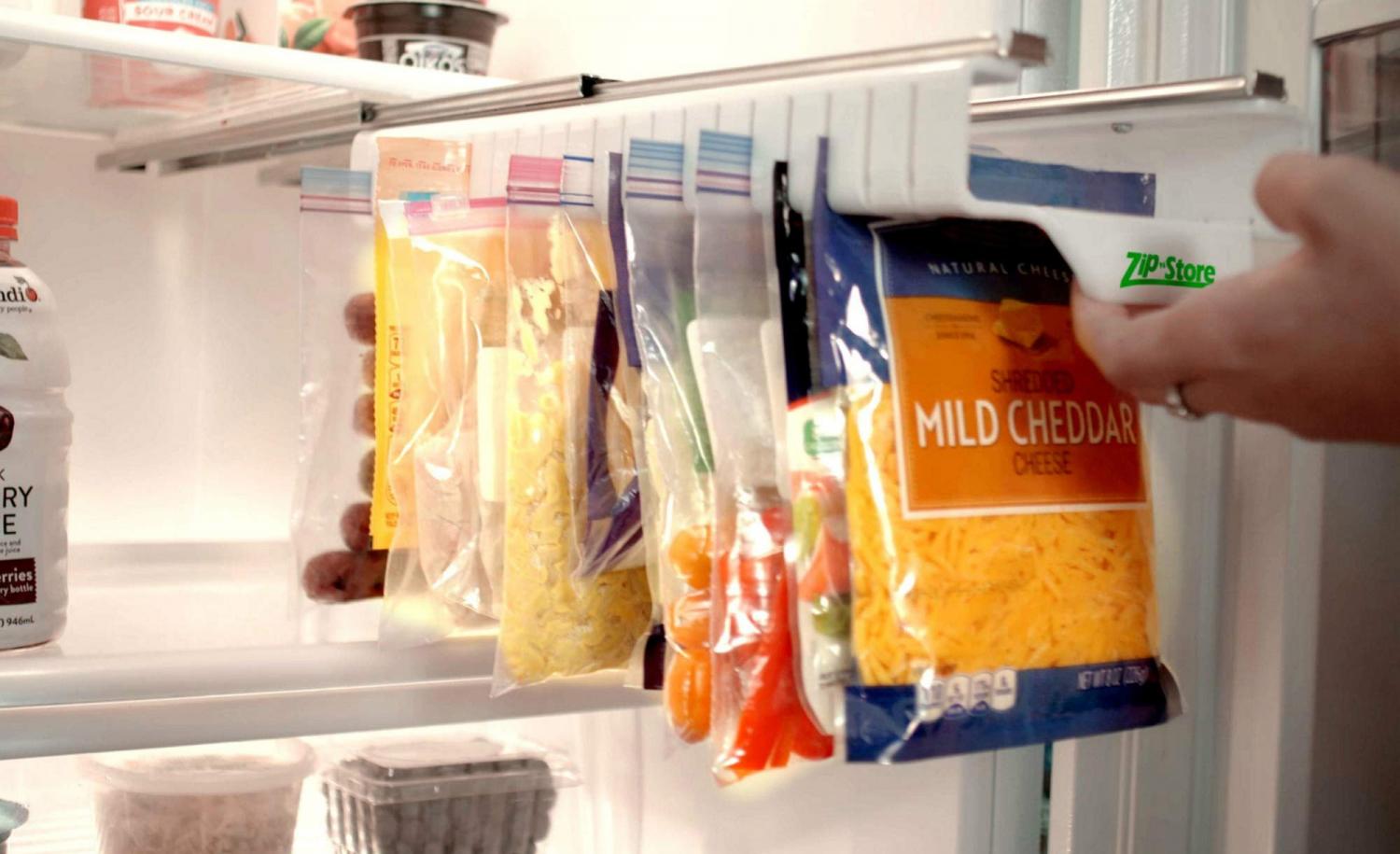 It installs into any refrigerator with not tools necessary in just 2 minutes.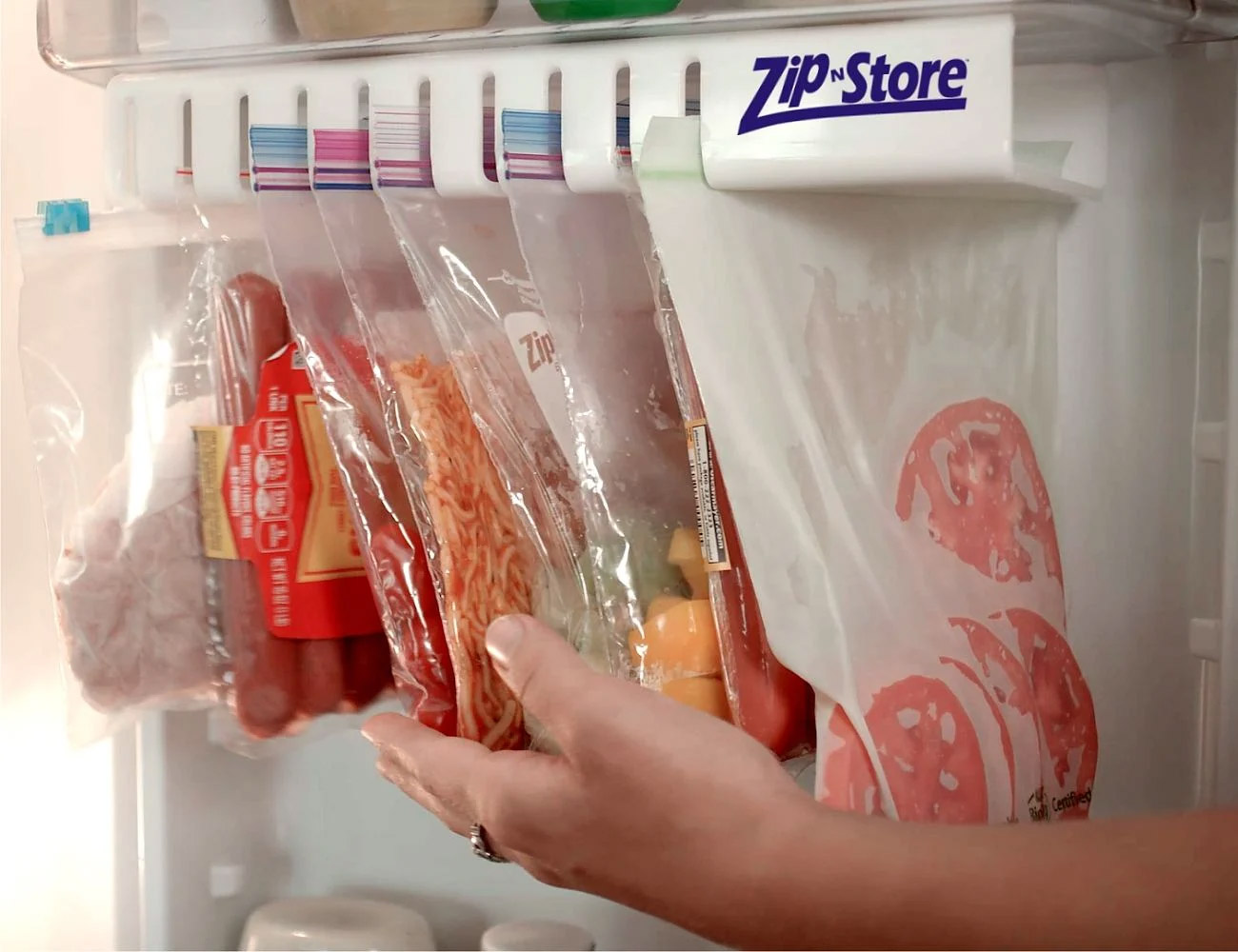 The Ziploc bag fridge organizer can support up to 20 lbs of goods.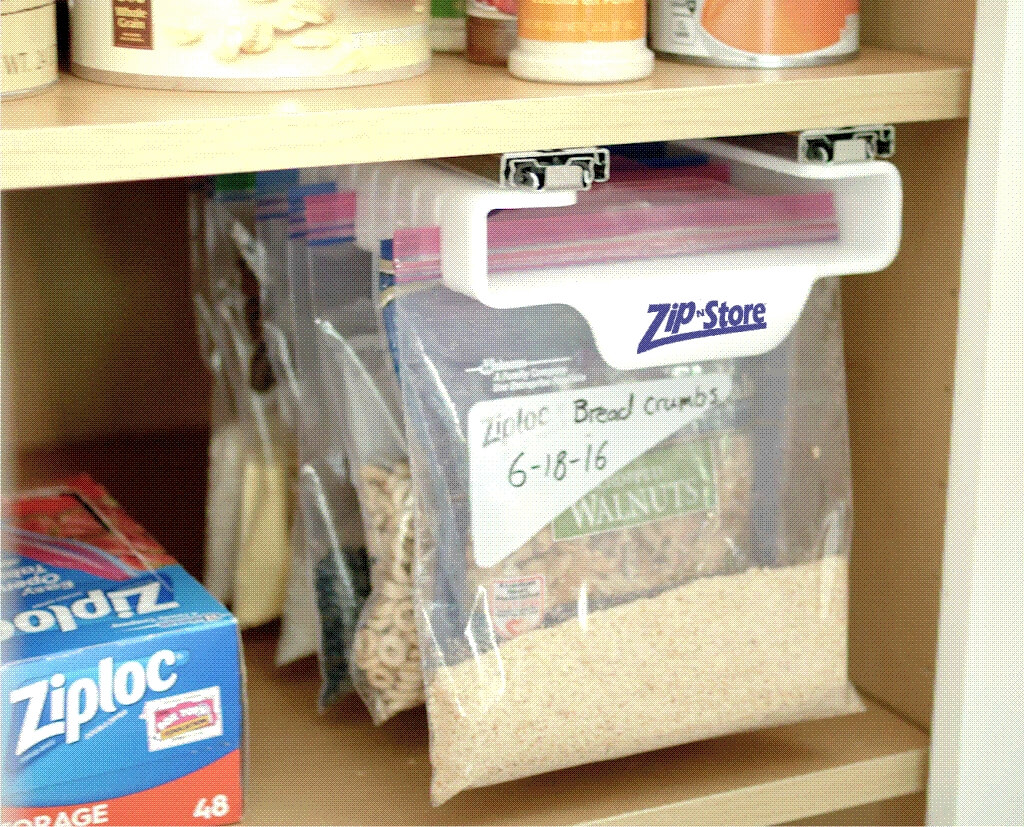 It can hold up to 20 different ziploc bags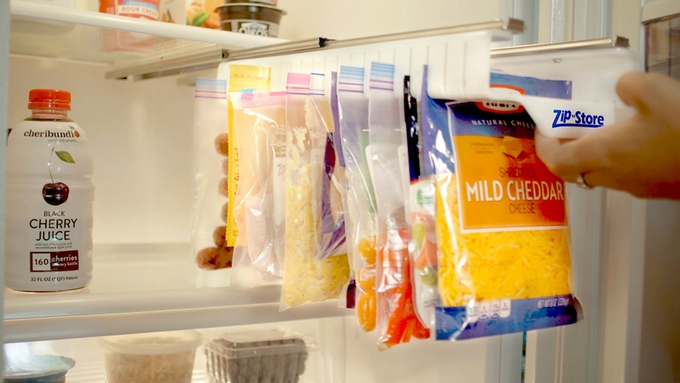 It's perfect for organizing and storing food in cabinets, craft items for kids, and even nuts bolts and screws in the garage.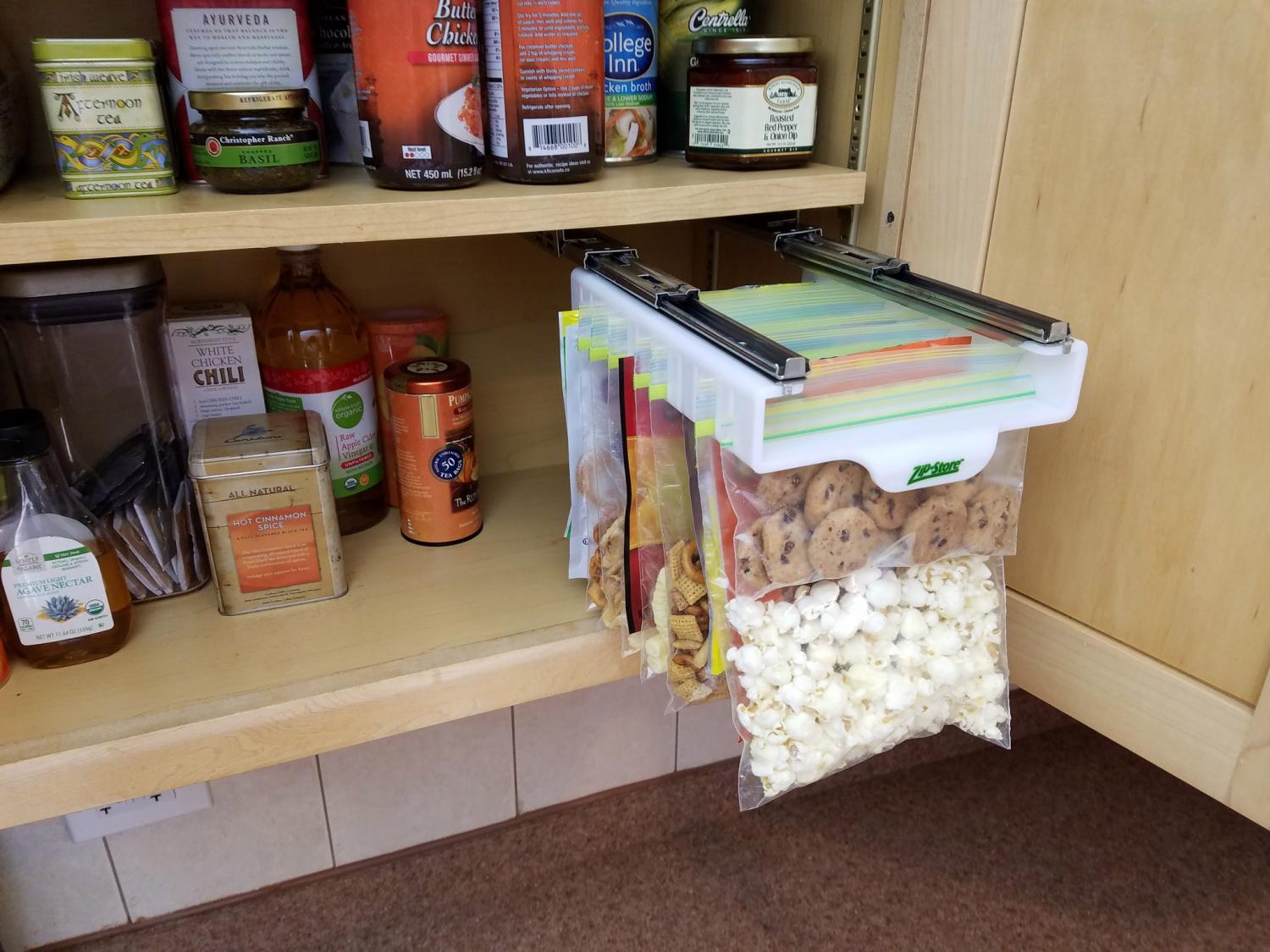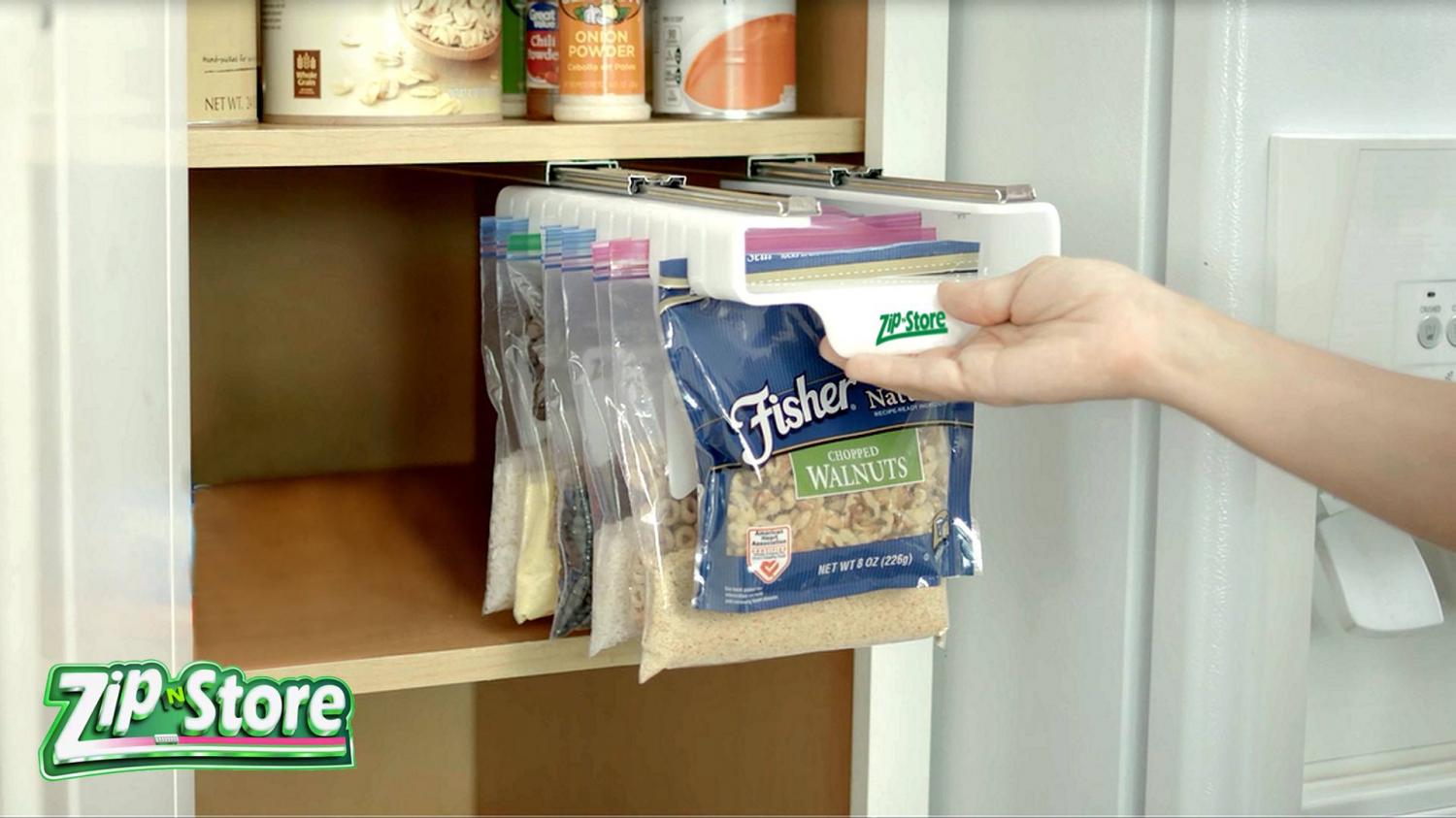 There's two different versions of the fridge ziploc bag organizer, including a stationary one that mounts under a shelf on the door of your fridge, and another slide-out version that mounts under a shelf in the main part of your fridge.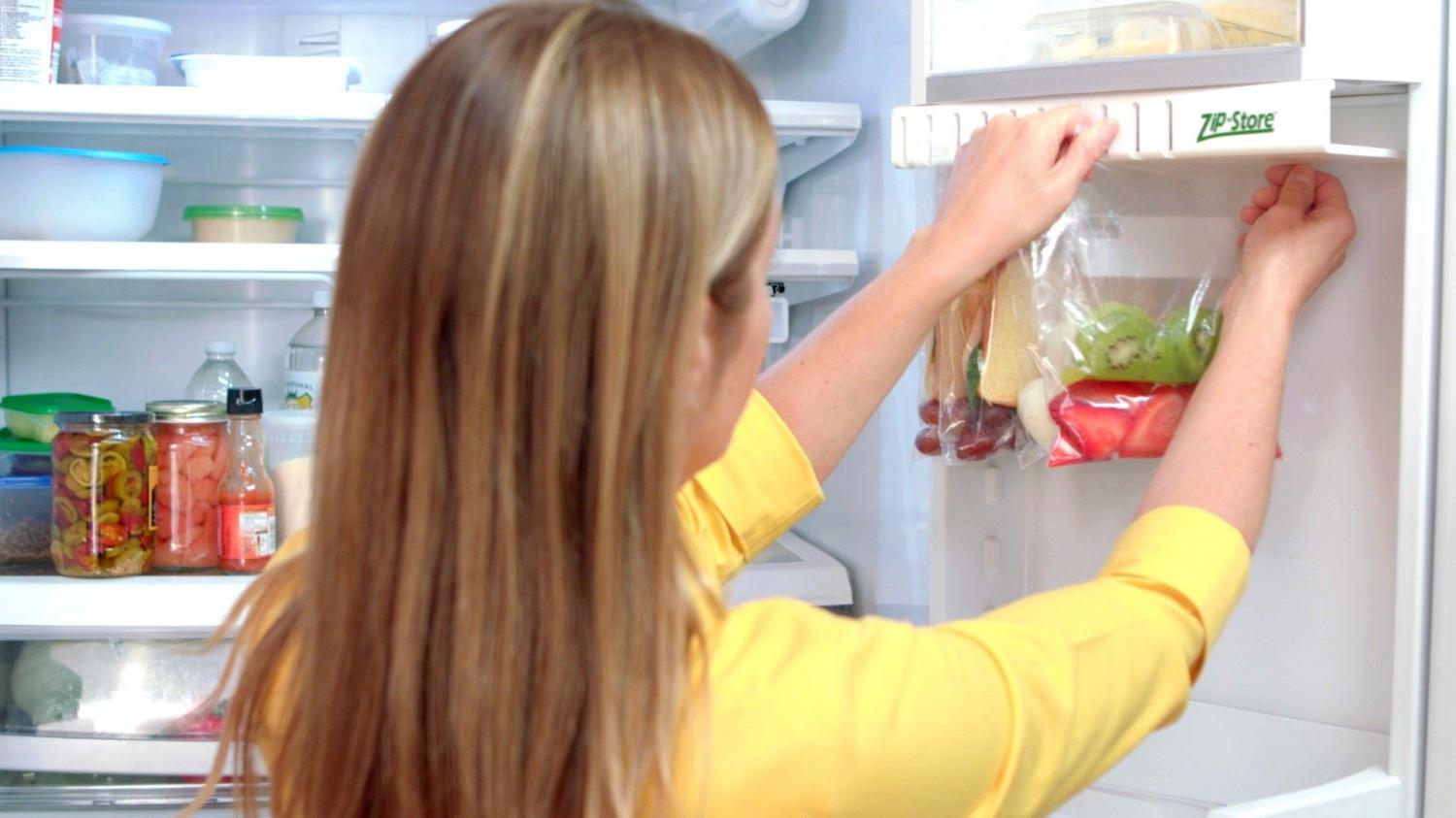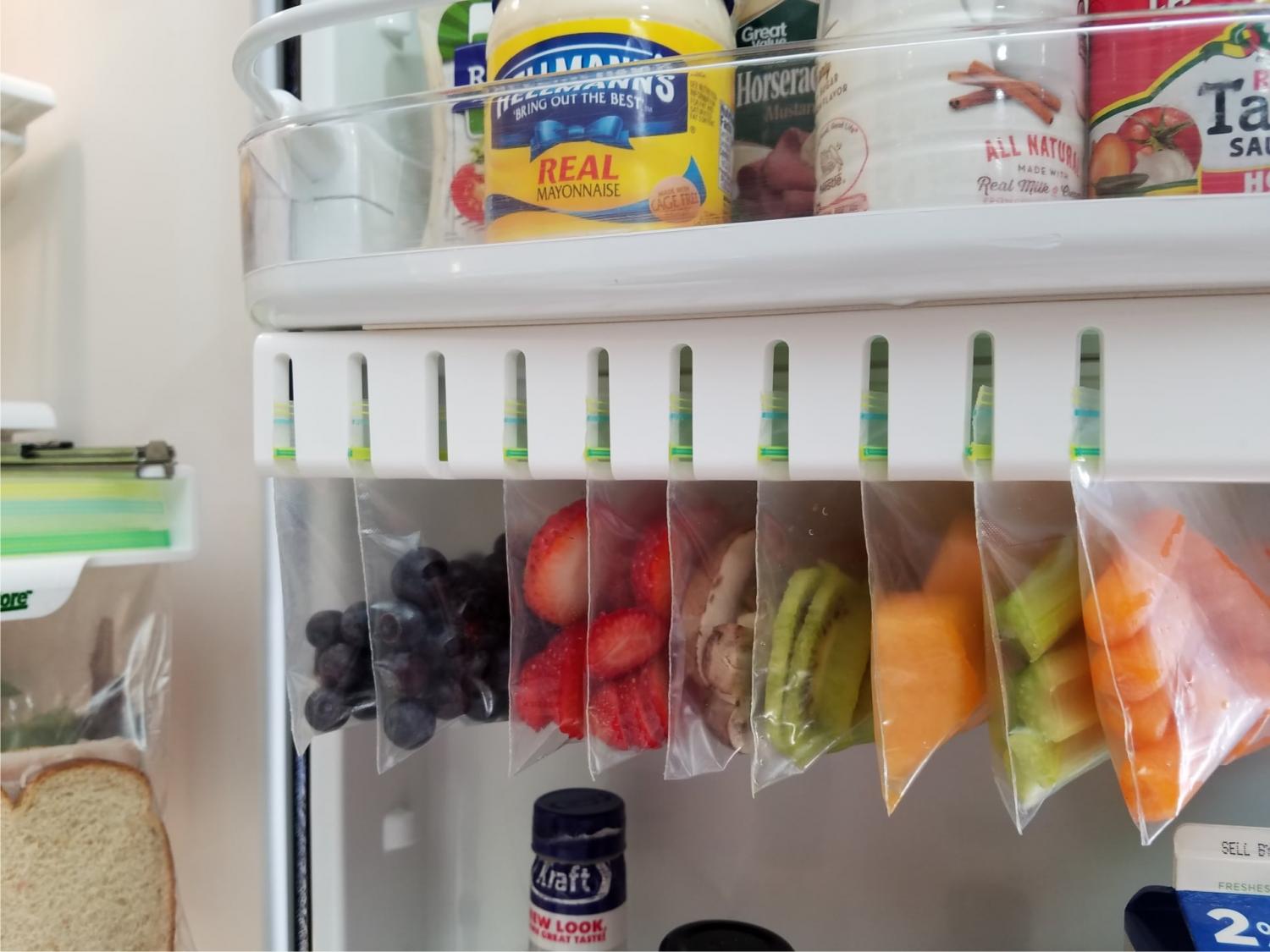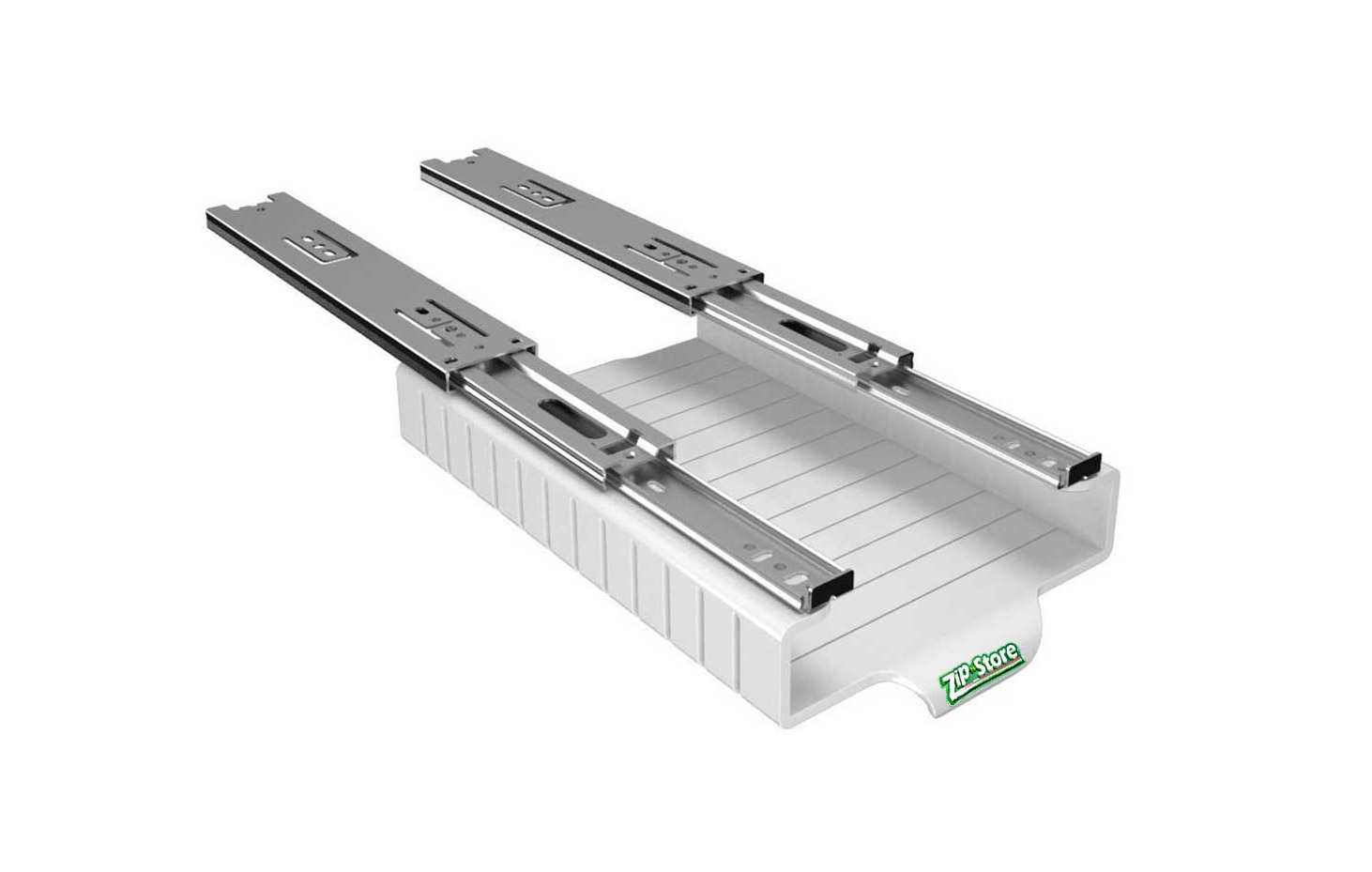 Subscribe To Our YouTube Channel