This TV Beer Mug Is Slanted So You Can Still See The TV While Drinking
By Ryan on 02/03/2019 10:47 AM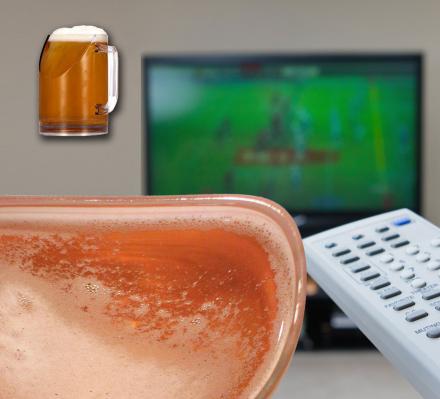 You know those couple of seconds while you go to take a sip of your beer and and the TV gets blocked from your view? This beer glass hopes to solve this terrible persistent problem once and for all. Someone who seems to have too much time on their hands has designed a beer mug that is slanted in one onside as to not block your vision while you're drinking from it.
Are you scared to take a sip of beer while watching the end of the 4th quarter due to maybe missing something important? This beer mug might be for you. Although, usually they do show replays, and you know like 95% of a football game they aren't actually in play right? So any of those times would be a good time to take a sip as well.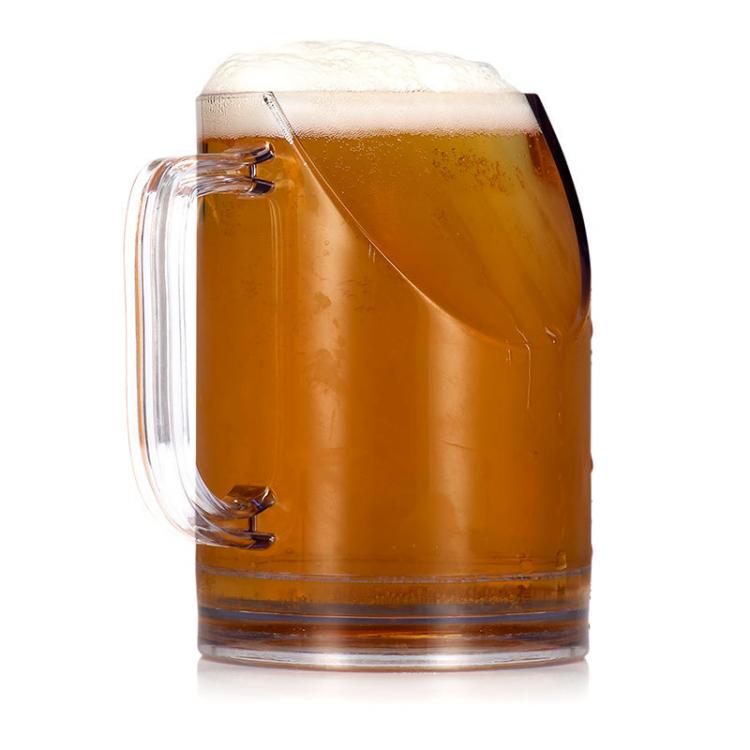 A perfect gift idea for beer drinkers, or sports loving Dads, the aptly named 'Better TV Viewing Beer Mug' is made from plastic, will hold approximately 1 pint of beer, and measures 6.54 inches tall x 3.54 inches in diameter.