Skeleton Hands Bra Halloween Costume
By Ryan on 10/05/2017 11:15 AM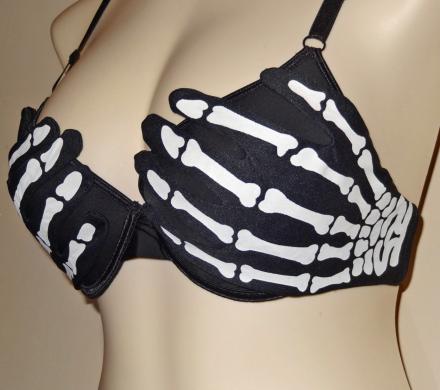 Halloween is a scary time. There are so many scary ghouls and ghosts, witches and monsters walking around that it's just plain creepy. But it's all about getting that sweet sweet candy. You know what the scariest thing about Halloween is? When you look down at your boobs and discover that there are skeleton hands cupping them, and then you let out a bloodcurdling scream. It really happens people. This skeleton hands bra is proof.

Versions: Regular | Glow in the Dark
This Halloween themed bra is a humorous bra with a creepy theme, making it perfect for a Halloween undergarment or as part of a costume. I mean, if this is your adult costume and you're not wearing much else, I'm personally giving you all of the candy.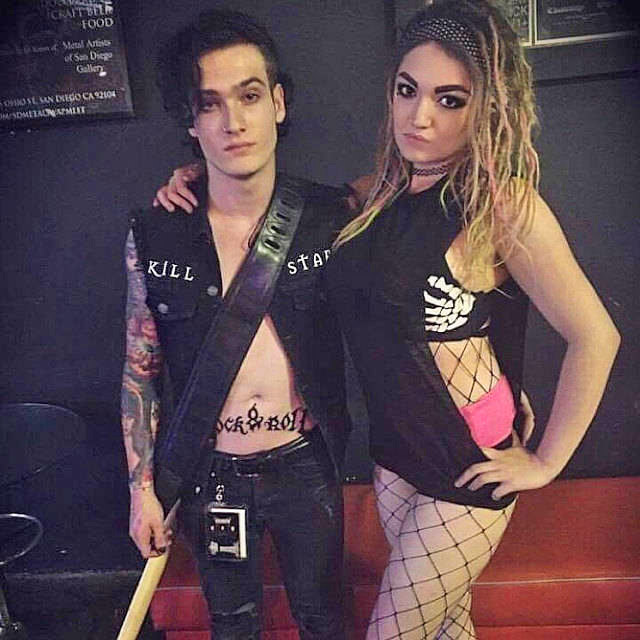 I wouldn't even mind if you came back and rang my doorbell again. I'd just give you more. We would probably continue like that all night until my frequent candy runs emptied out the local stores.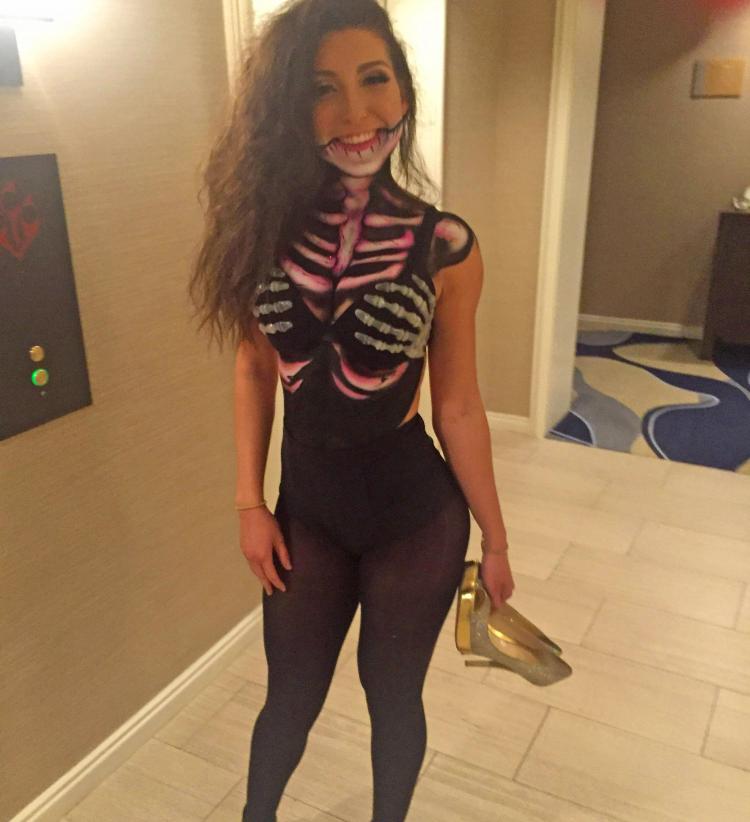 Whether you're wearing this as adult lingerie, a costume or just an everyday bra, I have to imagine that it feels comforting having two skeleton hands giving your breasts the extra support they deserve.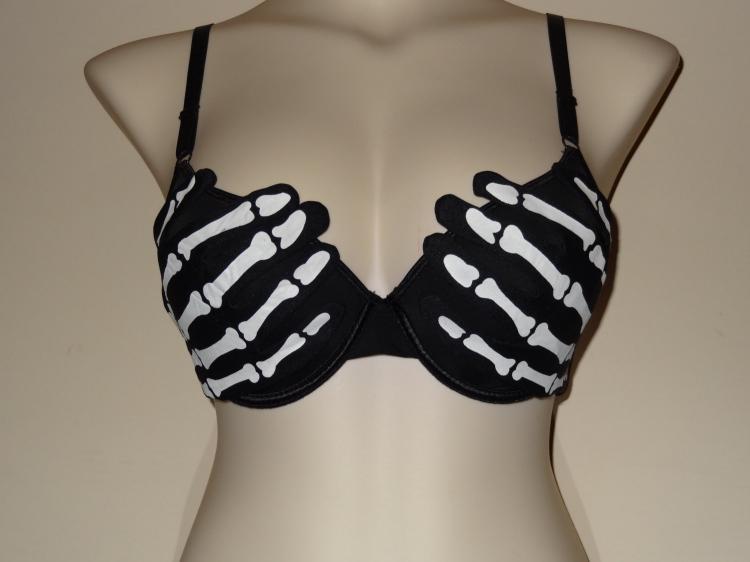 The skeleton hands bra comes in a plethora of different sizes to fit those skeleton hands around any and all boobs. The Halloween themed bra is white and black in color, and is a handmade item.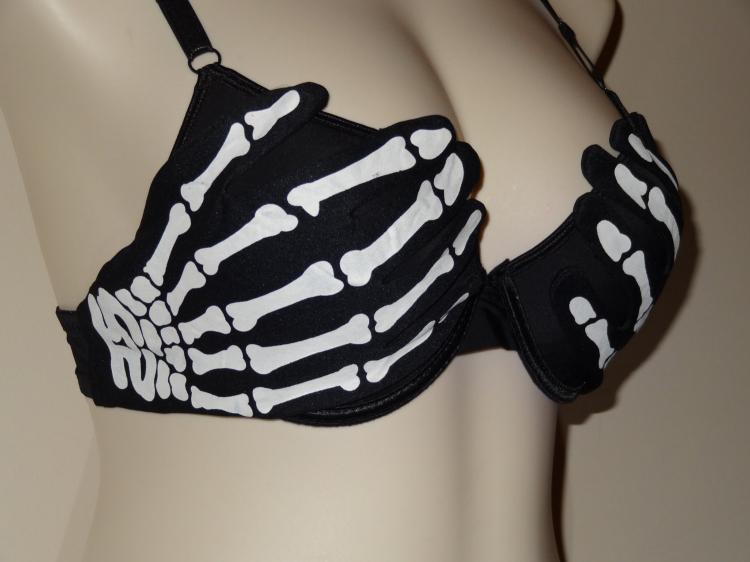 The skeleton hands hand bra comes in two different versions, one of which will glow in the dark, which will be a hit for parties and outside in the dark. The other version is just a standard bra that doesn't glow in the dark.