Shoulder Strap Moving Harness
By Ryan on 10/10/2016 6:48 AM (Updated: 02/11/2017 10:42 AM)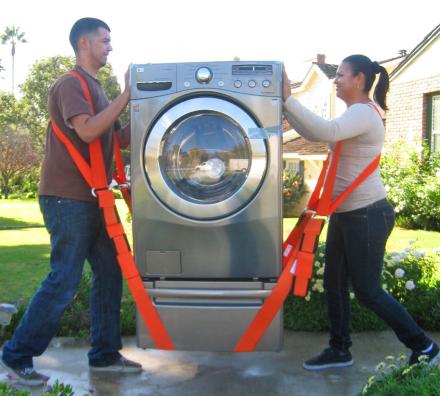 There's really nothing worse than moving. You actually have to see and acknowledge all of the crap that you've accumulated over the many years of living at your current residence. Not only that but you have to guilt your family and friends into helping you move, which is just about the last thing that anyone would want to do. If you're foolish enough not to hire a moving company, you might as well get some tools at your disposal that they might use themselves for lifting and moving heavy stuff.
The MovXing Cradle as it's named, is a moving harness that wraps around two people's shoulders and underneath a heavy object so that you can leverage and lift anything up to 800 lbs in weight with ease and comfort. No longer will your wrists give out after the third couch you move so that you have to sit on the stoop and watch your friends and family move the rest of your crap for you. With this shoulder strap moving harness, you'll be able to last throughout the entire move and and actually deserve that pizza and beer afterwards.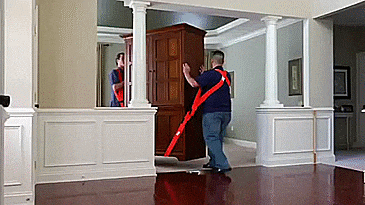 A perfect gift idea for people who live in apartments who probably move every year or two, the shoulder strap moving harness is great for moving heavy awkward items such as hot tubs, filing cabinets, dressers, bookshelves, woodworking machines, desks, lockers, safes, washing/dryer machines, HVAC units, bath tubs, and more.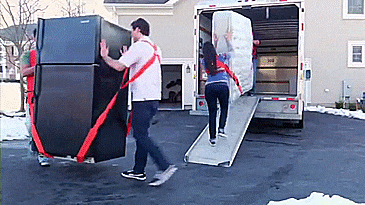 The moving cradle harness also reduces back injuries by encouraging proper lifting technique and allowing you to lift straight up without having to bend all the way over to pick up heavy objects. Just kneel and stand straight up to pick things up, and then kneel back down to set them down. No need to get your hands all the way under the heavy objects.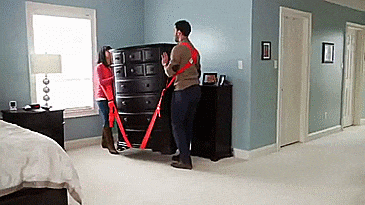 The shoulder harness moving cradle is made from 100 Polypropylene, is rated to support up to 800 lbs of weight, employs leverage which makes the items being carried seem 66% lighter, contains two adjustable straps to carry all sorts of different sized items, and is sure to save your floors from scratches, dents, scrapes, and scuffs.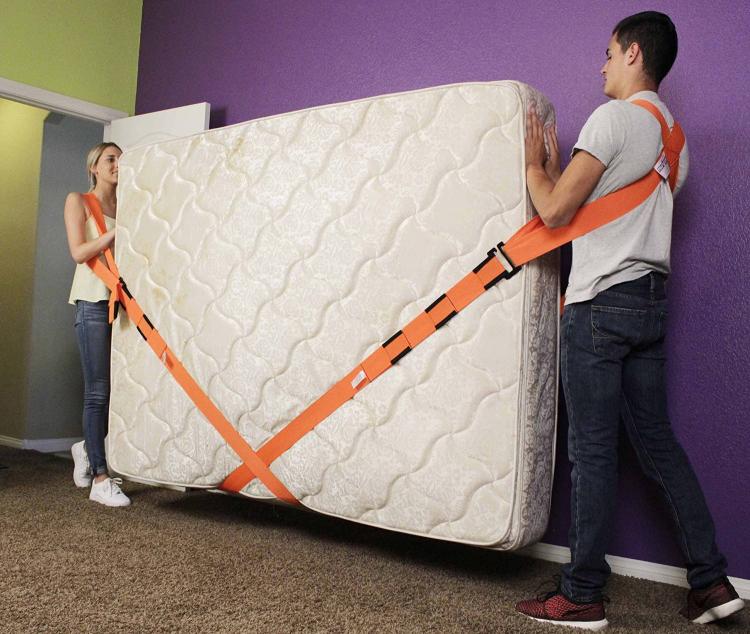 Check out the Movxing Cradle shoulder strap moving harness in action via the video below.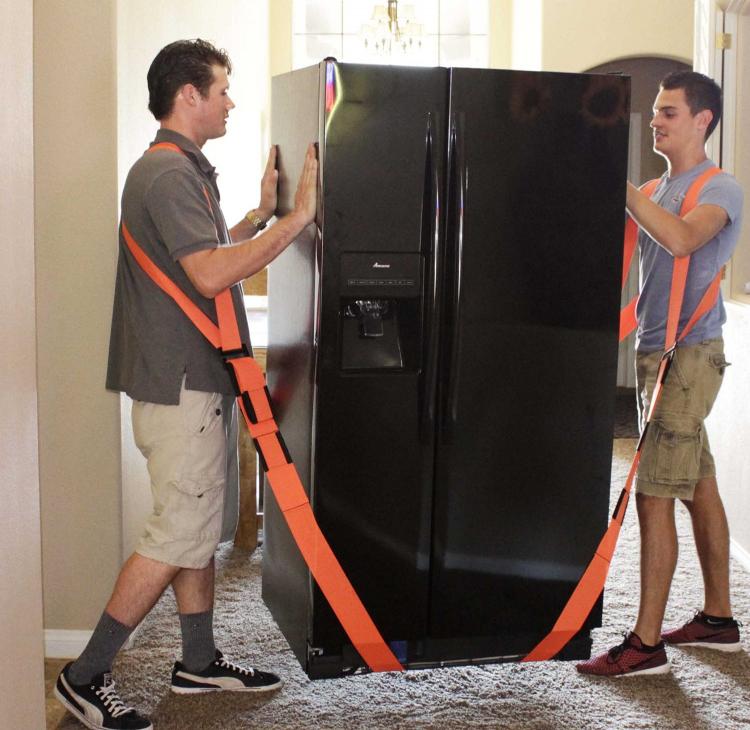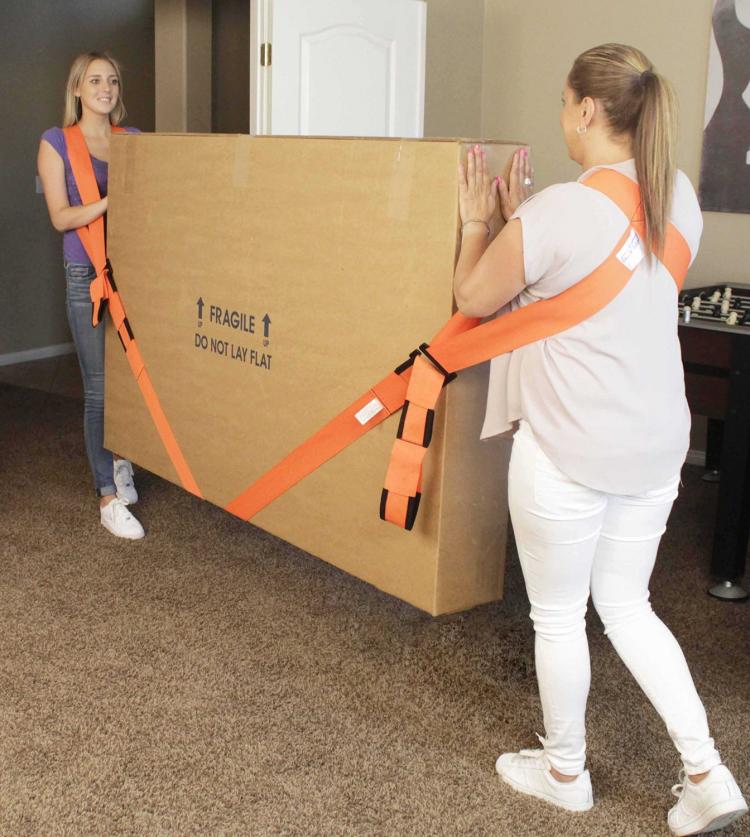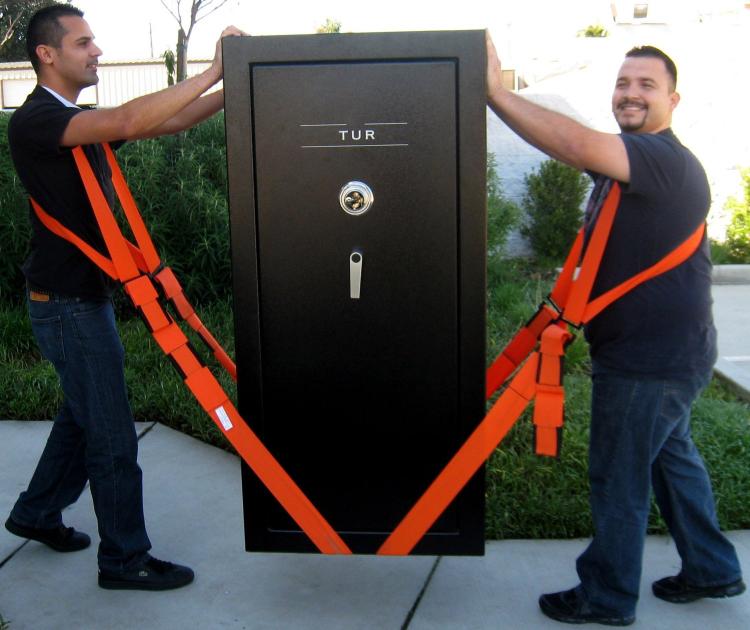 Subscribe To Our YouTube Channel