This Company Makes Pools Out Of Shipping Containers, and They Install In Less Than a Day
By Ryan on 07/01/2019 8:04 PM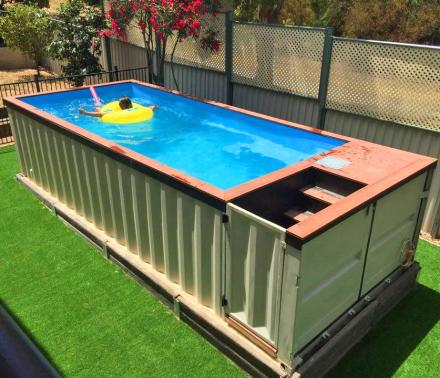 If you're looking to get a pool, and not looking to shell out $50K+ for one and want one now, these semi-mobile all-in-one swimming pools might be your best bet! Made from actual shipping containers, the unique swimming pools are made to much more easily transported and installed compared to a standard in-ground or above ground swimming pool.
The pool comes shipped to you in fully working condition so that you can start using your pool as soon as you get it, fill it up with water, and plug it in. Plus no need for a child safety fence around your pool, as the shipping container pools have a built-in fence since they already stand 5.3 feet tall.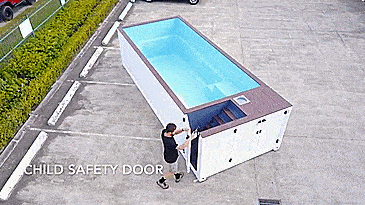 The shipping container pools also have built-in stairs to access to easily get in and out of the water, along with a child safety door that will prevent children from wandering up the stairs and into the pool.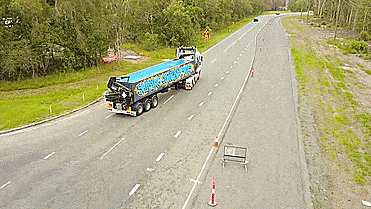 The shipping container pools comes in two different sizes to choose from including a smaller version that measures 20 feet long, and and a larger version that measures 40 feet long.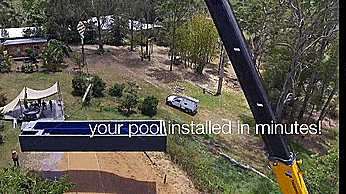 The pump and filtration system for the pool lives inside the shipping container right below the stairs so that everything you'll need for the pool is all self-contained. Below the stairs is also a space for storing pool toys, life jackets, and other pool accessories.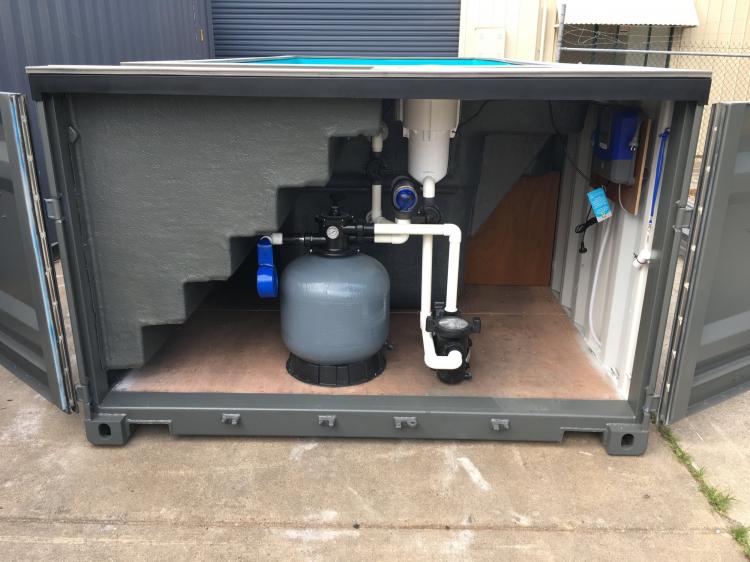 The shipping container pools are made of course with an actual shipping container, but also has a fiberglass shell, along with a smooth finish on the inside that makes it super easy to clean. The mold on the inside has a seating area on one side to sit and relax, and a full depth swimming area on the other side.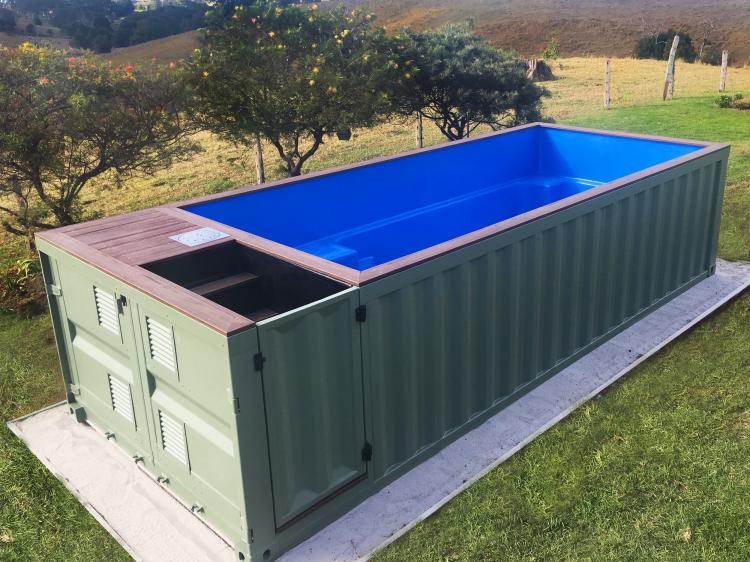 Multiple filtration systems are available for the shipping container pools, including fresh water, salt water, mineral, and magnesium. Other options for the pools include swim jets, a water heater, a variety of different interior finish colors, and any color of your choosing for the exterior of the pool.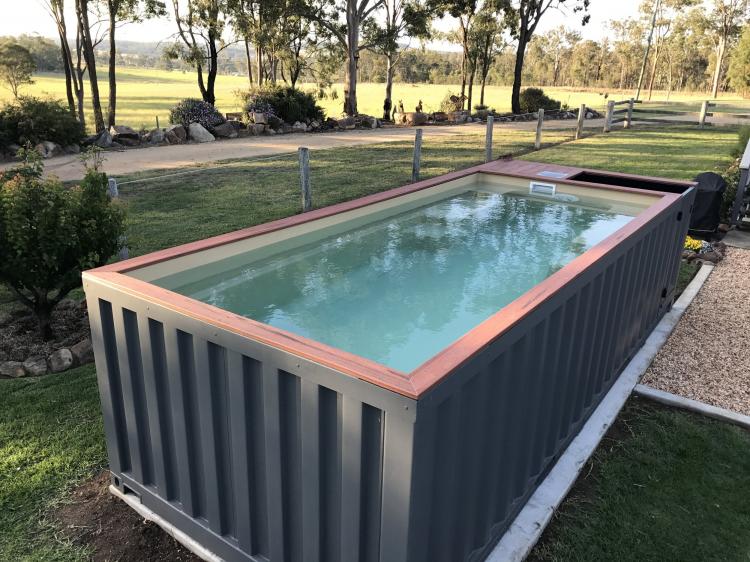 Check out the shipping container pools in action via the video below.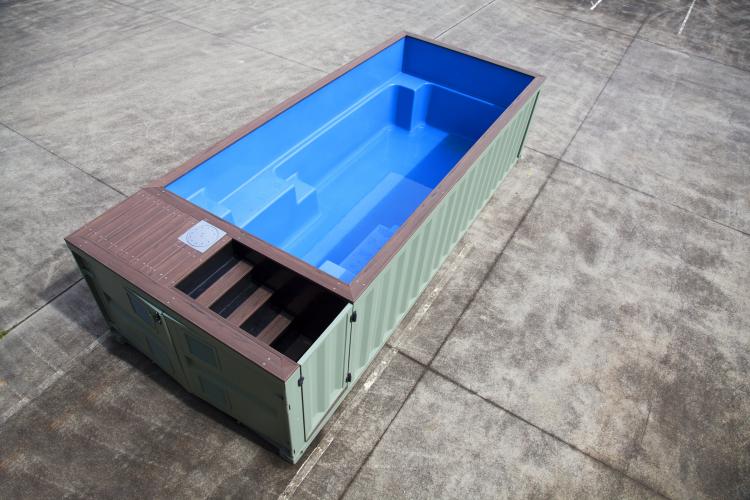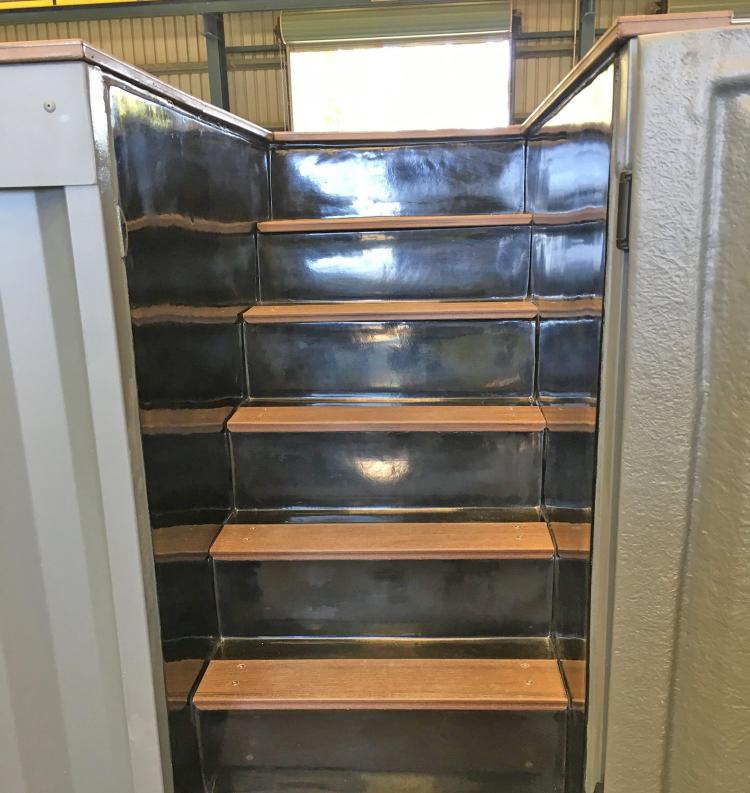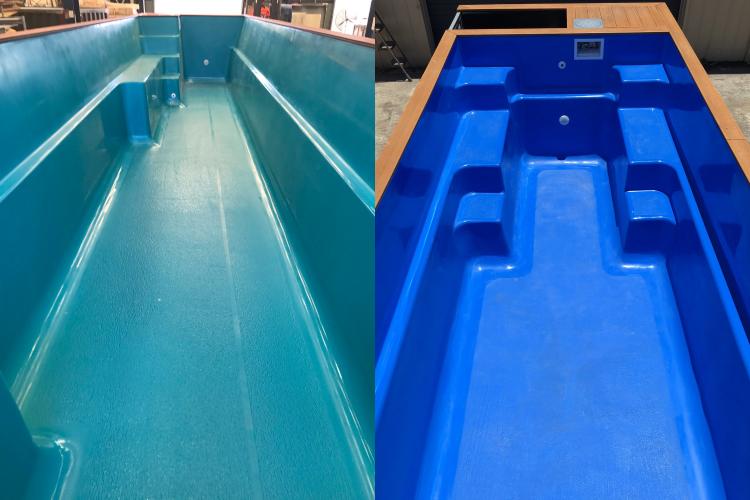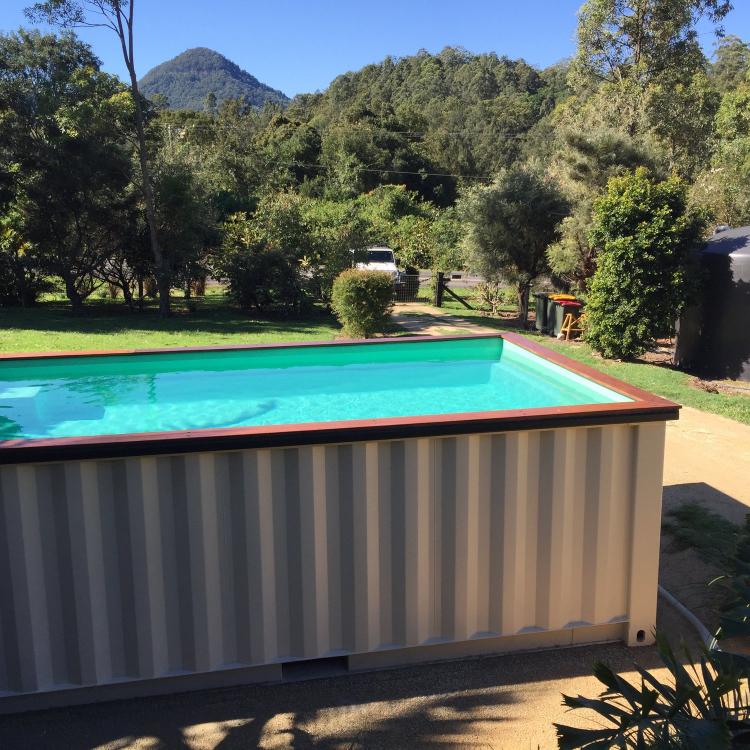 Subscribe To Our YouTube Channel