Have Fun While Teaching Fine Motor Skills With This Shark Bite Game
By Ryan on 09/27/2019 2:57 PM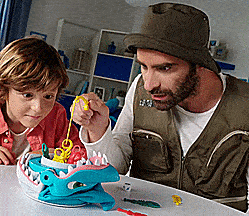 Your little guppy will have a reel-y fun time with this fishing game where they try to catch the sea creatures from inside the shark's mouth using a fishing rod. They roll a dice to see how many they need to fish out and hope that the shark doesn't snap them up for dinner before they collect all the fish on their die. It's like fishing with a little bit of Jack-In-The-Box fun - you never know when he's going to bite!
To set the game up, you just need to open the shark's jaws and push down until they lock into place. Then place the colorful sea creatures in the shark's mouth. They snap in place making fishing for them just a little bit of work - because isn't everything in life!?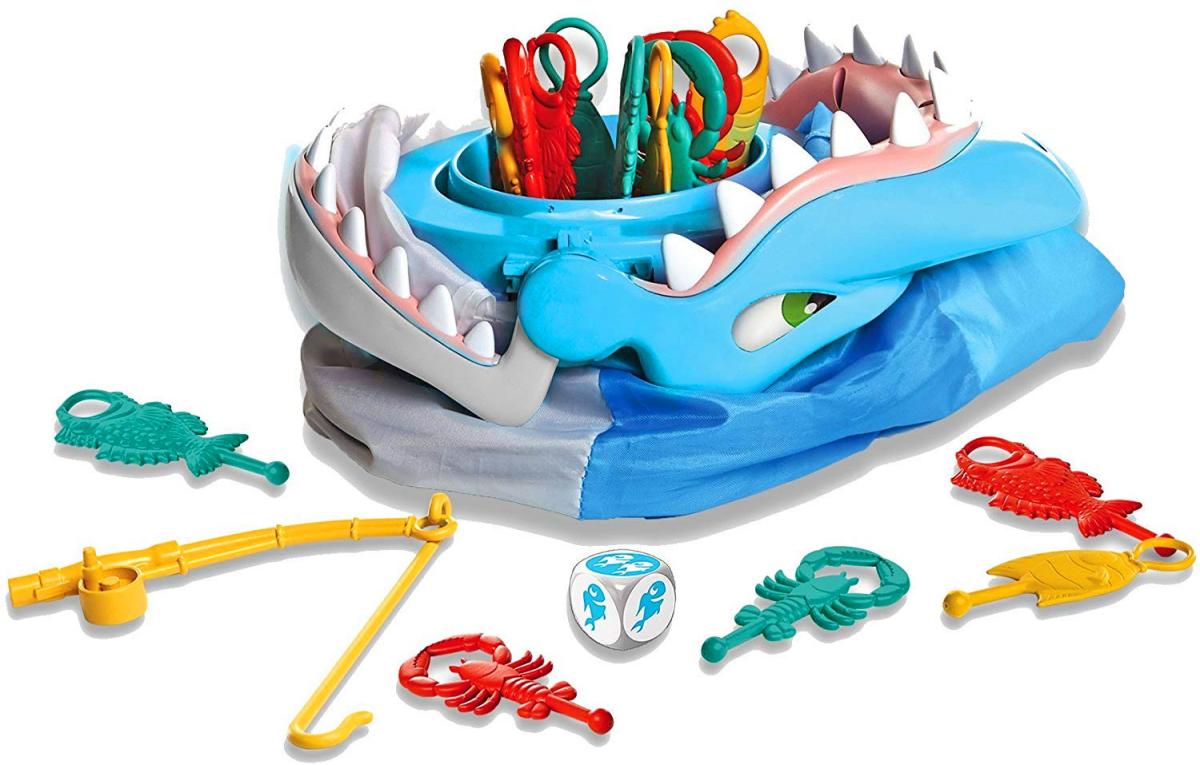 Players will take turns rolling the dice to see how many creatures they need to save from the shark's jaws. With the rod in hand, this game will help develop fine motor skills for your little guppies. The plastic hook on the end of the rod is used to hook the creatures. Once you've got one on your hook give a tug to free it, but be careful because action and movement is what triggers the shark to jump! When the shark jumps, the player with the most fish wins!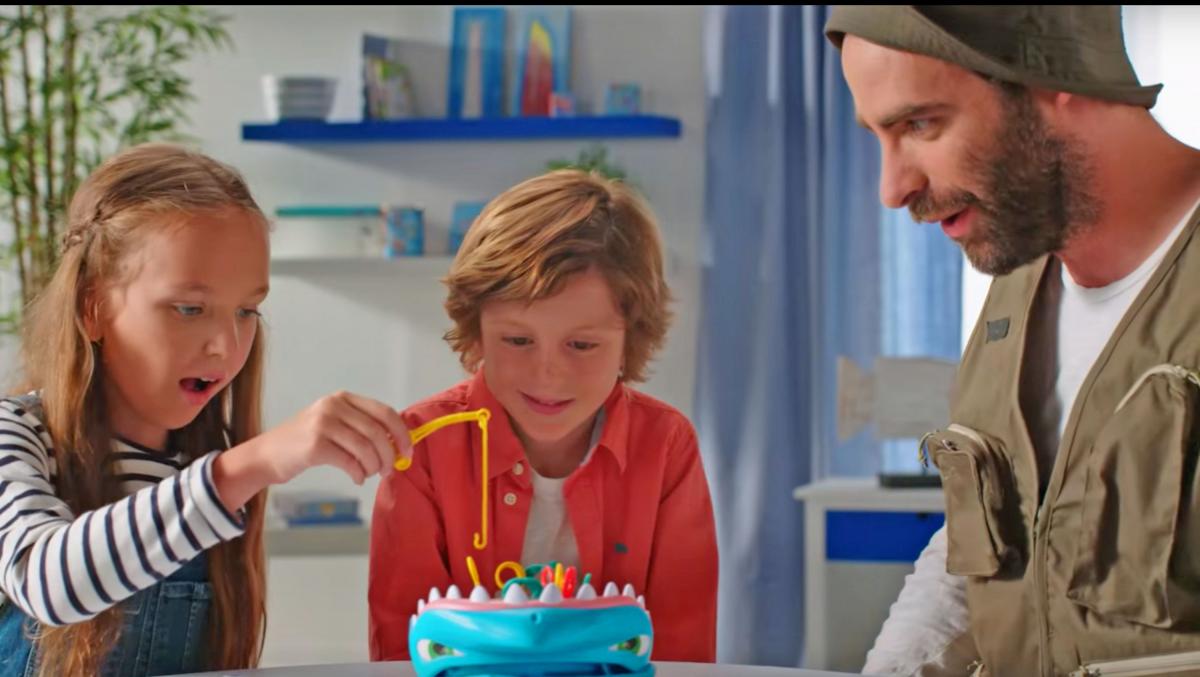 If you've got a little one who can't quite master the rod and hook fingers are also allowed to be used, but be careful that the shark doesn't nab their fingers too (jk).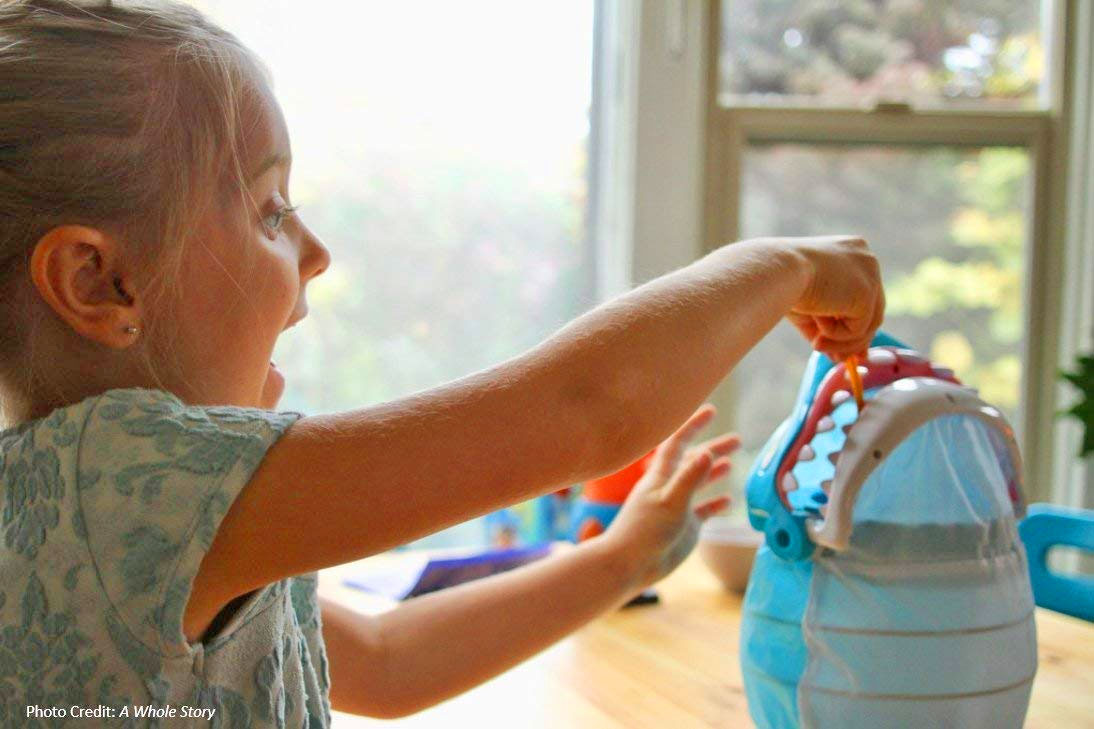 Not only is this a fun game for fishermen and families alike, it's also a game you don't have to worry about running out of batteries...because you don't need any!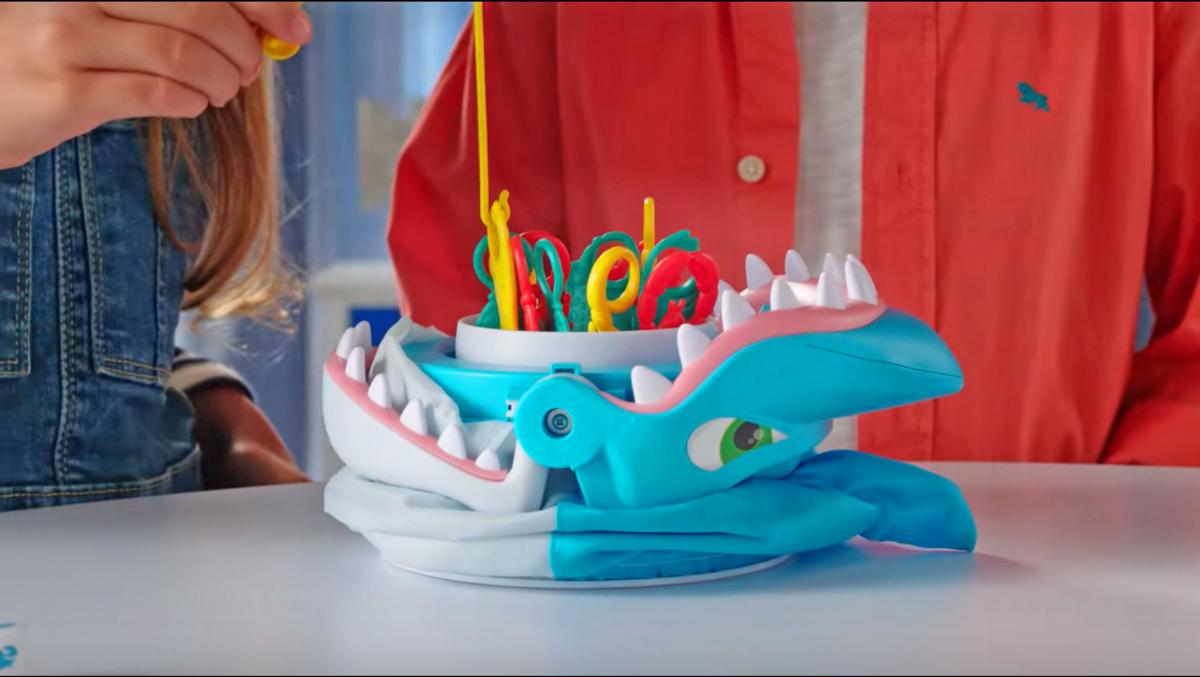 What's The Recommended Age For Shark Bite?
The game is recommended for 2-4 players, ages 4 and up.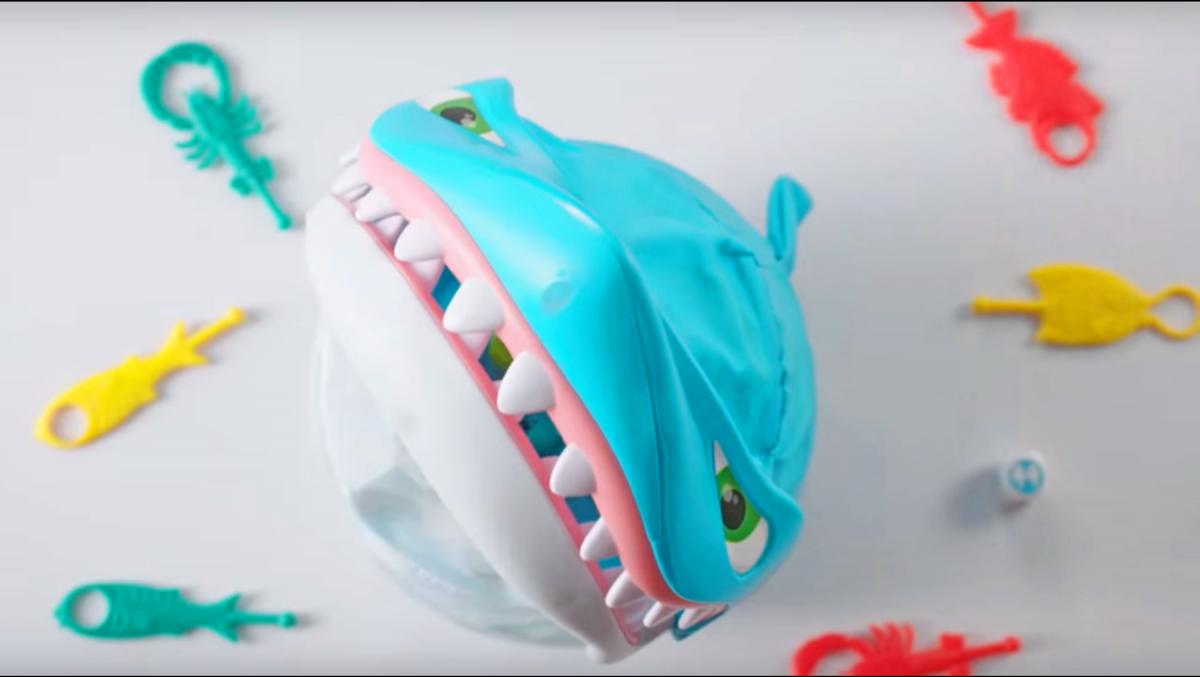 Check out the game in motion in the below video!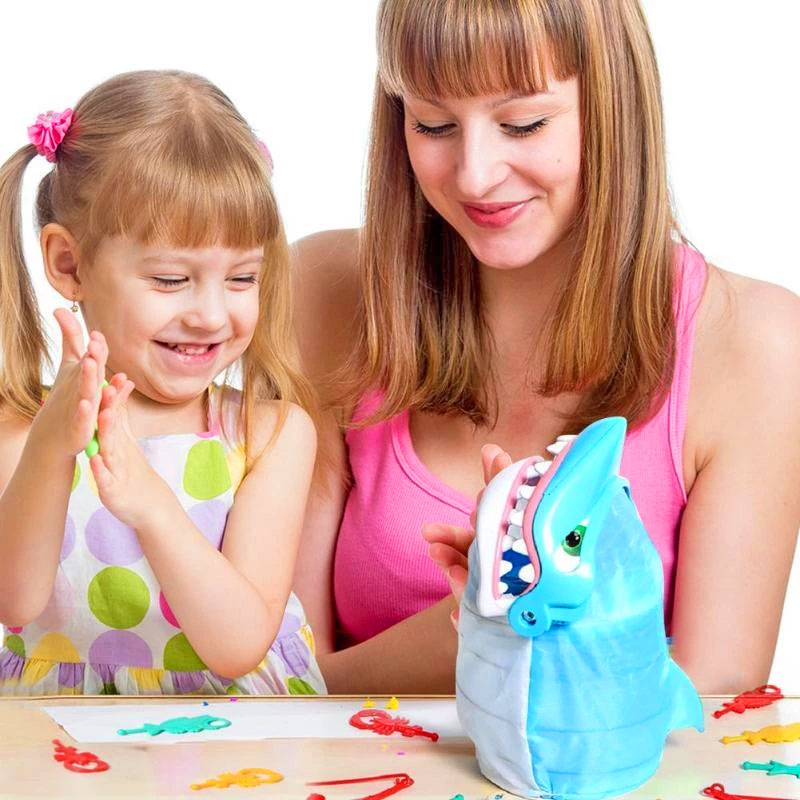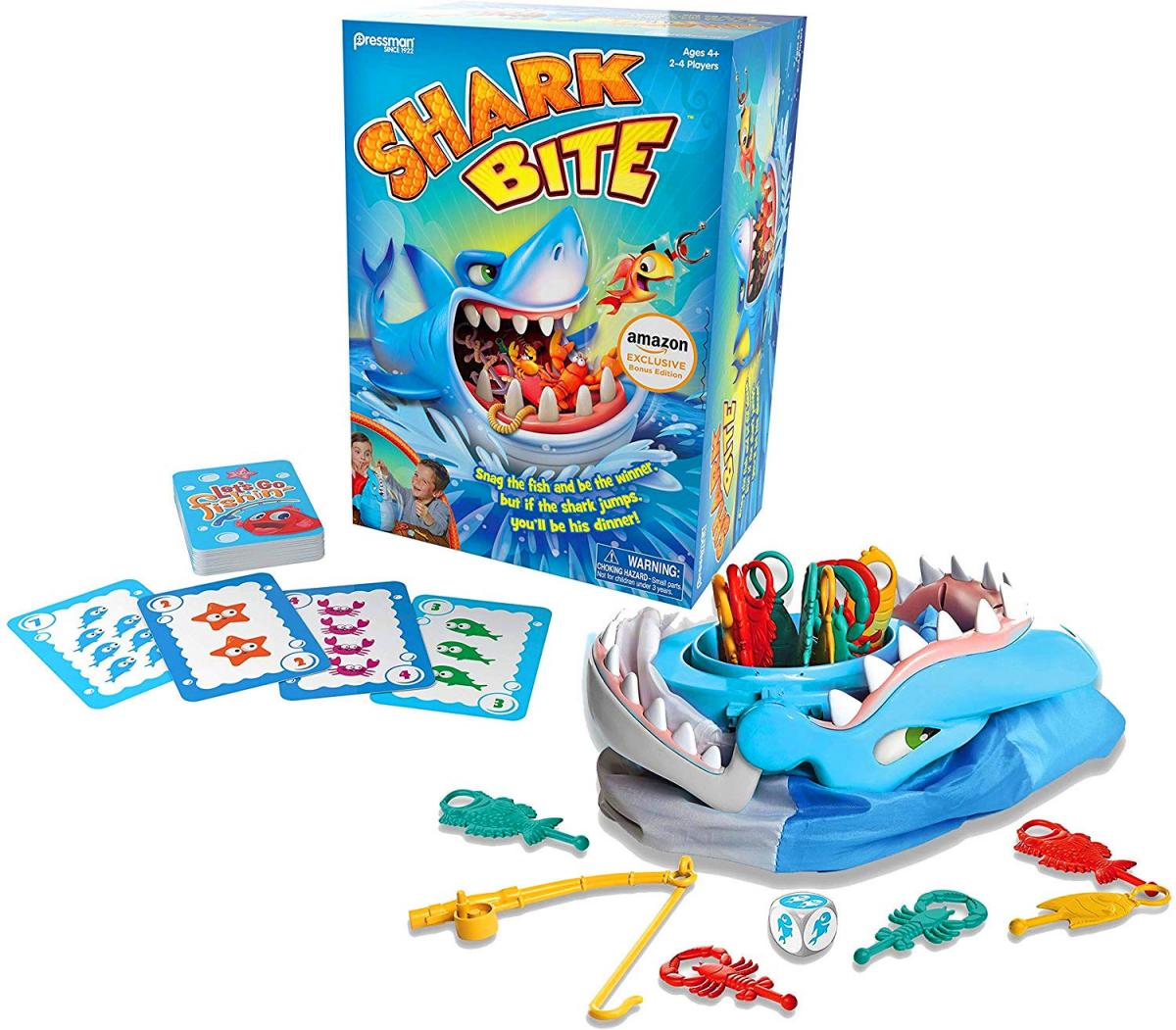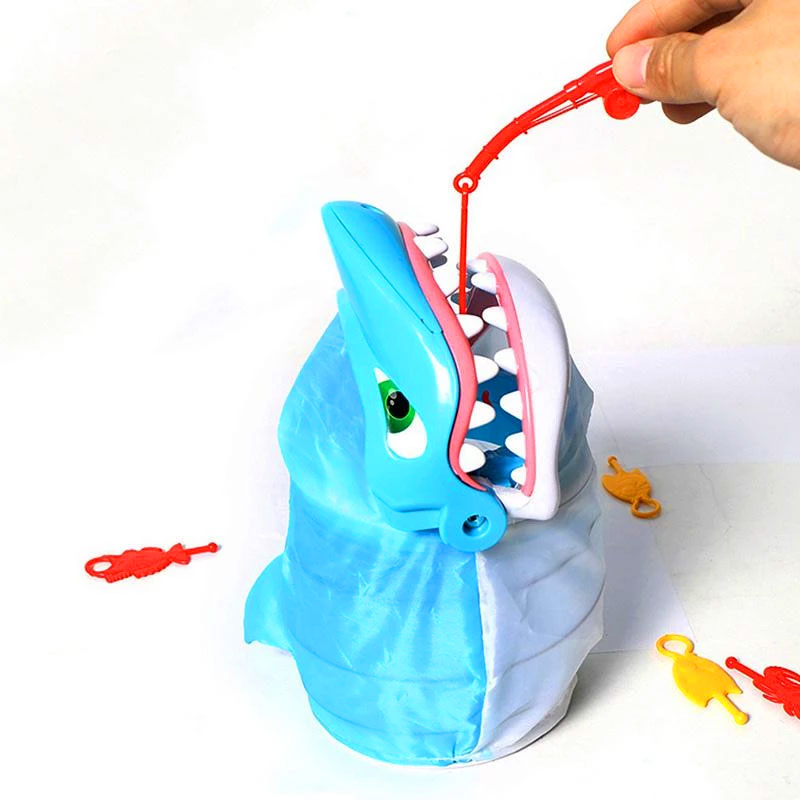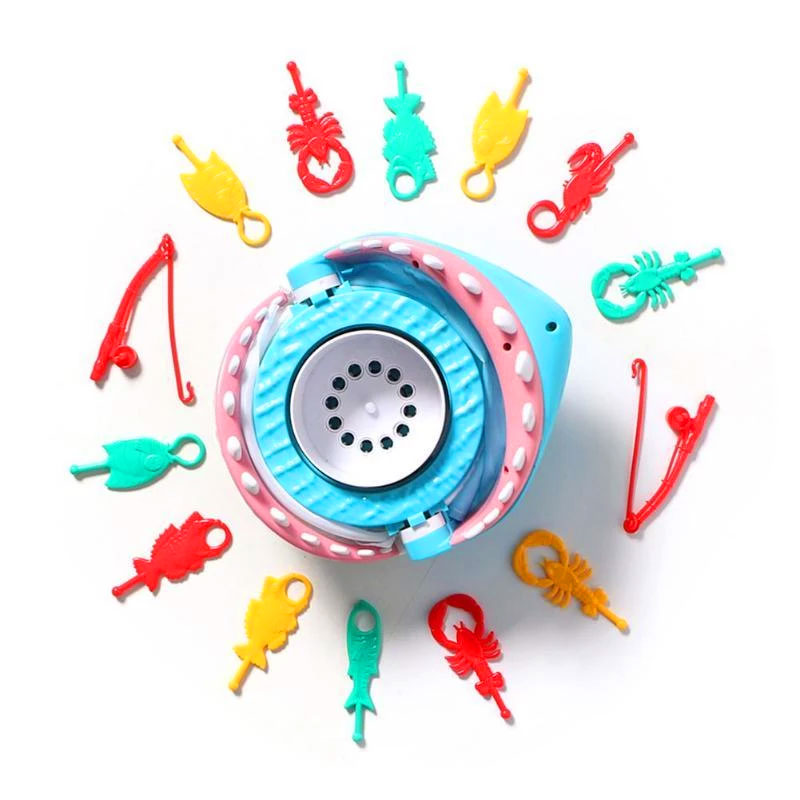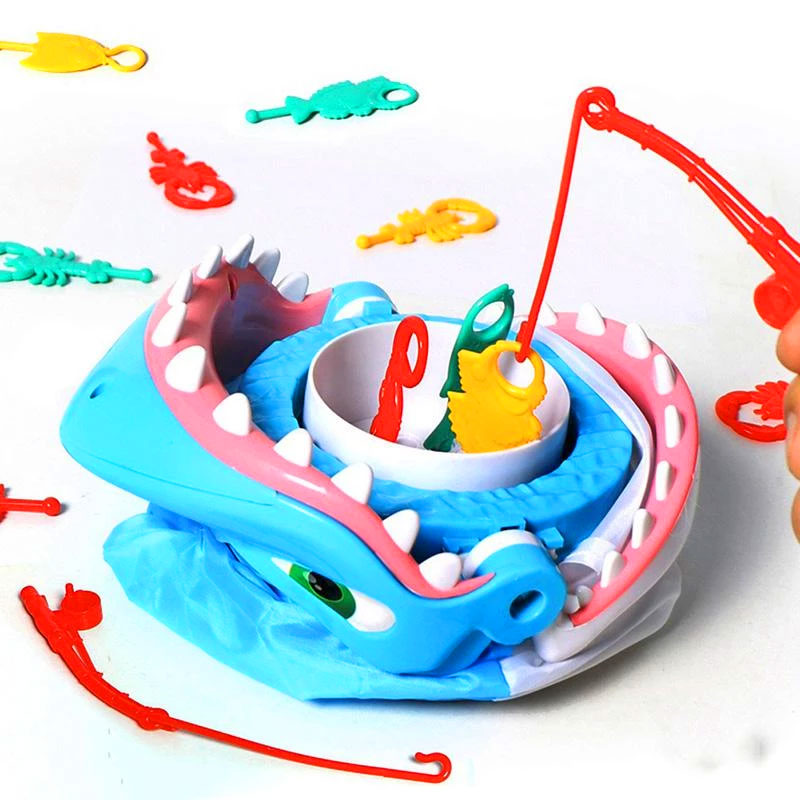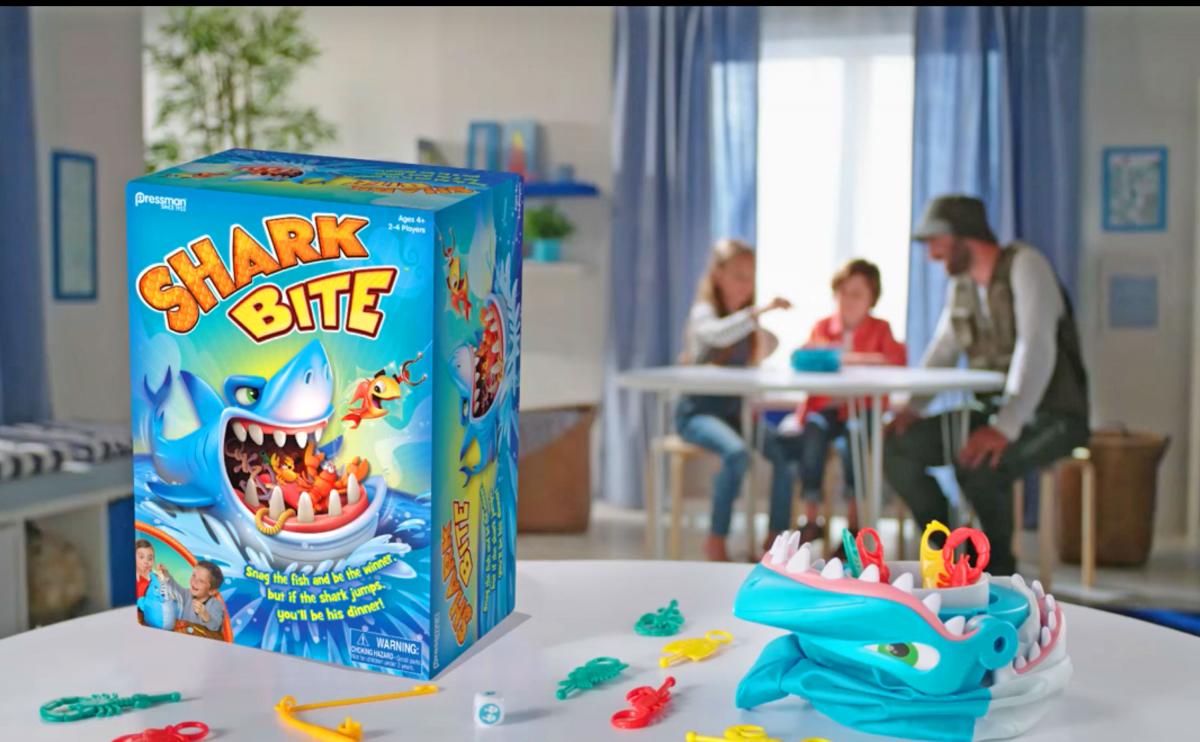 Subscribe To Our YouTube Channel