Qwik-Clean Brush Is a Hair Brush That Cleans Itself
By Ryan on 07/11/2016 6:28 AM (Updated: 09/29/2017 8:21 PM)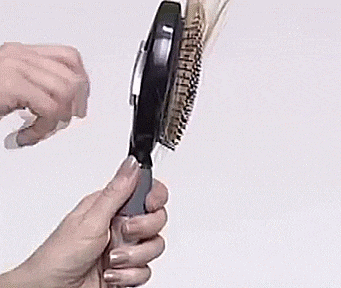 Whenever I run my hand through my hair, I end up with at least 4-5 hairs in my hand. If I ever used a brush, I imagine I'd be bald by the 3rd stroke. After that comes the disturbing process of removing my hairs from the brush and attempting to somehow re-attach them back to my greasy skull. Which with normal brushes is usually quite the task. Although this new Qwik-Clean Brush makes removing your hairs from the brush a breeze.
How it works, is you simply bull back on the rear handles of the brush which retracts the bristles into the body of the brush, while simultaneously leaving nothing for the trapped hairs to grasp onto. Once fully retracted, your lost hairs will have no choice but to fall to their demise into the garbage can or into a plastic bag on the way to the wig store.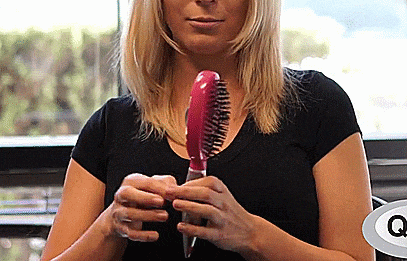 Self touted as the World's First Self-Cleaning Hair Brush, which has apparently taken 3 years to develop, the Qwik-Clean hair brush is water resistant for easy cleaning, is ergonomically shaped for a comfortable grip while brushing, and has a silicone grip for easier handling while using it.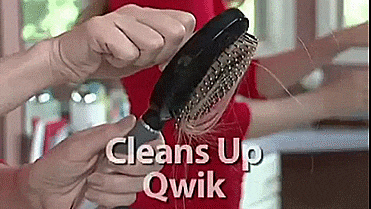 The self-cleaning hair brush is super lightweight to promote long-term use without getting hand fatigue, works to de-tangle the most stubborn hair, comes in a few different colors to choose from, and measures 8 inches long x 4 inches wide x 3 inches thick.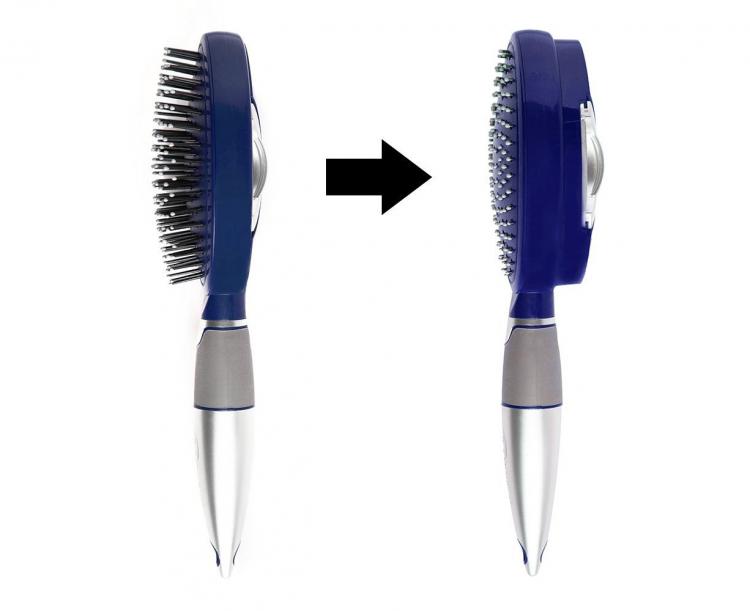 Check out the Qwik-Clean self-cleaning hair brush in action via the video below.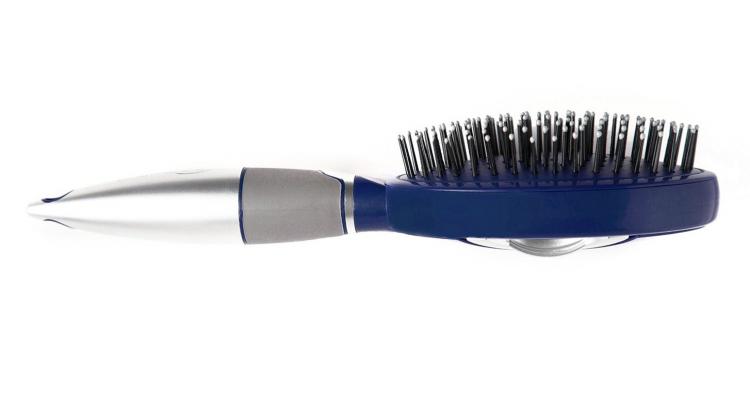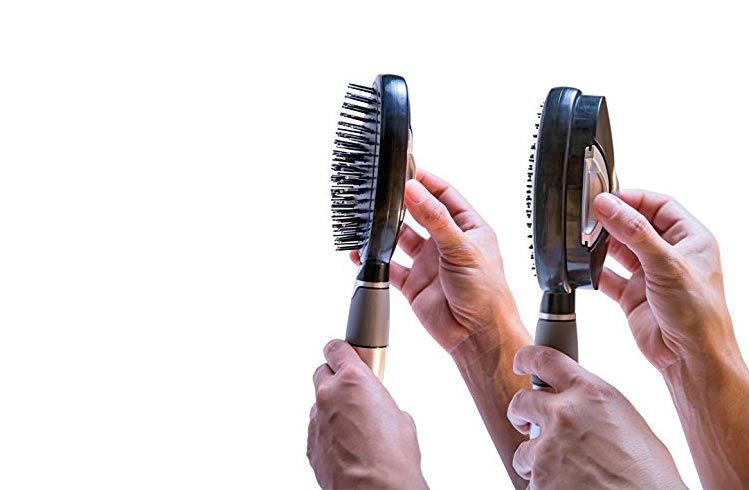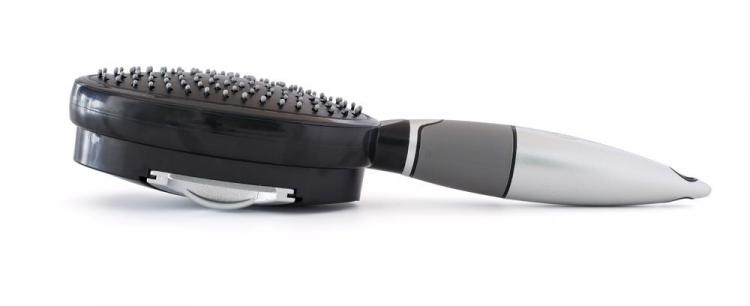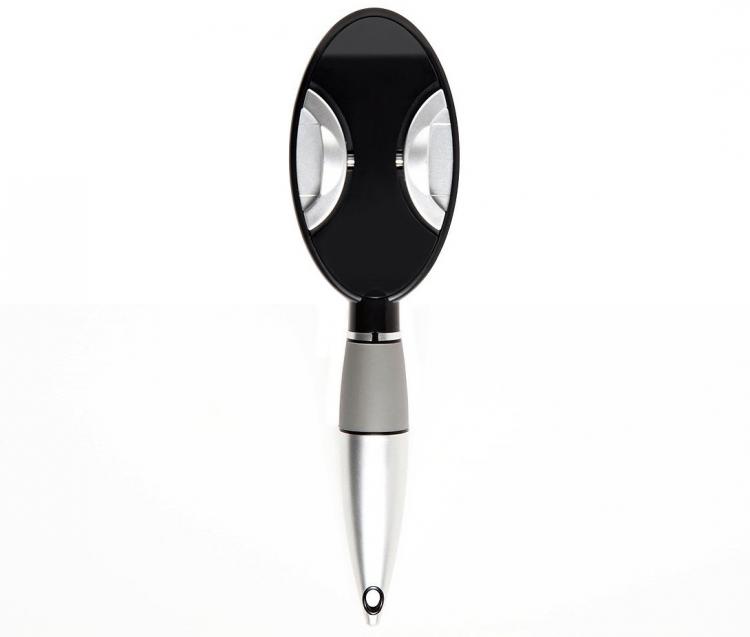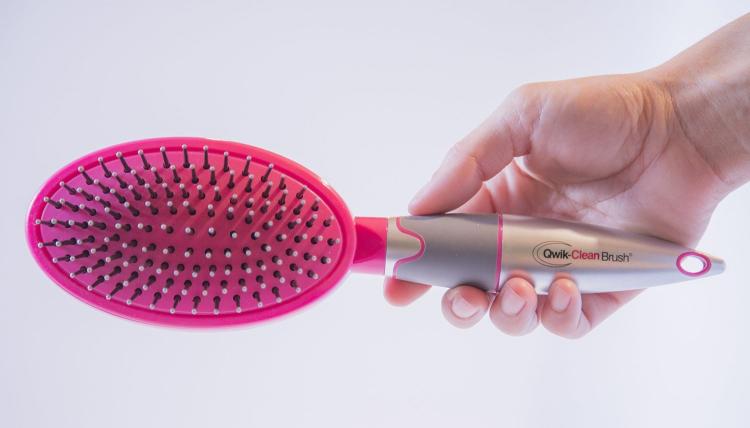 Subscribe To Our YouTube Channel