Sandals Made From Tennis Balls
By Ryan on 07/13/2015 5:01 AM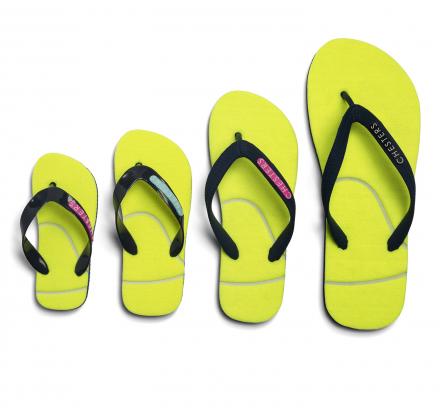 You can never call yourself a true tennis fan until you've draped yourself in tennis ball felt, similar to George Costanza and velvet. Just think of how amazing the feeling of tennis balls being rubbed all over your body might feel. Unfortunately there is no robe made from tennis ball felt just yet, but there are a pair of sandals that are made from 100% tennis ball felt. Show everyone at Wimbledon who the true tennis fan is with your tennis ball sandals as you explain to them how you never aren't touching tennis ball felt. If you are ever not wearing your tennis ball sandals you grab a hold of a tennis ball so you will never be away from that bright yellow felt.
Not a fan of sandals? Chesters, the company that makes the tennis ball felt sandals also makes an iPhone case that uses 100% real tennis ball felt on the back of the case, so that when you're not using or talking on your phone you can rub the sweet texture of tennis balls all over your face.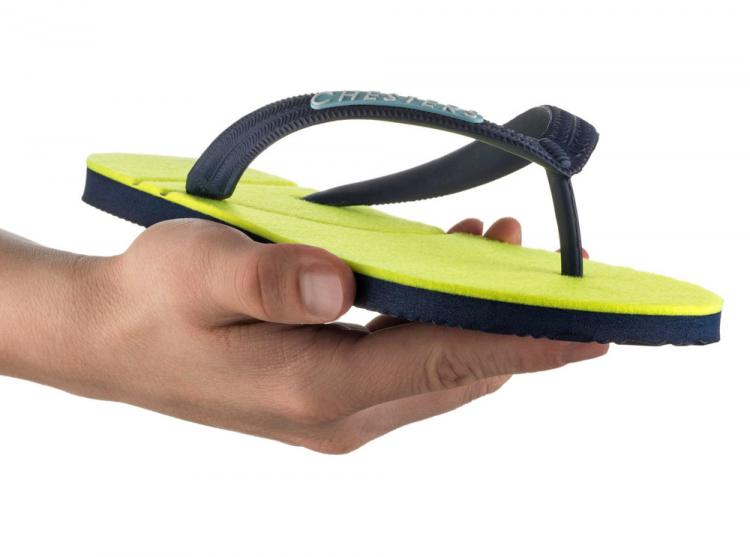 The Tennis ball sandals are made from 100% tennis ball felt, an EVA inner sole, and rubber straps, the felt comes from the same source as Wilson tennis balls, has a safe protective coating that protects against wear, stains, and water absorption, and comes in a wide variety of sizes that accommodate men, women, big kids, little kids, and even toddlers.