There's a Smart Floor Mat Alarm Clock That Makes You Step On It To Turn It Off
By Ryan on 08/11/2020 2:29 PM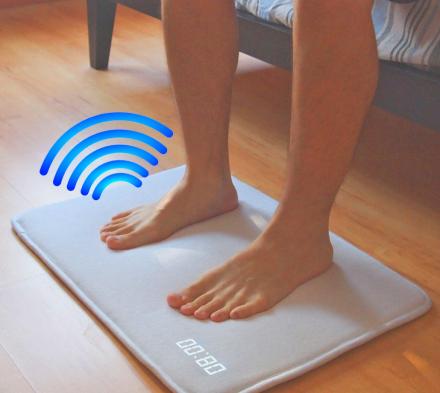 How many times has your alarm gone off in the morning, only for you to dismiss it, fall back alseep, and forget all about work or any appointment you might have had? For me? about 3 times a week. Normal alarm clocks or alarms on your smart phone don't make you work for a way to to turn off your alarm. This company makes a floor mat alarm clock that you place beside your bed, and will make you step on it for 3 seconds in order to turn off the alarm.
The floor rug alarm clock has a bright LED clock located on the top left corner of the device, and allows you to see the time from bed if you don't happen to have a regular clock in your bedroom. Plus the soft and fluffy fabric on the rug will surely make your morning a delight.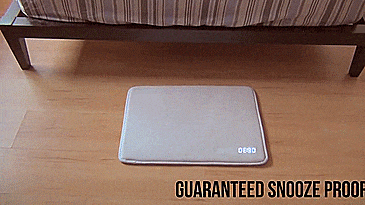 If 3 seconds isn't enough for you to stay awake, or you could see yourself just laying back down afterwards, you can change the amount of time you need to step on the rug to turn the alarm off up to 30 seconds. You can even personalize the alarm to play your favorite song with an MP3 file instead of some annoying alarm sound. To do so, simply connect the Ruggie alarm clock to your computer via the USB connection and upload your favorite MP3 file to the device.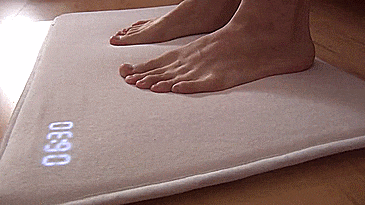 By making you fully out of bed and standing up each morning, the floor mat alarm clock hopes to change your morning routine from rolling over and hitting the snooze button, to getting out of bed right away in the morning when your alarm goes off.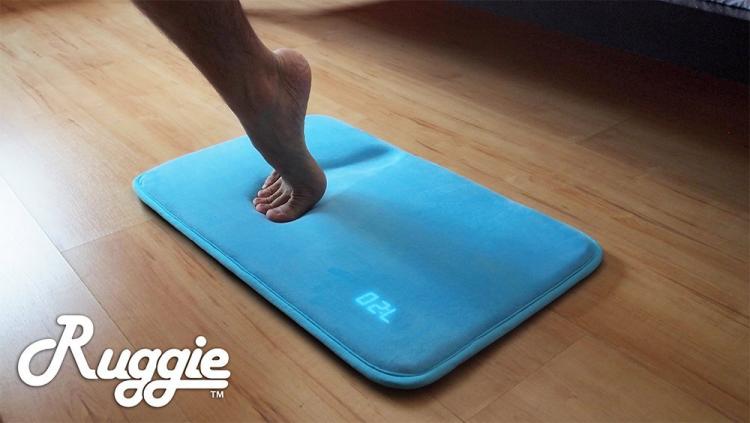 The Ruggie alarm clock comes in white or blue colors to choose from, is made from extremely comfortable rebounding memory foam, has an effective and minimalistic design that will look great in any bedroom, and has a anti-slip rubber material on the bottom of the mat to keep it from slipping around.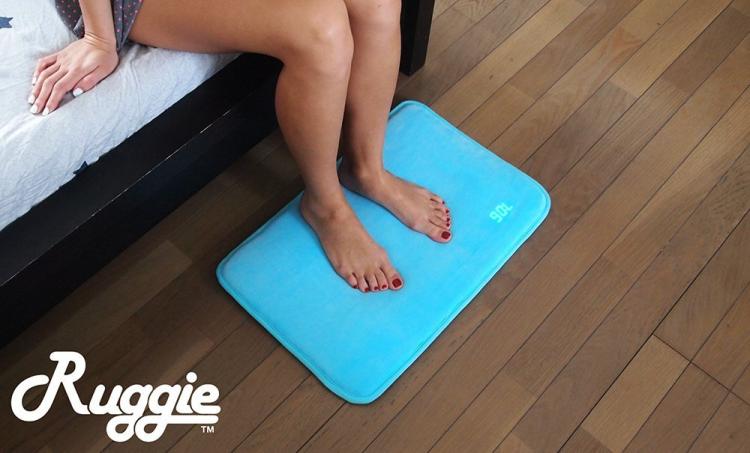 Check out the Ruggie floor mat alarm clock in action via the video below.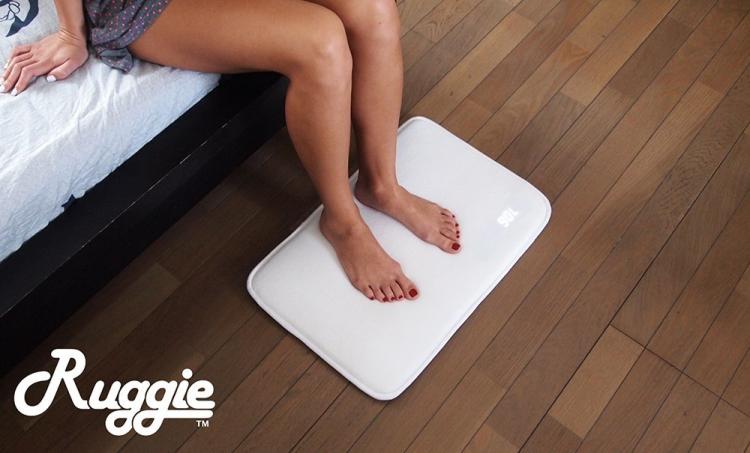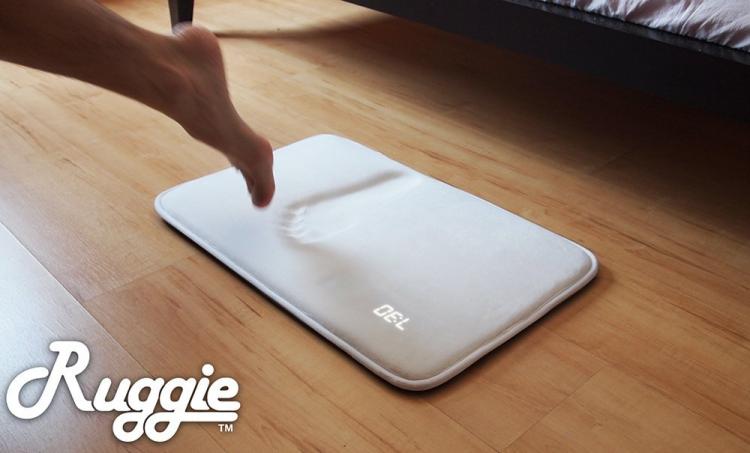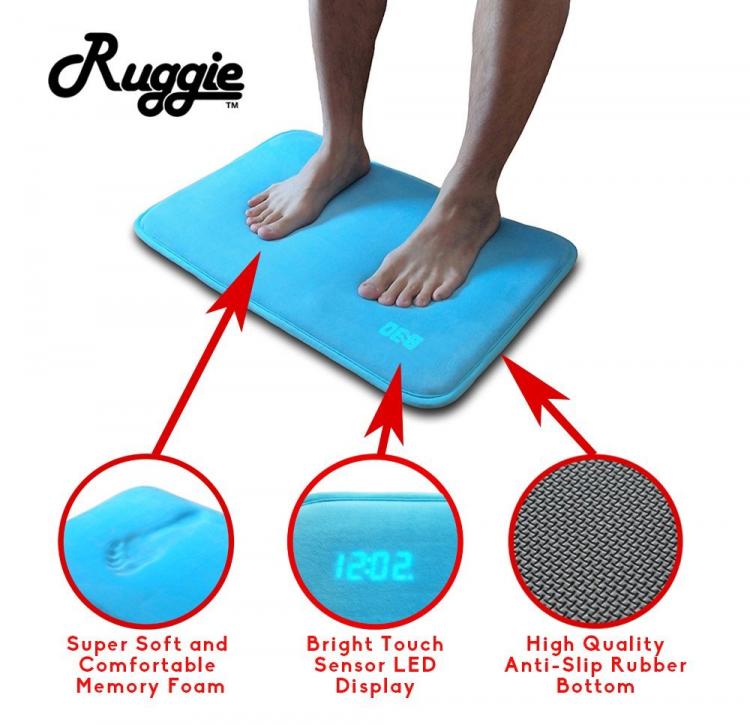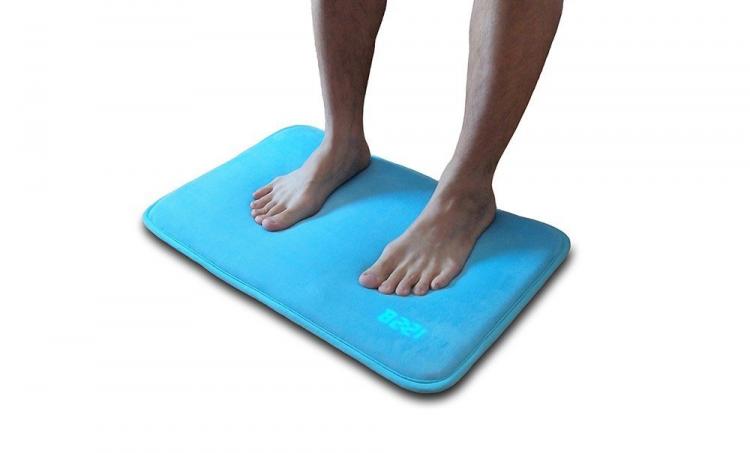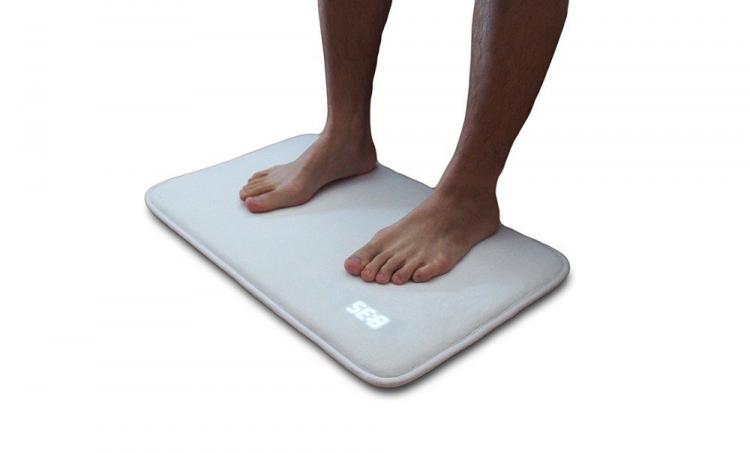 Subscribe To Our YouTube Channel