Rock Climbing Mug Uses a Climbing Hold as The Handle
By Ryan on 11/26/2017 3:50 PM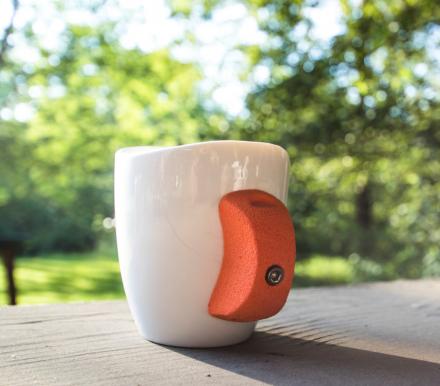 This unique coffee mug is pretty much the perfect gift idea for rock climbing enthusiasts, as the handle of the mug is made from a climbing hold. Sure to give your hands the pre-climb workout they need as you struggle to hold onto your coffee. Although your hand will probably cramp up and you'll spill coffee all over yourself, the sheer attempt to hold onto such a handle is most likely just as rigorous and strenuous as actual rock climbing.
Created and sold by Etsy store ClimberGoods, a shop that specializes in selling rock climbing goods and unique gift ideas for climbers, the store offers the coffee mug sold individually or sold in a set with all sorts of different colors.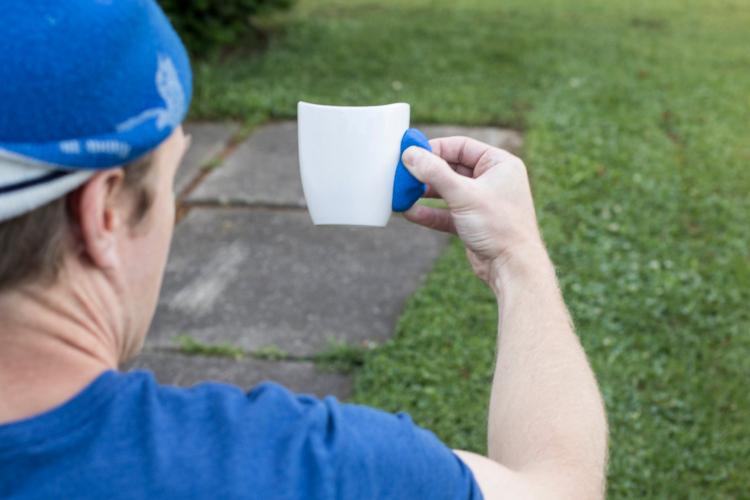 The rock climbing mug is made from porcelain along with the real material they use in climbing holds and a metal screw to make it look more realistic (although it doesn't actually do anything). The rock climbing mug comes in a plethora of different colors to choose from, is not dishwasher safe or microwave safe, and comes in two different climbing hold shapes to choose from.