This Pillow Looks Like an Old Retro TV Set
By Ryan on 05/10/2016 6:36 AM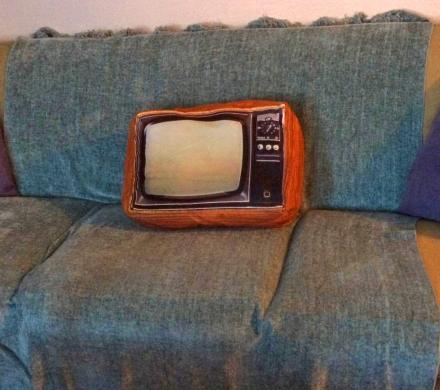 There are some people in this world that love their televisions so much that they feel the need to snuggle up with them at night to show their affection and thankfulness for all of the entertainment hours they provide them with. This pillow looks just like an old retro TV from the 70s/80s and will surely work in lieu of your actual TV when you're looking to snuggle your electronics. The pillow is fully 3D shaped, extremely realistic, has a rectangular shape, and if placed far enough away onto a TV stand, you would probably think it's just an old vintage 9 inch television.
Not into television pillows? They also offer a lot more weird items in pillow form, including a giant High-Top Converse all-star shoe pillow, a bag of popcorn pillow, a television remote pillow, an an old VHS tape pillow. Get them all together and they'd make the perfect companion pillows for a movie night, minus the shoe.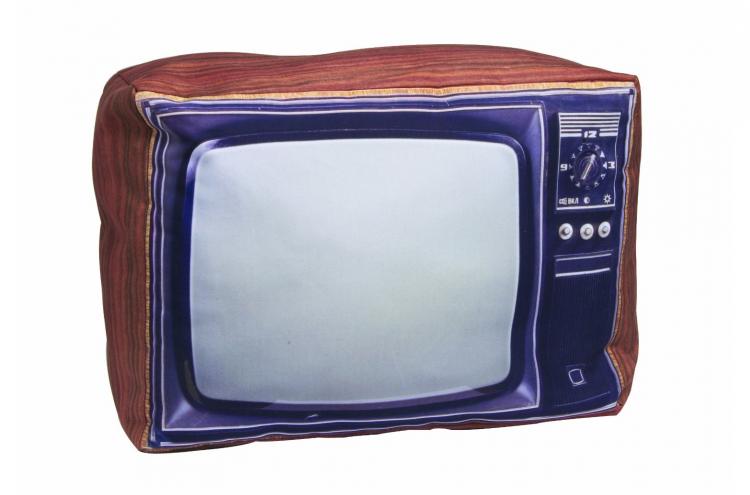 The television pillow is printed using a 3D photo that makes it look like a real TV, makes for a great accent pillow for a theater or TV room, is made from 100% polyester, and measures 16 inches long x 11.25 inches tall x 6 inches deep.