M4 Phone Stand Turns Your iPhone Into a Retro Apple Computer
By Ryan on 04/26/2017 11:08 AM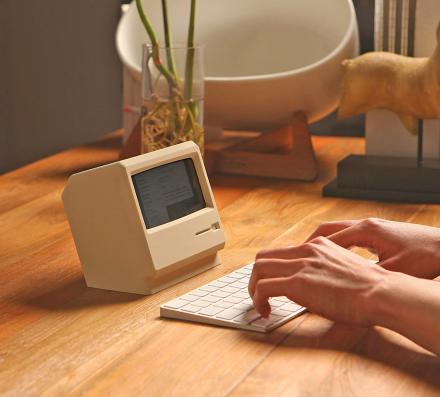 Most people don't actually do work on their phones besides a little email, but if you are looking to do a little typing with a Bluetooth keyboard, or looking to watch a movie or some YouTube videos without having to hold the phone up by yourself, you may want this M4 iPhone Stand. The uniquely styled phone stand makes your iPhone look like a mini version of an old retro Apple computer.

Versions:
Retro phone stand | Retro smart watch stand
Certainly not as handy for traveling as say the Pocket Tripod might be since it doesn't actually fold down, the retro computer phone stand is a quirky way to angle your phone at you while needing your hands free. Plus, it'll be an instant conversation starter for anyone that sees it.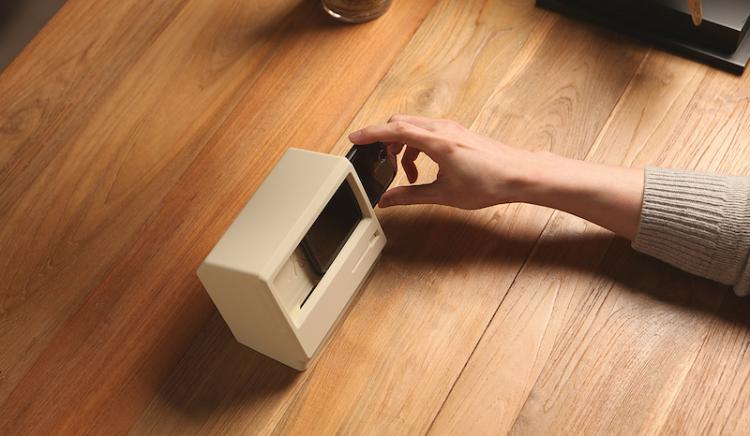 Not only does this vintage Apple computer phone stand give your phone a unique look while you work on it, but it'll also charge it while it's in there, as it has a way to integrate your own lightning cable within the box. The retro phone stand is compatible with the iPhone 7, iPhone 6s, and the iPhone 6. (Both the phone and lightning cable are not included)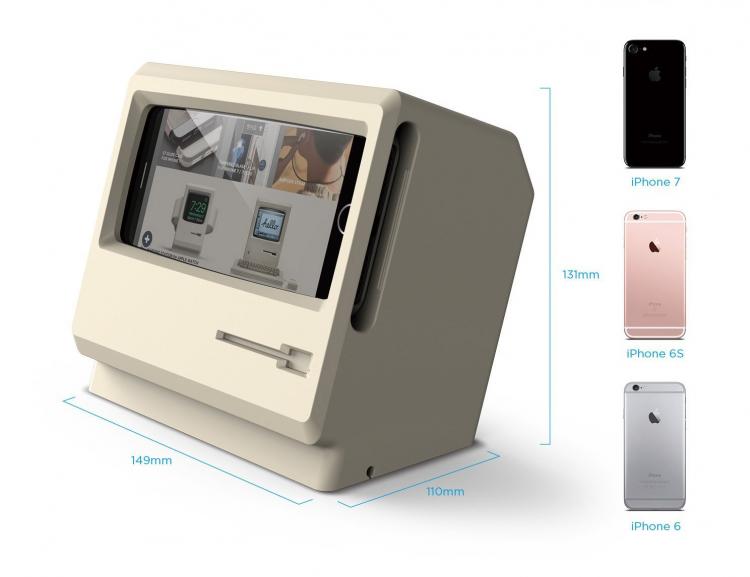 The retro Apple monitor phone stand is made from scratch-free silicone to prevent any damage to your phone or charging cable, and the material makes the stand feel soft to the touch. The stand also has some weight to it, so that you can feel comfortable placing the stand on any flat surface.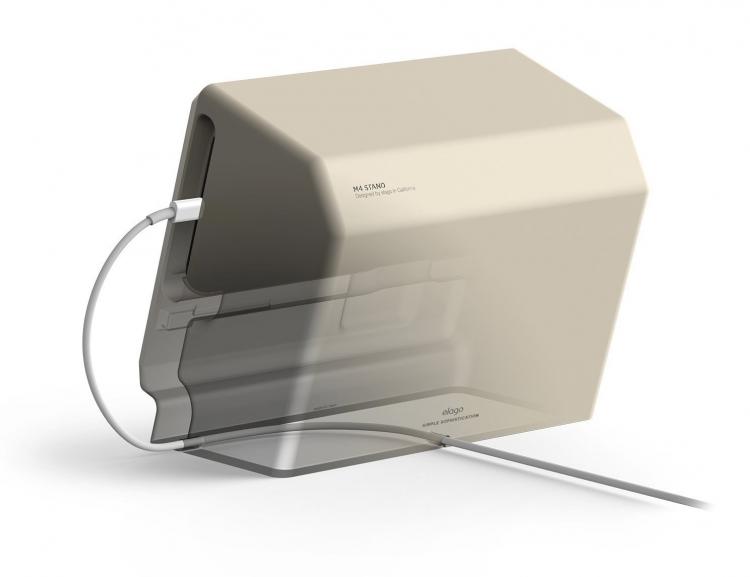 Need a retro stand for your Apple watch as well? The same company "Elago" makes a vintage case for that as well that also makes it look like an old vintage Apple monitor. You can find the vintage Apple watch stand here.