These Rail Bike Tours Let You Pedal Through The Redwood Forest In California
By Ryan on 08/17/2020 2:00 PM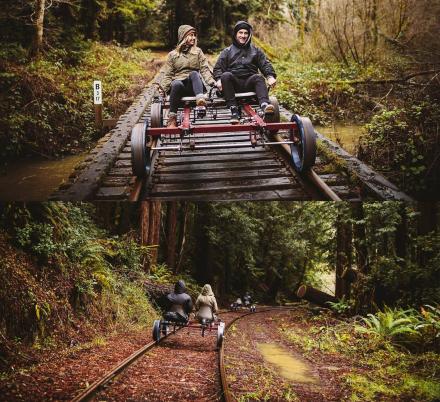 Haven't you always wanted to try one of those manual railroad handcars that you see in the old-timey movies? Ok, maybe that's just me. But if you would like to experience the incredible views of the Redwood forest in California from the comfort of a electric rail bike with you and one other person, this company's got just the thing! They rent out these two-seater rail bikes that let you pedal through a beautiful forest with stunning 360 unobstructed views. The company is called SkunkTrain, and have turned the old unused historic train tracks into a fun and unique way to get around and see the forest. They rent out their pedal bikes for 250 bucks a ride.
The best part about the pedal bikes is that since they're on tracks, you won't need to steer, leaving you to take in all of the incredible views around you. The tracks "will take you breezing along the world-famous Redwood Route. Your group will wend its way along scenic Pudding Creek, cross over majestic wooden trestle bridges, and journey into the heart of the ancient redwoods of Mendocino County."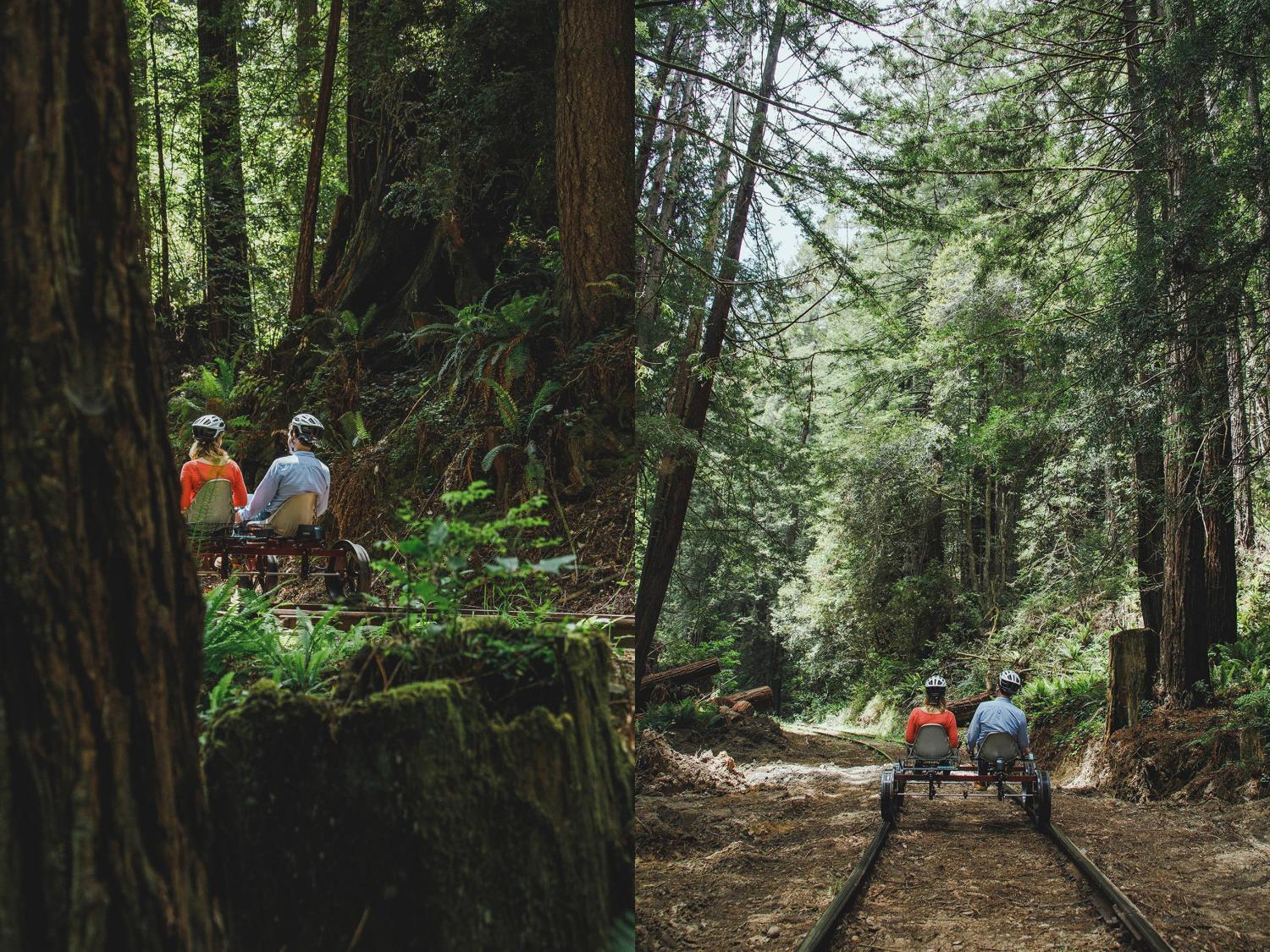 The journey on the rail bikes is around 30 minutes each way, with a 50 minute layover in-between where you'll have a picnic and journey a bit farther into the Redwood forest on foot as well as "past blossoming wild iris and trillium and over the iconic arched stone bridge."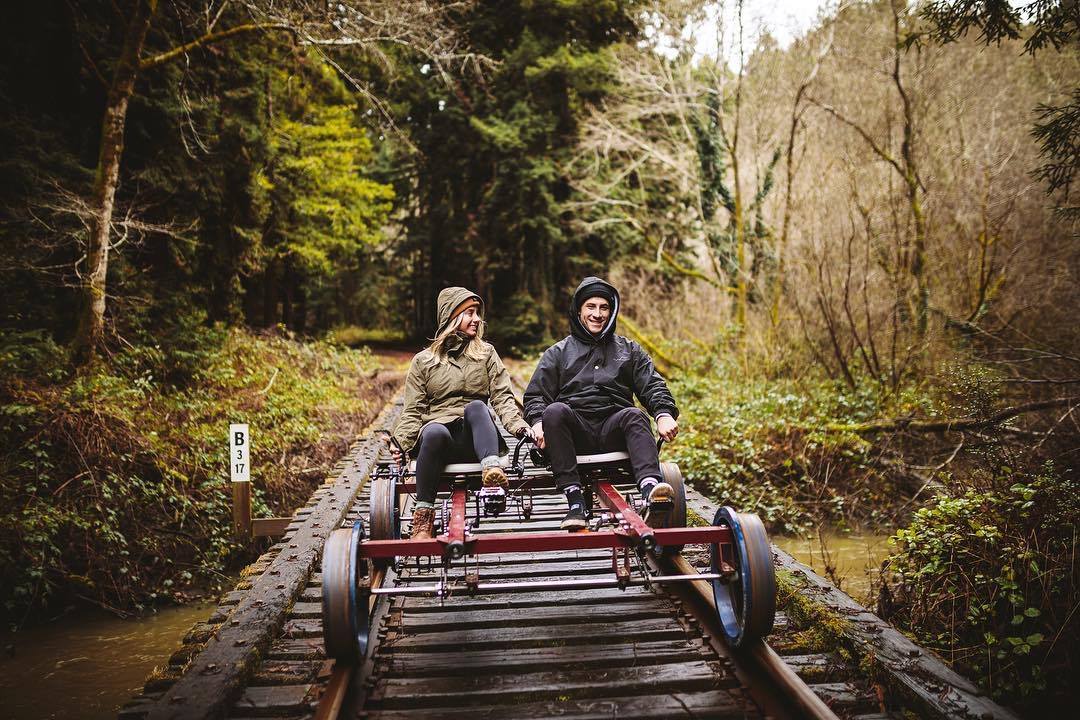 The unique rail bikes have seating for people, and are whisper quiet. They also hold an electric motor that assist the riders when they need to take a break. The "easy ride" starts at Fort Bragg and winds along Pudding Creek and then crosses a wooden trestle bridge and then heads into Mendocino County which is in the heart of the redwood forest. The full rail bike package includes fare for two people on a side-by-side railbike, with a certified guide leading you on the historic Skunk railroad from the coast to Glen Blair Junction.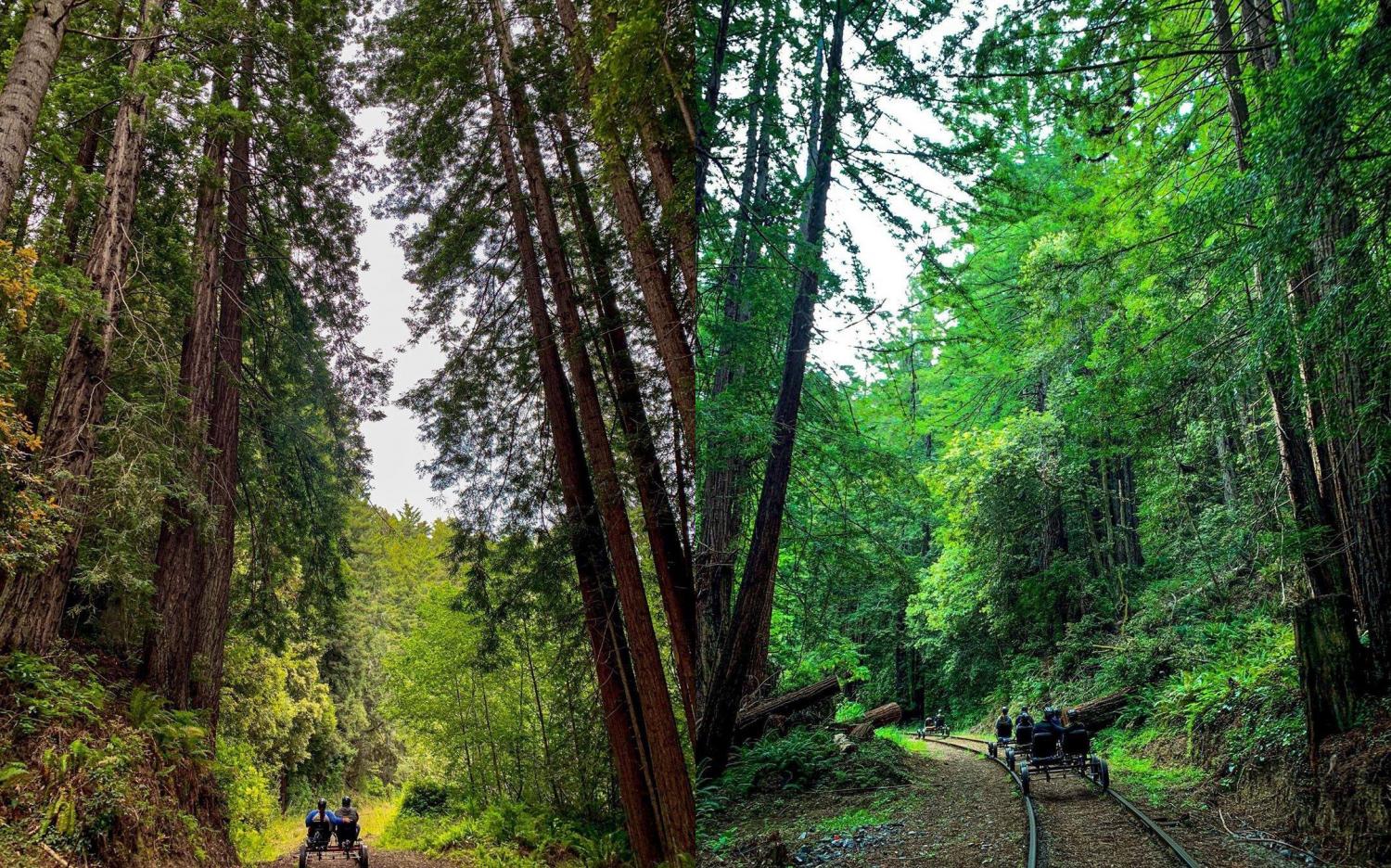 The rail bikes are best suited for adults or kids aged 6 and up, who measure at least 31 inches tall, with a maximum weight per rider of 250 lbs. The rail bike riders should also be capable of bicycling recumbently for 30 minutes at low exertion. They also state that no infants are allowed, casual sport-attire is suggested, close-toed shoes are required, and you should bring your own water for the ride there and back.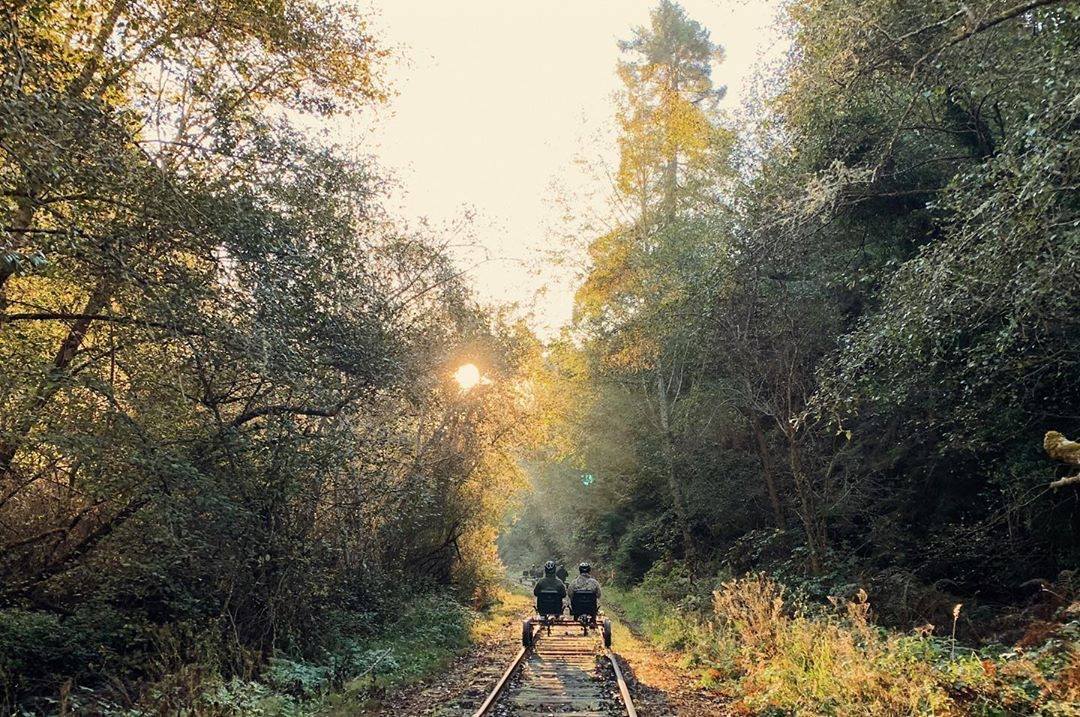 Head over to their website to reserve a spot. You can check out the their calendar to see which day and time of the day works best for you and see what spots are available. The times for the rail bikes run at 11:00am, 1:30pm, and 4pm, with occasional 8:30am spots available at times as well. Check out the Rail Bikes by SkunkTrain in action via the video below.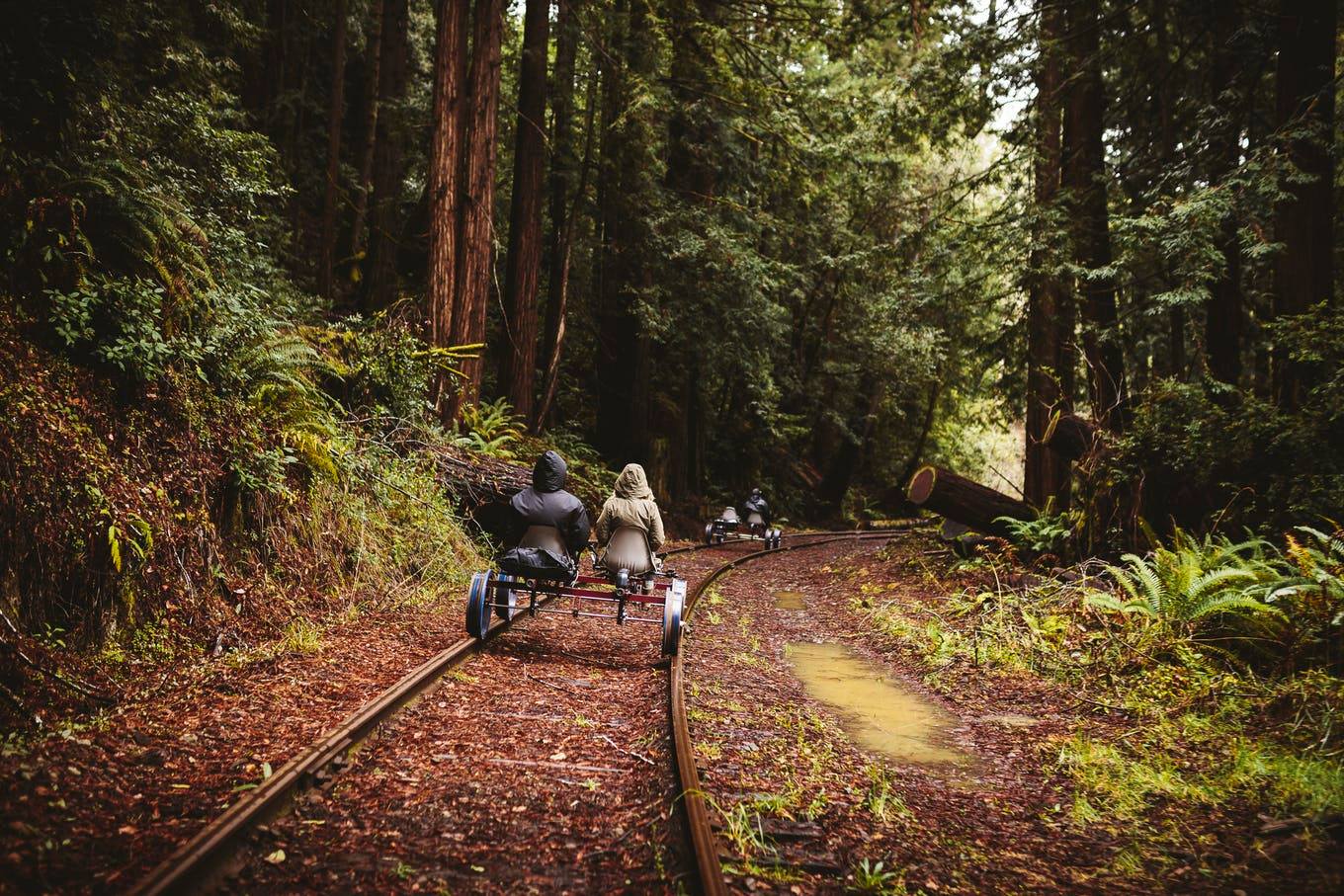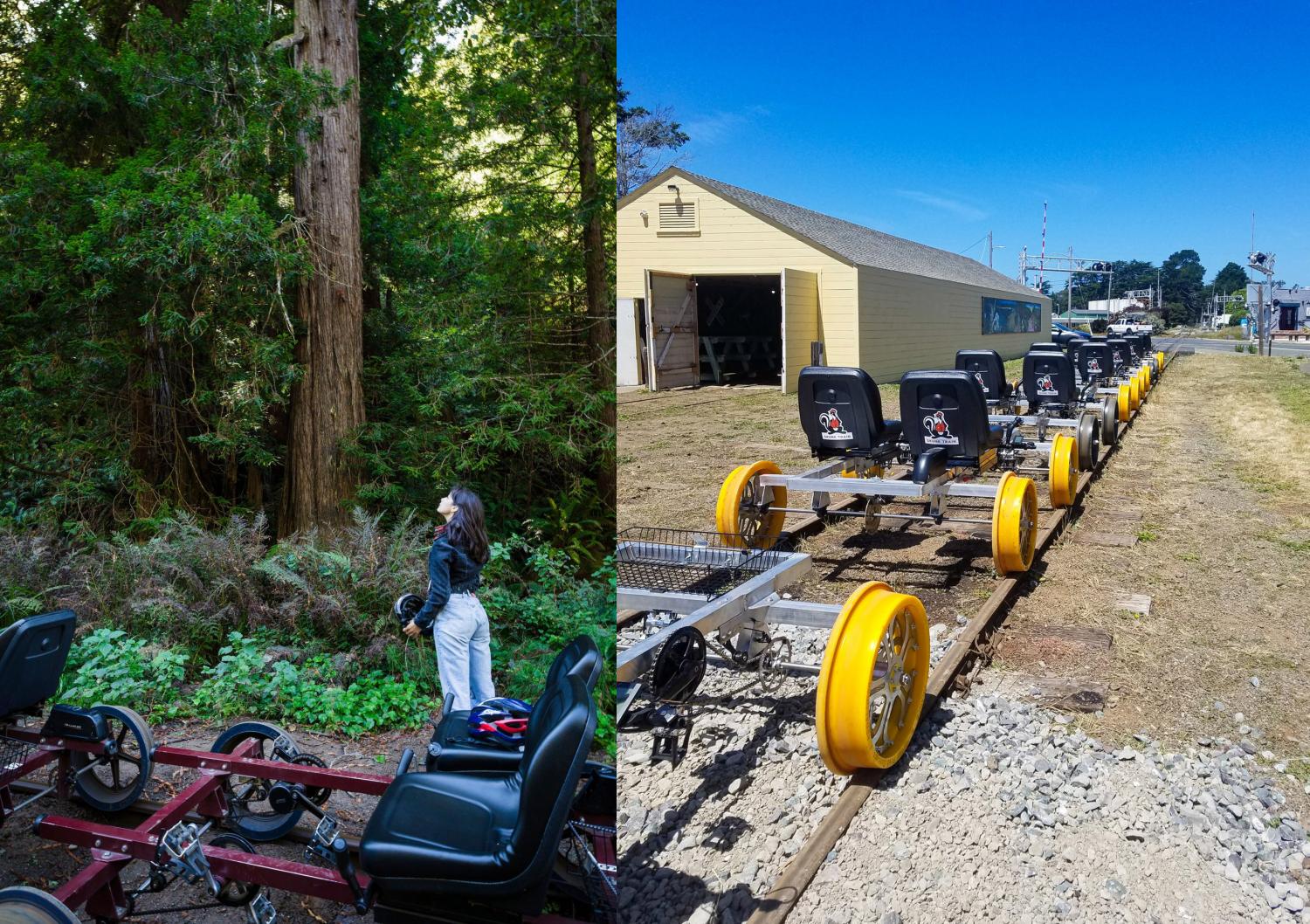 Images courtesy of SkunkTrain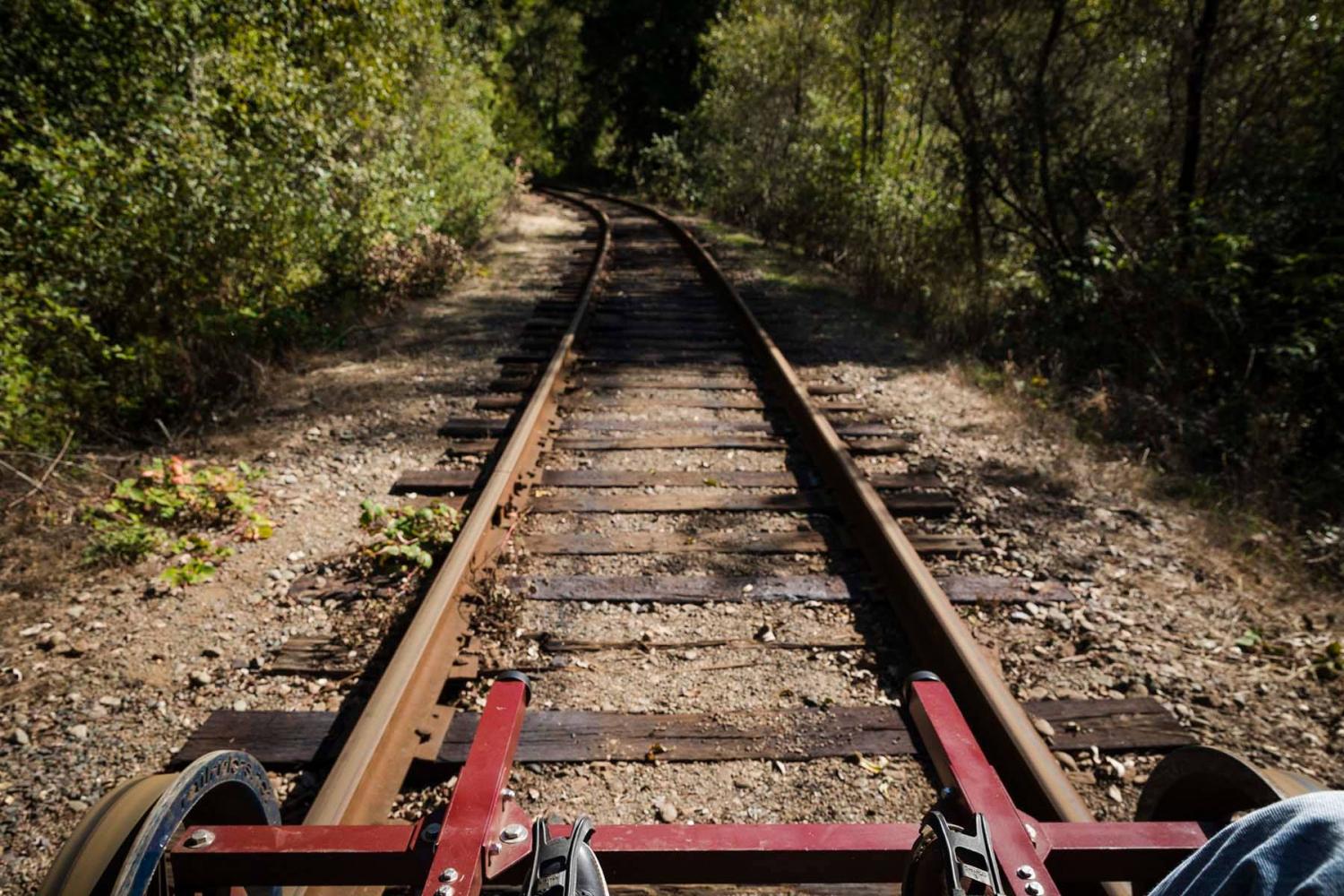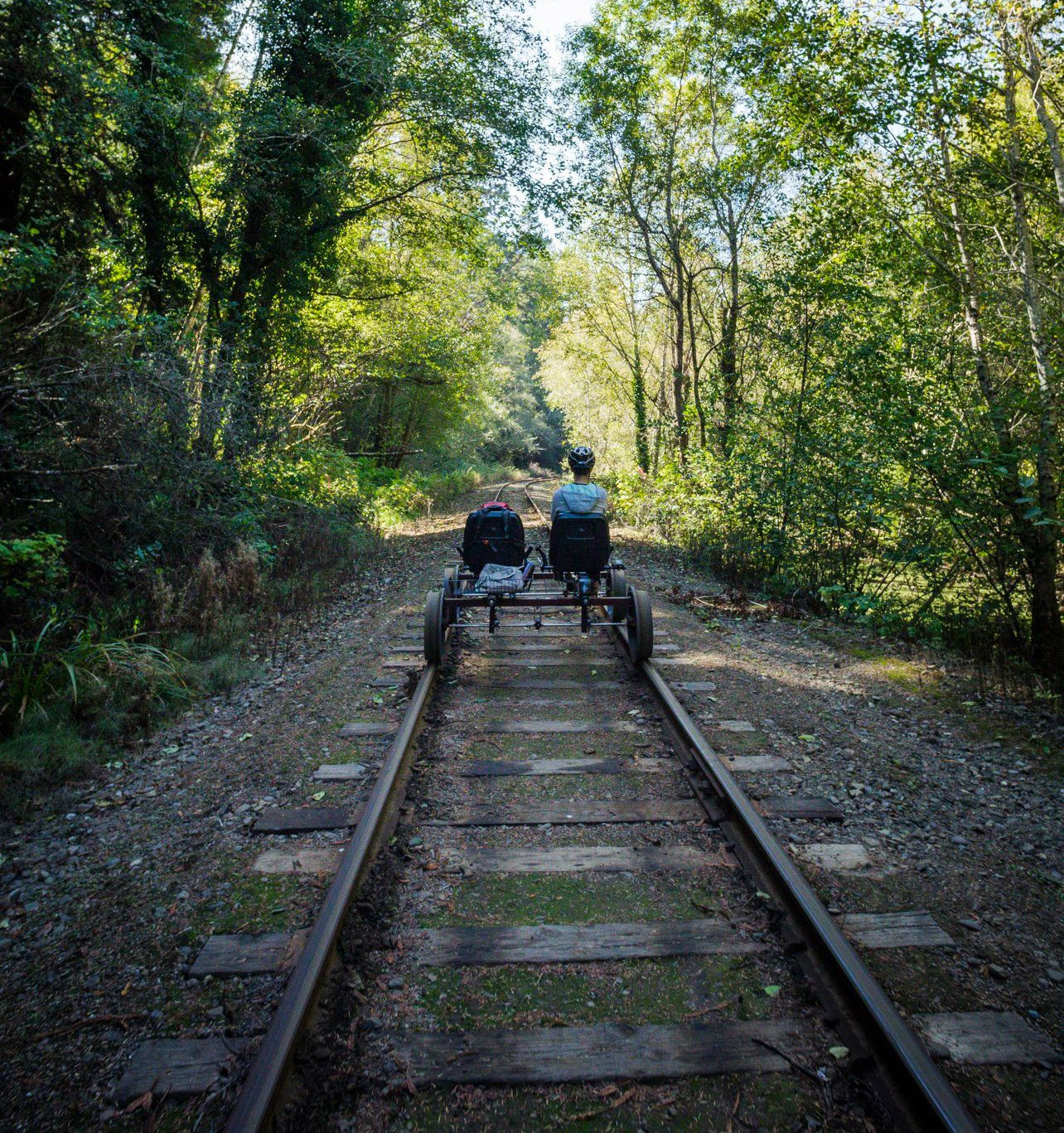 Images courtesy of SkunkTrain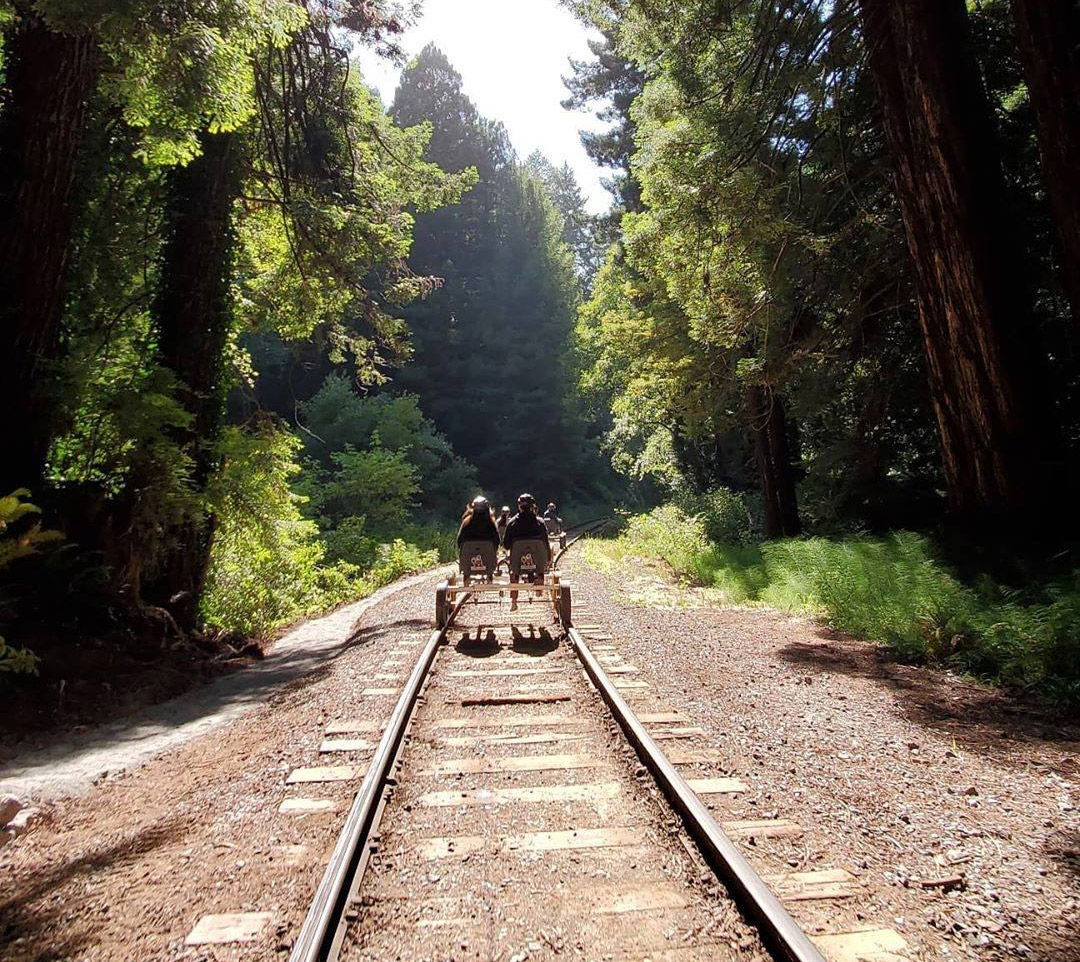 Images courtesy of SkunkTrain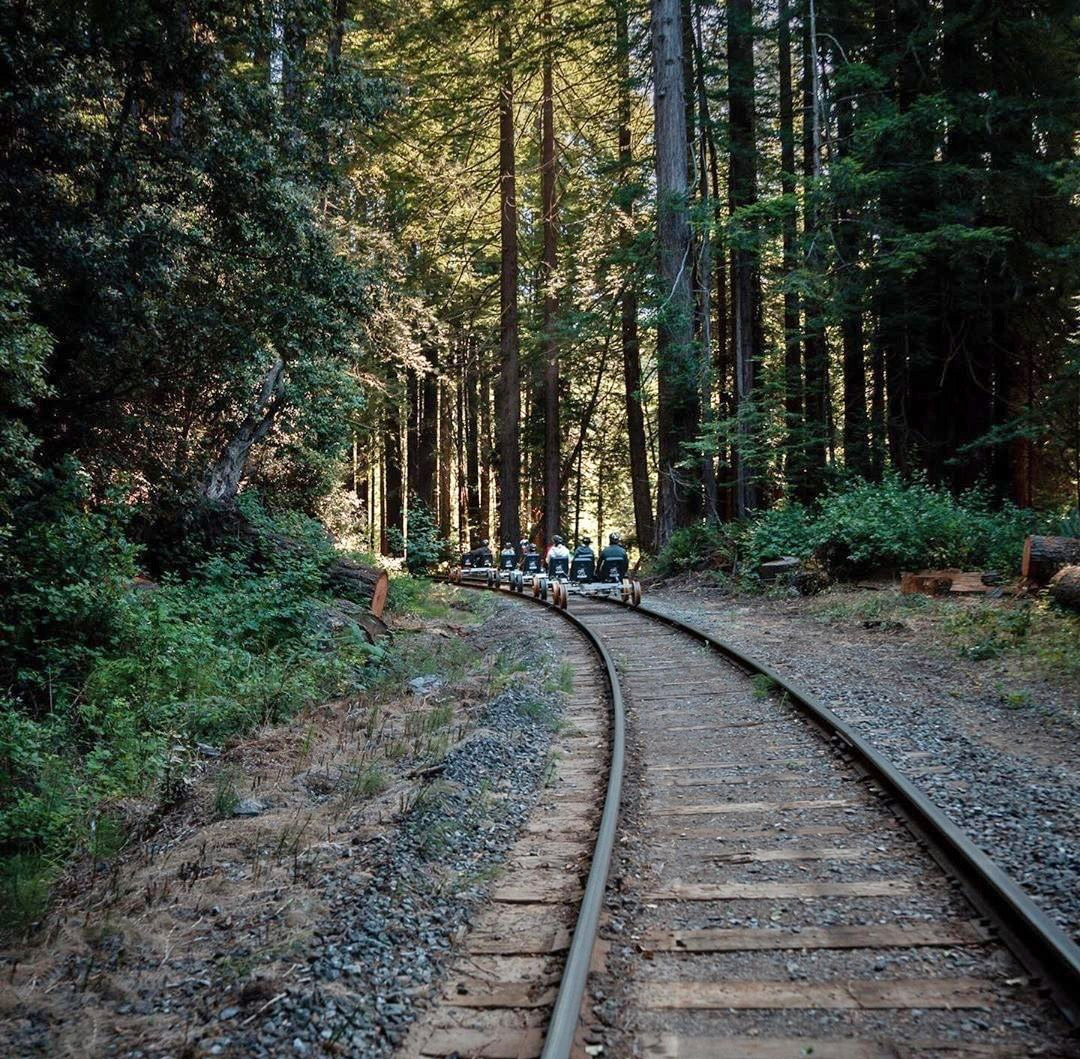 Subscribe To Our YouTube Channel