You Can Now Get Your Kid a Race Car Shaped Snow Sled With LED Lights
By Ryan on 10/01/2020 8:27 AM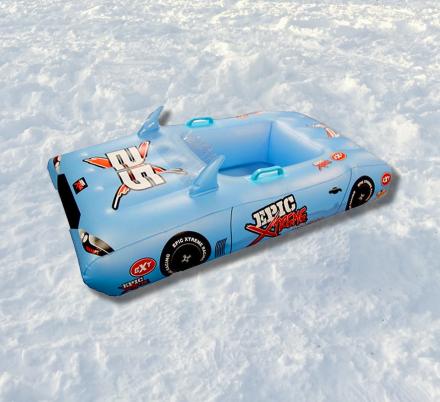 If you or your kids love sledding in the snow, and would like to do it in the most epic way possible, than look no further than this amazing race car shaped snow sled! It's called the Epic Xtreme Inflatable LED Light-Up Car Sled, and yes you read that right, it also has integrated LED lighting that will illuminate the sled when using it at night. And since it'll soon be pitch black by 5pm, chances are you'll be using those LED lights quite often.
The car shaped snow sled has a seat for 1 kid in the middle of it and features a raised windshield that'll help protect against flying snow from getting in their face, two handles on the side for safety as they're whipping down the hill at fast speeds, and the LED lights are integrated right into the sides of the car and will illuminate the snow around you as you glide down the hill.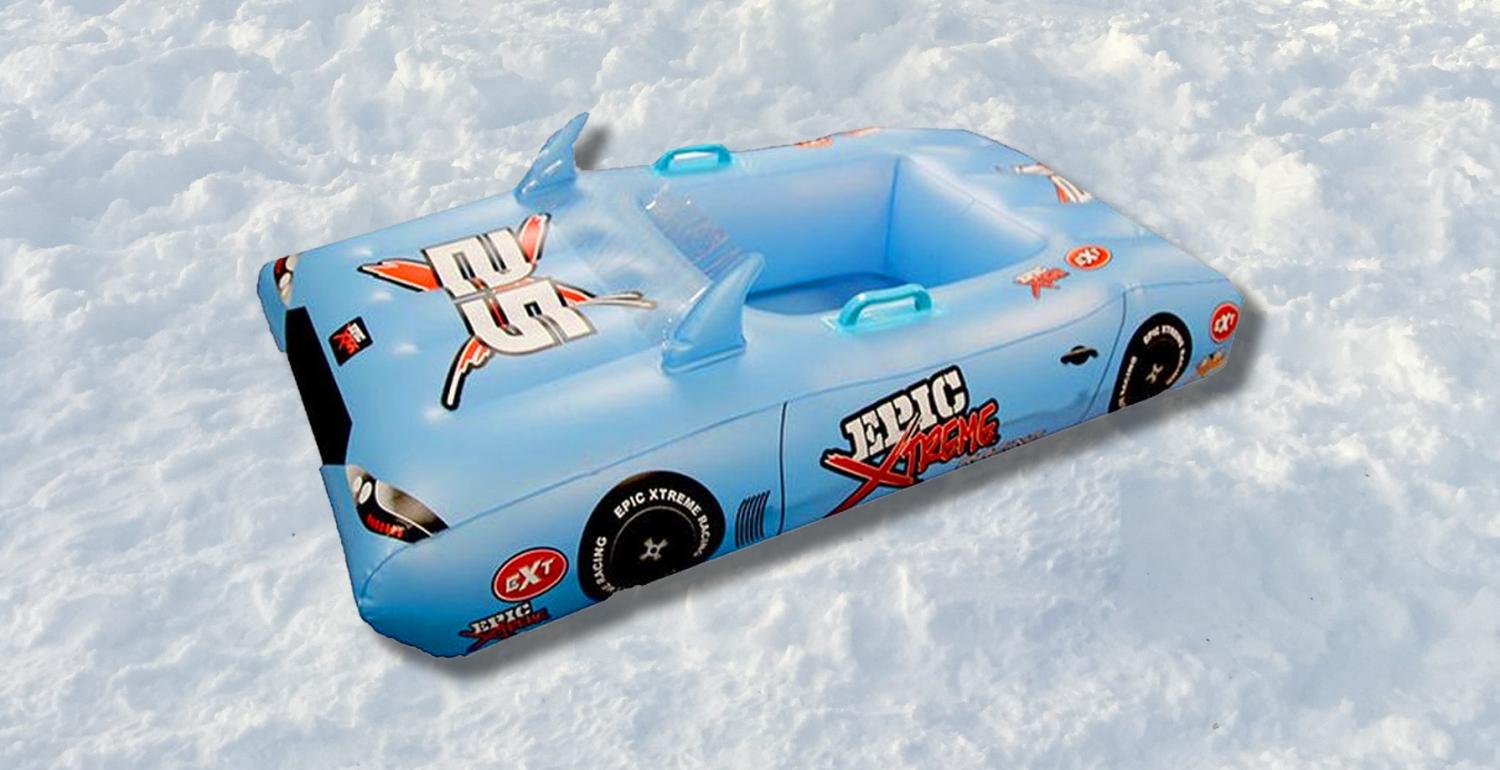 The EPIC inflatable race car snow sled comes with an air-pump for quick and easy inflation, it's light blue in color, it measures 4 feet long when fully inflated, can support up to 150 lbs of weight, and the multi-color lights are powered by 2 included CR2032 batteries. The car shaped snow sled is also made from a special K-80 Cold-crack additive coated vinyl to withstand the extreme cold and to last for years to come.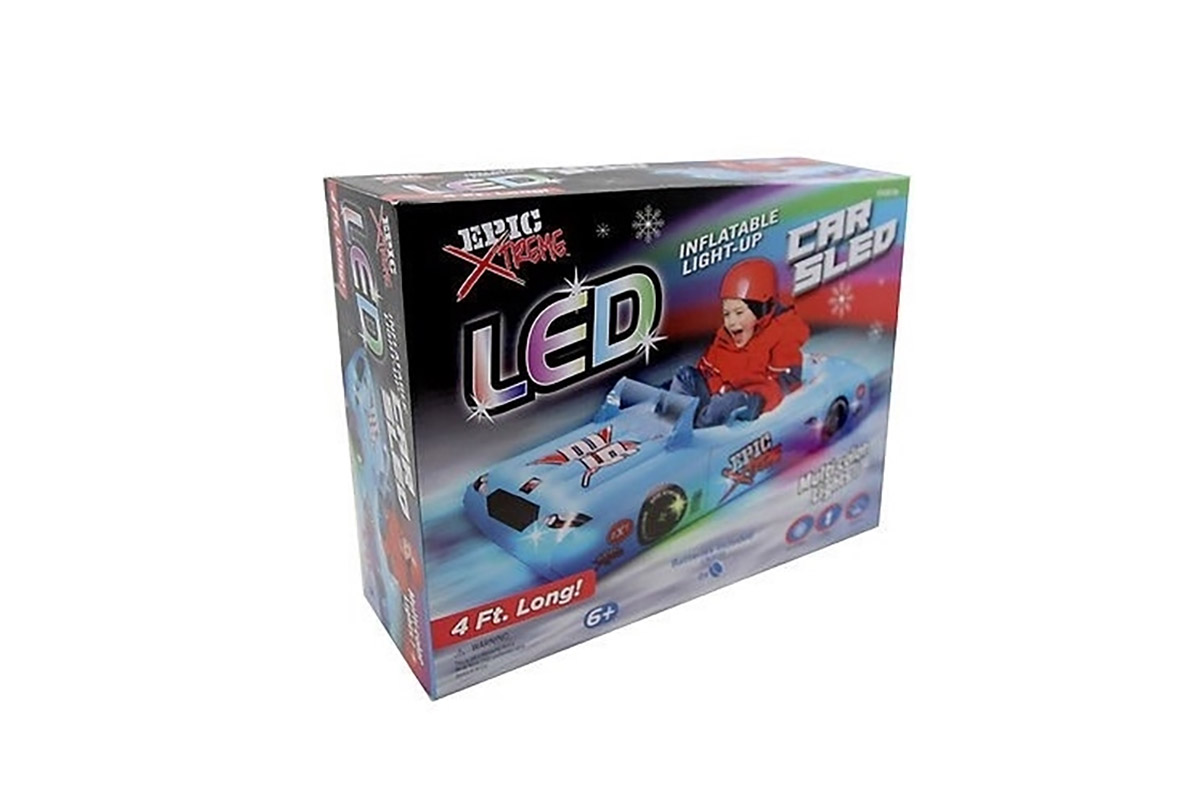 If you're looking for just a regular circular donut-type inflatable snow tube that lights up with LEDs as well, there's this other version they offer as well. It's called the Epic Extreme LED Light Up Ride On Snow Tube. The light-up LED inflatable snow tube measures 32 inches in diameter, and features a bunch of lights around the edge of the tube that will illuminate you as you slide down the snow hill at night. Find more info on the light-up snow tube here.