These iPhone Cases Are Made From Real Pressed Flowers
By Ryan on 03/28/2016 7:12 AM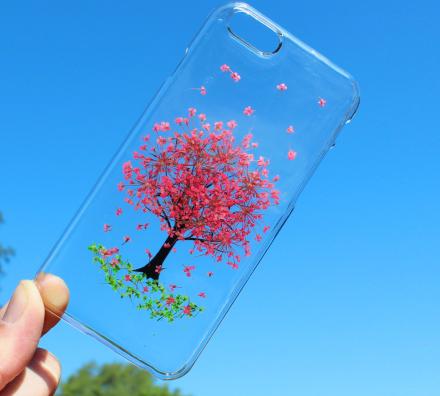 These iPhone cases are made using dried flowers that are then pressed and placed into transparent cases that are arranged to look like beautiful trees, flowers, and plants. A perfect gift idea or Valentine's gift idea for a girlfriend or wife that loves the outdoors, nature, flowers, or the beautiful colors of trees during the fall, these exquisite and detailed pressed flower phone cases are available mostly for various versions of the iPhone, with a select few available for the Samsung Galaxy S series phones as well as the Samsung Galaxy Note series phones.
Created by Etsy store House Of Blings, the pressed flower iPhone cases come in a variety of different styles and designs to choose from, with each one using a different kind of flower pedal and arrangement. Some of the arrangements are randomly placed onto the transparent phone case, whereas others are designed to look like trees, four-leaf clovers, or full flowers.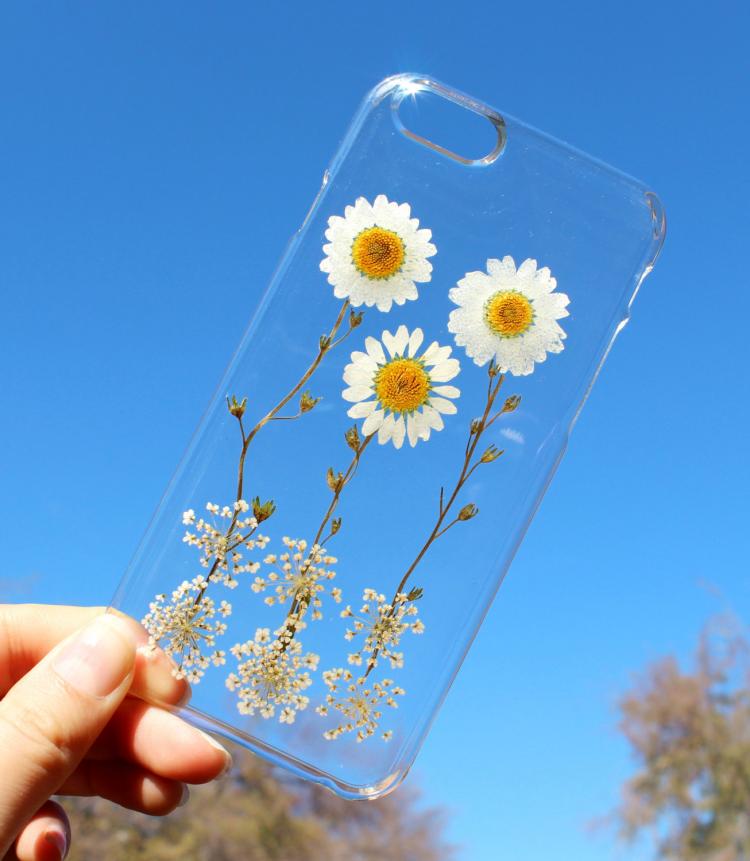 Each flower is hand-picked then sun-dried pressed in sunny California, and each piece of nature in the phone case is 100% real dried flower resin. The pressed flower phone cases are easily installed onto your phone by simply snapping it on, still provides easy access to your phone's ports, buttons, and rear camera, and are made from varying types of materials including some that are clear and some that are opaque. The pressed flower phone cases are available for the iPhone 4, 4s, 5C, 5, 5s, 6, 6s, 6 Plus and 6s Plus, the Samsung Galaxy S3, S4, S5, S6, and S6 Edge, and the Samsung Galaxy Note 2, 3, 4, and 5.