PotHeads - Head Shaped Planter Pots
By Ryan on 03/31/2016 9:44 AM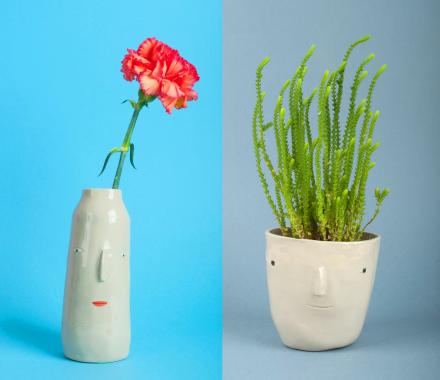 These planter pots, aptly named 'PotHeads', are simply pots in the shape of heads that you can use to hold a plant, flower, marijuana plant etc. The Pot Heads come in all shapes and sizes, some skinny and tall, some short and fat, all of which have a minimal designed face on the front of them with a slim nose, two tiny black dots as eyes, and a small line for a mouth. Most of the head shaped pots are meant to be used on the counter, table, desk or any flat surface, whereas some are meant to be hung on a wall.
Plus with each pot head having it's own unique plant that you choose to put inside of it, you'll be able to choose their hairdo, whether it be a fluffy bushy plant that gives them an afro, a cactus plant that gives them a prickly do, or a slim flower that might make them look like they're balding.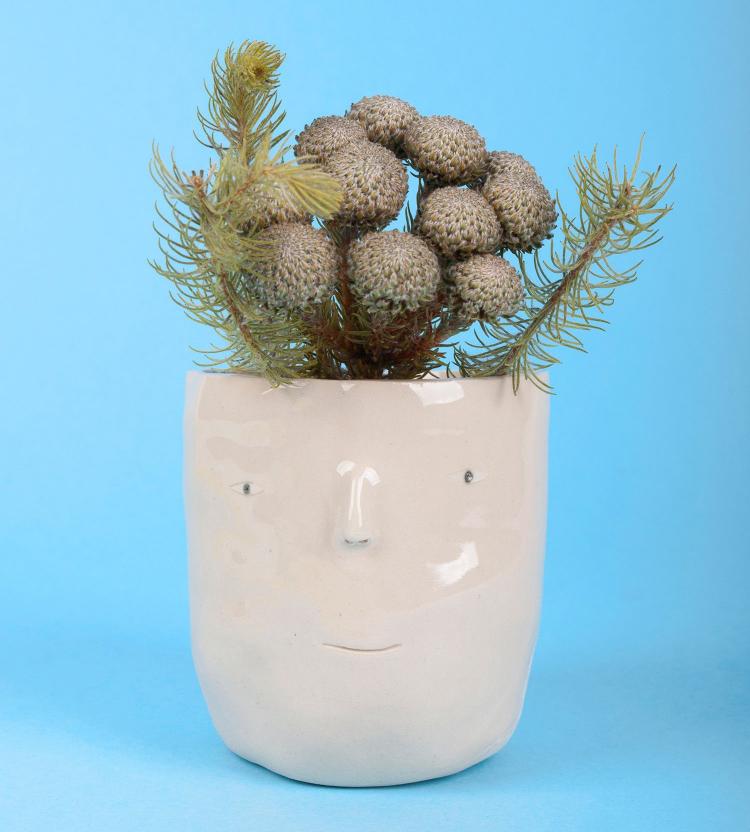 Created by Rachel Sender, a graphic designer from Rotterdam, the pot heads were imagined up while Rachel would play with clay as a way to get away from her computer work.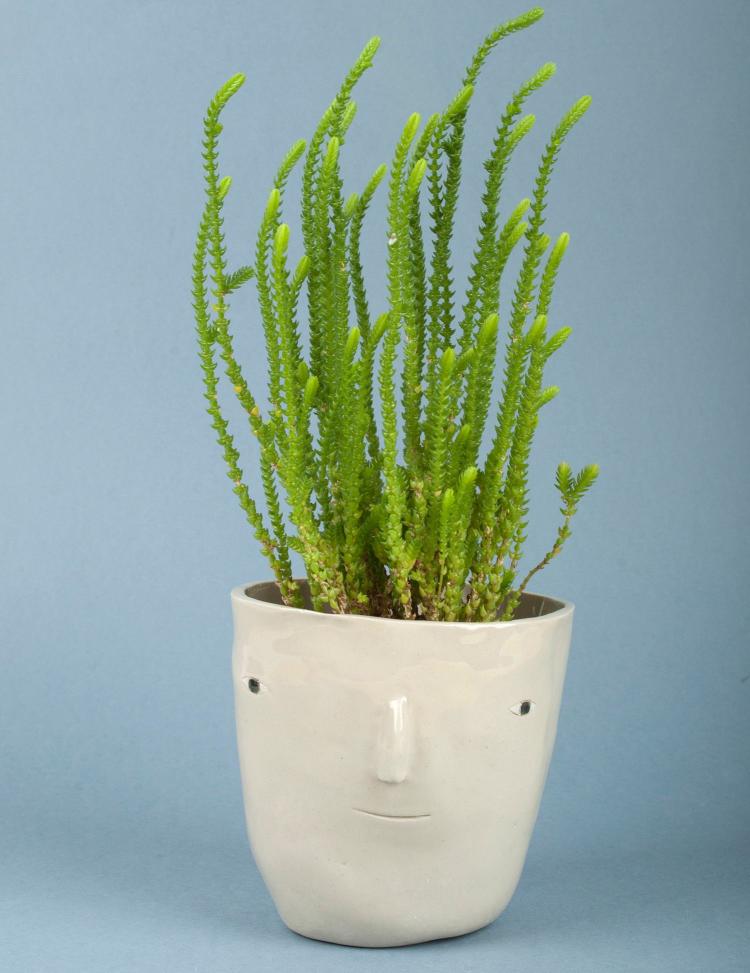 Each head shaped pot is made from ceramic, is hand made and hand painted so each piece will have its own unique look, and each type will have its own size depending on which one you select.